NEWS & STATS
Dusty's Reading Program Bookmark Design Contest
By: Tucson Roadrunners
July 13, 2017 2:30 PM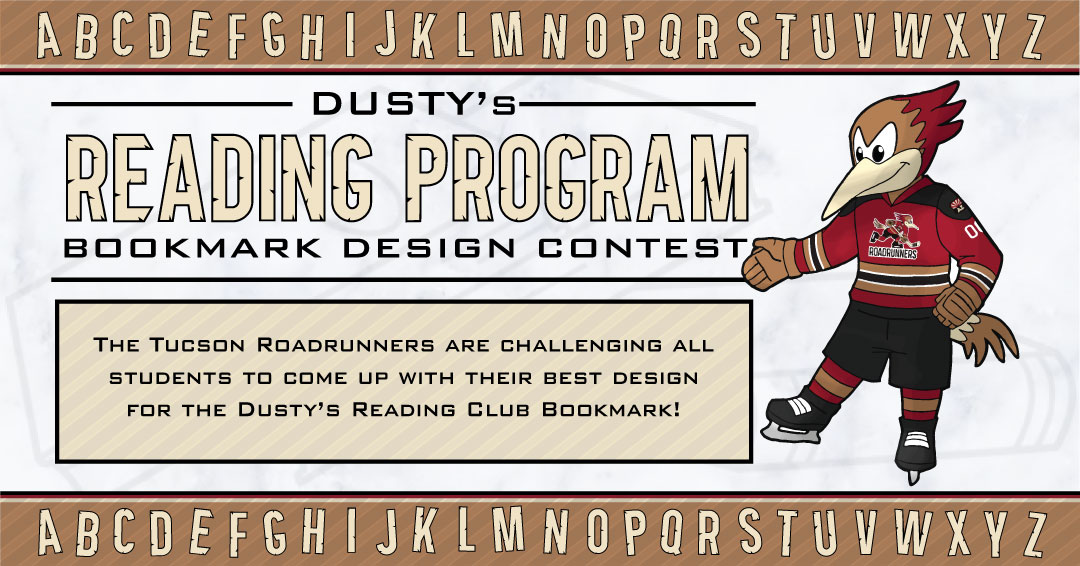 The Roadrunners are proud to launch Dusty's Reading Program for the 2017-18 school year! But first – we must make sure to have the coolest looking bookmark in all of Tucson.
That's where you come in!
We're challenging students to come up with the best design for Dusty's Readying Club Bookmark. It is suggested that all designs stay within the Roadrunners hockey theme. Please remember to keep your design inside the box of the design form – we cannot accept any submissions that go outside of the lines.
The winner will receive:
One (1) Kids T-Shirt
Two (2) Tickets To a Roadrunners Game
Their Design Featured On All 2017-18 Bookmarks
All bookmark submissions will be accepted no later than Friday, August 11. The winner will be selected on Monday, August 14.
To submit your designs, contact Holly Trevino:
Phone: (520) 777 - 6871
Mail: 175 W Broadway Blvd. Tucson, AZ 85701