NEWS
Training Camp: Day 3 - Skate and Travel
By: Alex Kinkopf
October 05, 2016 11:06 AM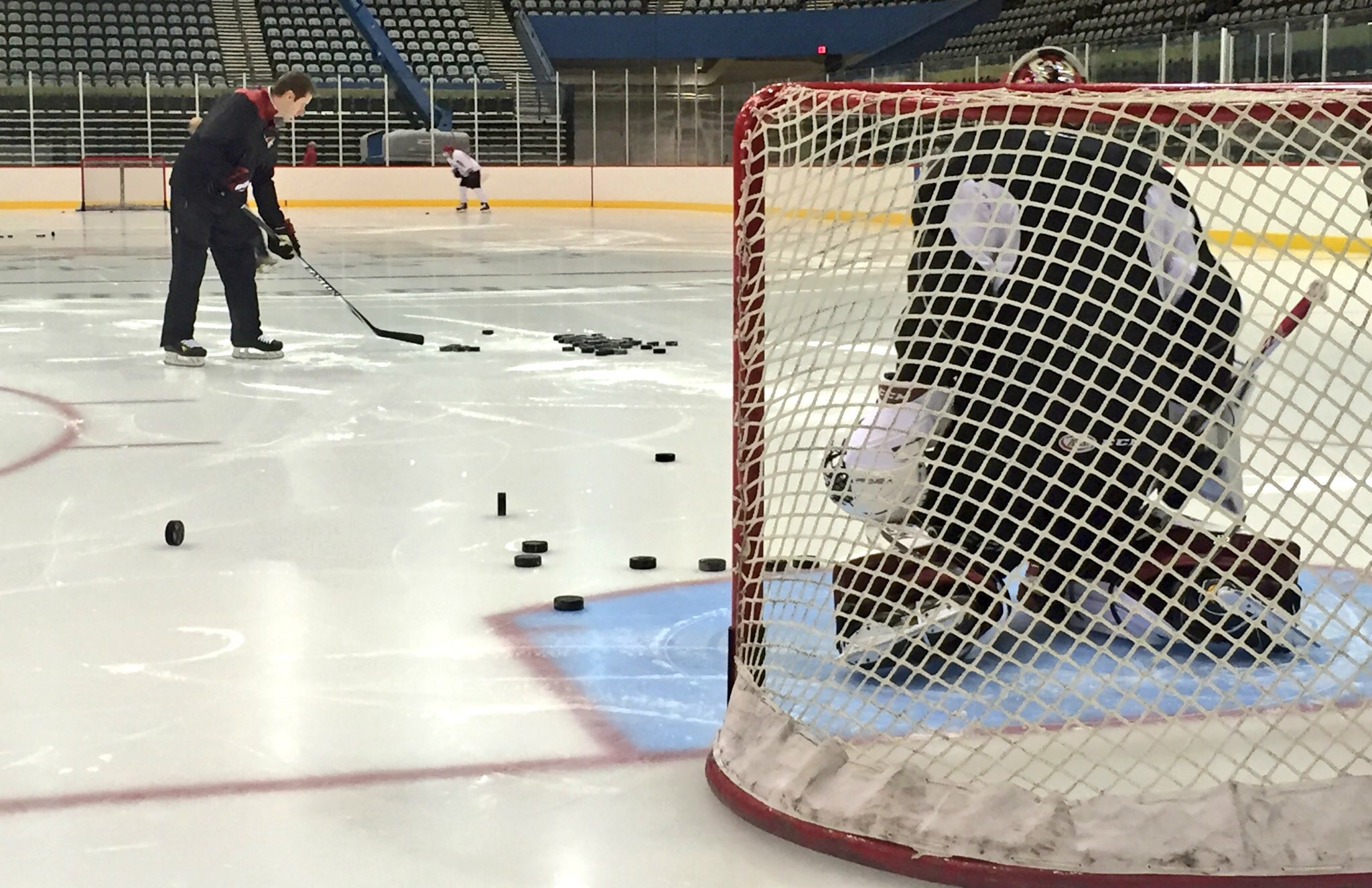 Good afternoon from Tucson Arena, where players are finishing up light workouts after flowing through a 90-minute on-ice session, whilst packing bags one-by-one as they prepare to travel to Northern California at roughly 2:00 PM.
Aside from basic line rushes and in-synch shooting and passing drills, the morning skate involved time dedicated to special teams – players rotating through power play and penalty kill units near the end of practice.
The team will travel to San Jose and Stockton with 27 players – 18 forwards, seven defensemen, and two goaltenders. Through the first two days of training camp, the coaches aligned the forward groupings and defensive pairings thusly:
FORWARDS
BRENDAN PERLINI – CHRIS MUELLER – HENRIK SAMUELSSON
MICHAEL BUNTING – RYAN MACINNIS – CRAIG CUNNINGHAM
RYAN WALTERS – GARRET ROSS – BRETT PERLINI
TREVOR CHEEK – MARK OLVER – MATIA MARCANTUONI
ERIC SELLECK – TYLER GAUDET – CONOR GARLAND
HUNTER FEJES – MARK COOPER – LINDSAY SPARKS
DEFENSEMEN
JUSTIN HACHE – KYLE WOOD
BRANDON BURLON – DYSIN MAYO
MICHAEL YOUNG – MICHAEL BOIVIN
(MATT REGISTER)
GOALTENDERS
ADIN HILL
MAREK LANGHAMER
With back-to-back preseason games scheduled for Thursday night against the San Jose Barracuda (7:00 PM at Sharks Ice) and Friday night against the Stockton Heat (7:00 PM at Stockton Arena), Head Coach Mark Lamb noted that the contests are all about developing "evaluation and competitive team spirit", also noting that while the two match-ups are exhibitions, "we play to win all the time."
Goaltenders Marek Langhamer and Adin Hill will start and play throughout one game each, playing full 60-minute affairs rather than swapping in for one another midway through the two contests. "It works out perfect, so they both get an equal opportunity," Coach Lamb said following Wednesday's skate. "Sometimes it depends; in games, if you split them up, one goalie might get 10 shots and one might get 25, and power plays and five-on-threes, and get a real heavy workload, so I like the idea. This allows them to prepare for it, they don't have to worry about having to come off the bench cold, it's fair for both."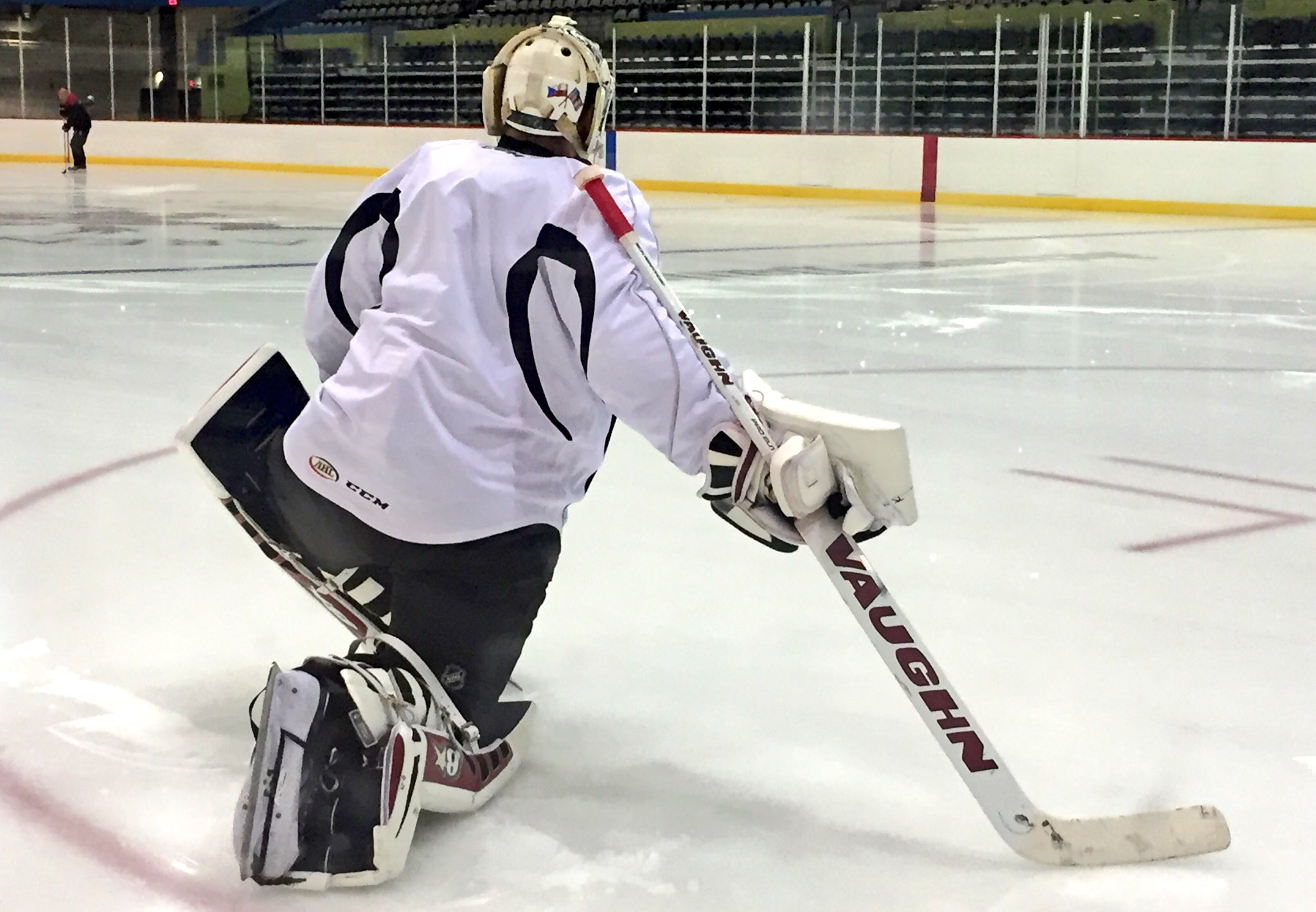 Mark Lamb, on what he's looking for in the two preseason contests:
"I'm excited to see game situations, we have 27 players here, some guys who are on two-way contracts, we've got some tryout guys, but for the most part, we've got some veterans here that I want to see in the game situation. I've seen them through training camp, its going to be the team here now, not the Coyotes, it's going to be the Tucson team, so I'm looking forward to getting these two games. It's not a lot of games before you get into the regular season, so a lot of decisions have to be made."
Lamb, on where the coaching staff stands on rosters, line combinations for the games:
"Probably we'll start with the lines [used in training camp], there's always a couple little injuries and stuff going on in there, so we'll see how a couple of the guys are tomorrow, and if we can leave the lines the same, we might do that, but we might have to put a couple different guys in there."
Neither game will be broadcast on the Roadrunners' official radio network, AM 1450 KTZR, or televised on AHL Live. Coverage from both the San Jose and Stockton home broadcast teams, social media feeds, and websites will be passed along when made available.
The Roadrunners will don their brick red training camp jerseys for the two games, complemented with matching helmets and socks and contrasted with black pants and gloves.