NEWS
October 9 Postgame Quotes: Dave Tippett
By: Alex Kinkopf
October 09, 2016 4:22 PM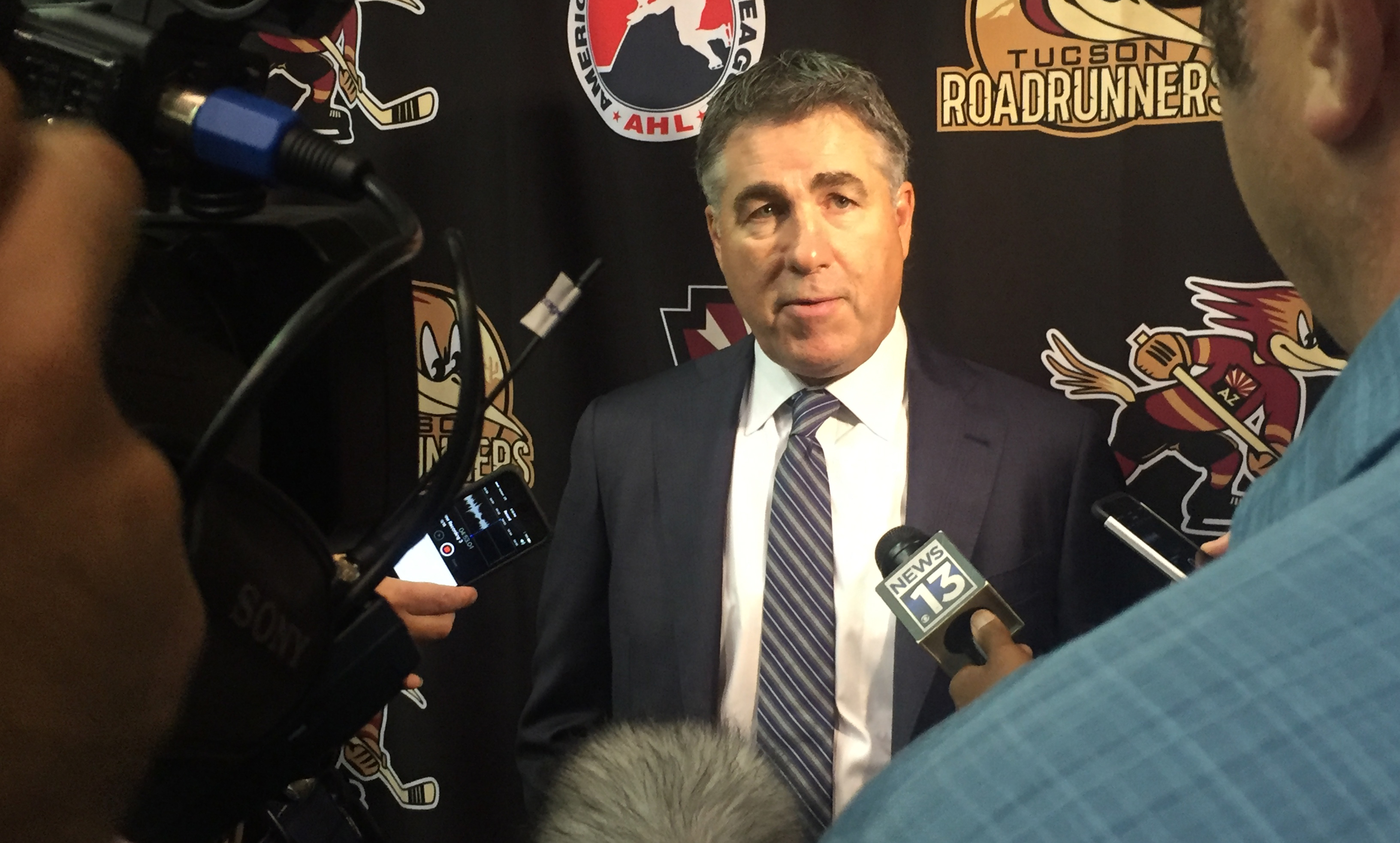 Dave Tippett, on his experience Sunday afternoon:
It was a great way to kick it off here, we'd like to get an exhibition game down here, but this year, with the way things were set up, the schedules were taken care of, so we did the Red White game just to bring people out, show them what we're all about, introduce our organization to the city, and I think it worked very well.
Tippett, on the atmosphere at Tucson Arena:
It was excellent, you never know how many people are going to show up, but you have probably over 3,000 people come, it's great for the U of A hockey team also with the donations there, so it was a win-win for our situation and for the kick-off in Tucson.
Tippett, on how he feels the process is coming along in Tucson:
Starting up a new franchise in a city is a lot of work, and I have to give the Tucson people a ton of credit. We were here in early spring and they had a lot of work to do, and they got it done. Today is the first day that I think you really see the results of the hard work. Our players have commented already on it being a real nice building, they did a great job on the dressing rooms, so everything right now looks like its moving ahead just like we expected and in a very positive manner.
Tippett, on building a relationship off the teams' close proximity:
Our staff is excited to be here – not just the coaches, but the training staff, the synergy between the two teams with the proximity, there will be lots of interchange between players, between management down here, scouts here, so its just – this is one of the biggest things to happen to our organization in a long time, is this team getting established down here, it's just a real positive for the organization.