NEWS & STATS
October 9 Postgame Quotes: Shane Doan
By: Alex Kinkopf
October 09, 2016 4:49 PM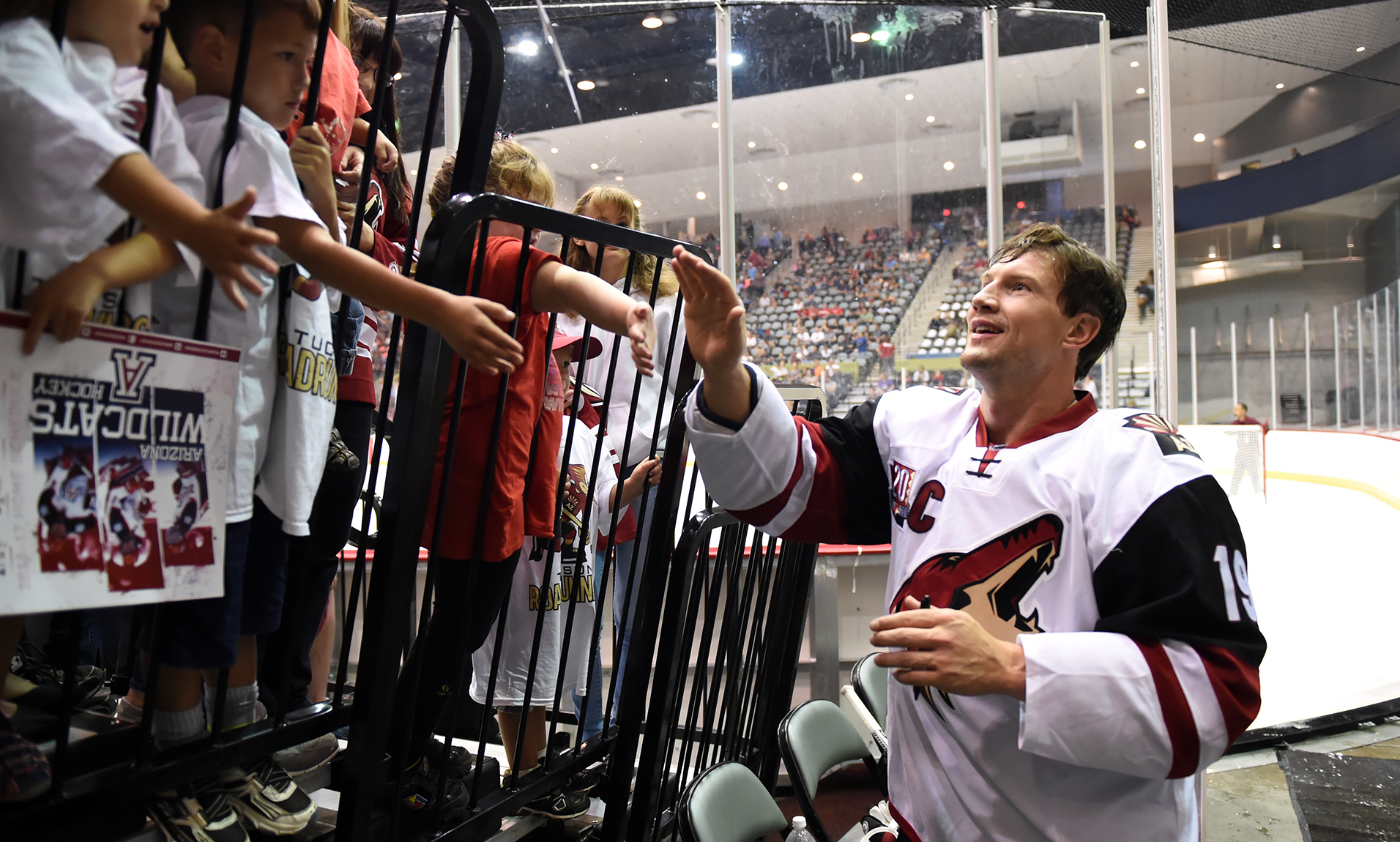 Shane Doan, on Sunday's experience at Tucson Arena:
It was great, I mean obviously coming down here, I've been down here one other time to come and see the building, and it was pretty full, there was a lot of people here, they were into it, people were having fun, and people were enjoying it I think, I mean that was the whole point of it I think.
Doan, on if Sunday presented a chance to build relationships with players in the organization:
It's one of those things where as a team different things can bring you together, you get to know each other. I think it's good for both teams to get to know each other and to be comfortable with each other as we go forward. It takes so many guys to be successful at the NHL level, it takes a ton of guys from the A, and for them to comfortable enough with the guys in the NHL makes a huge difference I think.
Doan, on how the close proximity of the Roadrunners and Coyotes effects the players:
I think it's huge as a player to also see what's going on with the parent club, and also for the parent club to see what's going on down here is huge. As a player, I think you feel more associated, you feel more connected, and that's important. Like I said, it takes a lot of guys – I think last year we had like 33-34 guys come through our roster from the AHL for the NHL team, so it takes another half team for you to have success, so we're going to have to count on them. The exciting part is we've got a really good team, a really good team of young guys that can make plays, guys that we're going to count on for a long time as an organization for a long time, and that makes it better.