NEWS & STATS
October 9 Postgame Quotes: Mark Lamb
By: Alex Kinkopf
October 09, 2016 5:26 PM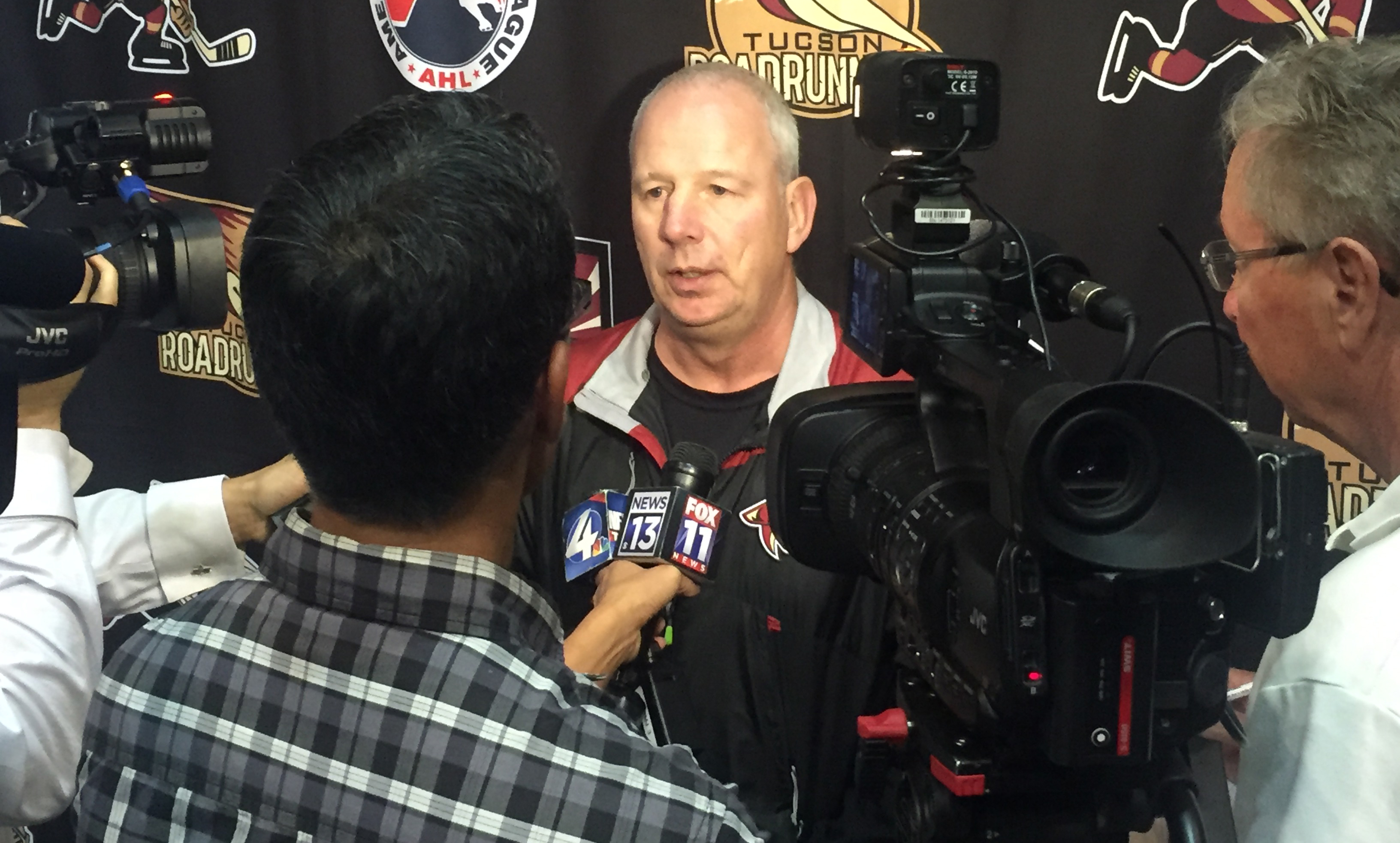 Mark Lamb, on he thought Sunday's scrimmage went:
I thought it was good, these games are always a little bit scary for the players that play in them because training camp is over and the regular season is starting right away, so you don't want any injuries but you want to play hard. I thought it was pretty enjoyable for the fans, it was kind of like an all-star game, you get to see lots of goals, a lot of good saves and some pretty good passing plays.
Lamb, on the season nearing, the Roadrunners' roster taking shape:
It's very exciting, I think things have gone well, we're getting players down from Phoenix, and the last cuts from Phoenix, they're good players, so they're really going to help us, so that's exciting. Seeing this building, seeing some people in here, getting used to the dressing rooms and everything, it's starting to feel good.
Lamb, on getting prepared for the regular season opener on October 14:
We're going to have our first practice on Tuesday with all of the players, so it's starting to shape up, there's a few bumps and bruises and a few injuries that we have to deal with, and that's something that we deal with all year long anyway. It's getting exciting, we still don't know exactly we're going to have as a team yet, but it's getting close.
Lamb, on the young talent in the Coyotes' organization:
I think the youth right through the organization, I think that's the biggest thing. There's some exciting players with some speed and some skill, and when you have players like that, it's exciting hockey.
Lamb, on Tucson Arena:
I thought the atmosphere was really good. You don't know what to expect, I thought the game day process, the cleaning of the ice, the referees, the scoreboard, the announcer, I thought it was all excellent.