NEWS & STATS
VOTE: Name The Mascot
By: Tucson Roadrunners
October 20, 2016 10:55 AM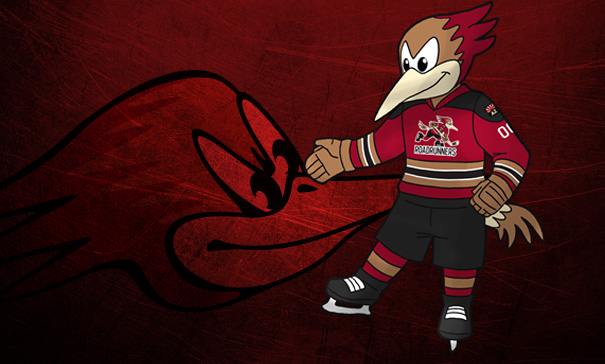 TUCSON, AZ -The Tucson Roadrunners, proud American Hockey League affiliate of the Arizona Coyotes, have listened to their fans and doubled the number of finalists generated from fan submissions, suggestions and requests for their mascot naming contest which launched Thursday morning.

The four new finalists are Dart, Dash, Dusty and Rocky. These four potential Mascot names join previously released selections Flash, Rascal, Speedy and Wheels.
"We have been thrilled by the response and the suggestions that our new fan base has presented for the name of our Mascot," said Bob Hoffman, President of the Roadrunners. "This step is an important process of for us to further establish ourselves as Tucson's professional team and to continue our goal to become an important and influential member of the community. I am excited to get to next week and see what the fans want for the identity of their Mascot."
Fans can continue to vote for the name through the team's online poll located at
www.tucsonroadrunners.com
through 11:59 pm on Tuesday, October 25.
The Roadrunners will play their inaugural home game on Friday, October 28 when they host the Stockton Heat at 7:05 pm. The game is presented by Crest Insurance and all fans in attendance will receive a collectible commemorative ticket. Single game seats are available now through the TCC Box Office, all TicketMaster locations and online at TicketMaster.com.