NEWS
Henrik Samuelsson eager to return to lineup; Lamb talks opener
By: Alex Kinkopf
October 27, 2016 6:45 PM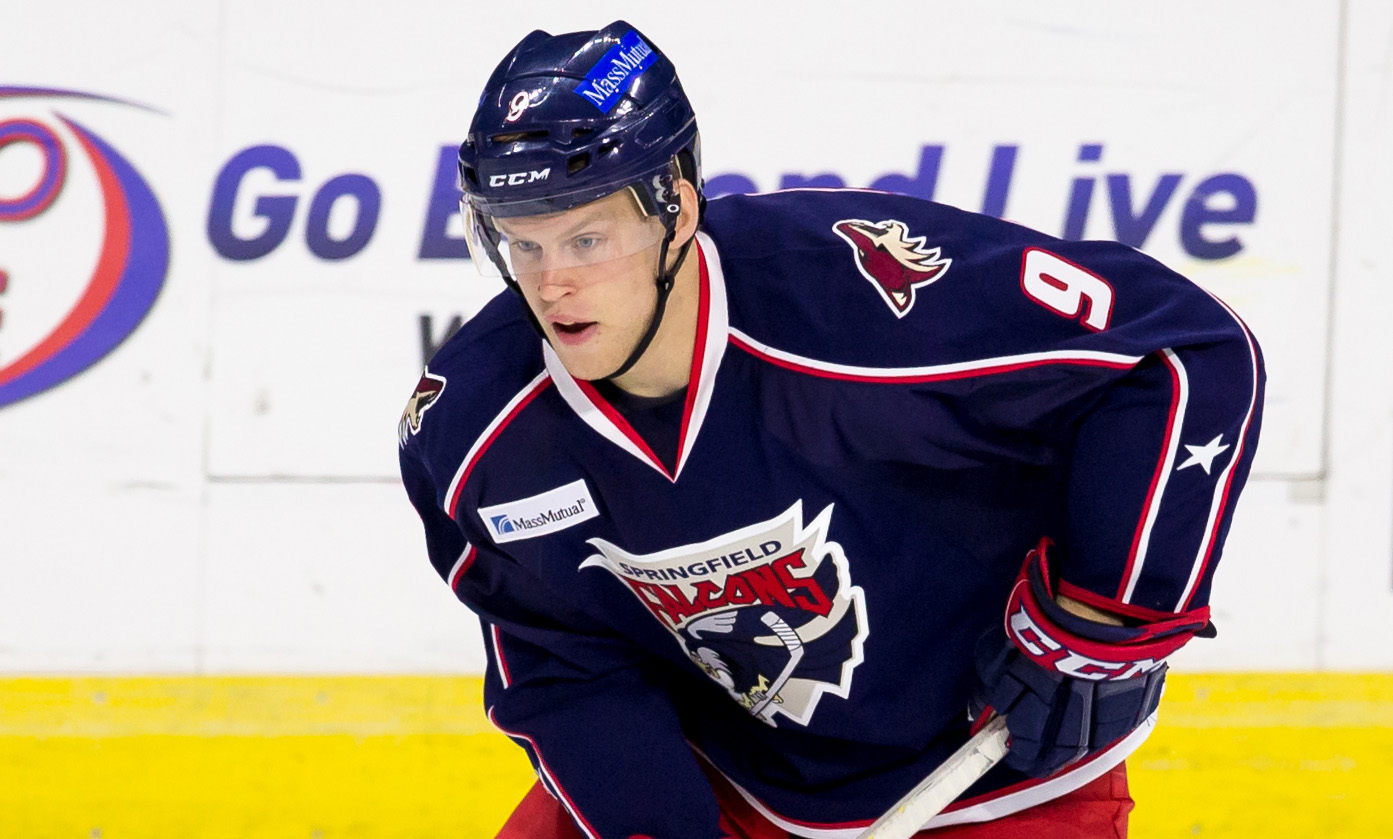 Friday presents a big night for the Roadrunners, who will play in front of home fans at Tucson Arena for the first time in a real, official American Hockey League game setting.
It will also likely be a return to the lineup for forward Henrik Samuelsson, who after suffering a lower body injury in September, has yet to suit up for a game this season. Samuelsson, though, returned to the ice Tuesday and has skated with the team for three days, grouped on a line with Mark Olver and Eric Selleck.
"I'm feeling excited to get back into the lineup," Samuelsson said following Thursday's skate. "It's always tough being injured and not playing, it's been a good week of practice and I'm just excited to step back into game situations now."
Selected #27 overall in the first round of the 2012 NHL Entry Draft by the Arizona Coyotes, Samuelsson made his professional debut during the 2014-'15 season with the Portland Pirates, where he registered 40 points (18G, 22A) in 68 games played. Last season with the Springfield Falcons, Samuelsson put up 12 points (3G, 9A) in 43 games.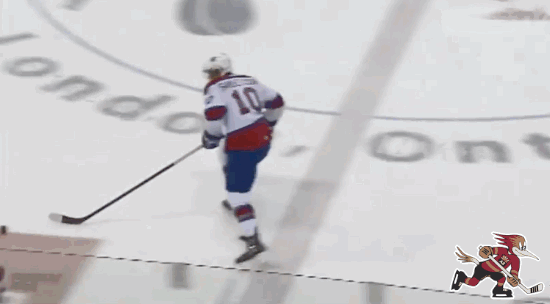 Carrying a hulking frame that sees the 22 year-old Pittsburgh, Pennsylvania native stand at 6'3" and 220 lbs., Samuelsson adds more grit and size to Mark Olver and Eric Selleck's fourth line, a combo that will likely skate together Friday night.
"We'll be a real good line defensively, Mark's really good defensively – so is Eric," he said. "We'll be able to bring some big-body presence up front, and that will be good for our team to wear out the other team's D, and hopefully pot a couple too."
For Samuelsson, playing on a team with Eric Selleck is nothing new – the two having played on the same roster the past couple of seasons. With Mark Olver in the mix, a guy who recorded 16 points (7G, 9A) in 36 games in the German Elite League last season, Samuelsson is excited to see what the trio can bring.
"I play like a powerful kind of role, Mark's been successful in the past in the AHL and he's played a lot of games in the NHL, so it'll be exciting to play with him," he said. "And Eric, he had a career-high last year, so he definitely doesn't just bring the toughness to the table, so it'll be a good line for our team."
Watching games from the press box is never easy for a player, but it's a challenge Samuelsson has had to endure through the first three contests of the season. You do get a different vantage point, however, and he likes what he sees.
"Just growing, we're growing as a team since the first game until the last game," said Samuelsson of what he's seen from watching the roster as a spectator. "There's been a huge difference, so if we continue to grow as a team I think we'll have a pretty good season."
---
Head Coach Mark Lamb took some time to field a couple of questions following Thursday's practice at Tucson Arena:
Mark Lamb, on how he's feeling heading into Friday's game:
"I think we're feeling really good. From the coach's perspective, there are still a lot of things that you want to work on, but you have to worry about time. There are a lot of things going on right now, a few different distractions, a few different meetings that you have to do, the players have their own meetings and stuff. There's always stuff you have to work at, but you don't want to put an overload on the guys, you want to come out – you don't want to stand out there and think all of the time, it's a new building for us, it's a new atmosphere, everything's new, so we want to come out and play hockey. "
Lamb, on if he's looking forward to debuting at Tucson Arena:
"I'm excited for everything. There's only one first game at home, we played our first game away, and I'm kind of glad we started out on the road to get a few of the kinks out. When you're playing at home you've got last change, I know the league a little bit better, we can scout the other teams a little bit better, we've played this team before, so I'm looking forward to it."