Roadrunners Features
Gaudet, DeAngelo prepare to take the next step
By: Alex Kinkopf
November 08, 2016 1:39 PM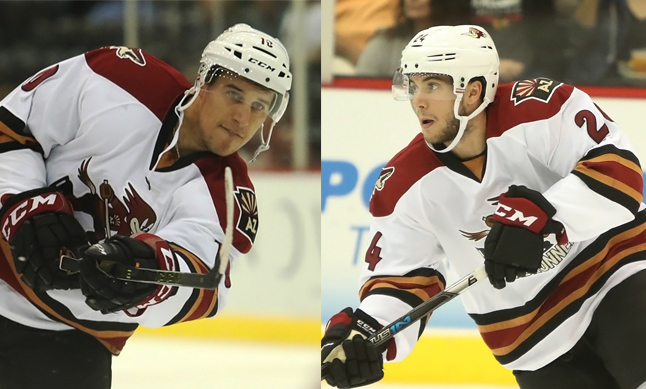 "It's your dream, it's the dream come true, it's all the years that you've ever played or worked, and you finally make it."
You could see a twinkle in the eyes of Mark Lamb Monday morning, a fondness in his speech as he recalled the feelings and emotions that one experiences when getting the call to the NHL.
"There's certain steps that you go through, too, for when you finally get that call, it's different for everybody," he added. "Some people get it early, some people have to work a little harder, but when you get that call, you're ecstatic, you're happy, you're proud."
When the Arizona Coyotes take the ice tonight against the Colorado Avalanche at the Pepsi Center, chances are a couple of new names, faces, will be gracing their roster.
Forward Tyler Gaudet and defenseman Anthony DeAngelo were promoted Monday morning, bags packed to assist the big club after a successful eight games with the Roadrunners, helping the team to an impressive 6-1-1-0 mark to start the season.
For DeAngelo, it'll be the 21 year-old defenseman's NHL debut.
"I think he's starting to put together his game, he's figuring out that he has to play well in his own end without the puck, and that gives him more time with the puck," said assistant coach Mark Hardy of DeAngelo.
"He's offensively gifted," Hardy added.
In eight games with the Roadrunners this season, DeAngelo registered seven points (1G, 7A), and was a fixture on the team's top defensive pairing and power play unit. For a Coyotes team that is scoring 2.73 goals per game, DeAngelo can add a scoring touch to Arizona's defensive corps.
"He's a very good skater, he sees the ice very well."
For the 23 year-old Gaudet, this will be his third stint with the Coyotes. The Hamilton, Ontario native made his NHL debut on December 29, 2014, and played 14 games in an Arizona uniform last season.
"He's really solidified himself as a two-way player," Lamb boldly stated. "He's done a real good job killing penalties, and what happens when you play like that, and you buy-in to being a two-way player, you start to create some offense. That's exactly what Tyler's done, and he deserves the call."
There will be a sense of pride from those affiliated with the Tucson organization if and when DeAngelo and Gaudet take the ice for the Coyotes Tuesday night.
The players themselves, however nervous, excited, or anxious they may be, will undoubtedly be taking a step in their careers that will be engrained in their memories for a lifetime.
After all, they helped get the Roadrunners franchise get off the ground to an unbelievably memorable start.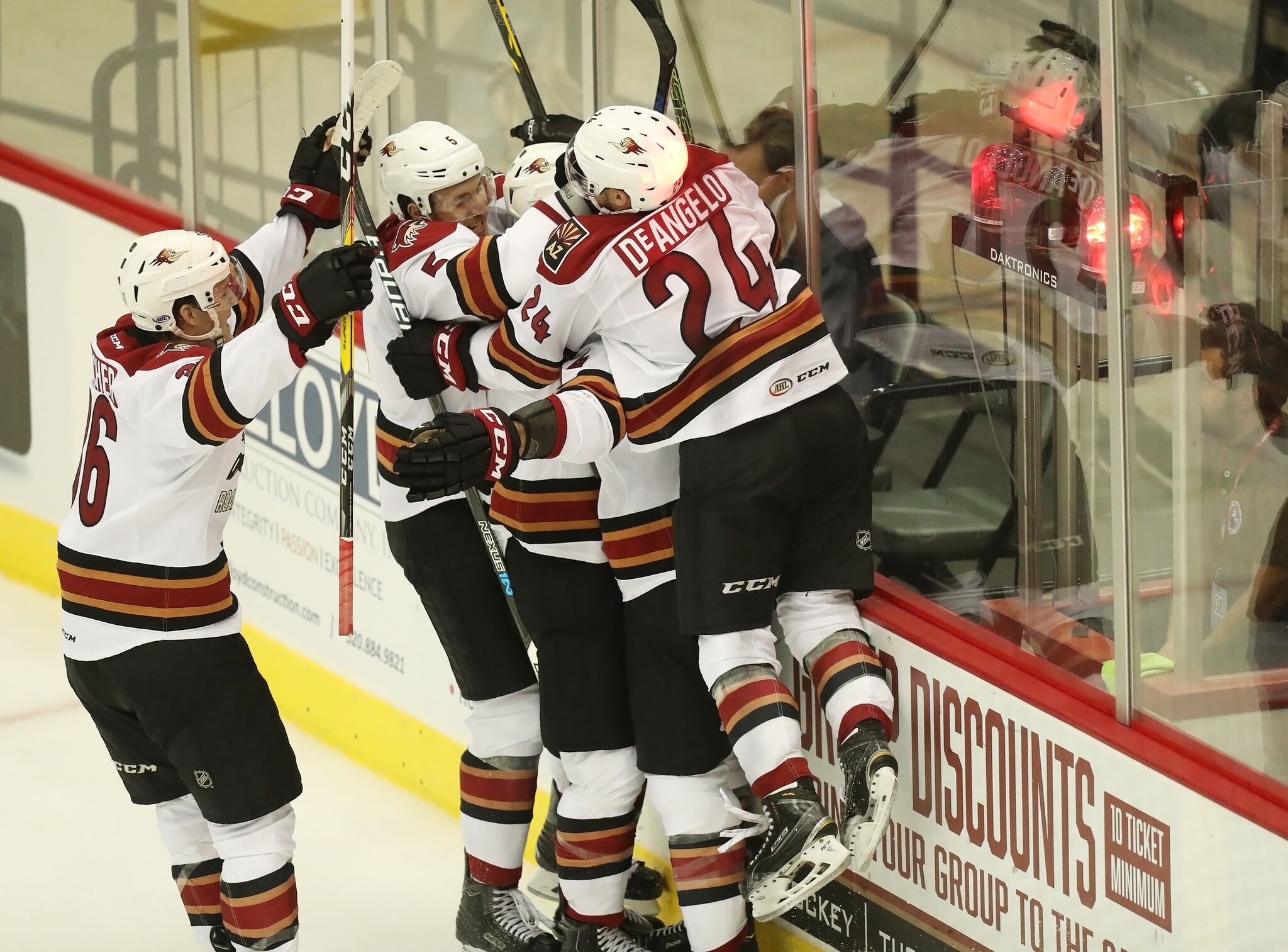 *Photos taken by Chris Hook