Hockey Operations
Mike Van Ryn
Head Coach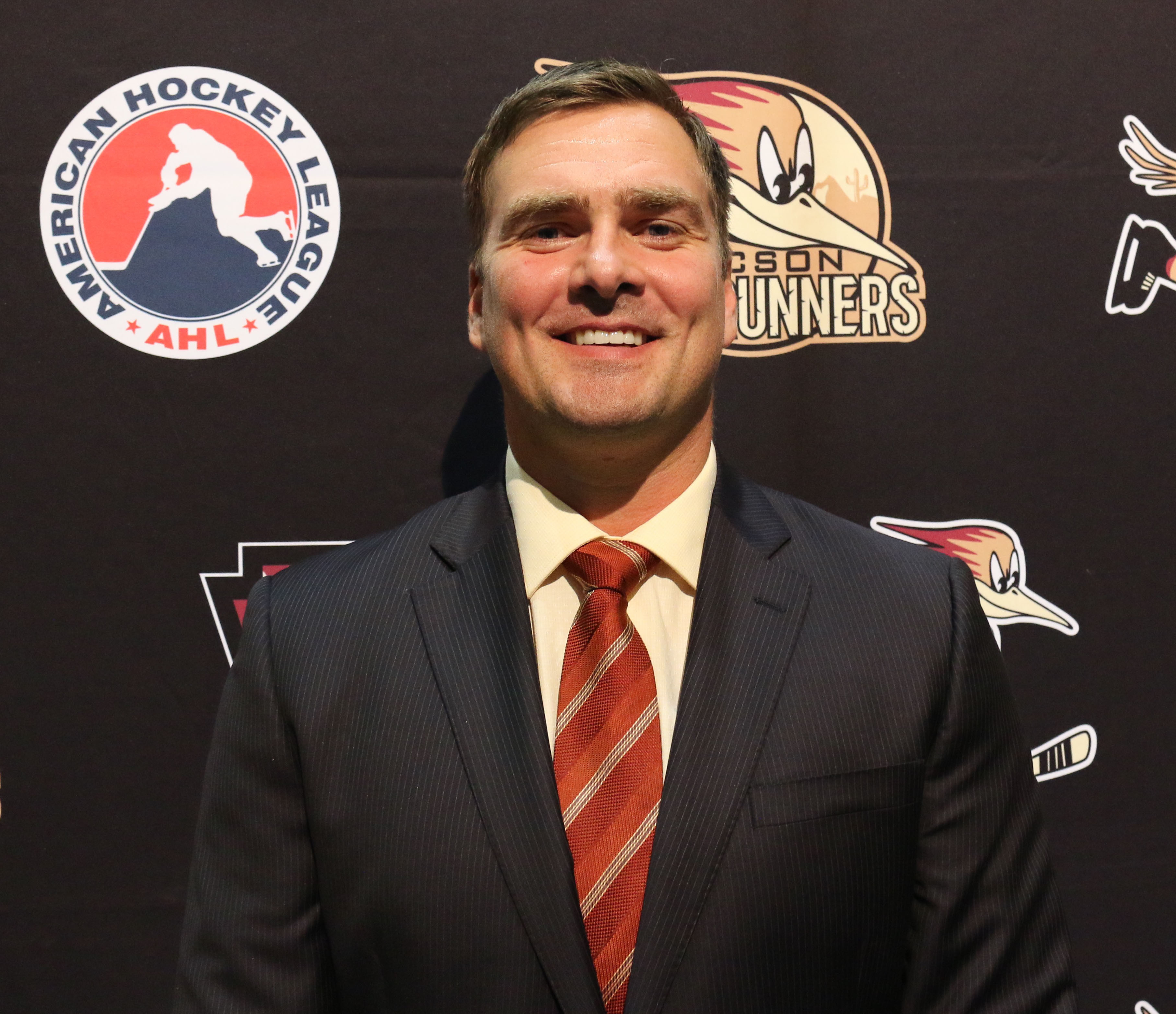 Mike Van Ryn enters his first season as Tucson Roadrunners Head Coach after being promoted to the position on July 26, 2017.
Van Ryn, 38, joined the Coyotes hockey operations department on August 24, 2016 as the team's Development Coach. After overseeing the amateur player development and working with the staff in Tucson during the 2016-17 season, Van Ryn will now lead the group from behind the bench.
The former first round draft selection (1998) of the New Jersey Devils joined the organization after an eight-year National Hockey League career that included stints with the St. Louis Blues, Florida Panthers and Toronto Maple Leafs.
A product of American Hockey League success himself, the defenseman spent parts of three season in the league while going on to play 353 NHL games. Van Ryn also has prior experience as an AHL coach, serving as an assistant with the Houston Aeros from 2011-13.
The London, Ontario native was previously the head coach of the Kitchener Rangers of the Ontario Hockey League before joining the Coyotes organization.