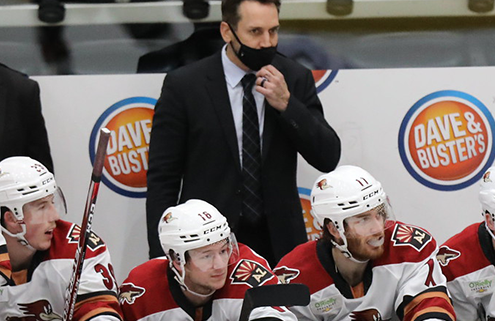 Jimmy Peebles from TucsonRoadrunners.com connected with Roadrunners Head Coach Steve Potvin to wrap up his first season behind the bench in 2021.
What was your favorite moment of the season? 
There were a few for me, personally my first win as a head coach was special to me. Obviously, it's something you look forward to and have been preparing for a long time. When you get your first win, I think it's always special. And then seeing guys get the call to the NHL and watching them have success and sustained success. That just makes you feel like the process is right and it's very satisfying watching them go through our process and have success.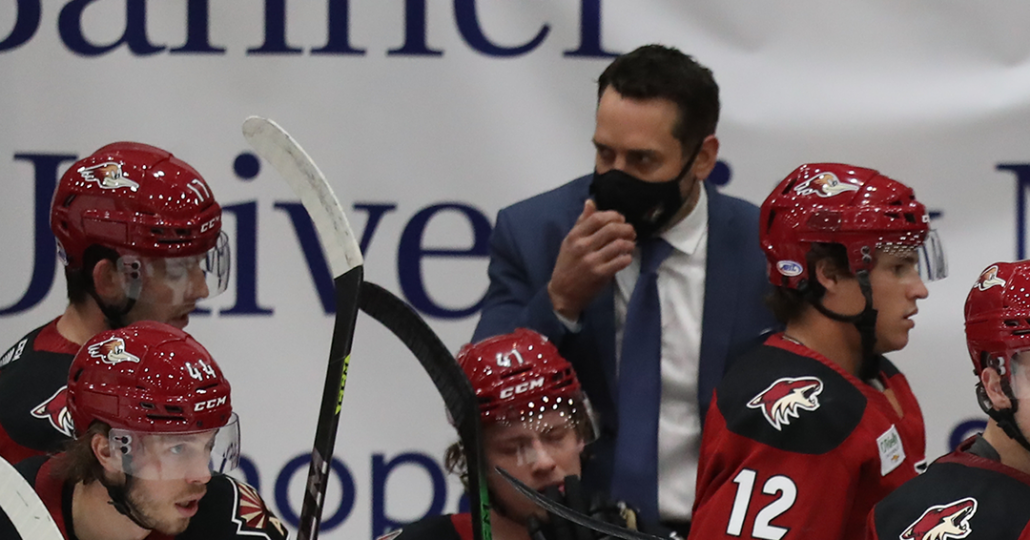 What can you say about our rookie class from this season?
Our rookie class came in with the intention of learning. They took in a lot of information and understood it would be a process to reach another level, and they didn't skip any steps. They tried hard to conform to the game plan, and there's a lot to adapt to and a lot of new habits that you have to buy into, and I thought our rookie class was great. They played such a big role every day and in the way we played. They brought energy every game, there was no throttling back, and they always moved forward.
What did getting fans back in the building mean to you?
I was just thinking about that when I was watching the Toronto Maple Leafs playing the Montreal Canadiens, and everybody knows that's a big rivalry, but you don't feel the same impact of that rivalry without fans. When we had the fans there was definitely another element of excitement for us, and guys thought it was a lot more fun. It was easier to come to the rink and get motivated. It didn't feel right without them, but we were so excited to see them, and it made such an impact with the players.
What does our fifth anniversary mean to you being part of the organization in all five seasons?
Just looking back at how it started and where it is now in Tucson. In that first year our start was great, there were a lot of unknowns about whether or not this was going to be successful. Now that we're five years in and we've had the success and we've seen the fans, I think there's growth for hockey in Tucson. It means a lot to our process and we're thankful it's a system that works, because we're so close to the Coyotes and the trip up and down isn't too difficult. It just means that our process and our system is working, and hockey is alive in Tucson.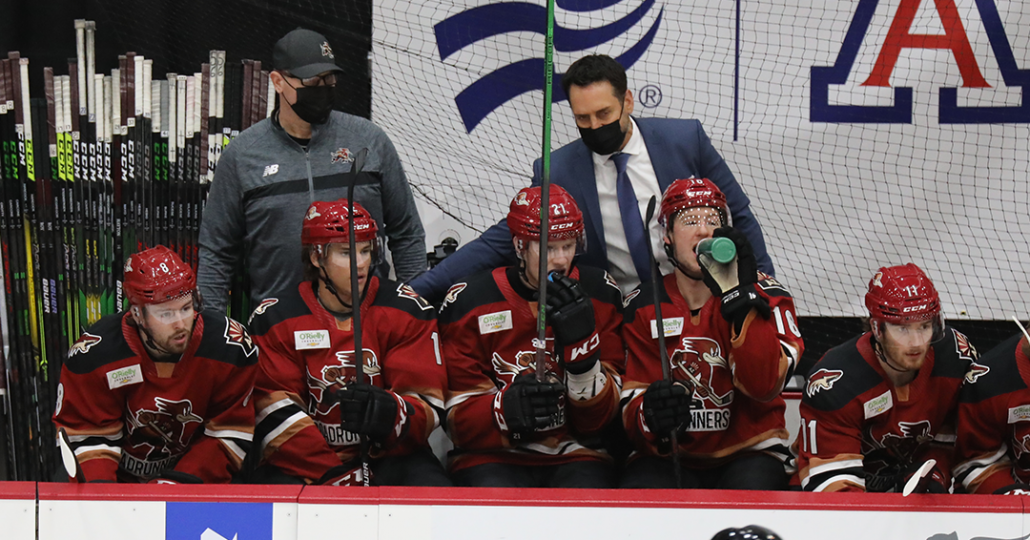 What about our team really stood out to you this season?
What impressed me the most was the team was down but never out. They really bought into the fact that they were grabbing one percent every day. I look back over the season, and there were only maybe a couple practices where it seemed like the energy wasn't there, and there's a lot of practices during the year. Same thing with the games, a lot of the games you might look at the score and feel deflated, but when I look at those games the scoring chances and expected goals were in our favor a lot of the times. When I look back and think about how much energy the team brought every day, I think that's the resiliency this group was really strong with. It shows a lot about their character and for that I'm proud of them.
//www.tucsonroadrunners.com/wp-content/uploads/2021/05/Steve-495.png
400
495
Jimmy Peebles
/wp-content/uploads/2019/06/web-header-logo.png
Jimmy Peebles
2021-05-24 09:15:23
2021-05-24 09:20:37
Q&A With Tucson Roadrunners Head Coach Steve Potvin