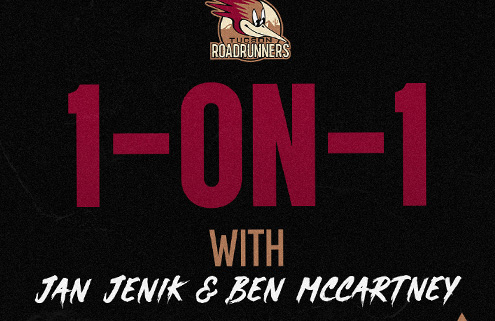 Tucson Roadrunners forwards Ben McCartney and Jan Jenik appeared on Roadrunners Happy Hour from Tucson's Dusty's Force Party At Main Event at 4700 S Landing Way to give their thoughts on the upcoming four-game home stand at Tucson Arena. Join Adrian Denny, Brett Fera, and Kim Cota-Robles every Tuesday at 5 p.m. on FOX Sports 1450AM and the iHeartRadio app. A podcast version of the full episode can be found on the iHeartRadio App or by listening below.
Listen to "Welcome To Our Main Event" on Spreaker.
Q: Thanks for joining us, you guys have been playing a good brand of hockey over the last few weeks. How does it feel to get closer and closer to the playoffs while playing in the strongest divison in the AHL?
Ben: It always feels good this time of year, and everyone wants to play in it. The playoffs is something you work for throughout the whole season, and I think everyone in the room wants to play for each other and get there. Anything can happen in the playoffs, and getting there is our main focus right now.
Q: The offense has been spread around more and more as the season has gone on. How has that helped the team?
Jan: It's good when it's spread out, because if it's all on one guy [to score] it puts a lot of pressure on him. It's definitely better to have multiple guys score and have good games, because it just gives them and the whole team confidence.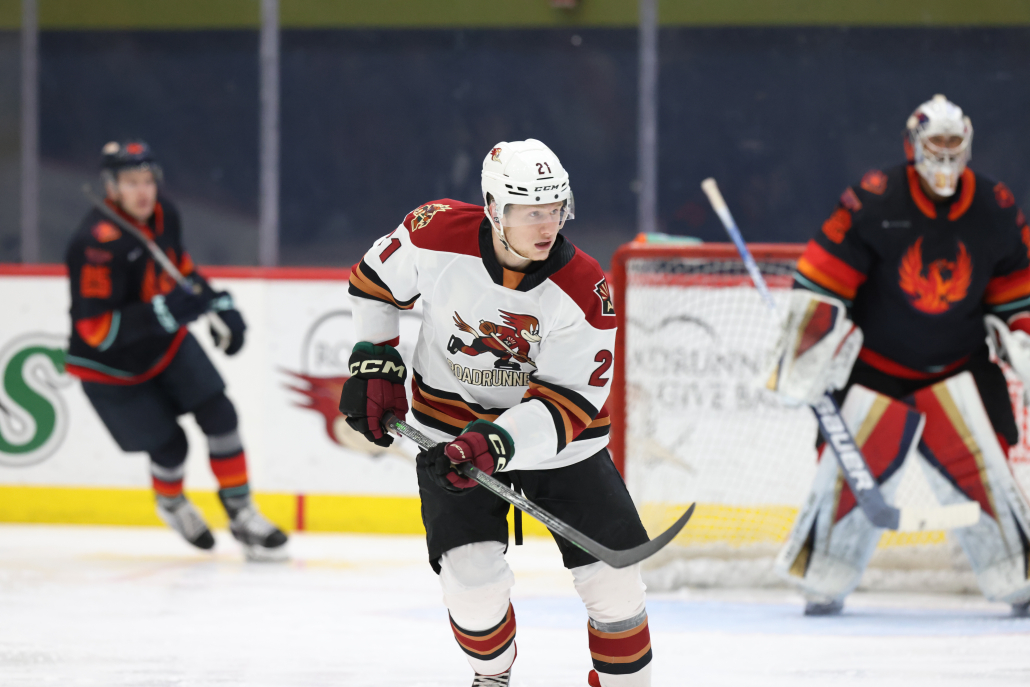 Q: Jan, you're from the Czech Republic which neighbors Slovakia. How similar are you and Ronald Knot to Milos Kelemen and Michal Mrazik?
Jan: It used to be one country, Czechoslovakia, so we speak basically the same language. We speak Czech to them and they speak Slovak to me, we usually just chirp each other *laughs* but it's awesome to have them around.
Q: You're coming off of a strong series on the road against the Milwaukee Admirals that saw you get two points against one of the top teams in the League.
Jan: I think the game we lost [on Saturday] was a good game from us. We had good details and stuck with them and played well. We should have come out with four points.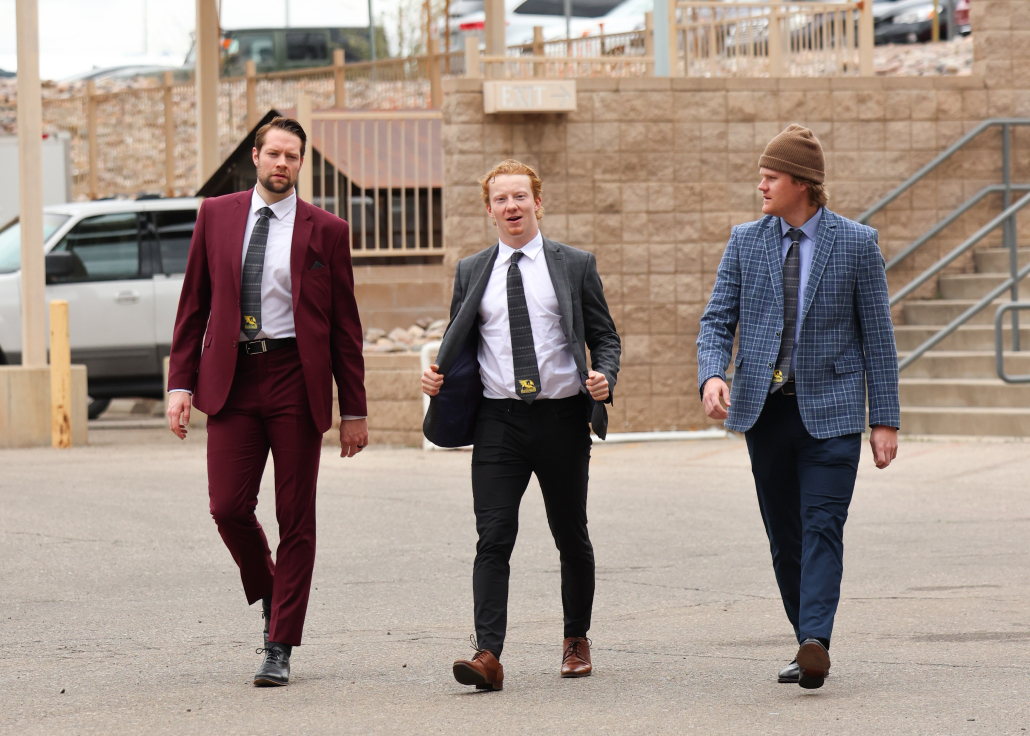 Q: The American Hockey League, and especially the Pacific Division, has been so competitive this season. It seems like any team can win on any night.
Ben: There's no such thing as an easy win in this league. Every game is difficult, and there's been a lot of movement for everyone too. Some teams look completely different than the last time we played them. Every game, we have to go in with the mindset of playing our game, and good things will happen.
Q: Your 2019-2020 season in the WHL with the Brandon Wheat Kings was an outlier for you in terms of penalty minutes, you had 105 compared to 104 over the previous two seasons. What led to that?
Ben: Sometimes you just get caught up in the rough stuff. I remember the division was super physical that year with a lot of rough games. Sometimes it just happens with the way I play.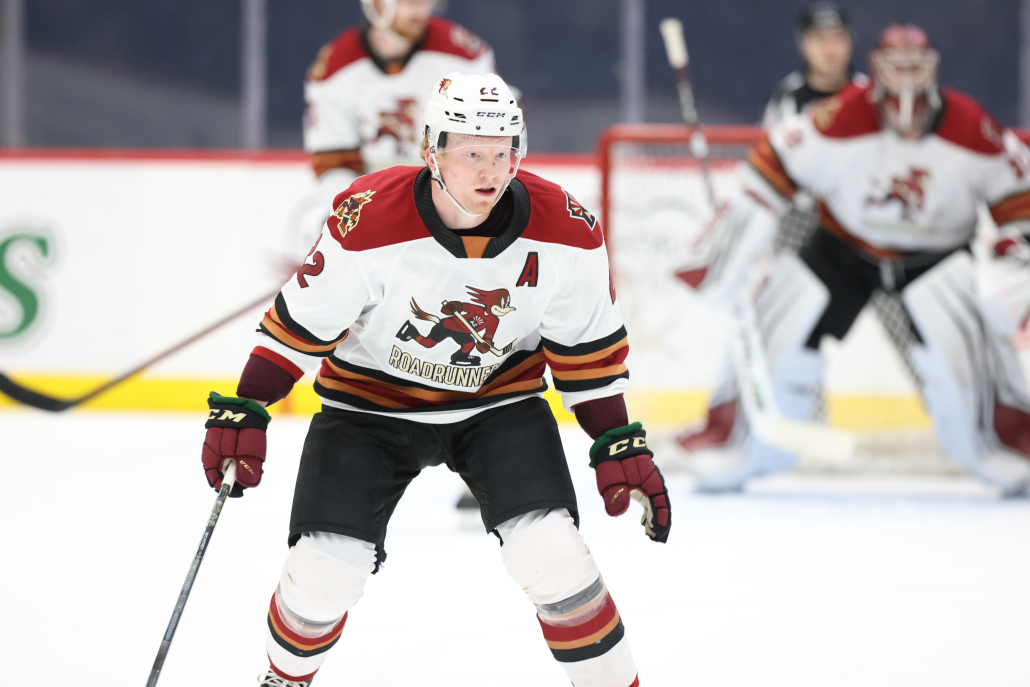 Q: This team has so many physical players this year, is that part of the team's identity?
Jan: I would say so, and that there are some teams that are kind of intimidated by us. We have a lot of big bodies on the team, guys that aren't afraid to [get physical]. We also have some guys that might not be the biggest but are willing to drop the gloves for the better of the team.
Q: As we wrap things up here, what do you think of the upcoming weekend against Calgary?
Jan: We're excited and we're trying to get four points out of the weekend
Ben: That's it, just get two wins.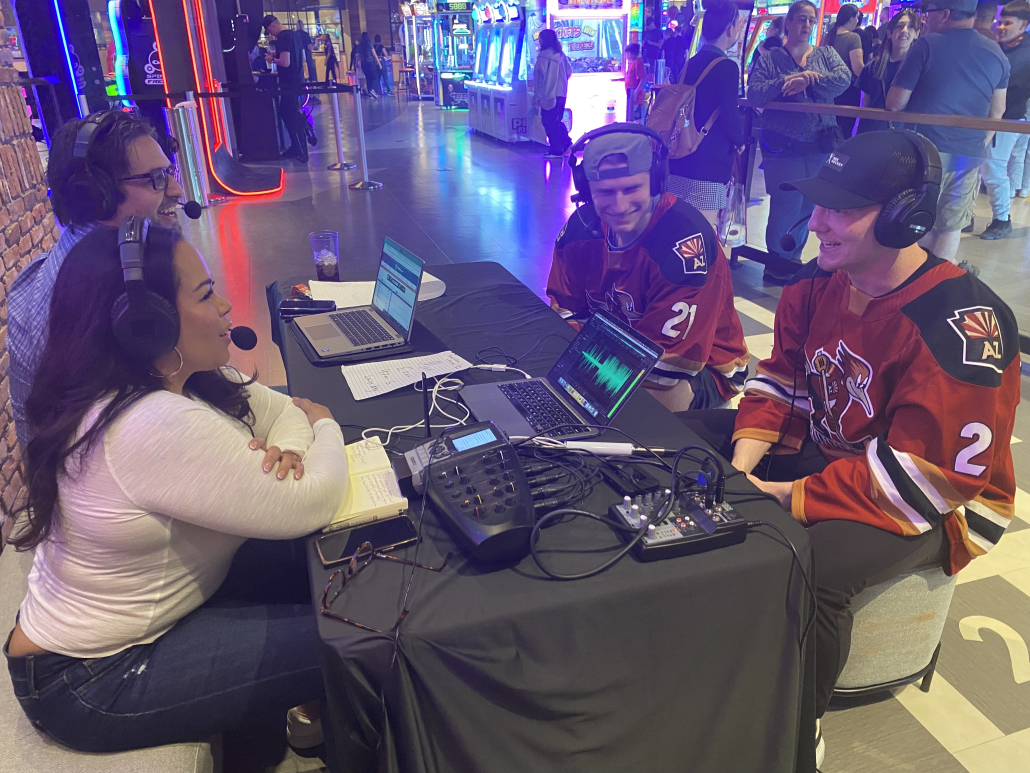 //www.tucsonroadrunners.com/wp-content/uploads/2023/03/1-on1-.jpg
400
495
Jimmy Peebles
/wp-content/uploads/2019/06/web-header-logo.png
Jimmy Peebles
2023-03-16 18:17:56
2023-03-16 18:46:43
1-on-1 With Jan Jenik And Ben McCartney