Bob Hoffman President
Email: Bob.Hoffman@TucsonRoadrunners.com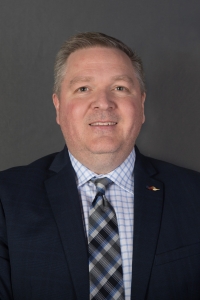 Bob Hoffman has been at the helm as the Roadrunners have become engrained into the Tucson community since 2016. The team has drawn nearly 600,000 fans to the Tucson Arena during the course of their first four seasons in the Old Pueblo.
The Northeast Ohio native (Cuyahoga Falls, OH) has spent the past two decades working within the sports world including with several hockey clubs. Hoffman served as the Executive Vice President of the Quad City Mallards (ECHL) during the 2015-16 season and has previously worked in the American Hockey League with the Utah Grizzlies and Louisville Panthers.
From 2007 through 2014, Hoffman worked at the League level serving as the Director of Operations for the Central Hockey League (CHL).  While there, he oversaw all league and team operations including sales, marketing, communications, advertising and game operations.
Hoffman has earned several honors during his career including recognition as one of Utah's top 50 marketing executives (Deseret News) and as the CHL's Communications Executive of the Year. He also prides himself as being a "community servant" as he volunteers a good deal of his time to non-profit organizations. Bob also serves on local boards for Visit Tucson and the Boys and Girls Club.
Favorite Thing About Tucson: The best food city in the US!
Biggest Pet Peeve: Living in the past
Favorite Song/Band: American Pie
Adrian Denny Director of Communications & Broadcasting
Email: adrian.denny@tucsonroadrunners.com
Phone: (520) 495 5033

Adrian joined the Roadrunners in August of 2018 from the Utah Grizzlies of the ECHL, where he spent 16 seasons, 13 calling play-by-play and most recently serving as the club's Vice President of Communications and Broadcasting. Along with being the play-by-play broadcaster for the team and the host of Roadrunners Happy Hour on Fox Sports 1450 AM, Denny can also be heard on the Tucson radio airwaves all week long during the season hosting: Roadrunners Reports Monday-Friday on all local iHeart Radio stations that in addition to Fox Sports 1450 AM include: KNST AM 790, 93.7 KRQ, Hot 98.3, My 97.1 and 92.9 The Bull. Denny also anchors Roadrunners Hockey Weekend that features an interview with a Roadrunners player or coach the Thursday before every home stand. He also oversees the operation of the entire communications department that includes: media relations, community relations, digital operations and production. He is also the team's facilitator for Roadrunners Give Back, a branch of the Arizona Coyotes Foundation. In Tucson, the 38-year-old resides in the Catalina Foothills and can be found running up Sabino Canyon every morning at sunrise. He also maintains a residence in Salt Lake City, Utah and is a graduate of the University of Utah.
Favorite Thing About Tucson: Weather, the warmer the better
Favorite Food: Burgers and Fries, Pizza, Steak, Mexican Food
Favorite Sports Team: Tucson Roadrunners, Arizona Coyotes, Utah Grizzlies, University of Utah Athletics
Hobbies: Running, Skiing, watching hockey, football and baseball
Favorite Song/Band: All eras of country music
Julie Sipe Manager of Ticket Sales
Email: Julie.Sipe@TucsonRoadrunners.com
Phone: (520) 777 – 6657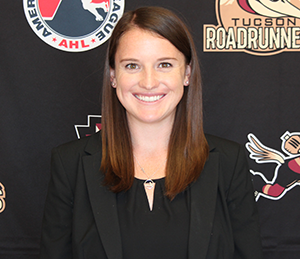 Julie originally joined the Roadrunners in June 2016 from Phoenix after working with the Arizona Coyotes as a Ticket Sales Representative. A native of San Diego, California, she attended the University of Arizona, receiving her degree in Marketing and Sports Management, while also working as a Marketing Intern with the Tucson Padres. She currently resides in Midtown Tucson with her husband Eric and golden retriever Jack.
Favorite Thing About Tucson – Wildcat Basketball
Favorite Animal – Penguin
Childhood Hero – LaDainian Tomlinson
Favorite Band – The Eagles
Nickname – Jules
Tyler Kern Manager of Ticket Administration
Email: Tyler.Kern@tucsonroadrunners.com
Phone: (520) 777 – 6763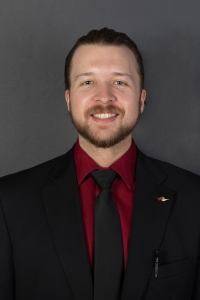 Tyler joined the Roadrunners in June 2016 from Phoenix after working with the Arizona Coyotes as a Group Sales Account Executive. A native of Columbus, Ohio, Tyler studied at Ohio University, receiving a degree in Sports Management. He is responsible for growing the game of youth hockey in Arizona, as well as developing new fans throughout the Greater Tucson Area.
Favorite Thing About Tucson: Tucson Roadrunners
Favorite Movie: Miracle
Favorite TV Show: Sons of Anarchy
Favorite Sports Team: Arizona Coyotes
Nickname: Kernel
Nick Fuentes Senior Account Executive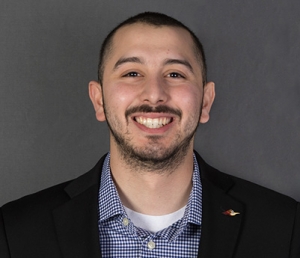 Email:
 Nick.Fuentes@tucsonroadrunners.com
Phone: 
(520) 777 – 6871
Nick joined the Roadrunners in November of 2018 from the Arizona Coyotes where he served as a Ticket Sales Representative. He was born in Tucson and graduated from the University of Arizona with a Degree in Business Administration. He also served as an Intern for FC Tucson. He currently resides in East Tucson.
Favorite Thing About Tucson: The weather
Favorite Movie: Empire Strikes Back
Favorite TV Show: Archer
Favorite Sports Team: Pittsburgh Steelers
Favorite Animal: Dogs
Anissa Lopez Coordinator, Ticket Service
Phone: 520 777 6717
Email: anissa.lopez@tucsonroadrunners.com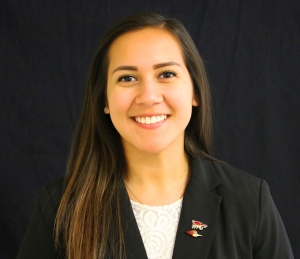 Anissa joined the Roadrunners in February of 2019 after previously serving as a Group Ticket Sales Representative with the Arizona Coyotes. Born in Riverside, California, Anissa graduated from Grand Canyon University with a major in Sports Managment and a minor in Business. She currently resides in the foothills above Tucson.
Favorite Thing About Tucson: The beautiful sunsets!
Favorite Food: Pasta! Especially from Oreganos
Favorite TV Show: Friends
Favorite Sports Team: Arizona Coyotes
Favorite Song/Band: Any song of Luke Combs and Cody Johnson
Favorite Animal: In love with Sea Turtles
Kayla Miller Coordinator, Ticket Service
Email: Kayla.Miller@TucsonRoadrunners.com
Phone:  520-269-7962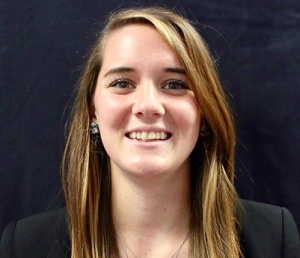 Kayla joined the Roadrunners in September of 2019 from Syracuse, New York where she worked in sports for the Triple-A affiliate of the New York Mets in the Syracuse Chiefs. She is a graduate of Cazenovia College with a degree in Human Services. She has five dogs back home in New York and growing up in an Air Force family has lived in five states in: Arizona, South Carolina, Rhode Island, Massachusetts and New York. She currently lives in the foothills of Tucson.
Favorite Thing About Tucson: No snow!
Favorite Food: Tacos or popcorn
Favorite Sports Team: Arizona Coyotes
Biggest Pet Peeve: Grumpy People
Hobbies: Reading, Watching Sports, Hulu/Netflix
Taitum Kurasz Coordinator, Corporate Services
Email: Taitum.Kurasz@TucsonRoadrunners.com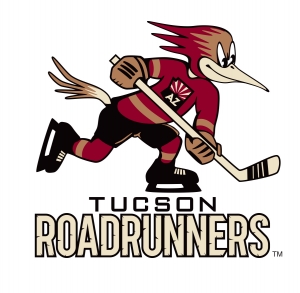 Taitum joined the Roadrunners in May of 2020 after previously serving as a Public Relations Intern with the AHL's Syracuse Crunch. She received her B.S. in Sport Management and a Minor in Sport Analytics at Syracuse University. She is currently active in WISE (Women In Sport and Events) and resides in the Catalina Foothills.
Favorite Thing About Tucson: The weather and beautiful sunsets.
Favorite Food: Any form of potatoes.
Favorite TV Show: The Good Place
Favorite Sports Team: Los Angeles Dodgers
Hobbies: Playing guitar, exploring the town, watching sports.
Taylor White General Counsel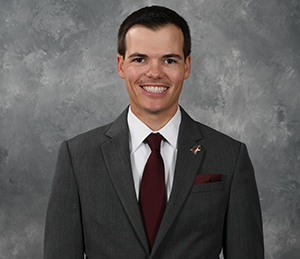 As General Counsel of the Tucson Roadrunners and Associate General Counsel of the Arizona Coyotes, Taylor White provides legal and business services to the teams and their related entities.  He also advises the General Managers regarding collective bargaining agreement interpretation, player contract research, analysis, and preparation, salary cap planning and management, and player movement.  White is an Arizona native who grew up playing hockey and supporting the local teams.  He graduated from Texas Christian University's Honors College cum laude in 2015, after which he received his Juris Doctor with a sports law and business emphasis and Master of Business Administration with honors from Arizona State University in 2018.  During graduate school, White clerked with national and regional law firms and interned for the Arizona Coyotes' legal and hockey operations departments.  He represented ASU, and earned first place for his written submissions, in international NHL salary arbitration competitions.  Following his graduation from ASU, White worked as an attorney at Tiffany & Bosco in Phoenix before moving in-house with the Arizona Coyotes in May 2019.