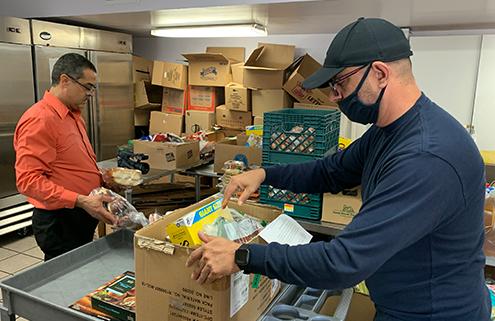 During Hispanic Heritage Month, "Voice of the Roadrunners" Adrian Denny will be speaking with some integral members of our community and sharing the conversations for you to enjoy and learn their stories. This week, Adrian paid a special visit to Ernesto Borquez and Eliseo Melendrez who run Tucson's Casa San Juan. The Roadrunners were happy to donate the canned food, bottled water and diapers from Community Day on October 10 to Casa San Juan along with the socks, underwear and undershirts donated at the Undie Sunday Blood Drive on October 25. Eliseo took a minute to talk about their facility with TucsonRoadrunners.com.
You guys are really busy here and doing such great work, tell us who you're helping?
We have almost 200 families that we support once a month and the homeless come here every day, seven days a week. We give food boxes to families in need and daily food for the homeless. We do toys for Christmas. Whatever the homeless need like: clothes, hygiene items, whatever we can do to help. We focus on the immigrants, to make sure that they have all that they need.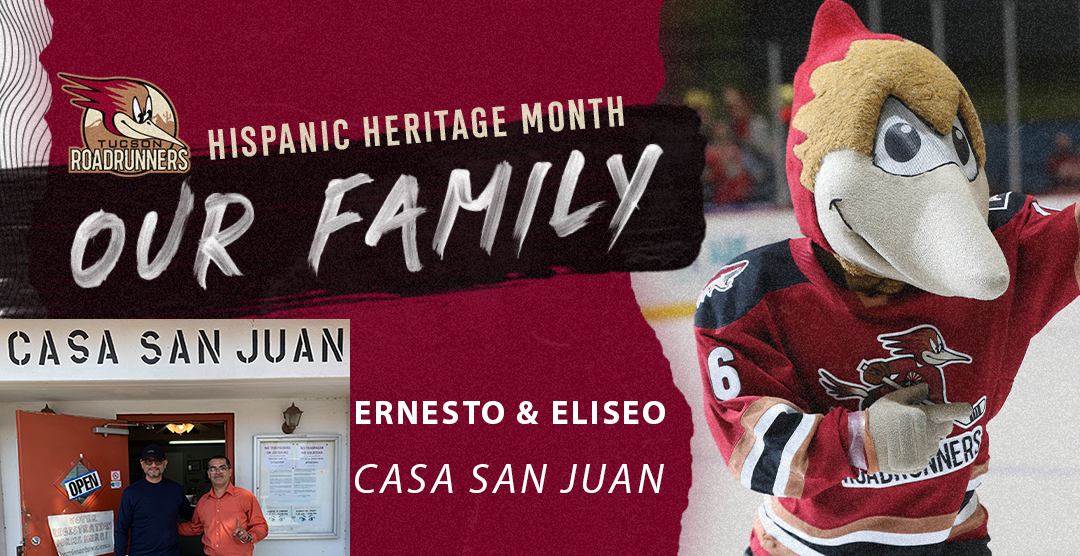 We held our Community Day on October 10 and Undie Sunday as part of our Blood Drive on October 25 and it's very special to see where most of the items landed for you to take care of our community.
We thank you and all of your team, the Roadrunners and all of the people who gave all of those donations. We definitely need it, we run out of water really quick. We have families asking for diapers, especially the kind that you gave us; it was a lot of help.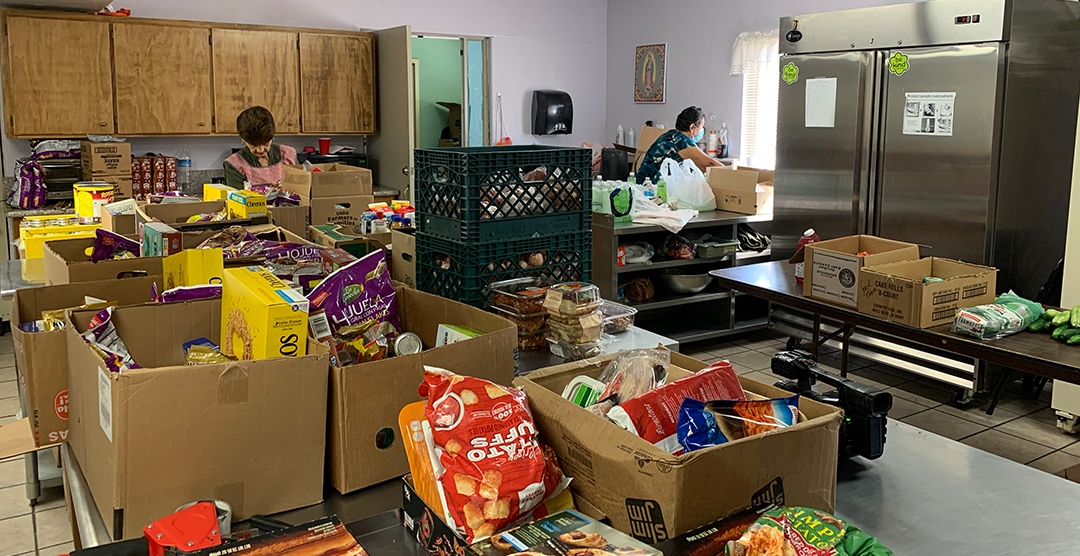 How can our fans get involved to donate and volunteer with Casa San Juan?
They can get in contact with us at Casa San Juan Tucson at (520) 261-6668 and we would really appreciate that.
You and Ernesto are the two here in management running everything, but you're not managing at a desk in front of a computer screen are you?
Director and Co-Director doesn't mean anything, because we actually do the job, we get the food, we fill the boxes. Whatever we need to make happen.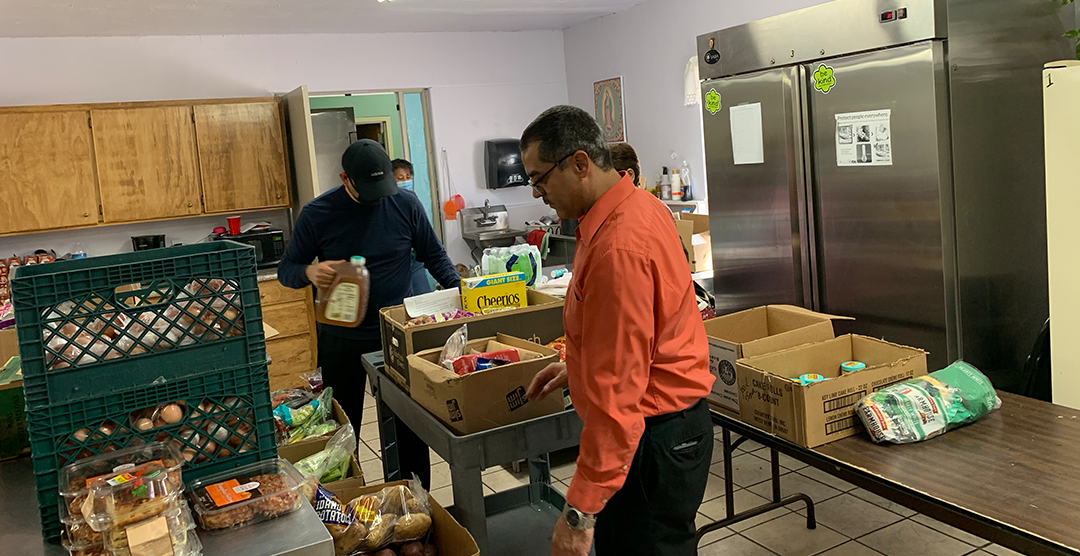 What do you typically give the families coming in for their monthly food and for the daily bags for the homeless population?
We put the basics: rice, beans, whatever cans that we have, cereal, milk, meat; all kinds of meat, chicken, turkey, whatever that we have at the time. We have a lot vegetables, a lot of stuff. For the daily bags, we give: water, soda, nutrition bars, sandwiches; we pack a good sack for them.
Thanks for having us out and letting us get involved with Casa San Juan, we are looking forward to a great partnership.
Thank you so much again, we really appreciate your help again and taking the time to come over and take a look at what we do.
//www.tucsonroadrunners.com/wp-content/uploads/2020/10/495_400CSJ.png
400
495
Adrian Denny
/wp-content/uploads/2019/06/web-header-logo.png
Adrian Denny
2020-10-28 10:33:45
2020-10-28 10:33:45
Our Family: Casa San Juan Serves Tucson