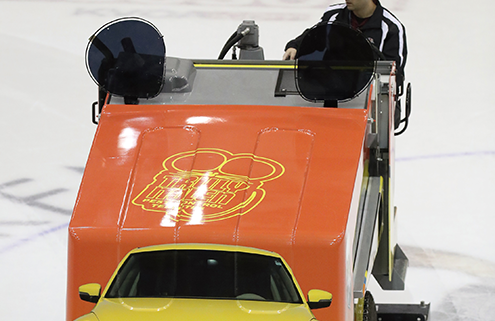 As we enter our Fifth Season in Tucson, "Voice of the Roadrunners" Adrian Denny will be speaking with some of our behind the scenes stars at the Tucson Arena who play integral roles on a game night that we couldn't live without. Today, we spotlight the Tucson Arena's Eric Brindza, who among other things, is responsible for maintaining the ice and of course driving the Zamboni!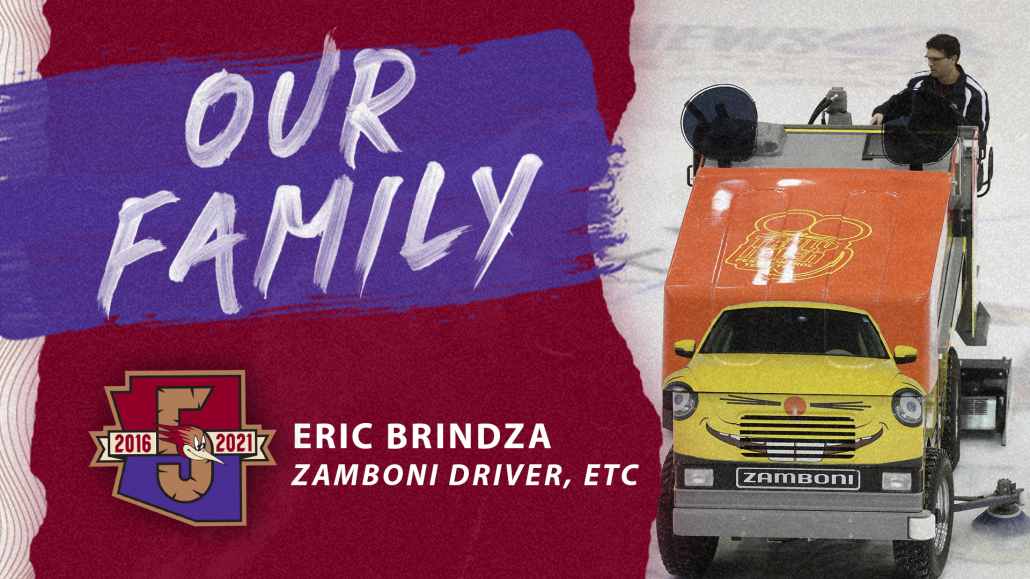 How did you get started driving a Zamboni?
I went down to the local arena and talked to the manager man,  like a familiar song with a happier ending. Actually I needed some new equipment and the manager "Ziggy" that knew I couldn't really afford it so he gave me some stuff if I helped him around the arena.
What exactly does a Zamboni do and how often should it go over the ice?
The "Zam" has a large blade like a paper cutter that shaves the ice about a 16th of an inch deep. All the snow gets gathered up by an auger and thrown into the hopper on top of the machine. Cold water gets sprayed behind the auger to clean out all of the cuts, debris, and soften the ice. The water you can see coming out of the back is hot so it smooths out the surface and replaces the ice that got shaved off. In case you're wondering, hot water does freeze faster than cold. The ice gets cut about every hour of use unless it's a game day.
Have you driven the Zamboni at any other arenas hosting pro hockey?
I worked at the Cambria County War Memorial in Johnstown PA, when the ECHL Chiefs were there. Then went on to a few other arenas that had minor league teams before coming to Tucson.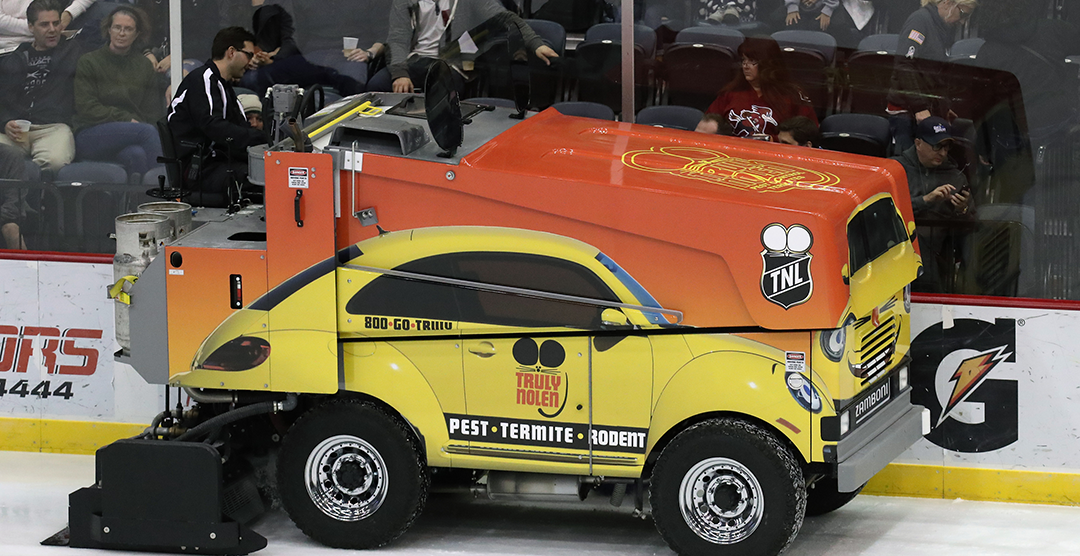 Photo By Chris Hook
What else does your job entail?
During the season I'm pretty busy maintaining the ice and equipment, I'm a supervisor so I have a crew to manage as well. When there is no ice, I help out maintaining the facilities or work with the Operations department with show set ups.
Favorite Part of your Job?
Doing an ice cut, it's fun to drive around the Zamboni. It's always satisfying to make a clean sheet of ice and make people happy. It doesn't matter who or how old they are, the people waiting to get on the ice are always excited about the ice getting done and getting out there.
What comments/feedback do you get from players and coaches when they see you before practice, etc?
The players and coaches usually say "thanks" or "good ice today." The game officials are the ones that give the most feedback, they check the ice and give me a report each game. I think the nicest comment was from a league official that said we consistently have the best ice on this side of the country.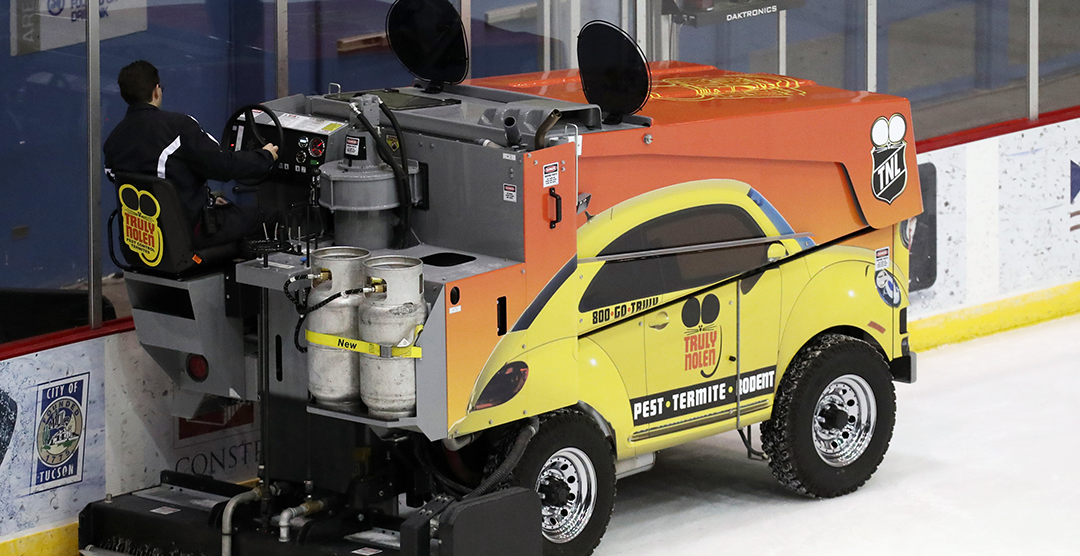 Photo By Chris Hook
//www.tucsonroadrunners.com/wp-content/uploads/2020/12/495_400_EricB.png
400
495
Adrian Denny
/wp-content/uploads/2019/06/web-header-logo.png
Adrian Denny
2020-12-10 08:11:11
2020-12-10 08:22:59
Our Family: Eric And His Zamboni