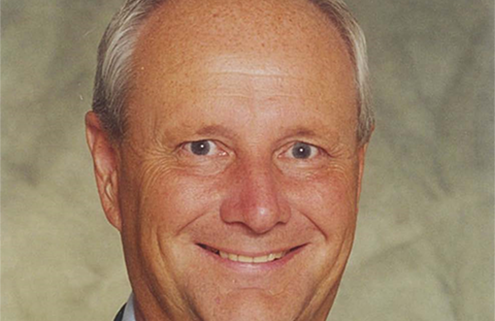 As we enter our Fifth Season in Tucson, "Voice of the Roadrunners" Adrian Denny will be speaking with some of our behind the scenes stars at the Tucson Arena who play integral roles on a game night that we couldn't live without. Today, we spotlight the Jim Kirwan, who is Tucson's Head Off-Ice Official for the American Hockey League! If they run the penalty box, turn on the goal light or run the clock and much more, that's Jim's crew.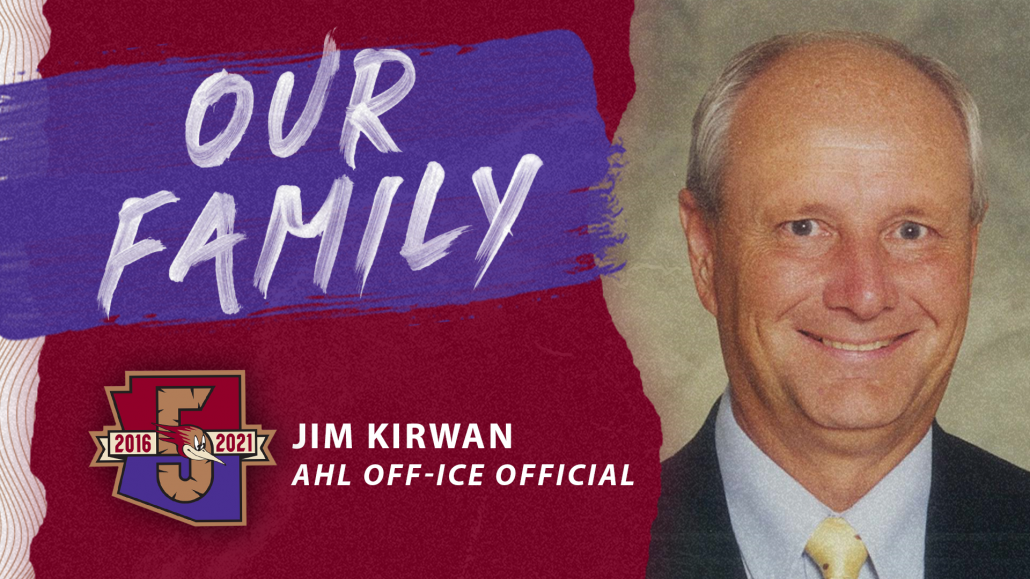 How did you become interested in being a hockey Off-Ice Official?
I got involved because I love the game and I volunteered the first year the team played in Tucson.

What is your role during the game?
My role the past four years has been to schedule the entire staff. Many of them have had experience in the past doing the jobs that they were assigned. Most of the time my additional role was to set up and tear down the upstairs computers and make sure all paperwork was given to the team for safe keeping.  I have also called shots to be put on the scoreboard from the timekeeper's booth below at ice level.

Photo By Kate Dibildox
What are the positions on your staff?
15 positions on a game night. Timekeeper, Home Penalty Box, Visiting Penalty Box, Goal Judge North End, Goal Judge South End, Stat Input (2), Shot Tracker, Plus-Minus Home, Plus-Minus Away, Touch Spotter, Touch Spotter/Runner, Runner, Alternate, Score & Penalty Keeper Video Replay.
What is your favorite part of the job?
My favorite part of the job is organizing and calling shots.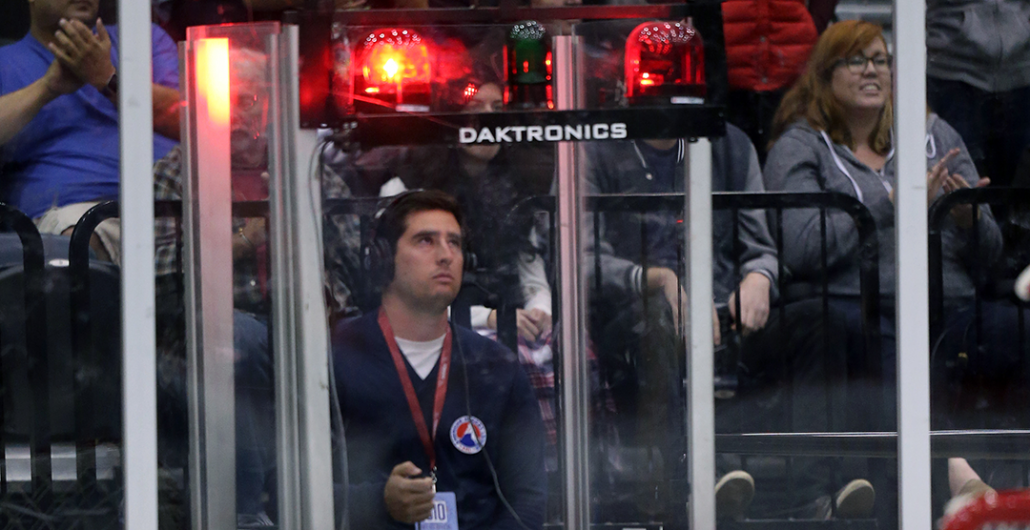 Photo By Chris Hook
What training takes place for new Off Ice Officials and what are the qualifications?
Personally I try to explain what the job for each position is to each person individually. It is difficult because people are not available for every game. Personally I have missed only two games in five years. I have had to change positions for people two hours prior to game time because of illness, or their car broke down and the mad scramble is on!

Have you done officiating any other sports? If not, what other sports would interest you?
I have been a player, trainer, coach, referee and commissioner in Hockey.  I have also officiated for the PGA of America youth, state and local events.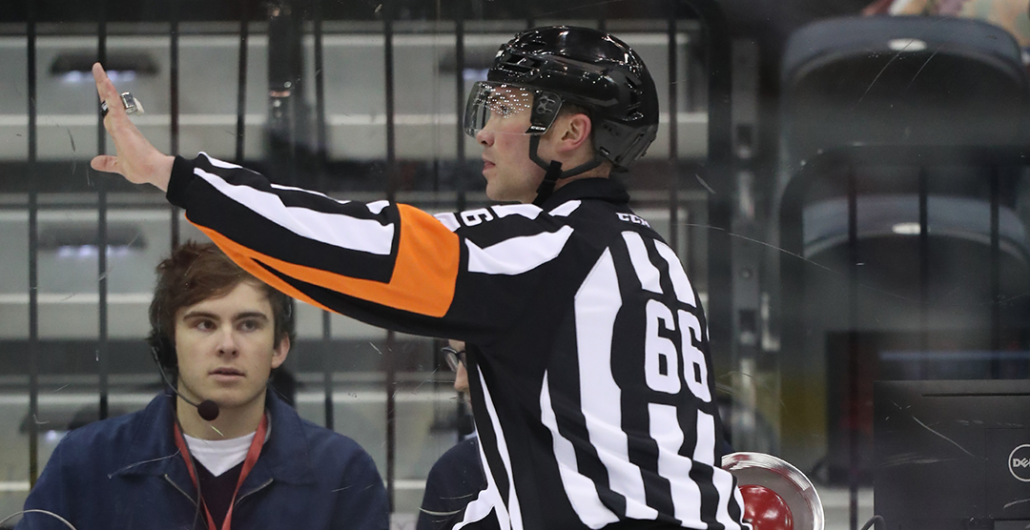 Photo By Chris Hook
//www.tucsonroadrunners.com/wp-content/uploads/2020/12/495_400-Jim.png
400
495
Adrian Denny
/wp-content/uploads/2019/06/web-header-logo.png
Adrian Denny
2020-12-17 06:19:25
2020-12-17 06:44:11
Our Family: Jim And The Crew