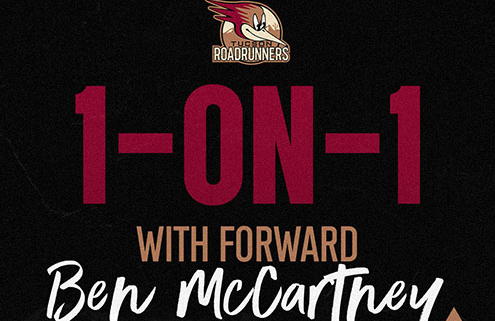 Tucson Roadrunners Forward Ben McCartney appeared on the Tucson Roadrunners Insider Podcast on Monday, May 8 as the second guest of the offseason. The 21-year-old detailed his trip home to Manitoba after his second full season with Tucson and described his first professional playoff series. The full episode can be found on the iHeartRadio App or by listening below.
Listen to "Ben McCartney Is Back On The Podcast" on Spreaker.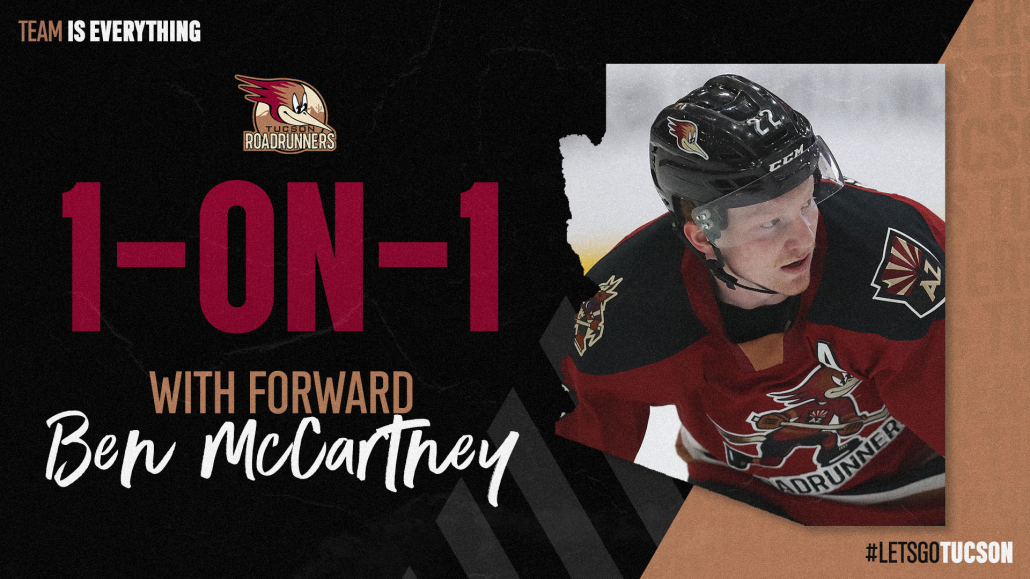 Q: Thanks for coming on, Ben. How was your trip back home to Manitoba last week?
A: It was crazy. I hopped on a flight around 8 a.m. in Tucson, flew to Los Angeles, then LA to Vancouver, and finally Vancouver to Winnipeg. When I landed in Winnipeg, my Dad picked me up and it was probably another hour and 15 minutes to drive back to the farm. It was a long day, but I'm happy to be back.
Q: After your third year in the desert with us, what were some of your takeaways from this season?
A: It was fun, we had a good group of guys this year. Obviously, the playoffs didn't work out the way we wanted it to, but that's just more motivation for next year. We took strides, and next year we want to take even more strides. You always aim to be the best team in the league, and that's what we're going to try to do. I'm going to focus on myself this summer, try to treat my body right, and try to help out the team as much as possible. It's a learning curve, and I'm excited to be back next year.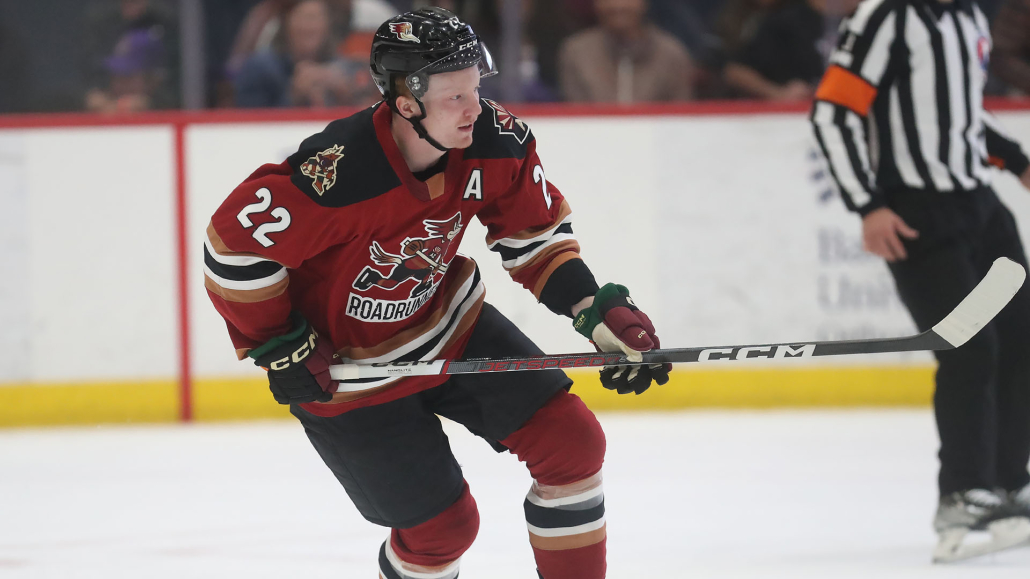 Q: You had been to the WHL Playoffs with the Brandon Wheat Kings, but our First Round series against Coachella Valley was your first professional playoff series. How valuable was that experience for yourself and the team in terms of development?
A: It was a good experience for myself and everyone, Coachella Valley is a really good hockey club. I had never had the best-of-three format before, and it was good to know for next year. Being able to taste the playoff hockey where the game is a little bit faster and stronger was good.
Q: What's the summer routine for you between workouts and chores on the farm?
A: There aren't too many chores on the farm, it's mostly just seeding. After a couple weeks, I'll probably get back to my daily routine in Brandon. I'll start working out, then skating at the end of June or early July. I'm excited to get back into the routine.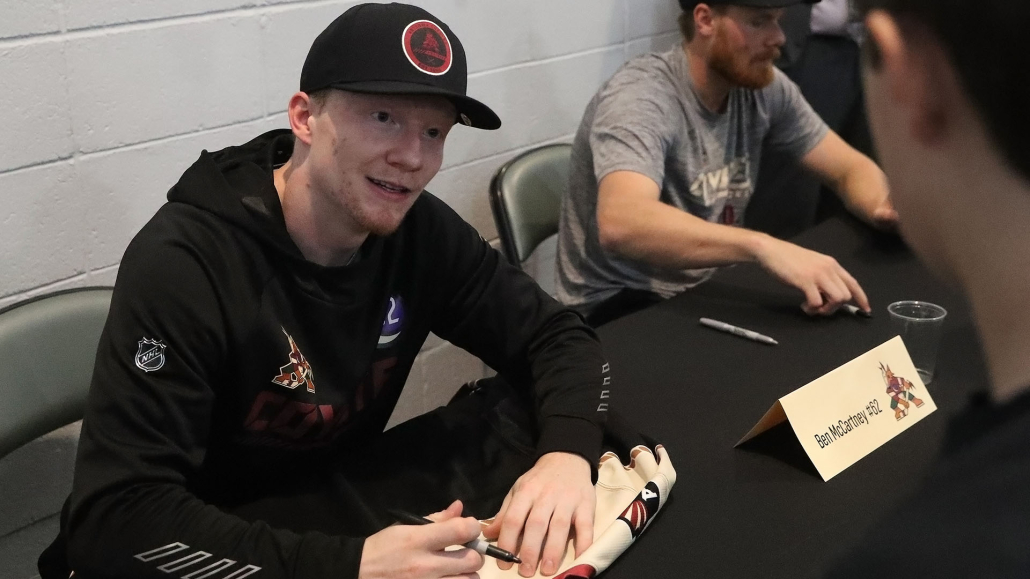 Q: We were really excited to have you as an Alternate Captain this season on the Roadrunners, what did that distinction mean to you?
A: It's always an honor being able to represent a team and the group of guys in there. I know that every single one of those guys was a leader. We all had fun, we all played for each other, and I'm really grateful to have been part of a team like that.
Q: When you look back at the last two years, what have you taken with you and what has prepared you to take on your third full season with us here in the fall?
A: Time flies, you can't take any day for granted. You have to get better every day, that's what I found out at a young age. Every year you have to take bits of information and prove yourself as a pro and as a person. I'm really excited for next season, but it starts today and keeps on going.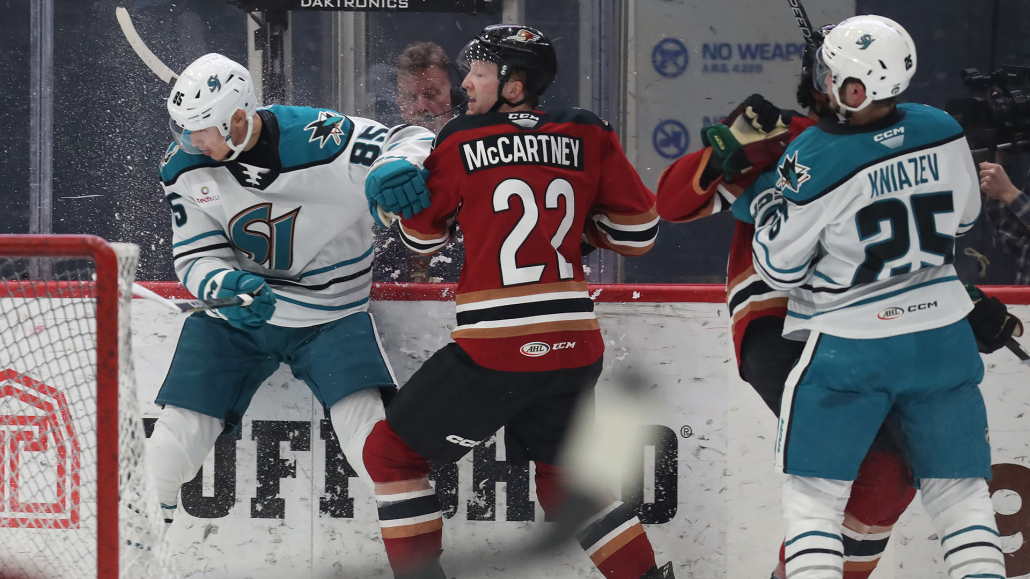 Q: Head Coach Steve Potvin and Assistant Coach John Slaney have been there since you joined us in May 2021, and this was our first season with Zack Stortini as an Assistant Coach. How have they helped you develop your game?
A: They're really talkative and always getting to know you, they're players' coaches. And adding Zack Stortini, he was great at communication and helping me get better at the little things. It's nice having a good relationship with all of them, and I'm really excited for the upcoming year.
Q: Have you been following the WHL and NHL Playoffs?
A: I keep tabs on the WHL, I know (Coyotes prospects) Dylan Guenther and Conor Geekie are in it. It's cool that they're facing off in the finals. I've been watching the NHL Playoffs every day, especially when I was back in Tucson my roommates Will Reilly and Nathan Smith always wanted to watch the games.
//www.tucsonroadrunners.com/wp-content/uploads/2023/05/495-Ben-McCartney-1on1-1.jpg
400
495
Jimmy Peebles
/wp-content/uploads/2019/06/web-header-logo.png
Jimmy Peebles
2023-05-10 11:39:09
2023-05-10 11:39:11
1-On-1 With Ben McCartney