Tucson Roadrunners forward Boko Imama stopped by Roadrunners Happy Hour on Tuesday, February 14 before Tucson's road matchup against the Gulls in San Diego. Imama discussed the end of the seven-game Gem Show Road Trip, as well as the team's Black History Month efforts in partnership with the Duclair-Imama Foundation, which was started by Imama and former Arizona Coyotes and Tucson Roadrunners forward Anthony Duclair. The Roadrunners will be wearing specialty Warm-Up Jerseys in celebration of Black History Month for both of their upcoming matchups at home against the Henderson Silver Knights on February 18 and 19, with Imama having overseen the design of the jerseys. Bid to win opportunities for the jerseys, as well as Roadrunners-themed ties signed by a mystery player for $50, can be found at TucsonRoadrunners.com/BHM with all proceeds benefitting the Imama-Duclair Foundation. Join Adrian Denny, Brett Fera, and Kim Cota-Robles every Tuesday at 5 p.m. on FOX Sports 1450AM and the iHeartRadio app. A podcast version of the full episode can be found on the iHeartRadio App or by listening below.
Listen to "Go Go for Boko" on Spreaker.
Q: Boko, we're excited to be back home this weekend and we have some good stuff in store. You and former Roadrunners and Coyotes forward Anthony Duclair, who you grew up with, recently started the Duclair-Imama Foundation. Tell us about that.
A: Absolutely, it means a lot to me and [Anthony]. We come from similar backgrounds growing up in Montreal as a minority in hockey and we're so excited to have the platform to give back. We've had the same experiences and have faced the same struggles as players, so we wanted to join together and build something strong.
Q: You oversaw the design of the Black History Month Jerseys and the ties you and the players will be wearing into the Arena. Tell us about them.
A: The jerseys look good, and I want to thank the organization for doing this. I'm super excited [for the weekend] and really looking forward to it.

Q: How long have you and Anthony Duclair known each other? He played in 16 games with the Roadrunners in 16-17 and was a member of the Coyotes from 2015 to 2018, did he tell you anything about his experience with the organization when you were traded here two years ago?
A: We've been friends for a very long time. We grew up watching each other play, but we didn't play against each other until Juniors (Imama and Duclair each played in the QMJHL). Montreal is really a small town when you're in the business of hockey. You run into each other at the gym, summer practices, summer games, so we've always had that bond between us. When I got traded to the Coyotes organization I was actually at his place in Florida, so we both kind of got the news at the same time. He shared with me his experience here in Arizona and how much he liked it. Obviously, he talked about the weather and all the good things about Arizona.
Q: What's the goal of the Duclair-Imama Foundation moving forward?
A: This is our first year, so our main target is Montreal where we were both born and raised. All kids in Montreal have access to it if they want to learn from us and expand their knowledge. Everyone is welcome, but we want to for sure facilitate access to hockey for young minorities.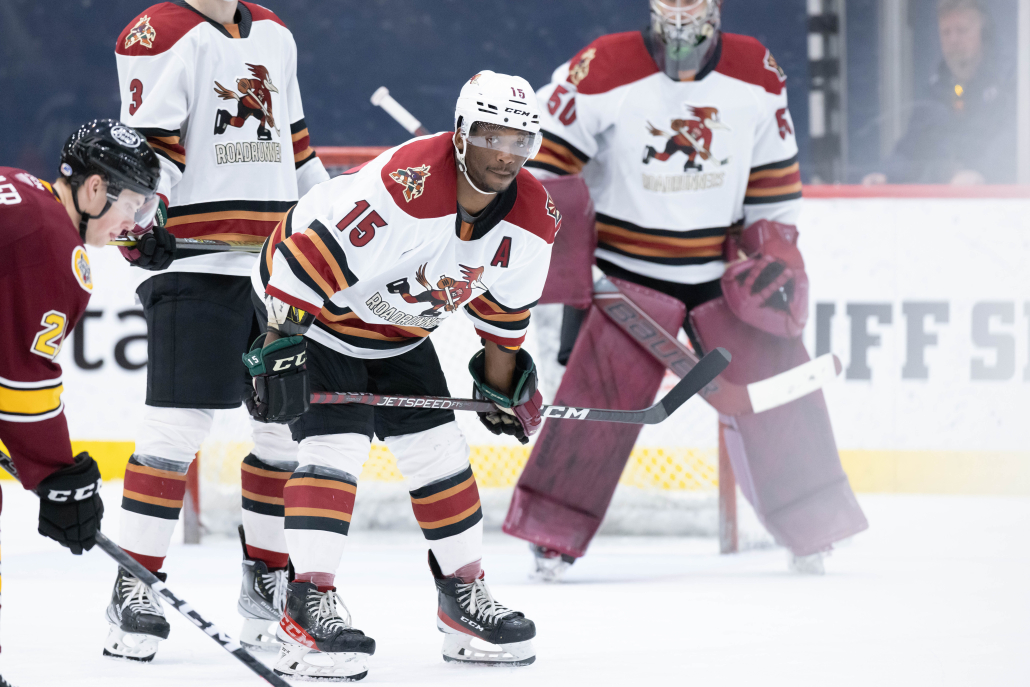 Q: It's been 65 years since Willie O'Ree became the first black player in the NHL. What are some obstacles we still face in terms of diversity in the game of hockey?
A: That's the reason why we started our Foundation. Being a player of color in hockey, you're just a small amount of the representation in the game. I felt that people around us don't always have enough resources to learn more about it. We have to bring this awareness so the next generation has somebody to look up to and know that it can be done.
Q: This Roadrunners team has a lot of toughness to go along with your own, how has that affected your game this year?
A: The way I look at it is I keep being myself. Playing a physical game and not backing down has always been a part of my DNA on the ice. I know I can lead in that way, and the organization has brought in the right people so that I can keep being that guy with teammates that have my back. As long as we can be a tight, tough group, everyone will benefit from it.
Q: It feels like this team has so much leadership to it. What is it like being on a team like that?
A: There's always going to be one Captain, but if everyone is able to lead in their own ways, you have a really dangerous team. We also have some young guys on the team, but you can tell they're already great leaders in their own ways. You don't always need to be that super vocal guy, but if you make sure your piece is getting handled, that's leadership to me.
Q: You have four sisters, where are you in the birth order?
A: I'm right in the middle, but I'm the oldest. *laughs*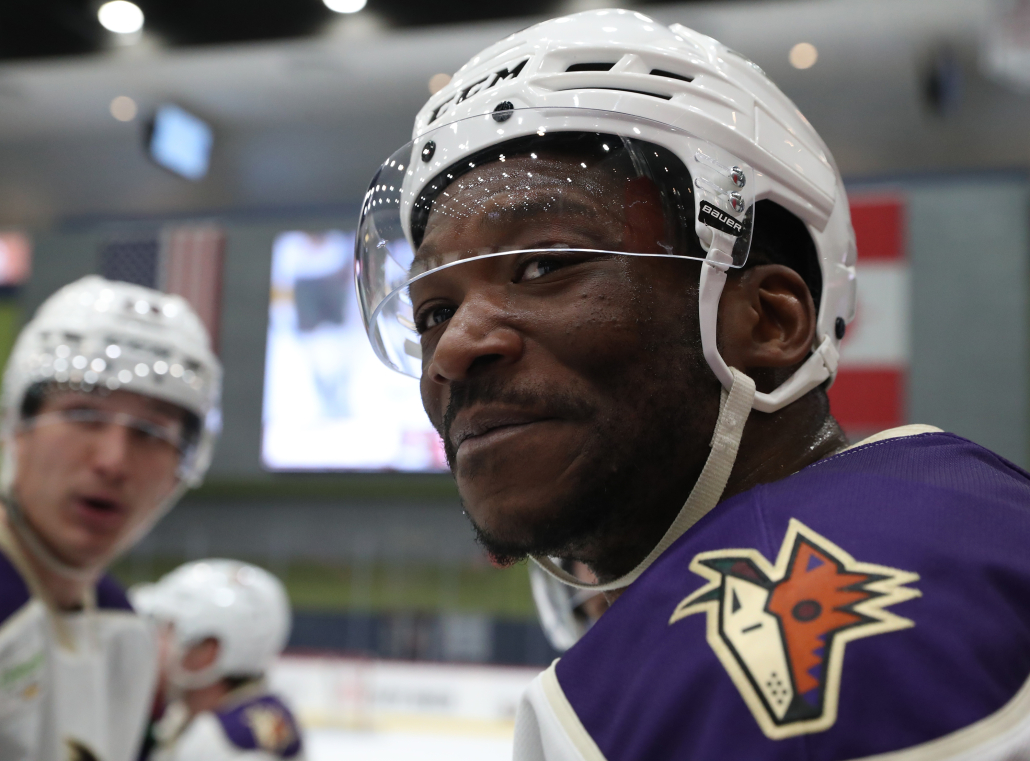 //www.tucsonroadrunners.com/wp-content/uploads/2023/02/Screen-Shot-2023-02-16-at-6.30.13-PM.png
714
832
Jimmy Peebles
/wp-content/uploads/2019/06/web-header-logo.png
Jimmy Peebles
2023-02-16 19:26:37
2023-02-16 19:30:46
1-on-1 With Boko Imama