Tucson Roadrunners forward Curtis Douglas made his second appearance of the season on Roadrunners Happy Hour live from the Tucson Arena prior to the Roadrunners 4-1 over the Ontario Reign on Tuesday, March 21. Join Adrian Denny, Brett Fera, and Kim Cota-Robles every Tuesday at 5 p.m. on FOX Sports 1450AM and the iHeartRadio app. A podcast version of the full episode can be found on the iHeartRadio App or by listening below.

Listen to "Making Room for More" on Spreaker.
Q: Thanks for joining us, Curtis. We're going down the stretch here, does it have that playoff feel to it?
A: We have an amazing group character-wise, and I think nobody wants to go home. That's the thing I've found playing in the AHL, every team is different from year to year. No one wants this season to be cut short, and we want to spend as much time with this group as we can. We've really banded together in the last month or so to get ready for this stretch here, and I think we're going to do great.
Q: We've been playing some good hockey lately with back-to-back series splits against first place teams in the Milwaukee Admirals and Calgary Wranglers.
A: Those were two great teams that we just played against, and I think that shows the improvement that we've had in the last few weeks. It's hard to beat a team twice, but we gave both of them a run for their money in all four games.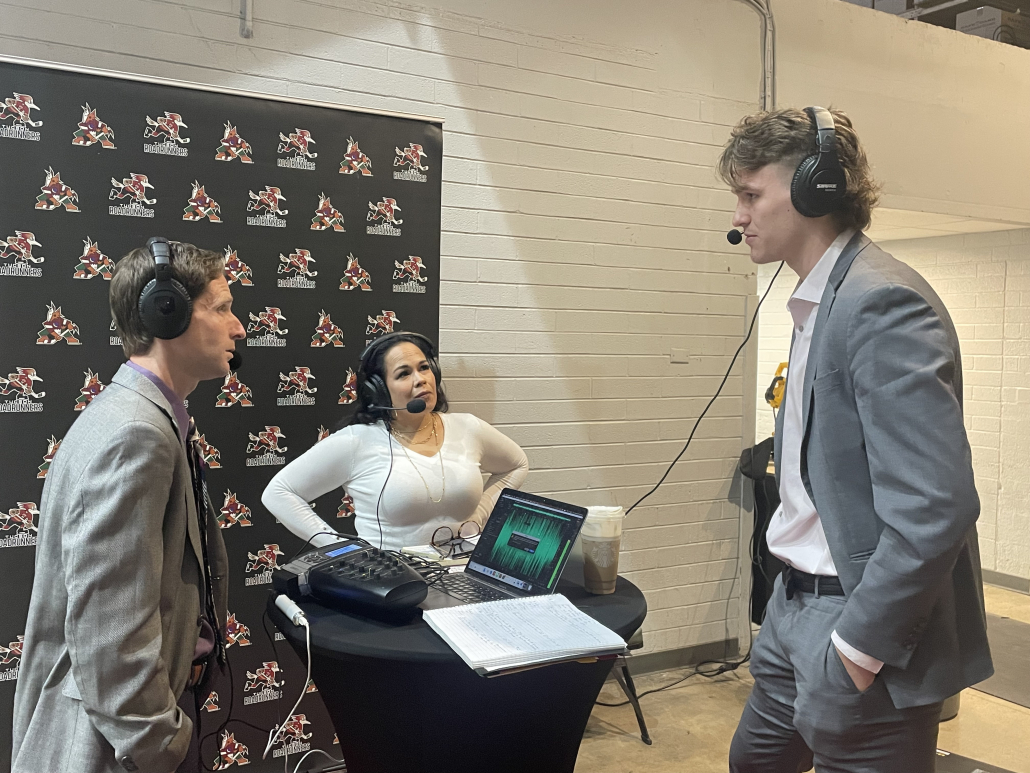 Q: Can the two-game sets this time of year almost feel like a mini playoff series?
A: That's exactly what it's like. The first game is feeling each other out for the first couple of periods, and if you win that game it's tough to get the second one. That's exactly what we're looking to do here over the next few weeks, just find a way to string some wins together.
Q: After five-straight weeks of only playing on the weekends, we're back at it with some midweek action for a few weeks in a row.
A: It was a lot of practice and getting our game back together, and I think that's shown over the last few games. We're ready for some midweek hockey and ready to string a few wins together here.
Q: What's the story behind the mullet we've seen you with this month?
A: I started it in Toronto last year, it's to raise money for the Centre for Addiction and Mental Health Foundation in Ontario. We set up a webpage for donations and to get the word out. The catchphrase is "ask me about my mullet," so if I walk into a room or I'm out somewhere people will notice it. I've had people ask me "do you choose to do that to yourself?" and it just starts a conversation with them. If I can reach out to even just five people and break a stigma for them, then it makes the month of my time and this mullet a success to me. I got a few messages last year from people in my community talking about their own situations, and I was able to be a part of their own mental health situations. So the premise is all about starting conversations and getting donations as a side project of it.
A link to Curtis Douglas' GoFundMe Page that has already raised over $1,000 in donations can be found HERE.
Q: Since you first got the mullet, have you made some touch-ups?
A: Yes, I've made a few. (Roadrunners forward) Ryan McGregor did it with me as well, he was a real trooper about it and we're good friends. He said he liked the cause and wanted to be a part of it. He went for a less greasy approach with the mullet, but I went to the hairdresser and asked for it as "as greasy as possible."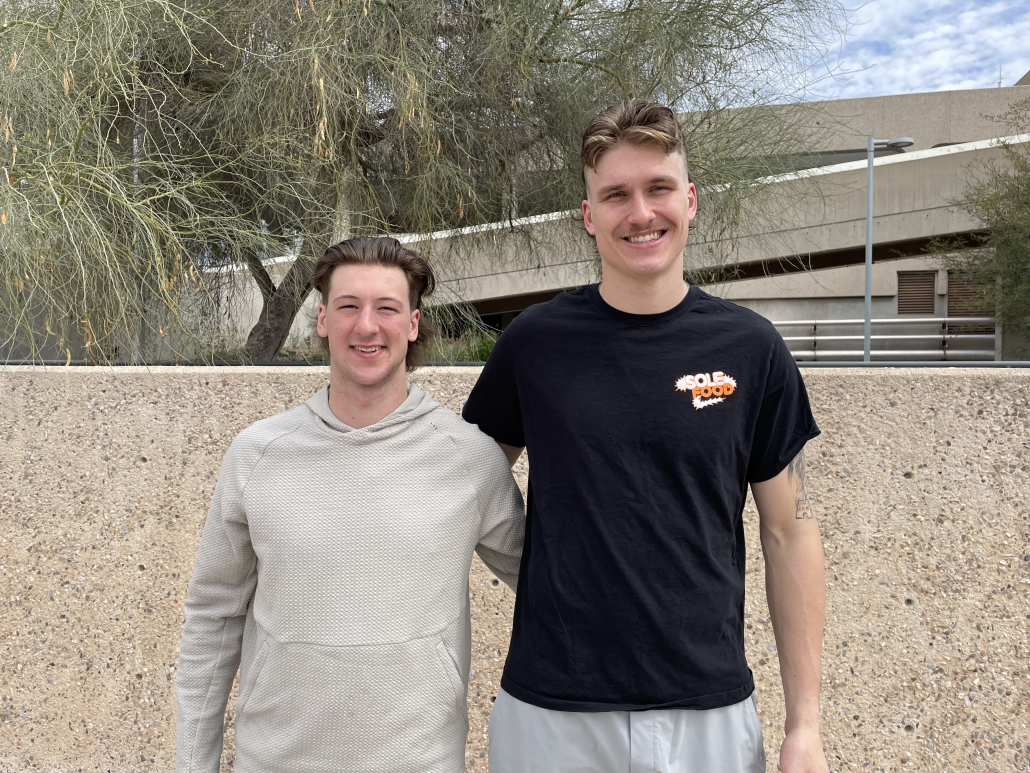 Q: What happens to the mullet when April 1st comes?
A: I have no idea, that's an April 1st problem. Maybe if we hit our goal, I'll do something really crazy with it for a day.
Q: This team has shown a lot of resiliency lately between trades, call-ups and injuries. How does it feel in the locker room amidst all these changes?
A: We have a really tight-knit group, and on any given night we can have people sliding up and down the lineup. I think that shows the character and the fact that we have a lot of guys that can play any role on any night. Anyone can play with anyone.
//www.tucsonroadrunners.com/wp-content/uploads/2023/03/Untitled-2-1.png
400
495
Jimmy Peebles
/wp-content/uploads/2019/06/web-header-logo.png
Jimmy Peebles
2023-03-23 16:37:40
2023-03-23 19:04:12
1-on-1 With Curtis Douglas