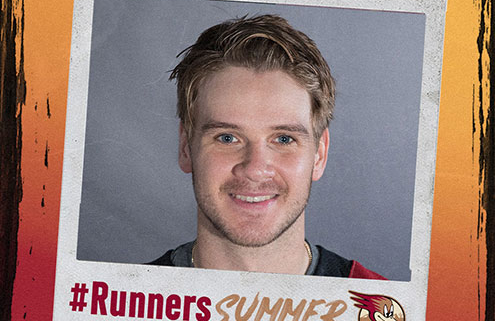 Roadrunners forward Travis Barron joined "The Voice of the Roadrunners" Adrian Denny and TucsonRoadrunners.com's Jimmy Peebles on last week's edition of the Roadrunners Insider Podcast. The full episode, including his thoughts on being voted by his teammates the "Most Likely to Start His Own Podcast," can be found on the iHeartRadio App or by listening below.
Listen to "July Heats Up: With Travis Barron" on Spreaker.
Q: Thanks for joining us, Travis. Where are you today? What's going on?
A: I'm back home in Southern Ontario, I just got back from the golf course. It's been just the regular swing of things here: working out, golfing, enjoying the offseason and being a normal guy.
Q: Halfway through the offseason, what did you take away from this last year?
A: This season here in Tucson was big for myself, it was kind of a fresh start in my pro career with a new organization. I had a blast. I love Tucson, I love the coaching staff, I love all my teammates, it was one of my favorite years playing hockey for sure.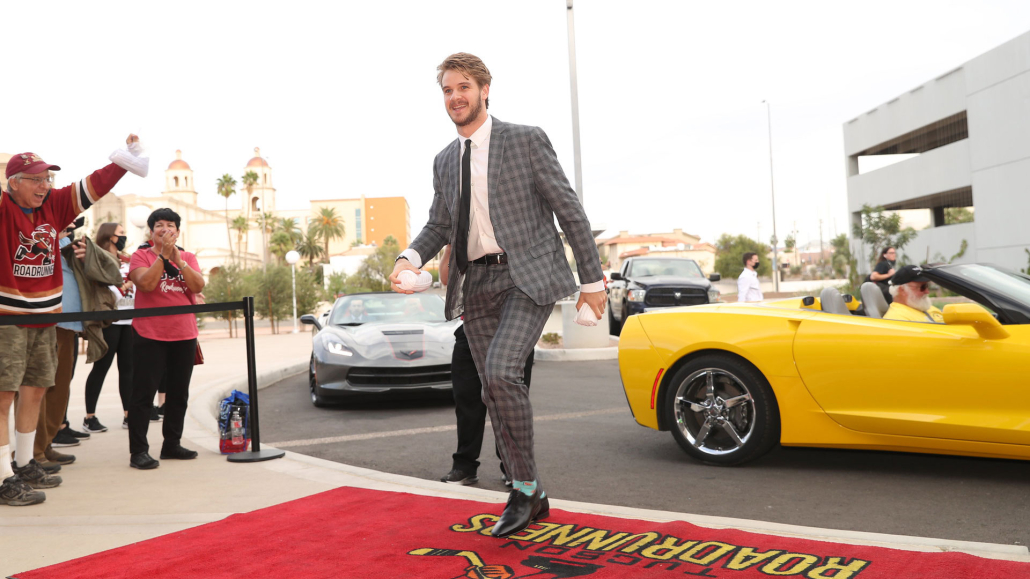 Q: We made a lot of new friends from the Ottawa 67s this year, including you and new Arizona Coyotes Head Coach Andre Tourigny. Who came to the desert first?
A: It's funny how it all worked out. I had "Bear" (Tourigny) there in Ottawa for my last year, he was awesome. I had a blast with him and I learned so much.
Q: Your last season with the Ottawa 67's was Andre Tourigny's first season at the helm. What was it like playing for him and what does he bring to the Coyotes?
A: I think he brings that push mentality, that every day is a chance to get better. He's very smart, he's very prepared, and if you're going for him, he's going to respect that and respect you. I think he's awesome.
Q: You have a special connection with him because you both have the same nickname: Bear.
A: That's always tough when we're both around the rink and someone says "Bear" and we both turn our heads. It was funny, but I have to give him the Big Bear status *laughs*.
Q: That season under Tourigny was statistically your best in the OHL, and so was this year with us for the AHL. What were you able to learn in your first season with our Tucson coaching staff?
A: It was really my first year of opportunity, and I give [the staff] a lot of credit for trusting in me and playing me more than I had played in the past. They give you confidence, and they're always teaching you and helping you with little things along the way. I have nothing but good things to say about them.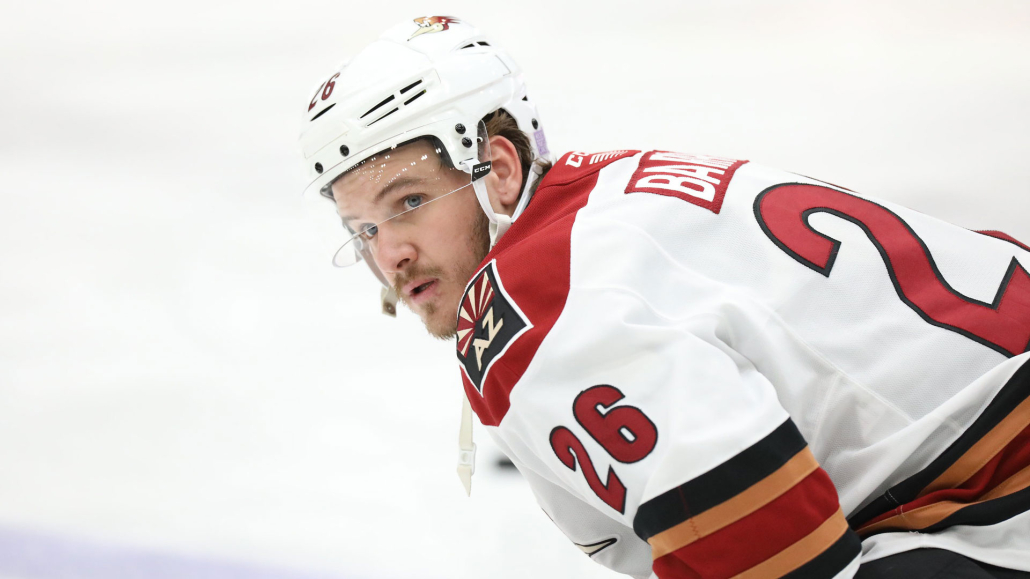 Q: In your first pro season, you went from juniors to the ECHL Playoffs. You ended up winning a championship with Colorado, what was that experience like?
A: That was crazy, going right from Ottawa and getting into more playoffs with Colorado. Fast-forward a couple weeks, it's Game 7 and you're raising a Cup. That was a really cool experience, I'm really grateful for that opportunity. To be able to say I won a pro championship when I was just 19 is pretty neat.
Q: Not only was this your first season in Tucson, but it was your first season spent fully in the AHL. What was that like?
A: There's always going to be some highs and lows, some bumps and bruises along the way. It was a grind, but I think we got through it well. I had a blast and came out healthy, that's what matters.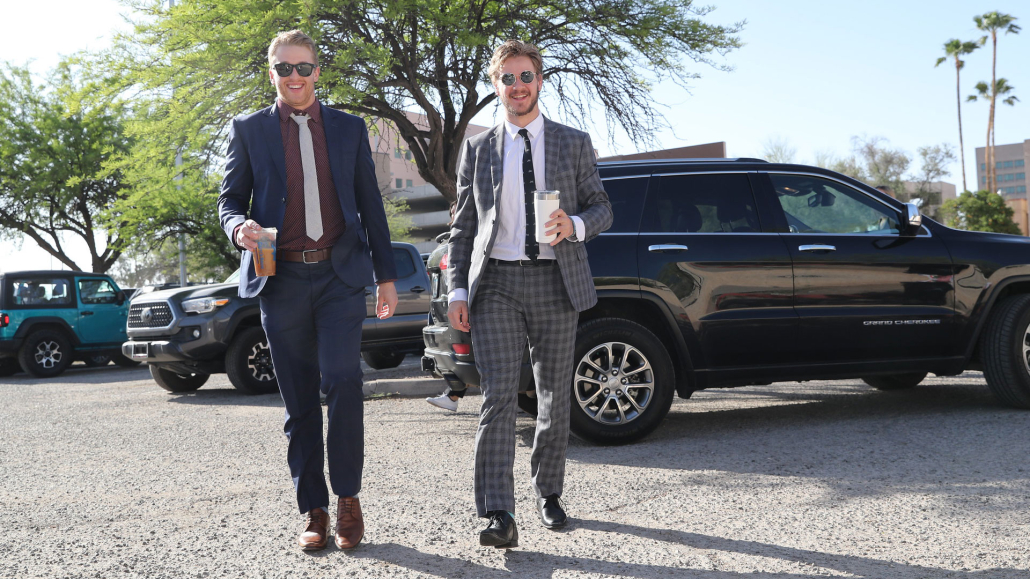 Q: With this being your first year in Tucson, what about that locker room and our identity resonated with you?
A: We didn't have anyone in that dressing room where it wasn't good to see them. We had such a good crew and everybody fit. We got along well and the culture was awesome. I think we handled all our highs and lows well, I have no complaints.

Q: You were a part of some talented forward lines this season for us, how was it being able to play alongside Mike Carcone and Matias Maccelli for most of the season?
A: That was fun, we had a good stretch together. You can put anybody with those two and they'd do fine. I give a lot of credit to those guys, they're world-class players and even better guys. Mike and I are still pretty tight, he was actually here at the house a couple of weeks ago, we have a good friendship.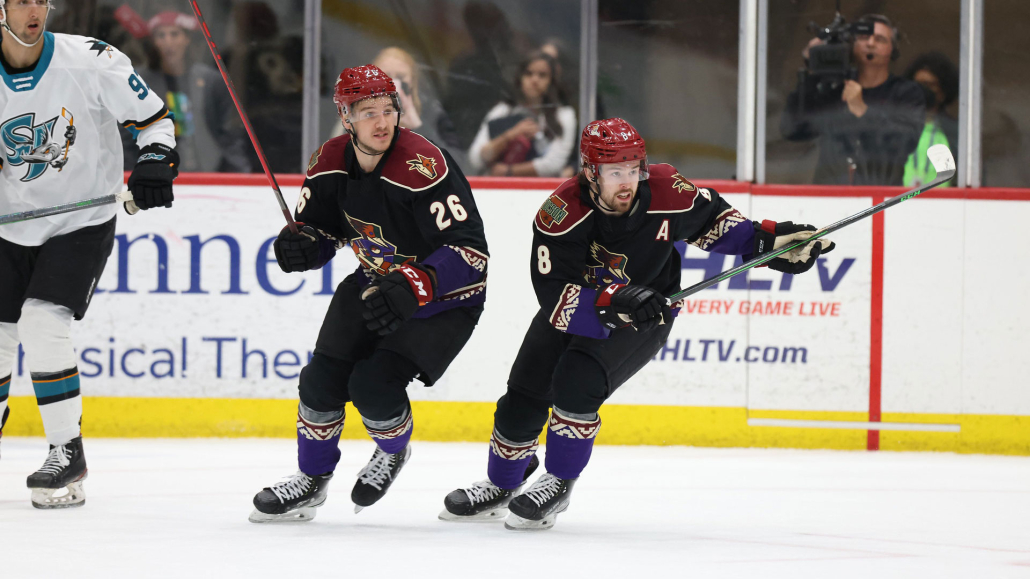 Q: As of this offseason, you were the last player for the Ottawa 67's to be named Captain. Were you able to bring some of that leadership to our young Tucson team?
A: I think I did, I'm kind of at that in-between age now where you're still young, but you've been around long enough to help those guys. I think being a good leader goes back to being a good person, and I hope that's the message that those guys received.

Q: How do you build off what you learned this season with us and prepare for next year?
A: You always have to move forward, I'm a big believer in getting better every day. You always have to take that and run with some confidence. Hopefully you can keep building on that season by season, and I hope I have a good season next year.
//www.tucsonroadrunners.com/wp-content/uploads/2022/07/Travis-495-2.jpg
400
495
Jimmy Peebles
/wp-content/uploads/2019/06/web-header-logo.png
Jimmy Peebles
2022-07-21 14:26:55
2022-07-21 18:55:50
1-On-1 With Forward Travis Barron