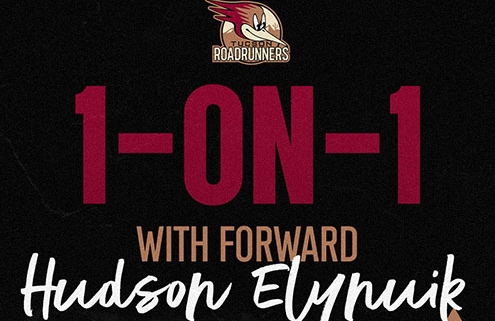 Tucson Roadrunners Forward Hudson Elynuik stopped by Roadrunners Happy Hour on his way into the Tucson Arena before the Roadrunners 5-1 win over the Chicago Wolves on Tuesday, January 24. Join Adrian Denny, Brett Fera, and Kim Cota-Robles every Tuesday at 5 p.m. on FOX Sports 1450AM and the iHeartRadio app. A podcast version of the full episode can be found on the iHeartRadio App or by listening below.
Listen to "Chatter Before Chicago: With Hudson Elynuik" on Spreaker.

Q: Hudson, thanks for joining us. You just walked into the Tucson Arena, it's pretty cold out there today (Tucson's daytime high on January 24 was 53 degrees with a low temperature of 30 degrees).
A: Yeah, this was definitely the coldest week since I've been here in Tucson. Especially in the mornings. It's always sunny in Tucson though, I'm sure it'll warm up soon.
Q: A big six-game home stand continues here this week. What do you guys think?
A: We're excited. It's a fresh week with four games left on the home stand, and we're looking to get off to a good start and hopefully string together a few wins. (The Roadrunners won back-to-back matchups with the Chicago Wolves Tuesday and Wednesday to secure three wins over their first four games on the home stand.)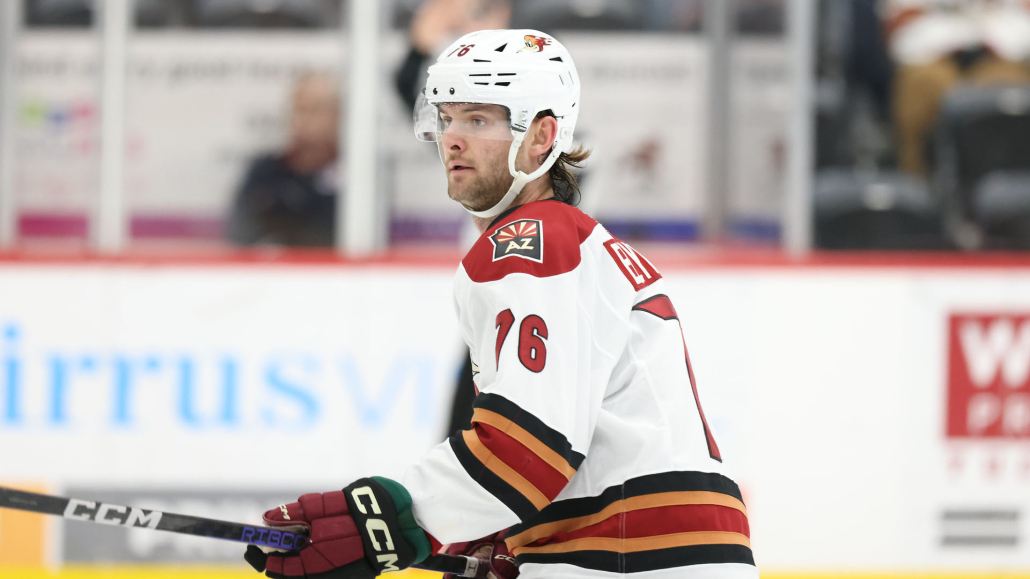 Q: We've seen you out on the ice alongside forwards Adam Cracknell and Mike Carcone. What's it been like playing with them?
A: It's been awesome. Those guys are unbelievable players that are so easy to play with. I'm just trying to get them the puck and put us in the best position possible. I think we've been working really well together, and hopefully we can keep that going.
Q: You three each have a different role and playing style, and we've seen a lot of success when those are put together.
A: We're definitely three different kinds of players, but I think we've been meshing well. We're going to keep going forward here and work hard every night, and the results will come.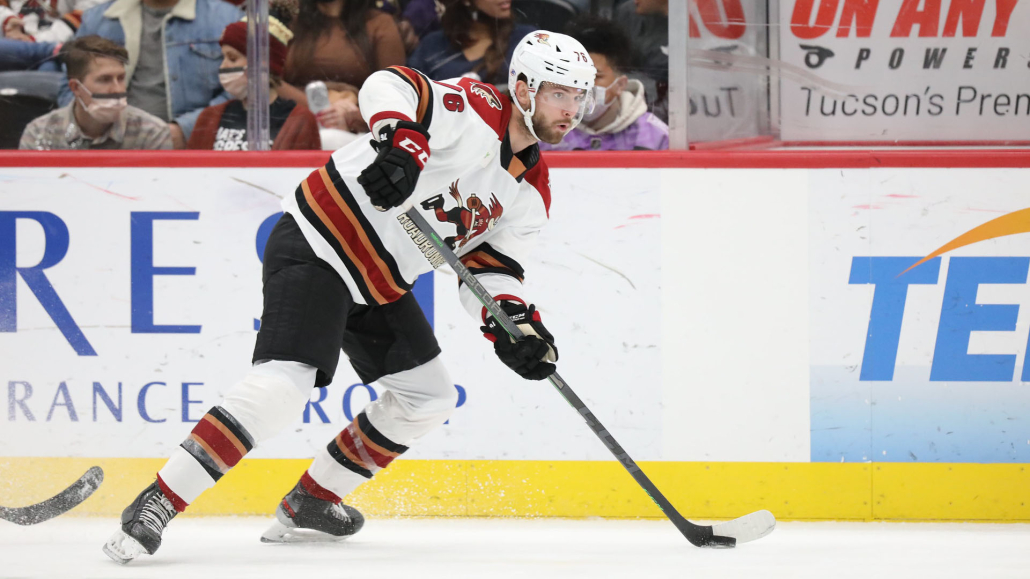 Q: During a busy stretch of the schedule like this, how do you keep yourself focused on just the next game?
A: It's a day-by-day kind of lifestyle, you can't get too up or too down. We know what we have ahead of us, we have a lot of games on the road for most of February, but we're just trying to win hockey games right now. That's our main focus and our main goal, and we're going to do our best to prepare for that.
Q: You come from a hockey family. Your dad, your brothers, you all play hockey. Was that the expectation when you were growing up?
A: I'm pretty luck to have [my family]. My Dad (Pat Elynuik) played in the NHL for ten years, and he has a lot of advice and has been through it all. I definitely lean on him a lot. [My parents] have actually been in Tucson for a few weeks now, it's a nice vacation spot for them away from the cold in Calgary and they get to watch me play.
(Photo Credits: Kate Dibildox/Chris Hook)
//www.tucsonroadrunners.com/wp-content/uploads/2023/01/495-1on1-jan26.jpg
400
495
Jimmy Peebles
/wp-content/uploads/2019/06/web-header-logo.png
Jimmy Peebles
2023-01-26 15:48:20
2023-01-26 15:48:21
1-On-1 With Hudson Elynuik