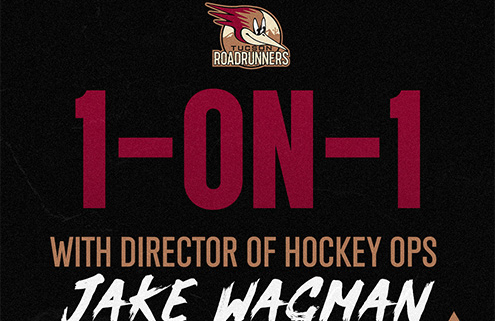 Tucson Roadrunners Director of Hockey Operations Jake Wagman stopped by Roadrunners Happy Hour on Tuesday, February 28 during the team's practice week before hosting the San Diego Gulls at Tucson Arena Friday and Saturday. Join Adrian Denny, Brett Fera, and Kim Cota-Robles every Tuesday at 5 p.m. on FOX Sports 1450AM and the iHeartRadio app. A podcast version of the full episode can be found on the iHeartRadio App or by listening below.

Listen to "Officially Delivering Jake Wagman" on Spreaker.
Q: Jake, are you getting those playoff vibes yet? Only 18 games left in the regular season, and we're right in the thick of it. It's a fun time of the year and we're playing some good hockey.
A: Definitely. I think our last game [in Chicago] was a prime example, it felt the closest to a playoff game that we've had all season. You can tell that this stretch run in our division won't have any easy games. I think we'll have our work cut out for us, but we're ready for the challenge.
Q: You look at all of the teams that are getting hot right now, and the one thing that they have in common is goaltending. Our goalies have been playing some good hockey right now too.
A: It's the worst-kept secret in hockey that goaltending covers up mistakes. As far as Ivan Prosvetov goes, you can really see the progression that he's made this season. Fundamentally with his positioning and how sound he looks, and he also got some new pads the other day. All of the credit goes to Charlie McTavish, our Goaltender Development Coach. He's done a fantastic job juggling three goalies, and you can really see his influence on Ivan in particular. He's been a fantastic teacher and communicator.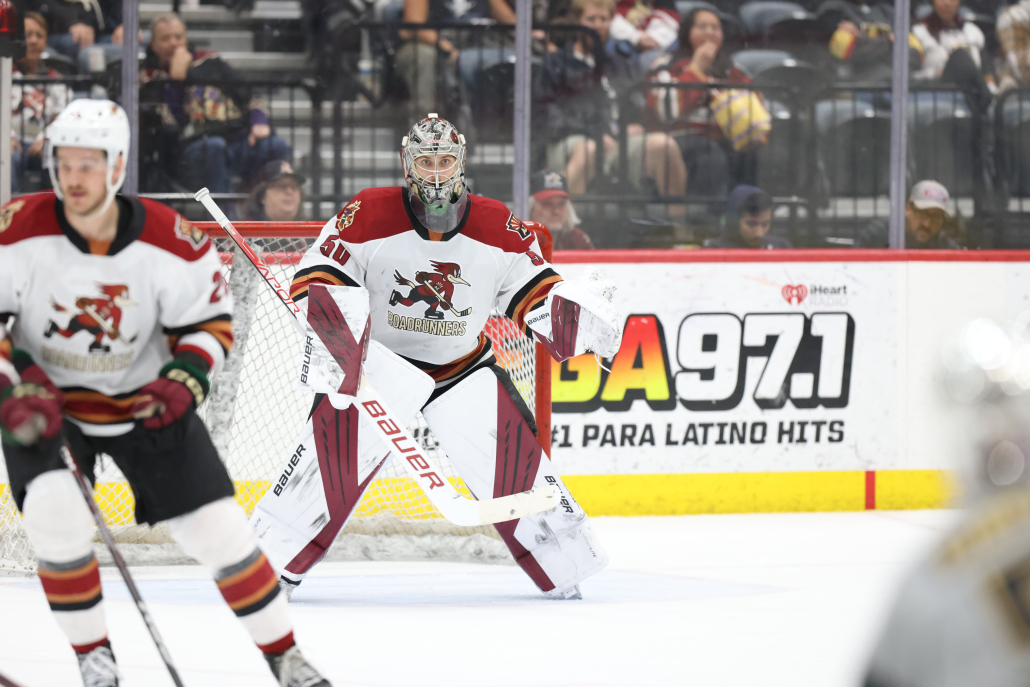 Q: Numbers don't always tell the full story, especially for goalies. What tips can you give the untrained eye for what to look for in their performance?
A: There's no magic recipe for it, you look at where the goals are scored on the ice. Ivan's stopping the vast majority of the pucks that he's supposed to stop. One thing since I got to Tucson at the beginning of last year, he's always had that ability to make some incredible saves in high-danger areas. That's something that will catch the eye of an average fan. Being a young goalie, consistency is the key thing. Along with those high-danger saves, a goalie has to be able to stop those grade B saves and not let those leak through either. Ivan has done a really good job of that this year, and everything from his glove to his footwork has made incremental improvements throughout the year. That's all Charlie.
Q: Tell us more about your job and what you do on a day-to-day basis.
A: I wear a few different hats every day, a lot of people see the "Hockey Operations" title and think it's a pretty vague thing. I think that's pretty accurate in that it's an all-encompassing thing. Any time the team has any transactional business going on, or there's any kind of movement with a player that involves travel, it means I'm working. That comes down to things like managing our roster with the league, or something as simple as booking flights and hotels. There's also the video element which I would not consider myself an expert in, but it's something I've learned how to do. It's basically breaking down game film for the coaching staff to have during the game. You're constantly in motion, but it can be very rewarding.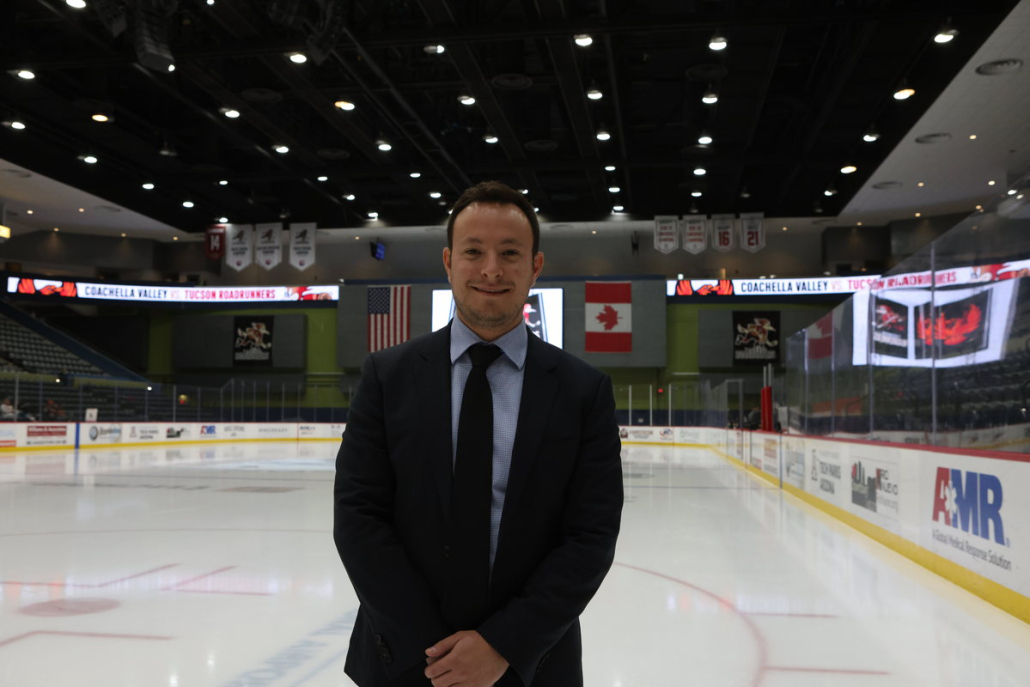 Q: Can you believe that there's only two more home stands on the season after this weekend? How fast has the season gone by for you?
A: It's funny, every league is different in terms of how you feel throughout the year. After the Christmas break here, everything goes by pretty quickly. Certain things for my job make it go by quicker than others, February is always a crazy month with the Gem Show in Tucson and a lot of travel for us.
Q: You're so busy during our games and during the season, when was the last time you sat and enjoyed a live hockey game without those responsibilities?
A: I was able to watch games during development camp and training camp, and sometimes I'll go watch an American Hockey League game if we're in a city where two other teams are playing. I think the last time I did that was San Diego and Coachella Valley when we were last there (December 16). I try to stay sharp and watch as much as I can.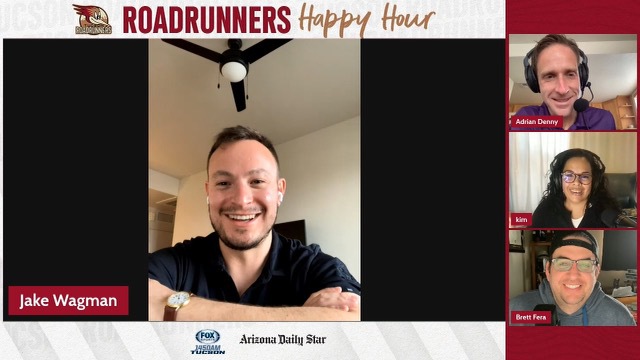 Q: Have you been up to Mullett Arena yet?
A: I've been there, but haven't seen a Coyotes game. It's a great rink, and that entire area is just fantastic. It'd be so much fun to go to a game there and have the full fan experience. Mullett seems to have its own unique charm, and what a place to play college hockey for ASU. It's an unbelievable opportunity for fans in the NHL to go watch a game in that intimate environment.
Q: What are your thoughts on the team through 54 games, and what are you looking forward to the rest of the way?
A: [I love] the personalities this year. We obviously have a chunk of guys back from last year, but everyone we've added is a good human being. Some of the guys are really funny and great to interact with. At the end of the day, you have to have good people in order to succeed in this business, and I like the character of our team. As far as the hockey side, Adam Cracknell, J.S. Dea, Laurent Dauphin (recalled by the Coyotes on Tuesday), those guys that we brought in have been leading the way offensively. And obviously Mike Carcone is having a career year, we're going to lean on those guys down the stretch here. I think we're in a good position here.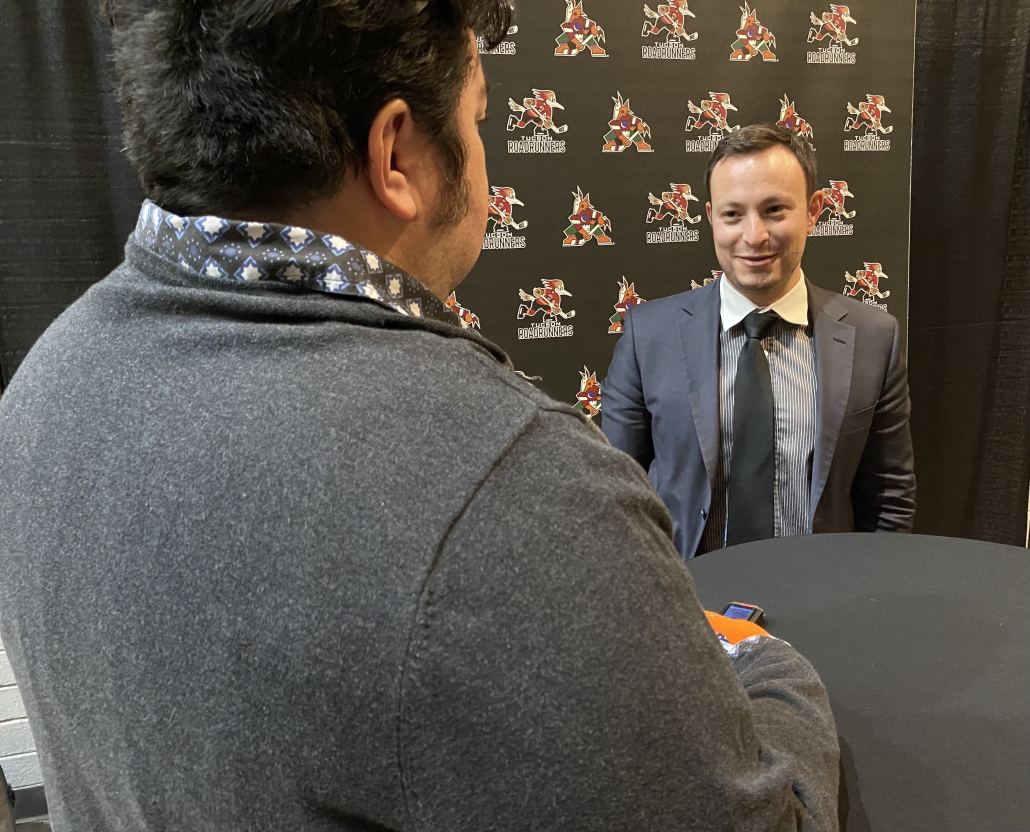 //www.tucsonroadrunners.com/wp-content/uploads/2023/03/thumb.jpg
400
495
Jimmy Peebles
/wp-content/uploads/2019/06/web-header-logo.png
Jimmy Peebles
2023-03-02 09:34:37
2023-03-02 09:34:39
1-on-1 With Jake Wagman