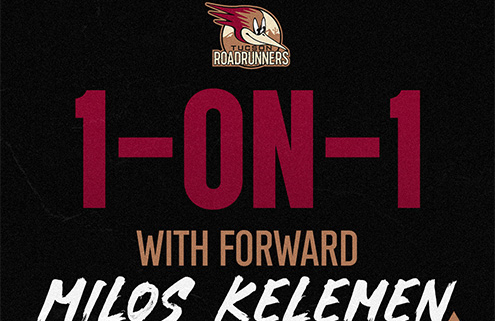 Tucson Roadrunners forward Milos Kelemen joined Roadrunners Happy Hour on Tuesday, February 21 during Tucson's practice week before heading to Chicago this weekend to take on the Wolves Saturday and Sunday. Join Adrian Denny, Brett Fera, and Kim Cota-Robles every Tuesday at 5 p.m. on FOX Sports 1450AM and the iHeartRadio app. A podcast version of the full episode can be found on the iHeartRadio App or by listening below
Listen to "Our Man Milos" on Spreaker.
Q: Milos, you had a nice goal in the second period on Sunday. Defenseman Vlad Kolyachonok fired it in and you redirected it home.
A: That was a good play by [Kolyachonok]. [Ben McCartney] and I were in front of the net, and it was a big goal to make it a 2-2 game.
Q: After the sweep against Henderson this weekend it's now been six-straight wins at the Tucson Arena for us. You guys really like playing in front of the home crowd.
A: For sure, we like playing at home. Now we have to take that on the road to Chicago for the next two games like we did in [Ontario].
Q: This is a big Tucson team in terms of the size of the players. You guys play physical, and it seems like that opens up the opportunity for deflections like your goal on Sunday.
A: I think that's our structure. We want to play hard and finish hits. I think we have a good combination in terms of height and weight, and we play games the right way.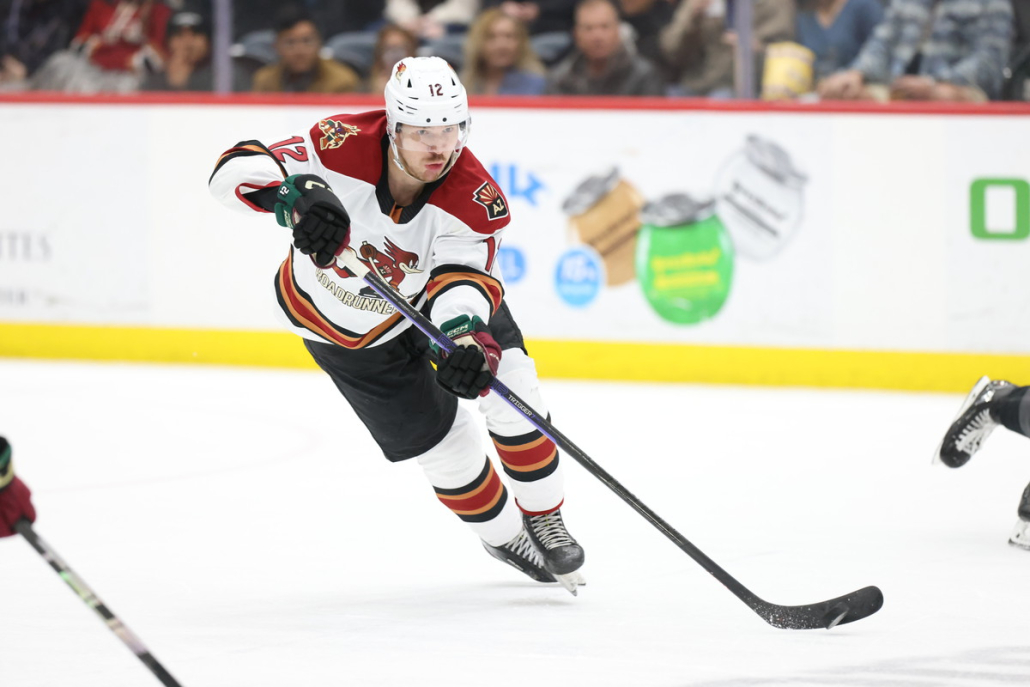 Q: Had you ever been to the United States before joining the Roadrunners? What were your expectations coming to hockey in the desert?
A: I had heard only good things about Phoenix and Tucson. It's good weather, good people, and we have a great coaching staff and a great team. I had been to the United States once before with the Slovakian National Team for the World Junior Championship in Buffalo [in 2018]. Now I have my fiancé and my dog here with me, and we like it. We live downtown by the Arena, and it's really nice.
Q: You won a bronze medal with Slovakia at the 2022 Winter Olympics. What was it like to represent your country, and where is the medal now?
A: That was the first Olympic medal in men's hockey for our country. When we came back from Beijing, it was so crazy. The Capital city was full of fans, I will remember that moment for my whole life. It was a little different with covid, so we just stayed in the Olympic Village and practiced and played games. The medal is back home with my family.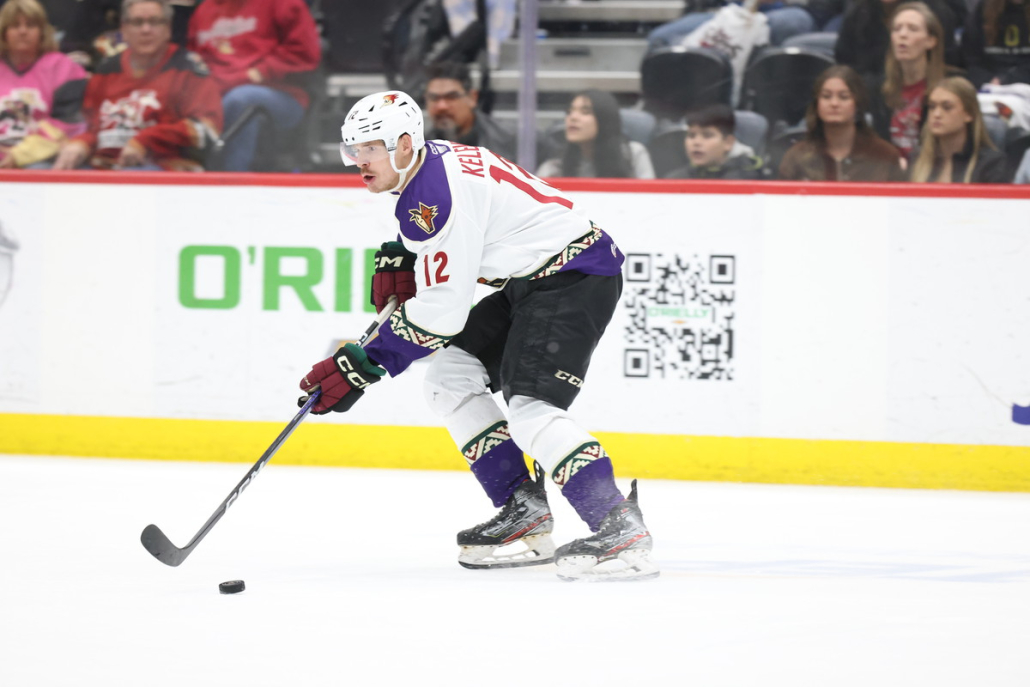 Q: Has your family had a chance to come watch you play?
A: My family was here for two weeks in January. They actually went home four days before I was called up for my NHL debut with the Coyotes, so a little unlucky for them. They went on the road to see some of the good cities we visit besides Tucson. They also went to the Grand Canyon and traveled a lot during that time.
Q: You mentioned you made your NHL debut with the Arizona Coyotes on January 24. Tell us about that experience.
A: That solo lap and first shot in warm-ups was an amazing feeling for me. I will never forget that moment and the game too. We lost, but I felt good about my play and I hope to be back again. It was my dream to play in the NHL, but by the end of the game I started thinking about playing there all season and for many years.
Q: How did you find out you were going up to the Coyotes?
A: We had a practice here in Tucson and [Head Coach Steve Potvin] came up to me on the ice and said "this week will be yours." I didn't know what he meant by that, but then he said that he wanted to talk to me after practice. After that he told me that I was called up and congratulated me, and I was like "wow, amazing."
//www.tucsonroadrunners.com/wp-content/uploads/2023/02/THUMB-1.jpg
400
495
Jimmy Peebles
/wp-content/uploads/2019/06/web-header-logo.png
Jimmy Peebles
2023-02-23 10:07:59
2023-02-23 10:13:37
1-on-1 With Milos Kelemen