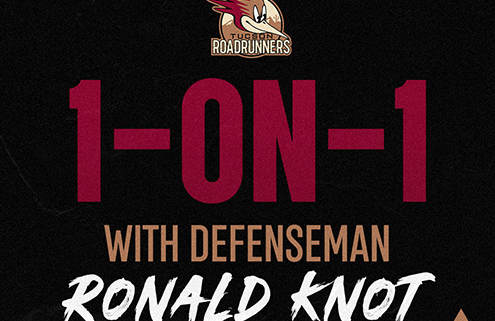 Tucson Roadrunners defenseman Ronald Knot stopped by Roadrunners Happy Hour from San Diego on Tuesday, March 28, before Tucson's 6-5 overtime victory over the Gulls at the Pechanga Arena the following night. Join Adrian Denny, Brett Fera, and Kim Cota-Robles every Tuesday at 5 p.m. on FOX Sports 1450AM and the iHeartRadio app. A podcast version of the full episode can be found on the iHeartRadio App or by listening below.
Listen to "Making Room for More" on Spreaker.
Q: Ronald, thanks for joining us on Happy Hour. We've been so glad to have you with the organization this year, has Arizona been what you expected?
A: I was just happy to move to North America to play hockey, but I love the weather here. I don't like being cold, which might sound weird since I'm a hockey player. But I love living here in Arizona with the warm weather. I was so excited for the opportunity, I had never been to North America before and it was always my dream to play hockey here.
Q: What was the biggest adjustment for you playing in North America for the first time?
A: The game is faster, the rink size is smaller, and the game is more physical.
I've played almost my entire life in Europe, so it was a big culture shock. America is also so big and the travel is long, I was really surprised at that. I already knew the language though, so I've been able to survive here.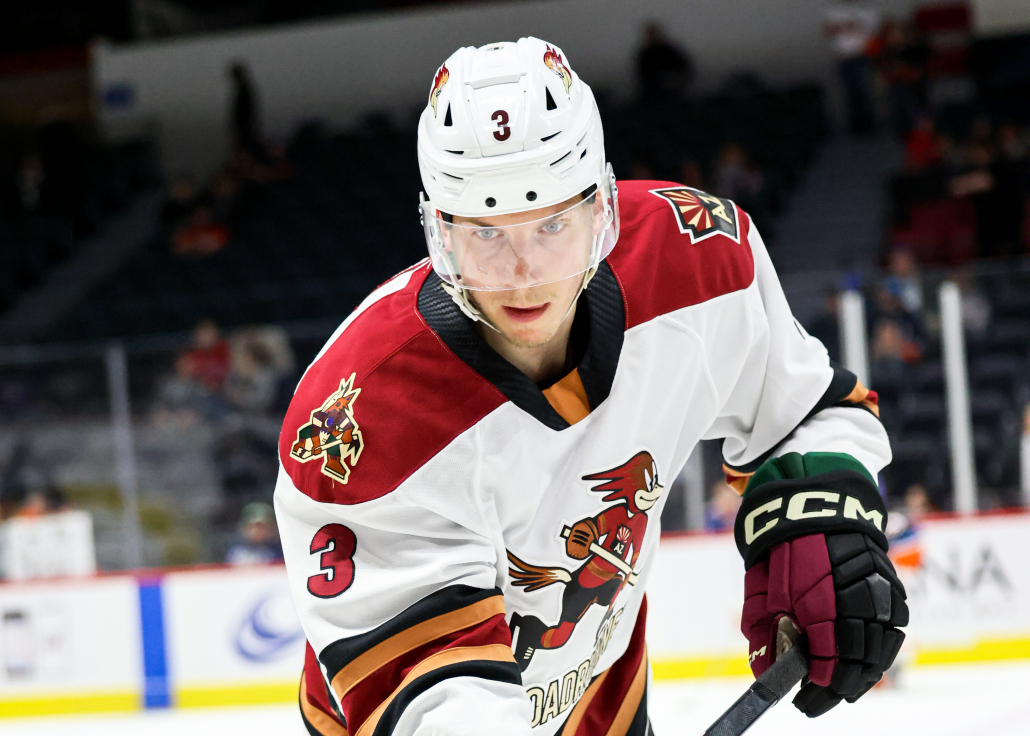 Q: What is it like as a defenseman adjusting to the different rink size compared to a forward?
A: It's really different, and it takes some time to adjust compared to [forwards]. Those guys like Jan Jenik or Matias Maccelli have been playing in North America for a couple of years now, too. The angles are so different, as soon as the forwards cross the blue line, you're in danger. They can score a goal from nearly every corner of the zone, and that's a big difference. If you're standing right on the boards in Europe and you try to shoot, it's just funny. You'd be happy to just hit the net. There are different angles [here] and it can be unpredictable sometimes.
Q: How much of Arizona and North America have you already been able to experience?
A: I came here a little earlier than when most guys arrive around the beginning of August with my wife and my daughter. Before the season even started, we tried to travel and see as much as we could. We went to the Grand Canyon, we went to Las Vegas, we went to Flagstaff. It was worth it, it was nice to see all of that.
Q: We call you "Big Ron" based on your style of play. Is that okay with you?
A: That's good, I like it. I don't mind at all.
Q: If you had to be on a reality TV show, what show would it be?
A: I like the reality shows where you show off some skill, not one that's about popularity. Fear Factor might be interesting, but I'd probably say Survivor.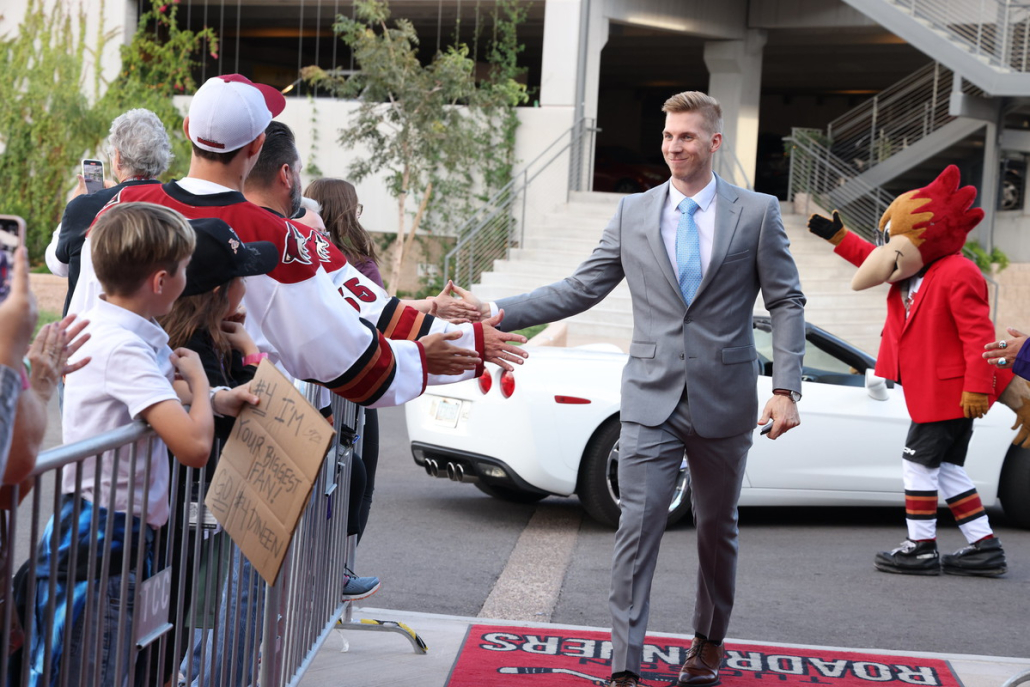 //www.tucsonroadrunners.com/wp-content/uploads/2023/03/Untitled-1-2.jpg
400
495
Jimmy Peebles
/wp-content/uploads/2019/06/web-header-logo.png
Jimmy Peebles
2023-03-30 17:40:33
2023-03-30 17:40:34
1-on-1 With Ronald Knot