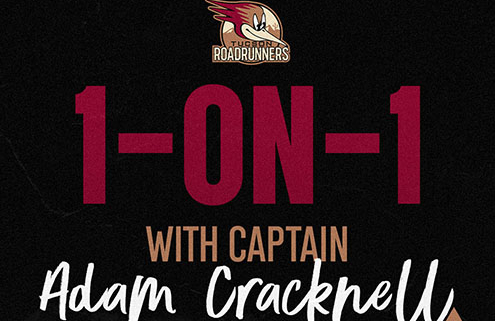 Tucson Roadrunners Captain Adam Cracknell appeared on Roadrunners Happy Hour on Tuesday, April 18, ahead of the start of the Calder Cup Playoffs. Join Adrian Denny, Brett Fera, and Kim Cota-Robles every Tuesday at 5 p.m. on FOX Sports 1450AM and the iHeartRadio app. A podcast version of the full episode can be found on the iHeartRadio App or by listening below.
Listen to "Playoff Talk with The Captain" on Spreaker.

Q: Adam, I think we can be really proud of our regular season. You guys came to work for all 72 games, and everybody did their job to get us to the playoffs.
A: Every season is about getting to the playoffs, but you also want to develop players no matter where they are in their career. Whether it's getting up to the NHL or the AHL, I think our culture and our organization has done that over the year and established that you come to [Tucson] to work. It doesn't matter your skill set, it's about hard work and playing for each other. That was the mentality we had all year, and our goal was to make it to the playoffs. Now that we're here, I think we learned a lot about ourselves and about our team that prepared us to play a really good team in Coachella Valley.
Q: When this Roadrunners team is at their best, they can take on any team in this league. Going into the Playoffs, we have guys back from injuries and from the Coyotes like Jan Jenik and Ben McCartney. What do they bring to this roster?
A: They bring so much, not only to the dressing room but out on the ice. They're hard to play against and they bring a certain degree of work ethic and tenacity every night. It's great timing to get those guys back, you've seen what Jan does defensively and offensively, and Ben brings the same.
Q: What's the key to keeping a consistent structure when getting those guys back into the lineup?
A: It doesn't matter who we're playing with, I think our structure is built for every line and we all want to play identical. We all compliment each other in certain ways, and guys get together as a line and talk about how they'll play together within the structure. I've played with Mike Carcone, I've played with Boko Imama, I've played with J.S. Dea, we all kind of move around, and I think that's a strength of our team. Anybody can play with anybody, and that makes us a stronger team and brings us more depth.
Q: We've seen the Roadrunners have some really good stretches this season, and you've already beaten Coachella Valley and top-seeded Calgary this year. How do you feel going into this First Round against the Firebirds?
A: We're a dangerous team, and we know what we're capable of. We don't feel like the underdogs, we know what we can do when we play our best hockey. Throughout the season we weren't consistent enough to be at the top of the standings, but that was part of our process. We all have to play together, no one is going to carry this team by ourselves. When we play together and play structured and play disciplined, we can be a dangerous team to play against.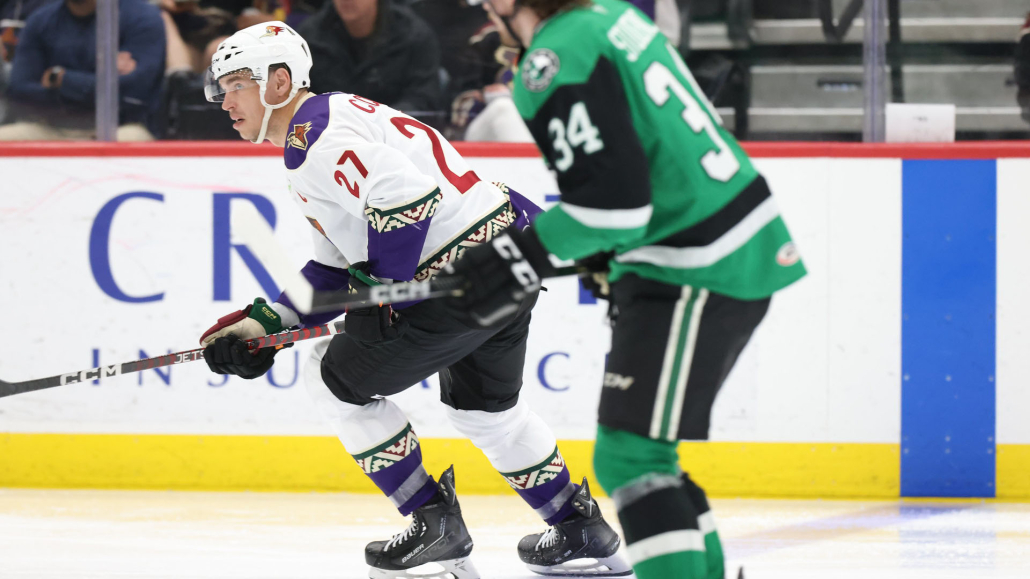 Q: You've been with some really successful AHL teams in the past few seasons. What's been the recent keys to success for your Calder Cup Playoff teams?
A: I wish I had the secrets, but I think it's more about enjoying the moment. It's playoff hockey and we know what playoff hockey is all about. The level jumps quite a bit, the physicality too, plays get dissected a lot more. You want to limit your mistakes, but play with the passion and excitement that playoff hockey brings. The biggest thing is the team sticking together. There's going to be pressure, but you have to bend and not break. You never know who the hero is going to be, and I think we have the depth to really help us out. We're all in this together, and the team that comes together the most is going to be successful.
Q: What are your favorite moments from our regular season?
A: When guys get called up and have success. Whether it's to the NHL or from the ECHL. Also, Michael Lombardi scoring his first goal and Micah Miller getting his first point [on Saturday], that's awesome stuff and I love seeing that. I always try to help out guys, it means I have to up my game as well. They challenge me to be a better player and a good person. I've been fortunate to have good leaders in my life, and I'm just trying to repay what I've had. All season has been a highlight, we've gone through a lot together. We got here [to the playoffs], and I couldn't be more proud of these guys.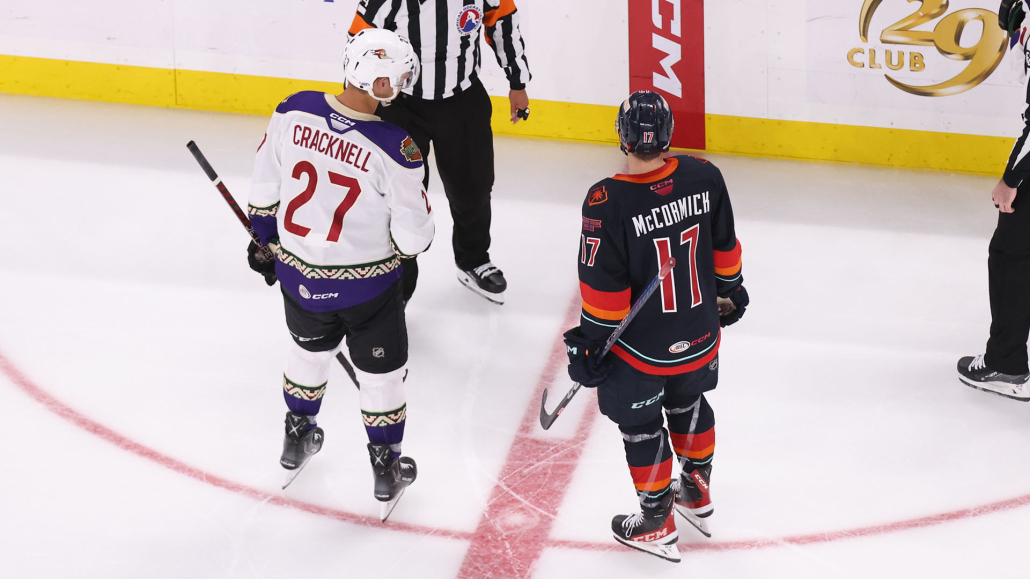 Game Two of the First Round series between the Roadrunners and Firebirds is Friday, April 21 at 7:00 p.m. MST. Coachella Valley leads the series 1-0 after a 5-1 win in Game One on Wednesday. All three games are taking place at the Acrisure Arena in Palm Desert, California. Every Tucson Playoff game will be broadcast live on AHLtv, as well as on the radio on FOX Sports 1450AM and the iHeartRadio app. The game will also be shown at the Roadrunners FREE Playoff Watch Party at Main Event on South Landing Way, along with food and drink specials, discounted play cards, prize raffles and more available for fans in attendance
//www.tucsonroadrunners.com/wp-content/uploads/2023/04/1on1-4.20-495.jpg
400
495
Jimmy Peebles
/wp-content/uploads/2019/06/web-header-logo.png
Jimmy Peebles
2023-04-20 11:34:57
2023-04-20 11:34:58
Playoff 1-On-1 With Adam Cracknell