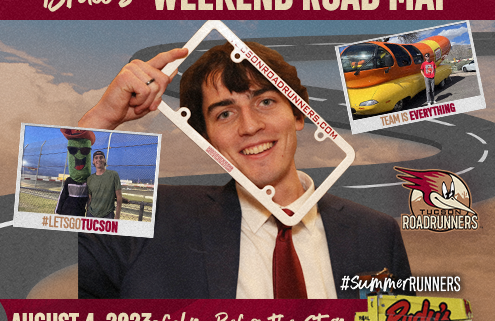 This week has been a slower one as we gear up for some big events coming to Tucson very soon. That just means we had more time to talk to a Roadrunners fan favorite, work on our all new Immaculate Grid, eat some good Tucson food, and sit back and watch the unpredictable weather that we have been having.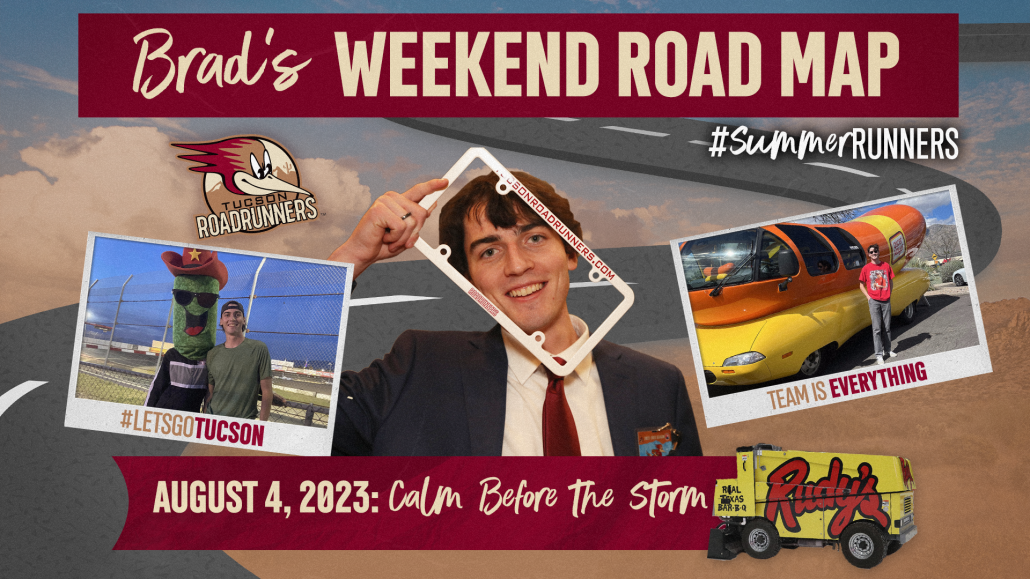 Immaculate Griddy
The Arizona Coyotes made an appearance on this week's Immaculate Grid, which has been a popular game for us here at Roadrunners Headquarters this summer (and it can be found at immaculategrid.com). The challenge was to name a player who took the ice for the Arizona Coyotes, as well as the Florida Panthers or New Jersey Devils. A handful of former and current Roadrunners could have been used to fill in the blanks, including: J.S. Dea, Frederik Gauthier, Nick Merkley, Dakota Mermis or Blake Speers for Coyotes-Devils, as well as Eric Selleck, Anthony Duclair or Jason Demers for Coyotes-Panthers. Dea made his Coyotes debut this season on February 6, and he also appeared in 20 games for the New Jersey Devils during the 2018-19 campaign. Below is our very first "Dusty's Squares" that puts a Roadrunners spin on the popular Immaculate Grid. Can you name a 2022-23 forward from Ontario, Canada? We can think of a few…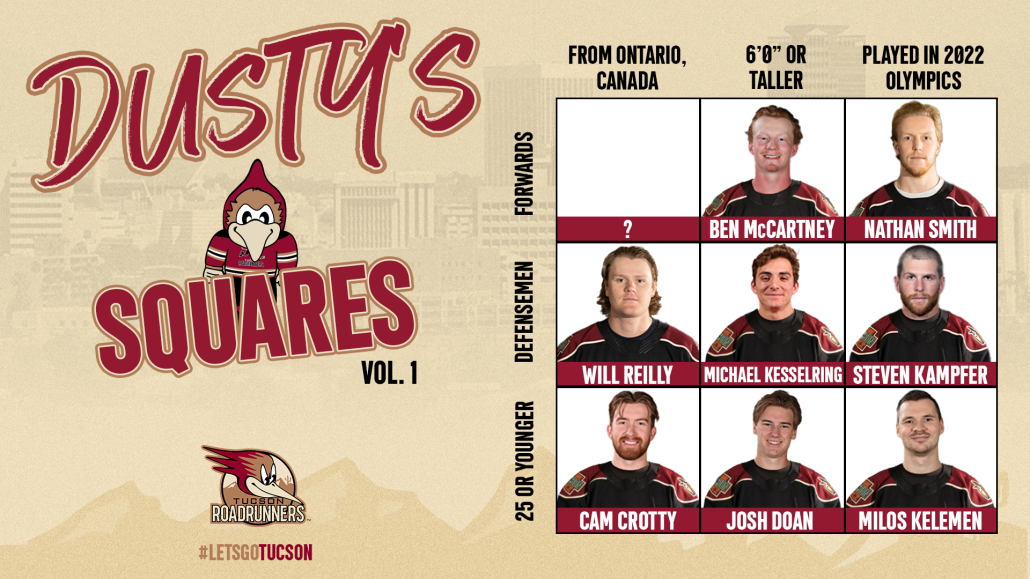 Preseason Pressure
The Arizona Coyotes Preseason Game in Tucson is coming up very quickly. On Saturday, October 7 at 3:00 p.m., the Coyotes will take on the Anaheim Ducks once again at the Tucson Arena in a rematch of last year's exhibition match in the Old Pueblo. Last year, the Coyotes fell to the Ducks by a score of 3-2 with Liam O'Brian and Christian Fischer lighting the lamp for Arizona. Mike Carcone made the NHL officiating crew, which included the iconic Wes McCauley go to work in the second period when he fought Anaheim's Max Jones. Oh and by the way, tickets for the game went on sale this week too and can be purchased HERE.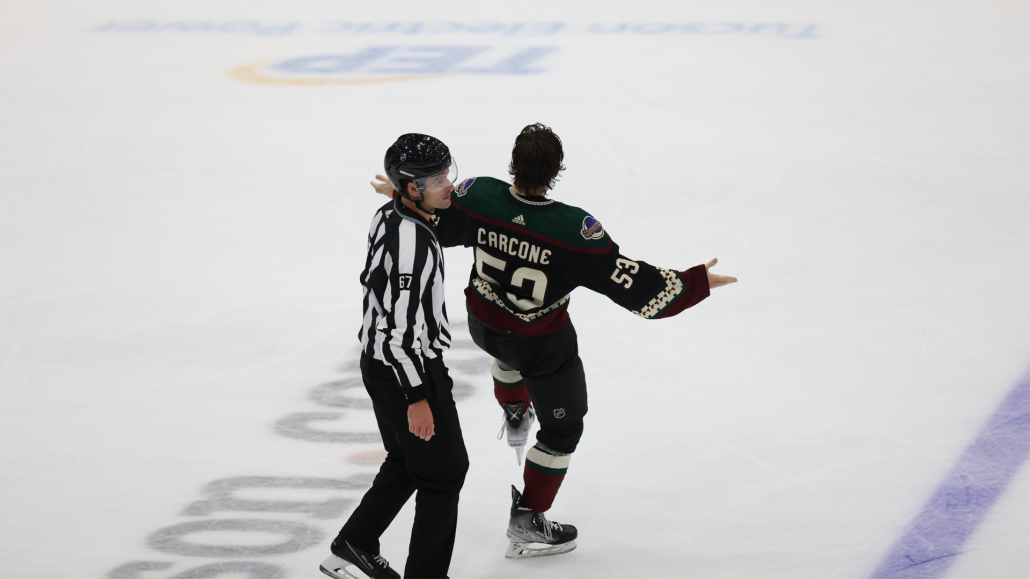 Incredible Time With Ivan
This week was an exciting one for the Insider Podcast, as fan favorite goaltender Ivan Prosvetov joined Adrian and Jimmy all the way from Moscow, Russia. Ivan was the longest tenured member of the Roadrunners at the end of the 2022-23 season, and he covered a variety of topics during his time on the show. You can listen to the full episode below, or read the best from Ivan's interview at TucsonRoadrunners.com/ThisWeek.
Listen to "Ivan Prosvetov's Incredible Travels" on Spreaker.
RRTV Guide
Jimmy stepped in for Adrian this week on RRTV Weekly, and he talked about the upcoming Coyotes preseason game at the Tucson Arena, along with their latest Insider Podcast guest and how to be social with the Roadrunners (side note: do you still call it Twitter, or are you fully on the X bandwagon? Ivan suggested we should get Elon Musk as our next Podcast guest, so we might just have to ask him about that…)
Sandy Sandwiches For Lunch
Lunch today was paid for by a friend that I recently helped move in. I had a nice Chronic from Cheba Hut. It comes with roast beef, bbq sauce, and lots and lots of veggies.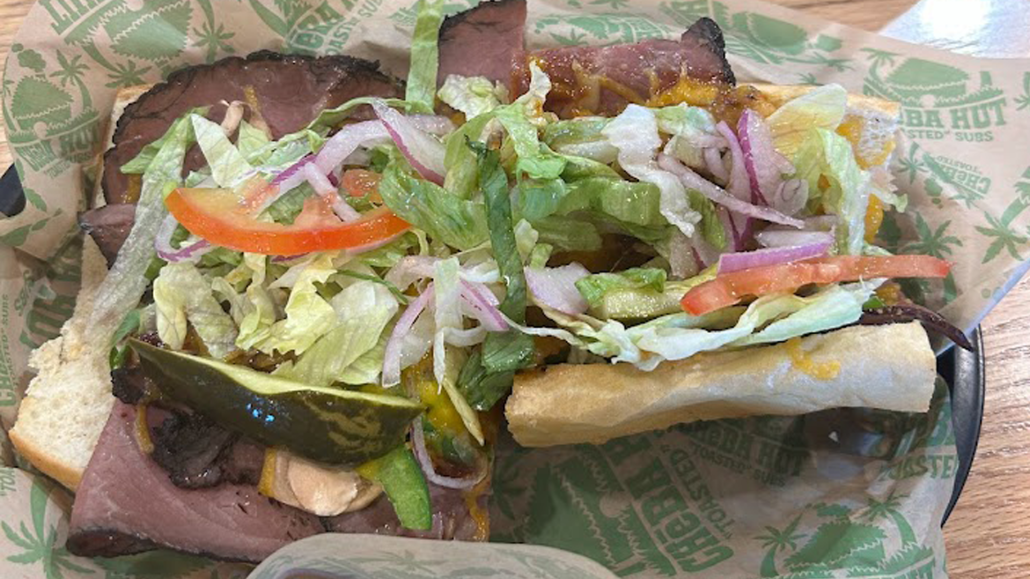 I hope you enjoyed this edition of Brad's Weekend Roadmap, and the first Weekend Road Map of August. If you have and comments or concerns you can let me know by emailing Brad.Koerner@TucsonRoadrunners.com. Between the heat and the incoming monsoons, stay safe out there, and we'll talk to you next week!
//www.tucsonroadrunners.com/wp-content/uploads/2023/08/8-4-bradweekendroadmap_495x400.png
400
495
Brad Koerner
/wp-content/uploads/2019/06/web-header-logo.png
Brad Koerner
2023-08-04 08:05:00
2023-08-30 11:47:08
Brad's Weekend Roadmap: Calm Before The Storm