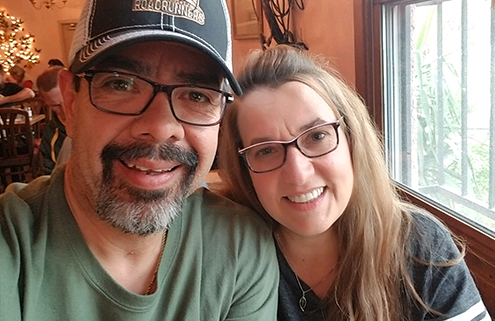 During Hispanic Heritage Month, "Voice of the Roadrunners" Adrian Denny will be speaking with some integral members of our community and sharing the conversations for you to enjoy and learn their stories. Roadrunners Season Ticket Member Marc Aguilar, who attends every game with his wife Robyn after dinner at El Minuto across the street are today's feature.
The Aguilar's inspired this week's Hispanic Heritage Month Roadrunners Special at El Minuto. CLICK HERE to learn more about it. The Aguilar's special runs through Sunday, September 27.
So Marc, I hear that you and your wife Robyn have a Game Night Routine just like a player?
Every game night we go to El Minuto. We got season tickets the Roadrunners second year and we made it a point to stop there before every game. It doesn't matter if there's three home games in a row, four home games in a row, that's what we do and we don't want to break that because we're superstitious and when your team is winning….
So what came first the Roadrunners or El Minuto?
I've been going there for almost twenty-seven years, I think our second or third date was there and that became our go-to spot for my wife Robyn and I. They accommodate us so wonderfully, and they make us feel so welcome, like we're family. A lot of times they're open after games so we'll stop and pick something up for dessert on the way home like some flan. The games, sometimes we have a Sunday or Monday afternoon game and we stop there for lunch, it never fails. We have to eat at El Minuto, we don't eat anywhere else on a game night.
This week, as you know, we've had a Roadrunners Special at El Minuto to leadoff Hispanic Heritage Month that you inspired?
Well it was my actually my wife Robyn who started it. 90-percent of the time I get the tacos because it just reminds me of home so much and my Mom's cooking. El Minuto is the closest of all of the restaurants that I've tried that makes tacos like my mom did growing up. My wife, she dabbles here and there and they asked if we'd ever tried their Shredded Beef and Potato Tacos, and it's not on the menu. I gave it a try, they were amazing tacos. My wife absolutely loves them, she calls them "her special tacos."
How often do you go during the offseason?
As a matter of fact on Tuesday, when the promo came out we went there. We try to make it our Friday night during the offseason and Fridays during the Gem Show when the team is on the road. We like to go local when we go out, you can go to a chain restaurant anywhere.
What's it like before a game?
You know when there's a hockey game, the place starts getting a little bit busier than normal and there's plenty of hockey sweaters and when we see Roadrunners fans in there, we give each other a little nod, like the food is good, but we have a big hockey game coming up. You see the regulars in there and see some new fans. Even if they don't have any gear on, you hear them talking about the game.
Where else is a game night tradition tacos and hockey?!?
I was born and raised in Tucson, there were no professional teams in Tucson, so I adopted Los Angeles teams, but I am a diehard Roadrunners fan and my wife is Roadrunners and she loves the Coyotes, this is a Tucson team. These guys belong to us. To eat at a local restaurant, and see other Roadrunners fans and new fans and to enjoy the local cuisine, the Hispanic Cuisine, how it's cooked in this area and then to go to an amazing hockey game, it's a lot of fun.
It's fun for us to share our town with players on their way to the NHL isn't it?
We like the team to do well and want the players to do well, but know when they do well, they move on and you're happy for the players when they do that. We're so happy when we watch the Coyotes games and see Conor Garland and you're so happy that this was one of his steps and Tucson was one of his homes that helped him get to where he is now.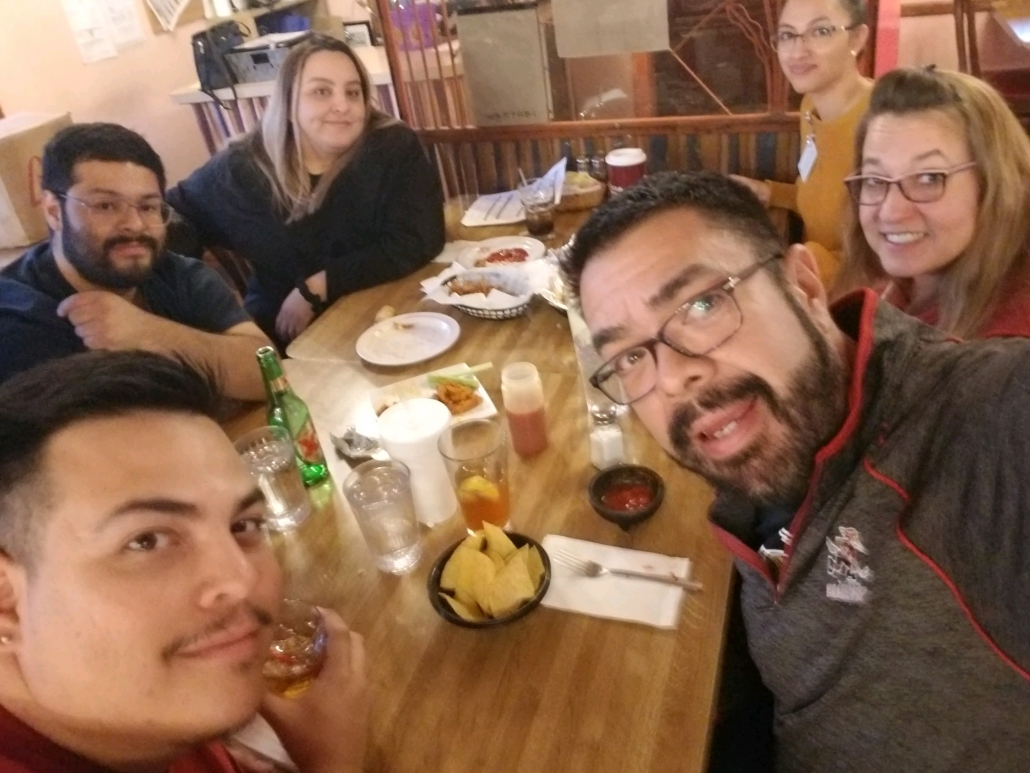 //www.tucsonroadrunners.com/wp-content/uploads/2020/09/495_400-MA.png
400
495
Adrian Denny
/wp-content/uploads/2019/06/web-header-logo.png
Adrian Denny
2020-09-24 19:08:48
2020-09-24 19:15:06
Our Family: Good Tacos, Then Good Hockey