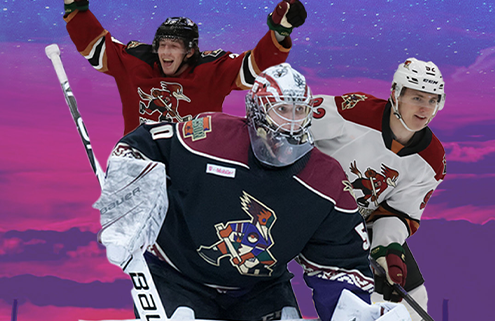 TUCSON, ARIZONA – The Tucson Roadrunners, AHL affiliate of the Arizona Coyotes have announced their home game jersey schedule for the 2023-2024 season.

Along with their traditional Red and White sweaters, the Roadrunners will return the Black Kachina Jersey presented by O'Rielly Chevrolet, which debuted in 2019, and for the fourth year of El Lazo de Tucson presented by the City of Tucson, the Roadrunners will model their desert red and mirage cream jerseys in their Southern Arizona identity in the second-straight year of those threads.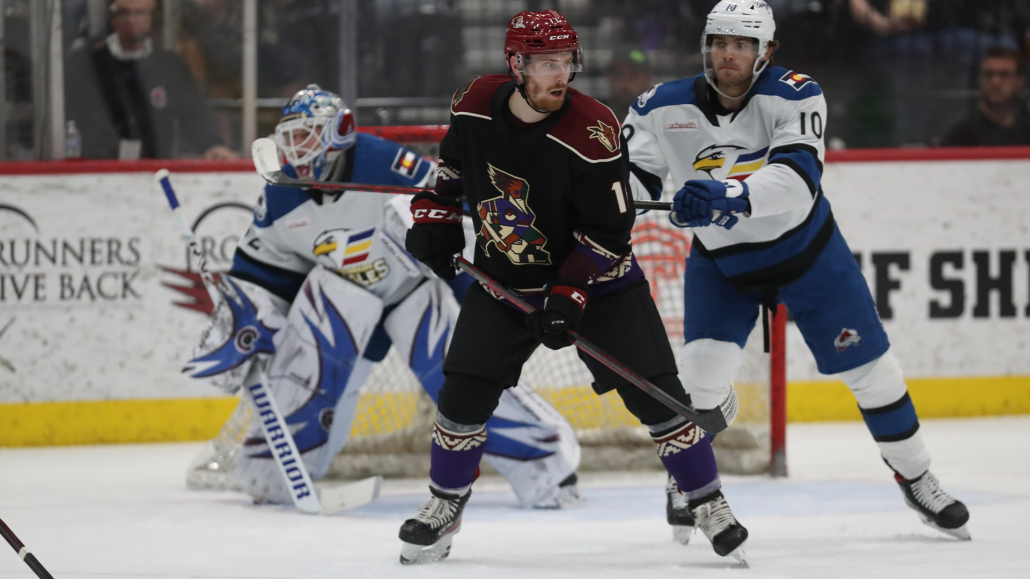 Tucson will wear specialty game jerseys on Saturday, November 4 for Military Appreciation Night and Phoenix Roadrunners throwback jerseys to celebrate the 50th anniversary of Roadrunners hockey in Arizona and the entrance of the Phoenix Roadrunners to the professional sports scene as a WHA member for the 1973-1974 season. Postgame live jersey auctions will be held after both of those games to benefit Roadrunners Community Efforts.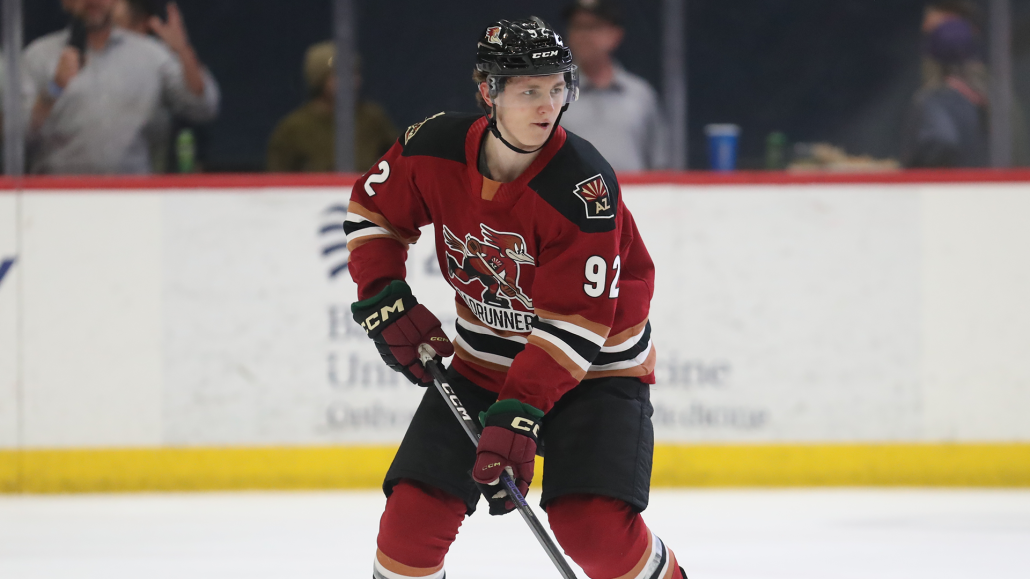 The Roadrunners will also wear specialty warmup jerseys prior to three games on the upcoming slate including for: Teddy Bear Toss Night on Saturday, December 16; Beach Night with Tucson International Airport on Saturday, January 20 and St Patrick's Day for Sunday, March 17. The warmup jerseys and other themed items will be auctioned off on the DASH app.
All specialty game and warmup jerseys will be unveiled closer to the game dates.
Kachina Saturdays presented by O'Rielly Chevrolet: Saturday, November 18; Saturday, December 2; Saturday, January 20; Saturday, January 27; Saturday, February 17; Saturday, March 16; Saturday, March 30; Saturday, April 13.
El Lazo de Tucson presented by the City of Tucson: Saturday, October 28; Friday, January 18; Friday, April 19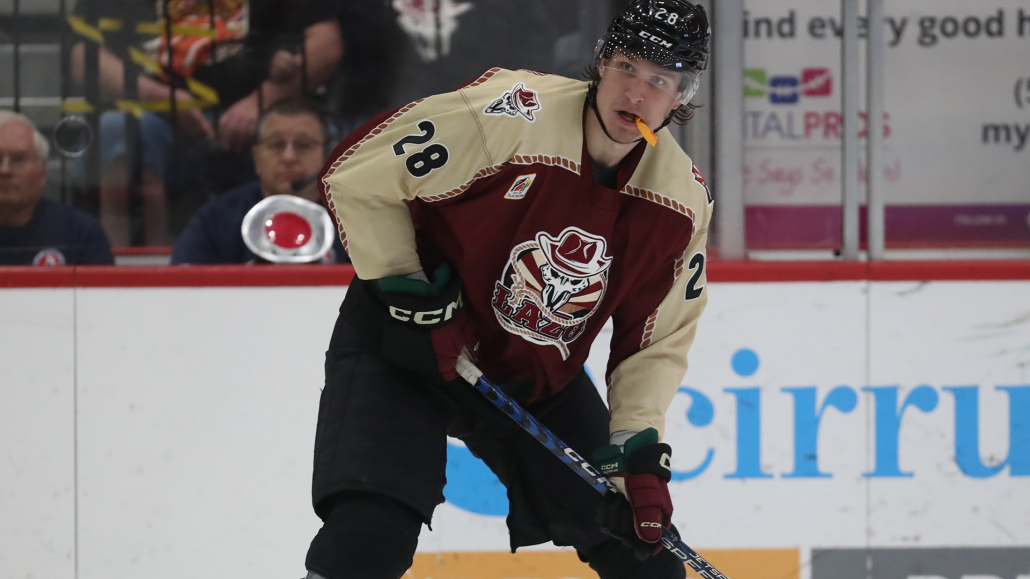 COMPLETE SCHEDULE
OCTOBER:
Saturday, October 21 (WHITE) vs. COACHELLA VALLEY (7:00 p.m.)
Tuesday, October 24 (WHITE) vs. SAN DIEGO (10:30 a.m.)
Friday, October 27 (RED) vs. BAKERSFIELD (7:00 p.m.)
Saturday, October 28 (EL LAZO) vs. BAKERSFIELD (7:00 p.m.)
NOVEMBER:
Friday, November 3 (RED) vs. CHICAGO (7:00 p.m.)
Saturday, November 4 (MILITARY) vs. CHICAGO (7:00 p.m.)
Friday, November 17 (RED) vs. COACHELLA VALLEY (7:00 p.m.)
Saturday, November 18 (KACHINA) vs. COACHELLA VALLEY (7:00 p.m.)
DECEMBER:
Friday, December 1 (RED) vs. SAN JOSE (7:00 p.m.)
Saturday, December 2 (KACHINA) vs. SAN JOSE (7:00 p.m.)
Friday, December 15 (WHITE) vs.ABBOTSFORD (7:00 p.m.)
Saturday, December 16 (WHITE) vs. ABBOTSFORD (7:00 p.m.)
Friday, December 29 (WHITE) vs. COACHELLA VALLEY (7:00 p.m.)
Saturday, December 30 (WHITE) vs. SAN DIEGO (7:00 p.m.)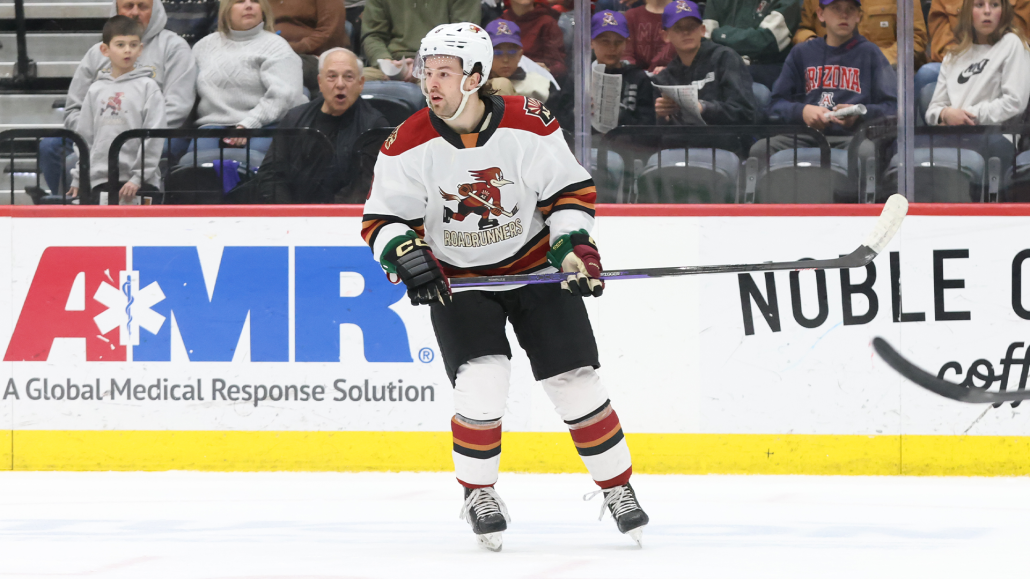 JANUARY:
Monday, January 15 (WHITE) vs. IOWA (6:00 p.m.)
Wednesday, January 17 (WHITE) vs. IOWA (6:30 p.m.)
Friday, January 19 (EL LAZO) vs. HENDERSON (7:00 p.m.)
Saturday, January 20 (KACHINA) vs. HENDERSON (7:00 p.m.)
Friday, January 26 (RED) vs. ONTARIO (7:00 p.m.)
Saturday, January 27 (KACHINA) vs. ONTARIO (7:00 p.m.)
FEBRUARY:
Friday, February 16 (RED) vs. ONTARIO (7:00 p.m.)
Saturday, February 17 (KACHINA) vs. ONTARIO (7:00 p.m.)
Friday, February 23 (RED) vs. BAKERSFIELD (7:00 p.m.)
Saturday, February 24 (THROWBACK) vs. BAKERSFIELD (7:00 p.m.)
MARCH:
Tuesday, March 5 (RED) vs. CALGARY (6:30 p.m.)
Wednesday, March 6 (RED) vs. CALGARY (6:30 p.m.)
Tuesday, March 12 (RED) vs. HENDERSON (6:30 p.m.)
Wednesday, March 13 (RED) vs. HENDERSON (6:30 p.m.)
Saturday, March 16 (KACHINA) vs. TEXAS (7:00 p.m.)
Sunday, March 17 (RED) vs. TEXAS (4:00 p.m.)
Friday, March 29 (RED) vs. SAN DIEGO (7:00 p.m.)
Saturday, March 30 (KACHINA) vs. SAN DIEGO (7:00 p.m.)
APRIL:
Friday, April 12 (RED) vs. COLORADO (7:00 p.m.)
Saturday, April 13 (KACHINA) vs. COLORADO (7:00 p.m.)
Friday, April 19 (EL LAZO) vs. SAN JOSE (7:00 p.m.)
Saturday, April 20 (RED) vs. SAN JOSE (7:00 p.m.)
//www.tucsonroadrunners.com/wp-content/uploads/2023/09/400x495jerseyschedule.png
400
495
Tucson Roadrunners
/wp-content/uploads/2019/06/web-header-logo.png
Tucson Roadrunners
2023-09-12 10:53:15
2023-09-12 10:53:17
Roadrunners Reveal Home Game Jersey Schedule