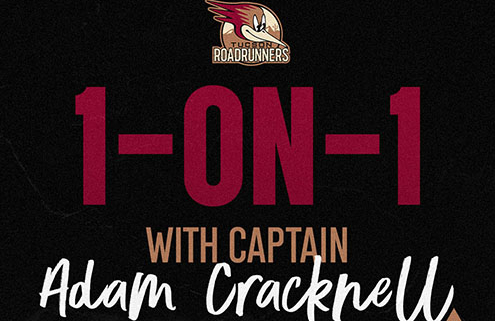 Tucson Roadrunners Captain Adam Cracknell stopped by Roadrunners Happy Hour for a quick pregame interview before Tucson's series opener against the Milwaukee Admirals on Tuesday, January 10. Join Adrian Denny, Brett Fera, and Kim Cota-Robles every Tuesday at 5 p.m. on FOX Sports 1450AM and the iHeartRadio app. A podcast version of the full episode can be found on the iHeartRadio App or by listening below.
Listen to "Happy Hour Before Puck Drop Against Milwaukee" on Spreaker.

Q: Adam, the last time we talked to you, you had only been in town for a couple of days. Now that it's been a few months, how have you and your family adjusted to living in Tucson?
A: It's been great here. We purchased a house and have done the real life stuff. We've really gotten to know Tucson now that we've been here for a while. People have been very friendly, even people that don't know who we are, and it's a really welcoming town all-around. It's been very fun to be here, and it's always enjoyable driving to the rink when it's sunny out.
Q: Have any of your three daughters shown any interest in hockey?
A: They enjoy skating, but they haven't really picked up on [hockey] too much. They really enjoy coming out on the ice after the games, and that's a lot of fun for me. When they can come to games on the weekends, it's always a lot of fun for me.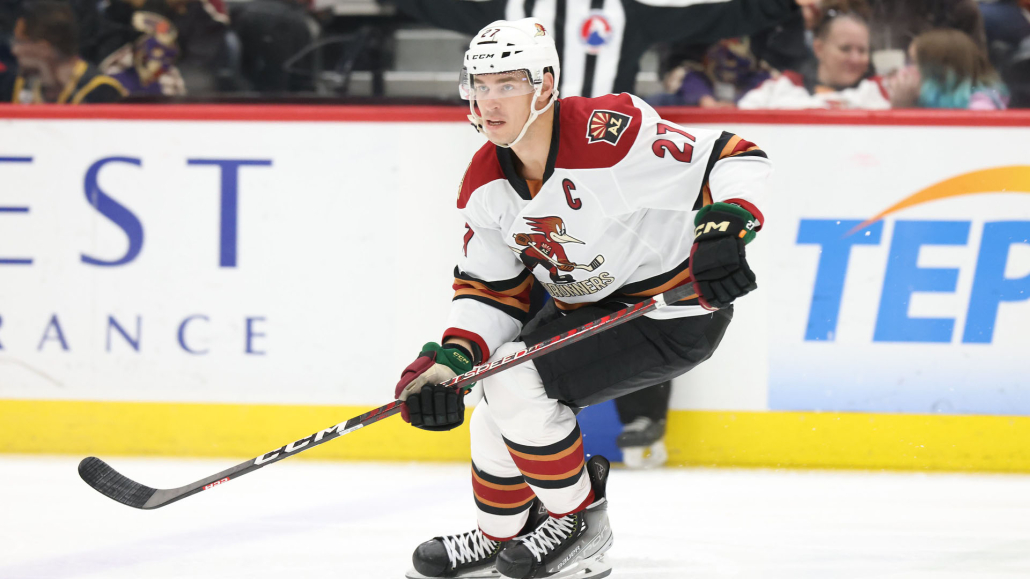 Q: It has a to be a lot of fun for them to go out on the ice after watching you play for us on it.
A: Oh yeah. Playing in the snow, they like the Zamboni, all that stuff. They enjoy skating, but I think they just like being with me and seeing what the rink looks like from up close.
Q: We're now into 2023 and nearing the second half of the season, where does the team go from here?
A: We all have to self-evaluate and find out where our game is. We have to be honest with each other and with ourselves, and use that as motivation. Teams go through skids, that's part of of the learning process. It's a development league, but we still want to win and bring those habits into our locker room. We always enjoy playing in front of our home crowd, so we have to use that as motivation and bring our best efforts individually and as a group.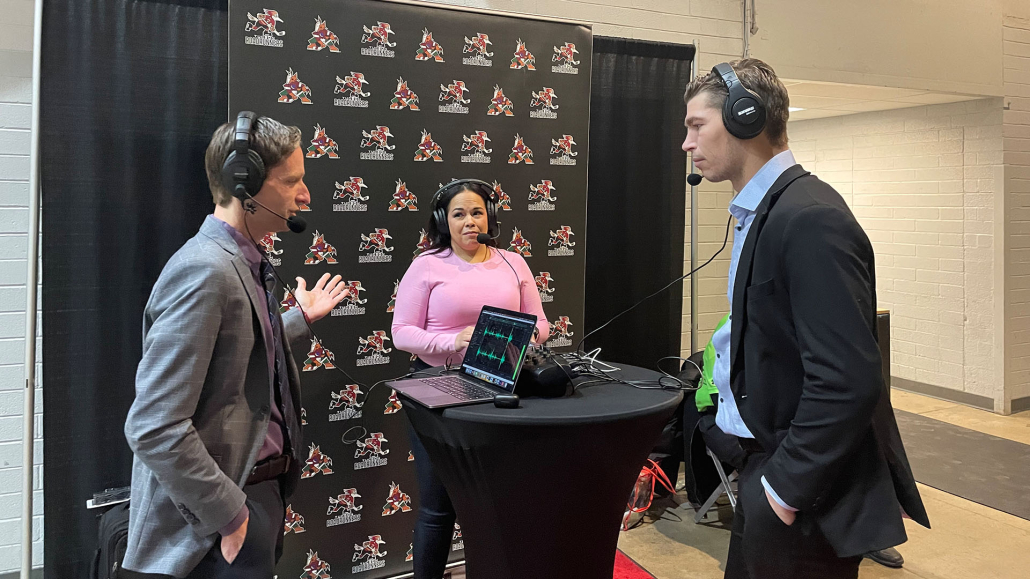 Q: Do these 6:30 p.m. School Night Face-Offs work for the family so they can come out?
A: Not tonight, they have gymnastics. I was told to score ten goals though, so we'll see what happens. (Cracknell finished Tuesday's series opener with a goal and an assist, and followed that up with a three-point performance the following night with two goals and an assist).
Q: How does it feel to be back out there in the lineup?
A: It's good. You always want to contribute, but you also want to contribute to wins. It's nice to be back in the mix with the guys, but right now we're just looking at wins. It doesn't matter who scores individually, we just need to get it done.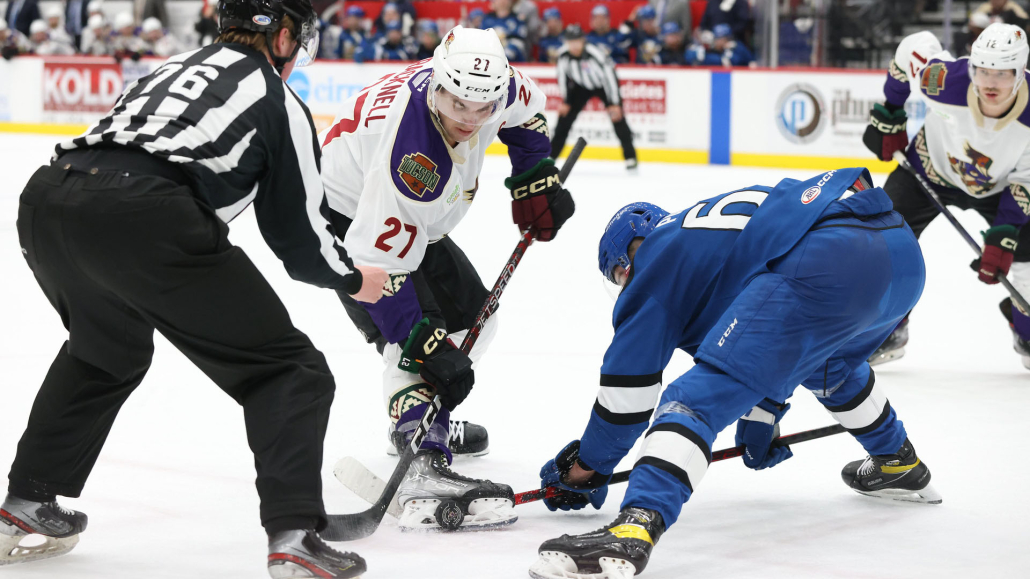 (Photo Credits: Kate Dibildox/Chris Hook)
//www.tucsonroadrunners.com/wp-content/uploads/2023/01/1.12-1on1-495.jpg
400
495
Jimmy Peebles
/wp-content/uploads/2019/06/web-header-logo.png
Jimmy Peebles
2023-01-12 16:24:07
2023-01-12 16:24:09
1-On-1 With Adam Cracknell