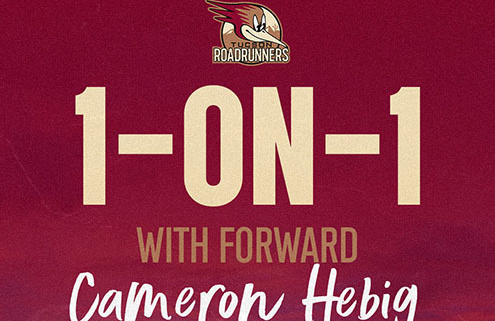 This week on the Tucson Roadrunners Insider Podcast, "Voice of the Roadrunners" Adrian Denny and TucsonRoadrunners.com's Jimmy Peebles were joined by forward Cameron Hebig ahead of his fourth season in Tucson after signing a one-year contract with the Roadrunners. The full episode, including Cameron giving his favorite source for hockey news, can be found on the iHeartRadio App or by listening below.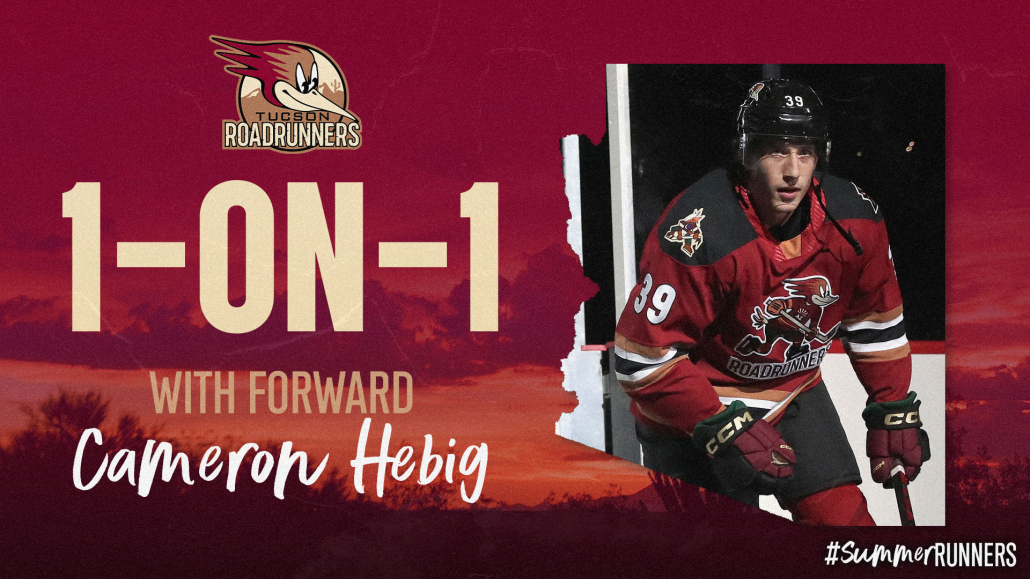 Listen to "Cameron Hebig Hops On The Podcast" on Spreaker.
Q: Thanks for stopping by Cam, it was great to get the official word that you were coming back to the Roadrunners for another season.
A: I'm really excited to be back with Tucson for another year, and I'm thankful for the opportunity. I've really enjoyed my time there, and it's been a lot of fun. I'm looking forward to this year and seeing what we can do.
Q: You joined us for the 2020-21 season, and Tucson has ended up being your hockey home ever since.
A: Time flies, it seems like yesterday that I rolled into (Tucson) kind of unknown and went on a PTO (Professional Tryout Contract). I tried to show up every day and earn a spot, and now I'm going into year four. I've really enjoyed my time there, and Tucson is a great city to play in. I've learned so much from the coaching staff, and I've tried to make the most of that. That's the mentality that I've had.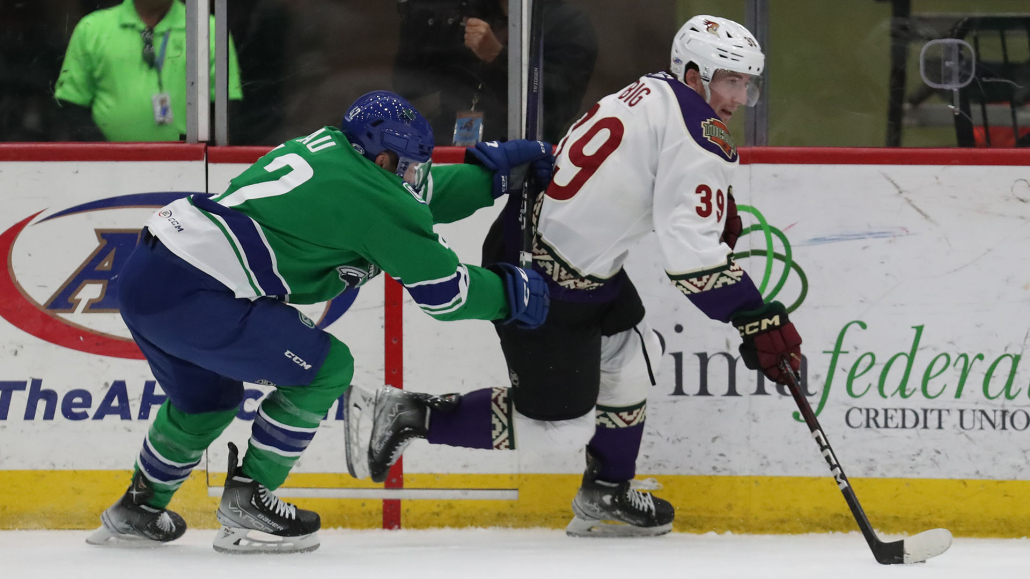 Q: You're a part of a core group that we've had since the 2020-21 campaign (Mike Carcone, Cam Crotty, Victor Soderstrom, Ryan McGregor, Ben McCartney), and we've seen all of you grow and develop together as the team has improved each year as well.
A: Having those other guys around and building relationships with them… it's great to be able to lean on each other. There's been plenty of good, and also things that we can learn from. I think we're all excited for a fresh start here, and it's been laid out what we have to do (this season). I'm excited to see what we can do.
Q: You've been a consistent contributor to the Roadrunners since arriving in the desert, how do you stay ready to take the ice on a nightly basis? A: For me, I just try not to take anything for granted. If you get the chance to be in the lineup, you have to make the most of that. There's a lot of things happening in the AHL, so you always have to be ready and prepared. I think that's a big thing for me, and I try to keep my body ready and be as fresh as I can. When it's time for me to go, I leave it all out there. That's my mentality and playing hockey for a living is a great opportunity. I try to bring it every day.
Q: I think that mentality starts with being the first one at the rink every day, which has been you since day one.
A: I don't know about (every day) *laughs* but I try to get in early and get my workouts in. There are some other early guys, but I'm usually up there for one of the first in the morning. Living by the rink helps, since it's just a short walk over for me.
Q: You've seen the consistency in our team's style of play as well as the players that have been brought into the organization on two-way contracts, I think it's safe to say that we're going to be tough to play against this season.
A: For sure, playing against those guys from the past (the new additions to the Coyotes organization), those are competitors that are hard to play against. They're on two-way deals, but any of them in Tucson would be great additions and it'd be a great opportunity to play with them.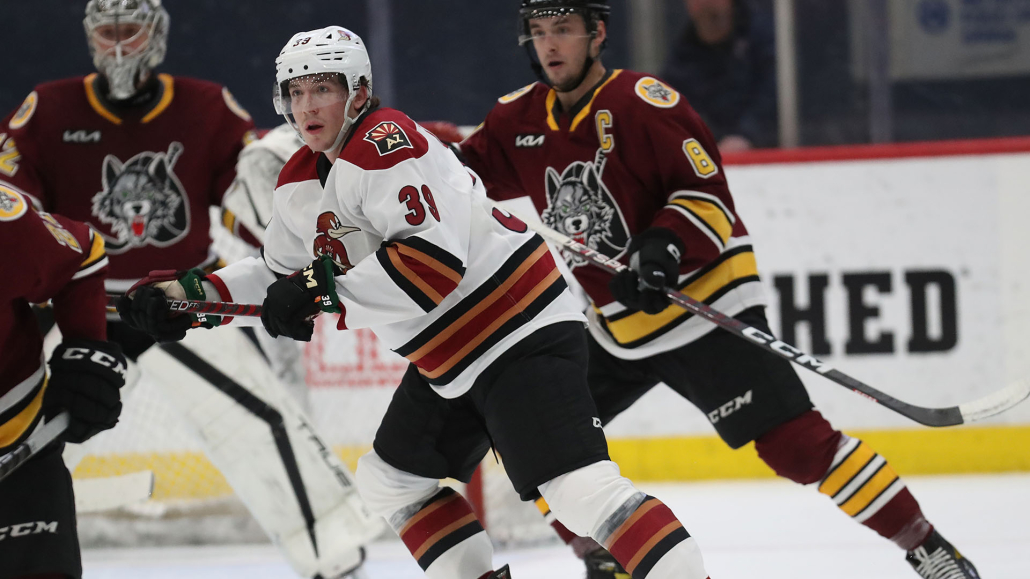 Q: What has your summer been like up in Saskatchewan?
A: It's nice to be home and see some family, my brother and his wife actually just had a baby girl in the spring. It's been great to spend some time with her, and I've been working a little bit at my uncle's farm as well. Mix in some skating and training, and some time fishing at the lake too, it's been a good summer.
Q: What has the work on the farm looked like?
A: My uncle has a cattle farm, so we were fencing, getting the cattle out to pasture, and processing all of that. It's a tough job, working with cattle, but it's fun and I enjoy getting out there and helping out.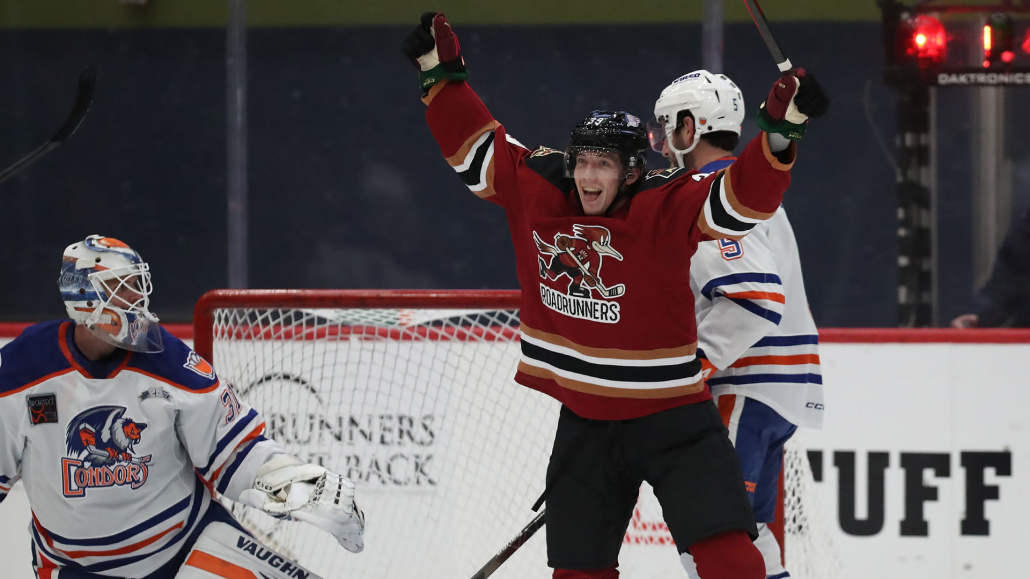 //www.tucsonroadrunners.com/wp-content/uploads/2023/08/8.8_1-on-1_495.jpg
400
495
Cole Schoepke
/wp-content/uploads/2019/06/web-header-logo.png
Cole Schoepke
2023-08-09 13:45:24
2023-08-30 15:31:14
1-On-1 With Cameron Hebig