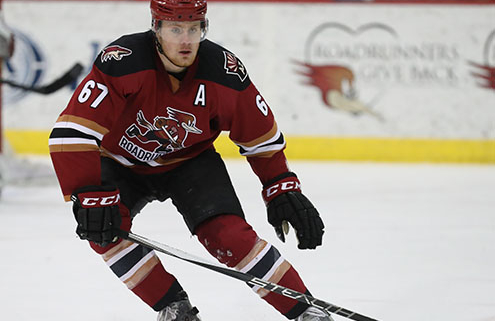 "Voice of the Roadrunners" Adrian Denny took the trip up to Scottsdale for Arizona Coyotes Media Day ahead of training camp and Sunday's preseason game at the Tucson Arena. The full interview can be in the latest episode of the Tucson Roadrunners Insider Podcast, a special edition weekend preview. The podcast can be found on the iHeartRadio app or by listening below.
Listen to "Catching Up: Before Coyotes Take Tucson" on Spreaker.
Q: We have a big weekend coming up, the Coyotes are heading to Tucson for a preseason game against the Anaheim Ducks. Are you excited to be back in the Old Pueblo?
Mike Carcone: It's exciting, getting to play an NHL game in Tucson where it all started for me in the organization is pretty cool. I'm looking forward to being back in Tucson and being out there with the guys.
JJ Moser: I think it's fun, I had a very good time down in Tucson. I loved the arena and it'll be fun to be back. There are a lot of good restaurants, and the Mexican culture is a fun part of the city.
Cam Crotty: For sure, we saw [Tucson] come up on the preseason schedule and it was pretty neat. I'm not sure who's going to get to play in it, but it would be cool to don the Coyotes jersey in Tucson and give that experience to the fans. It's an exciting time and it's good to be back. I've been back (in Arizona) for most of the summer, but this is the fun part.
Q: We've had a really close group down in Tucson the last two seasons, and the Arizona Coyotes have the same. Do you think being in Arizona with all the off-ice activities you can do (hiking, golfing, etc.) helps with that in the locker room?
Mike Carcone: Absolutely, it's not minus 40 degrees Celsius outside and you get to do a lot of things together. We get to travel to a lot of cool places and spend quality time together, it definitely helps. [Coyotes Head Coach André Tourigny] and the staff up here preach brotherhood, and that goes right down to Tucson.
Cam Crotty: It was great. I've been back in Arizona for most of the summer. There were a ton of guys here, and everybody's so great to hang around or play golf with, whatever it might be. We've been getting some great training in here together. Being here in the summer together forces guys to get better, and it pushes guys to get out of their comfort zone. For me, it was a great summer.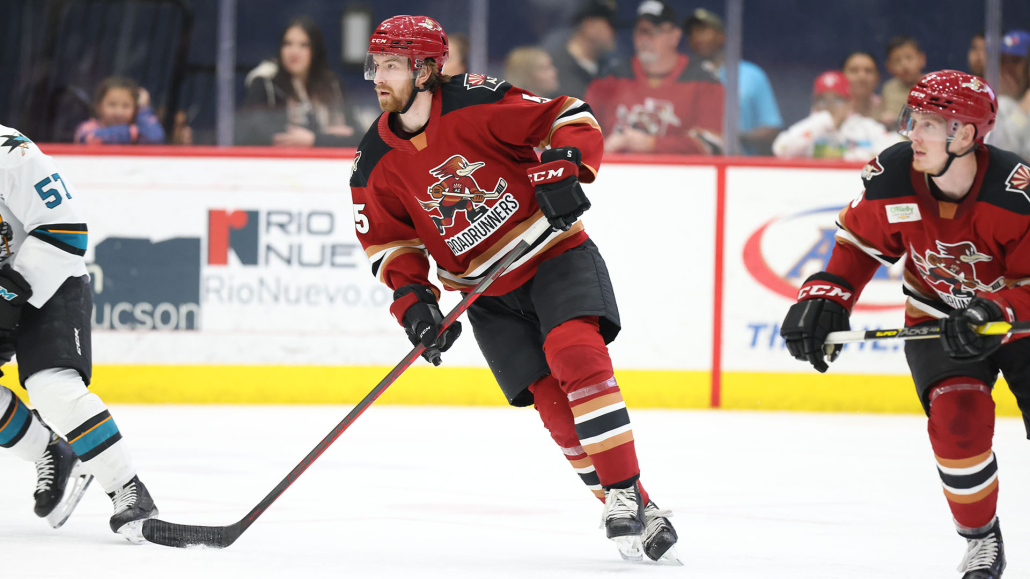 Q: We had 16 players from the Roadrunners get called up to the NHL last season and have success. With how close we are geographically, you can skate in Tucson in the morning, then get called up and be in the Coyotes lineup that night. I think that close proximity has helped our guys and our development be successful.
Mike Carcone: I think it's pretty cool. I've been in organizations where it's been a bit of a stretch, and the fanbase is spread out. I think it's great that the state of Arizona gets both teams pretty close together. If you want to make the trip (from Tucson) it's only an hour and a half. It's pretty awesome.
Lawson Crouse: I think that speaks to the staff down there (in Tucson). They do such a great job to teach you and guide you in the right direction. I've known [Roadrunners Coaches Steve Potvin and John Slaney] for my entire career here in Arizona. I'm obviously very happy for those guys that grind through it and learn and continue to grow as players, before coming up to the Coyotes and showing their game.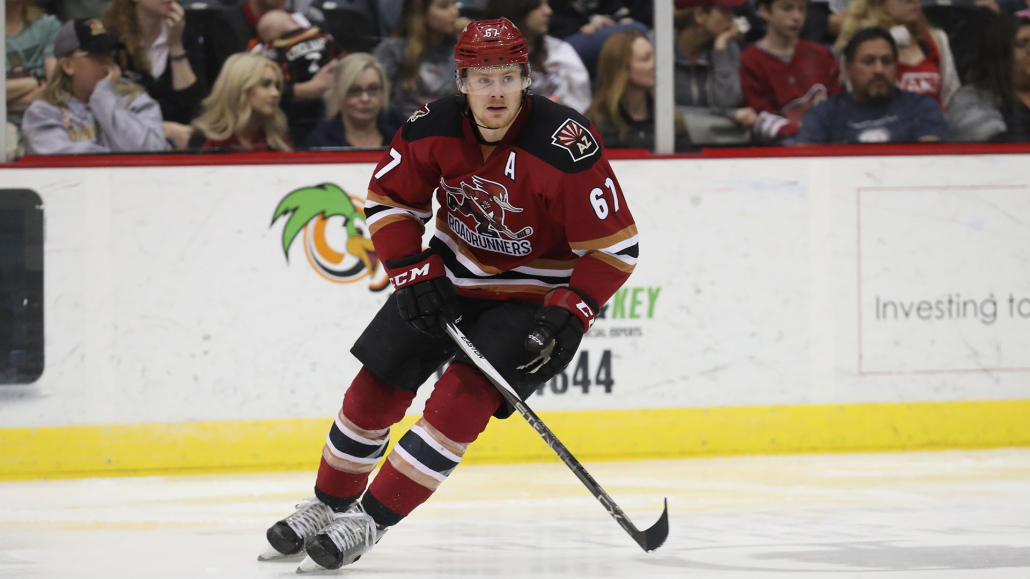 Q: It's not often you get to go back and play in a building from earlier in your hockey career, but Sunday is a chance to do just that
JJ Moser: It would be awesome to go back to Tucson, see the rink again, and remember the good times. We had so many guys get called up (last season), It was funny seeing guys that were down in Tucson with me all of a sudden come up to the Coyotes.
Lawson Crouse: I had a lot of fun in Tucson and learned so much playing there. We had such a great team filled with a bunch of great people. If I'm playing in that game (Sunday), it's going to be exciting to get back and see the old rink.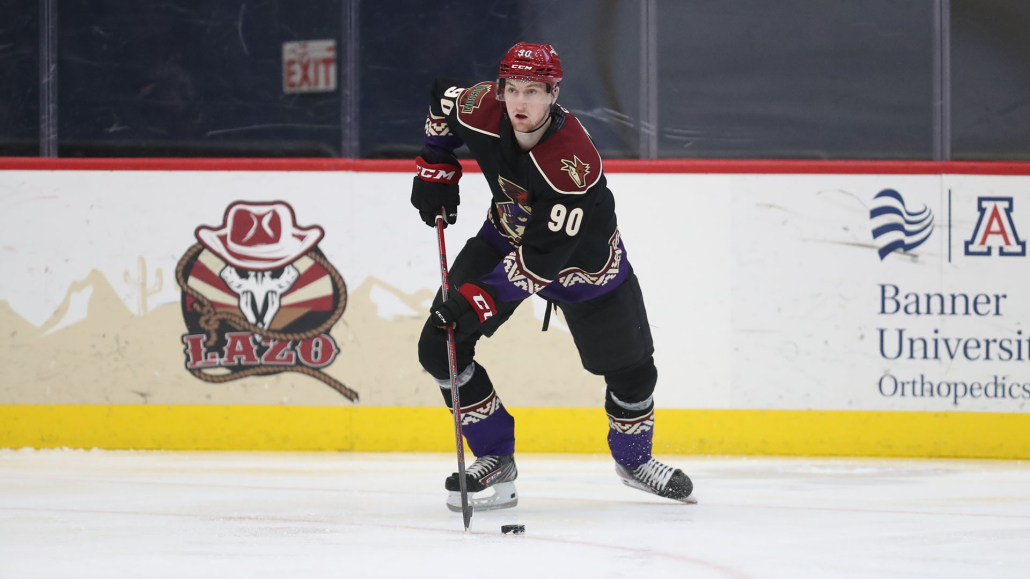 Q: If you knew someone that was going down to Tucson for the first time, where would you recommend they go?
Lawson Crouse: Gates Pass, I always liked to go for a drive out there. I'd drive out there and watch the sunset, it was quite nice.
Q: Mike, are Lennon and Eli ready to head down to Arizona for another hockey season?
Mike Carcone: Yeah, they're looking forward to it. They're getting eager, especially Lenny, he's getting older now and getting a mind of his own. All he does is play hockey and read hockey books, Eli's right there too, he's looking forward to getting back in the stands and cheering and hearing the music. It's going to be awesome this year.
//www.tucsonroadrunners.com/wp-content/uploads/2022/09/495-training-camp-1-on-1.jpg
400
495
Jimmy Peebles
/wp-content/uploads/2019/06/web-header-logo.png
Jimmy Peebles
2022-09-23 11:01:06
2022-09-23 11:20:44
1-On-1 With Coyotes Training Camp