1-On-1 With Goaltender Ivan Prosvetov

Tucson Roadrunners goaltender Ivan Prosvetov joined "The Voice of the Roadrunners" Adrian Denny and TucsonRoadrunners.com's Jimmy Peebles on last week's edition of the Roadrunners Insider Podcast. The full episode can be found on the iHeartRadio App or by listening below.
Listen to "June Opens With Ivan Prosvetov" on Spreaker.
Q: Congratulations on the new contract, you've been a great prospect in Tucson and in the Coyotes organization. It's gone fast too, already your fourth year coming up.
A: Thank you very much, I was really happy with it. We got it done really quickly too, so I really appreciate that. There isn't nervousness for me going into the summer, so that was great. I've loved my time here in Arizona, between both Tucson and Phoenix.
Q: How excited are you to be staying in the desert with this organization?
A: I think everybody knows where we're going. We have a lot of draft picks, I think in a couple years this organization is going to be really dangerous.
Q: What about Arizona makes it feel like a second home to you, coming from a completely different climate and city from the other side of the world?
A: It's been three years for me [with Tucson], but I was coming to camps before that. I can really call it my second home now. I know every street and almost every store. If I need to go somewhere, I don't have to Google it. I just know where to go already and that feels great. It's always a pleasure to be in Tucson and in Arizona.
Q: This was your third year with us in the desert and first full 68-game season, what did this year mean to you?
A: I was actually thinking about that, in my first season (2019-2020) we didn't finish the last ten games or so and didn't have the playoffs. Then last year was a short season. It was nice to have a full season this year, but I would say it always goes by quick. You look back, it's always so fast. The days are long, but the year flies by. I feel like we just played our first game, but the season's already over. It went by quick, but it was a good experience. I was a starting goalie the whole year and I got to play 45 games, I've never played that much at the pro level. I think I played 50 games in the OHL, but that's a little different. It was a great experience.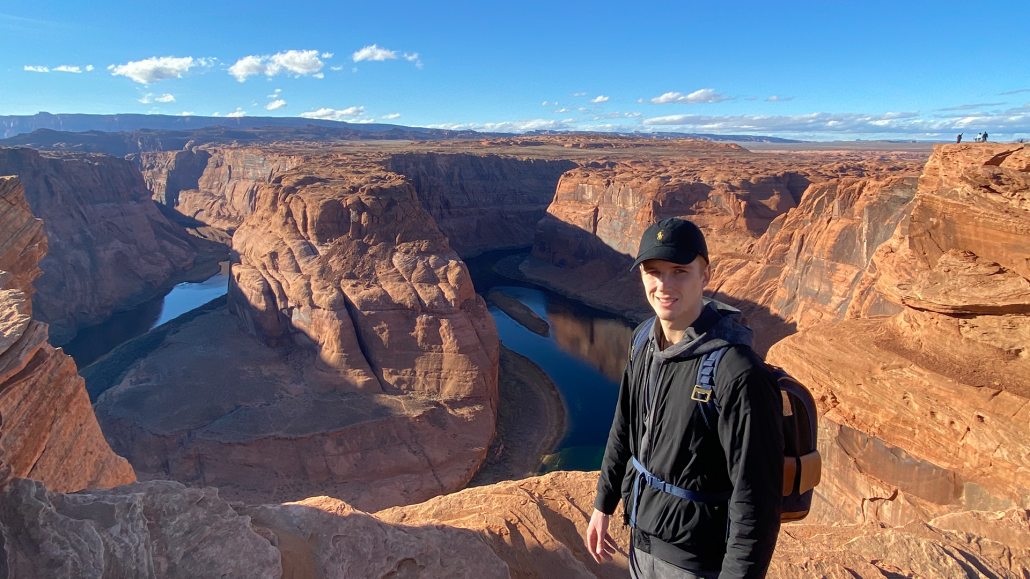 Q: In terms of workload, this was your busiest season with us. You set franchise records for minutes played and consecutive appearances, how did you prepare to be in net for so many games this year?
A: I think it's just like everybody. If you look at the skaters, they work just as hard as the goalies and play every game. I think for a goalie it's all about the mental side, you have to always be into the game. The toughest part is staying fit mentally. You can't get too loose after a good game or get too much into your head after a bad one. I tried to control my mind [throughout the season] because if you control your mind, your body will just follow it.
Q: Playing every game is something you've embraced. Back-to-back nights, three games in four days. You love just being out there and love the game.
A: Exactly. If you have that passion in every game even if you lose the game, then it's about the bounce back. It's always fun, that's why we love to play.
Q: We know you love Tucson, but we play in a lot of the same road buildings. Do you have a favorite road building?
A: I had some luck and felt pretty good and played well when we've been against Henderson. I liked the Orleans Arena and had some good games there. Stockton was the same, those were probably my best road buildings hockey-wise.
Q: What's it like getting the call-up to the NHL and playing in a packed house against the Avalanche, or the Blues, or at home with the Coyotes?
A: The biggest building I played in was Tampa Bay after they won the Stanley Cup. I played there this year and it was crazy loud, I think it was sold out. I had never played in a place as loud as that, I had to get used to it to be honest. It even seems like different hockey because whenever they go into your zone, you can't hear yourself. But once you get used to it, it's just a normal game and it slows down.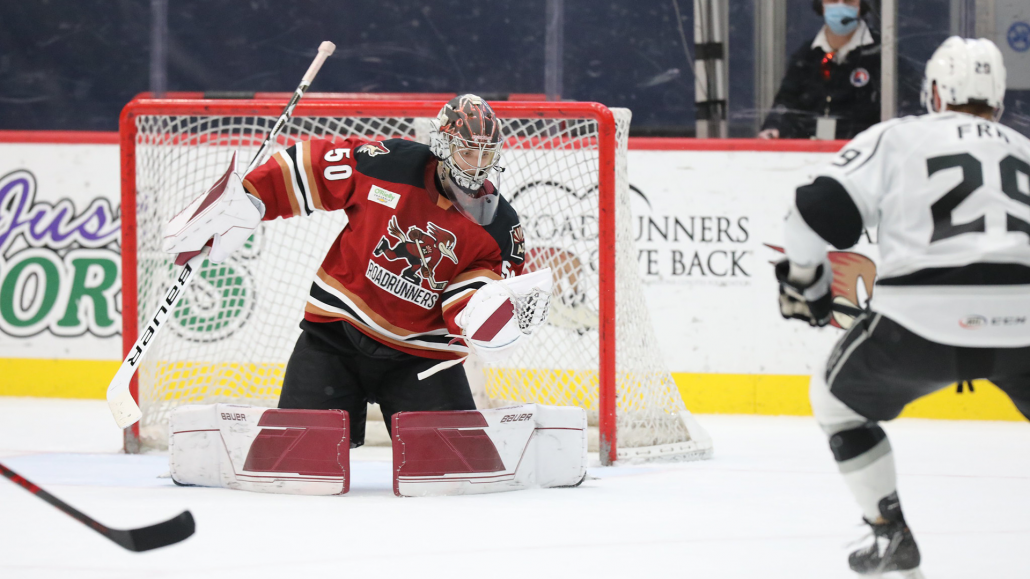 Q: You've talked about this season being a learning experience for you. Between the AHL and NHL, what were some of those opportunities and what did you learn?
A: I think you always learn as you're playing hockey, some small things in your game. I learned that I have to keep working on myself. I can't stop and think I have everything figured out. You always have to progress and train. That's why we have coaches that will help you.
Q: You get some of the loudest cheers when they introduce you before games, how special are those Tucson fans?
A: In my three years, it's always been great. Tucson is a great community, the whole city is. I think Tucson is starting to be more of a hockey town. I listen on the radio and hear our commercials there, and that's always good to hear. I go to stores and people ask me if I'm Ivan from the Roadrunners. That's always great and it's always nice to see fans in the streets. I actually went to the Sonoran Desert Museum, and a girl who worked there recognized me and I got to go for free.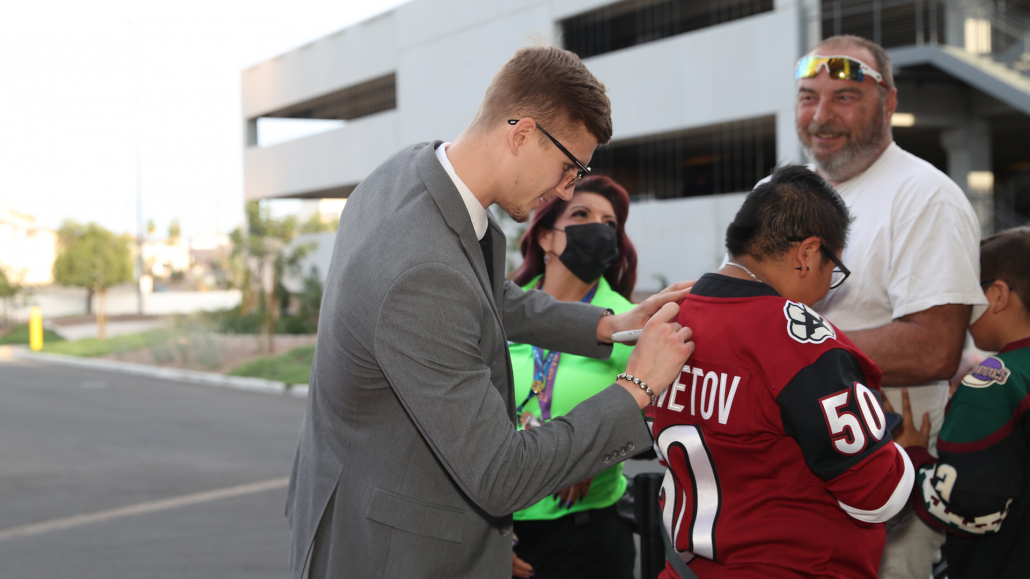 Q: What do you take from this season with us and the Coyotes into the offseason to keep developing and prepare for next season?
A: I have to get stronger physically, as a young guy I have to keep getting stronger and work on my cardio. As a goalie, you have to do everything. Your physical strength, your mind, your eyes, everything.
Q: You talk about seeing Roadrunners fans and gear around town. Do you have a favorite jersey you've worn with us?
A: No question it's the El Lazo jersey. I think that's one of the favorites for everyone. It's a great logo and a great jersey, and it's something that shows Arizona's character. It's great to pay tribute to Arizona and the people here, I love it.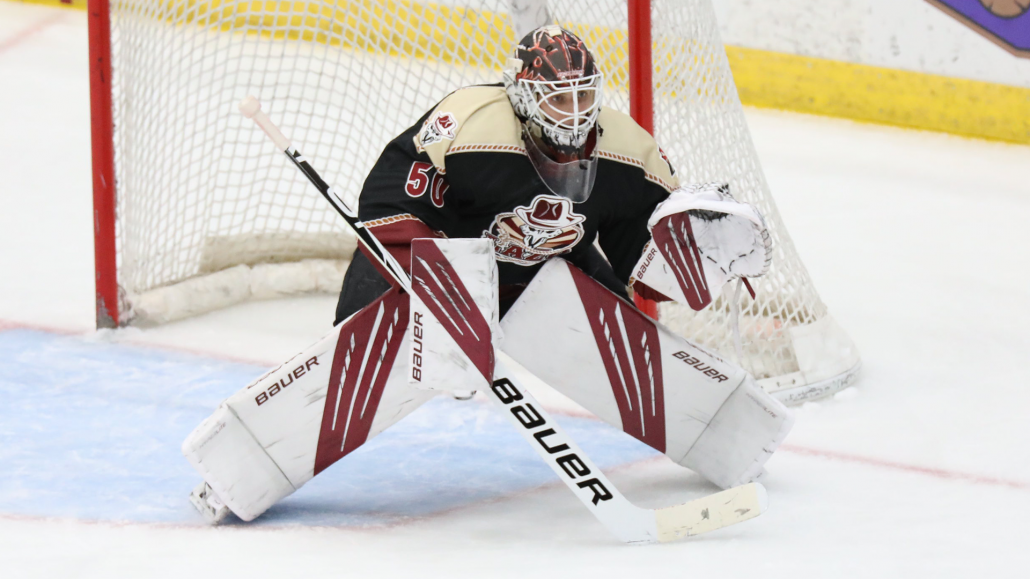 //www.tucsonroadrunners.com/wp-content/uploads/2022/06/ivan495-1on1.png
400
495
Jimmy Peebles
/wp-content/uploads/2019/06/web-header-logo.png
Jimmy Peebles
2022-06-09 16:00:36
2022-06-09 16:00:38
1-On-1 With Goaltender Ivan Prosvetov