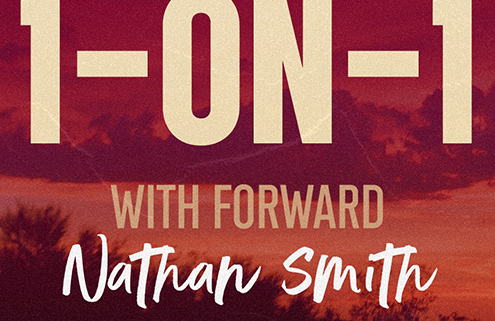 This week on the Tucson Roadrunners Insider Podcast, "Voice of the Roadrunners" Adrian Denny and Kim Cota-Robles were joined by forward Nathan Smith as he returns for his second full season in the desert. The full episode, including Nathan's favorite thing about Arizona, can be found on the iHeartRadio App or by listening below.
Listen to "Nothing But Time With Nathan Smith" on Spreaker.
Q: After your first full pro season with the Coyotes and the Roadrunners, what are you looking to take into this season and the rest of your career?
A: Definitely being healthy, that's the biggest thing for me going into this season. Last year I started a little bit slower with an injury but I was able to get that figured out a few months into it and I was getting better and better each day; that was my goal. This year, I'm really looking forward to being back, it's been awhile without hockey now. Being on the ice this summer has been big for me because obviously I didn't get that last summer.
Q: You were teammates with Steven Kampfer on the US Olympic Team in Beijing in 2022, any other familiar faces with the Coyotes or Roadrunners that you knew coming out here?
A: I knew Colin Theisen, I played against him in college; also Josh Doan from Coyotes development camps and playing against him in college too and obviously Steven Kampfer. I had heard of some of the other guys as well, but those were the biggest three that I knew.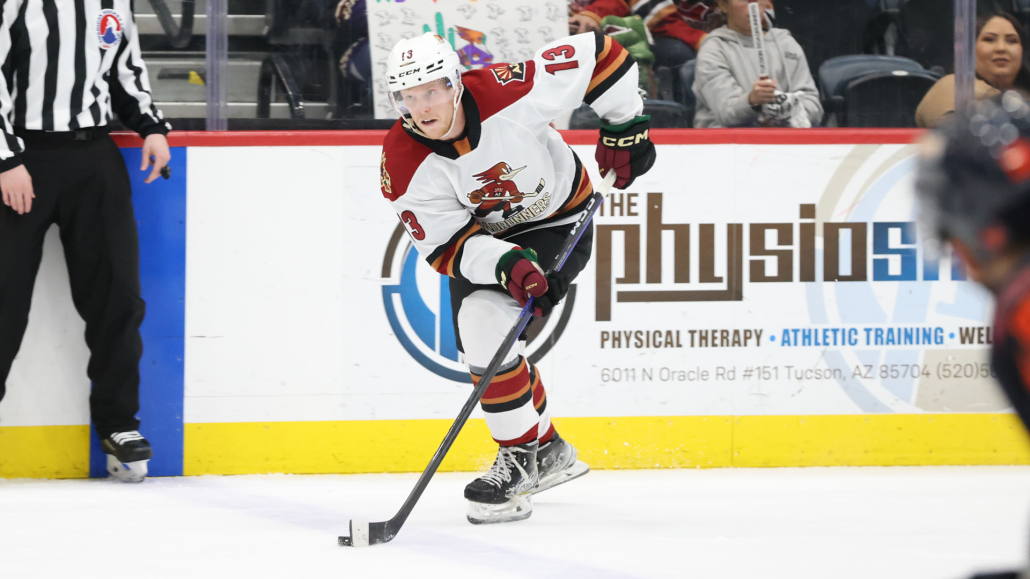 Q: Your from Tampa, Florida and you started playing roller hockey first before transitioning to ice hockey, how long did you play roller hockey and when did you decide to move to ice hockey?
A: I started roller hockey when I was six, right around when the Lightning won the Cup for the first time in 2004 and I played for about five years with all of my buddies growing up and then when we were about 11, we all kind of made the decision that we wanted to try hockey and never really looked back. We literally transferred the whole roller hockey team to ice hockey. We all loved it, there's no hitting in roller so when all we transferred to ice we were like it was so awesome, we could finally hit people. So that was a lot of fun for us, that's the backstory.
Q: Going from rollerblades to ice skates, how difficult of a transition was that and there's no offside in roller hockey, was that hard to learn?
A: It honestly wasn't too bad. The style of the game was a little bit different. (Roller hockey) is more of a creative game, a lot of puck possession, it's a completely different style, it's a lot of fun to play, it's four-on-four, it's not five-on-five and there's no offside, there's no icing. You can spread the rink out as much as you like really.
Q: What was the experience like at Olympics?
A: It was pretty surreal, it was one of the best experiences of my life so far that's for sure. The only bummer was it was during Covid, so there were a lot of protocols and being over in China, we were pretty restricted as to where we could go. We were all pretty thankful though that they allowed us to go to other events, so we did get to see other athletes at their best doing what they do too; it was really cool. A lot of those things I'd never even seen in person before outside of the Olympics. Any time you can put the US on your chest, it's pretty special, it just happened to be the Olympics. It was pretty awesome and I made some great friends and had a great time.
Q: What did you study at Minnesota State while you played hockey?
A: Business Management is my major. I'm pretty close to graduating. I take one or two classes a semester online. I like the online classes, I can do them at my own pace aside from the lectures. It's a little different now that I'm playing pro, I can do the assignments after practice or on the road when we have some free time. It works out pretty good.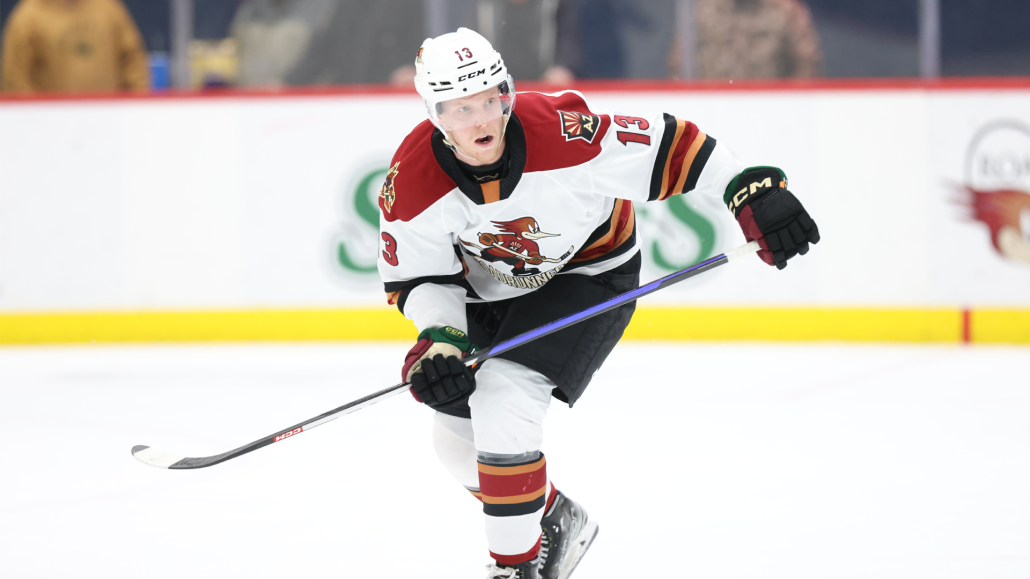 Q: Do you remember anything as a five-year-old with Tampa Bay hoisting the Stanley Cup?
A: Yes, I do. My favorite player back then was Martin St. Louis. He was so tenacious, he never gave up and obviously a super skilled player as well. Him and Vincent LaCavalier were pretty dynamic together.
Q: During the offseason, any interests in other sports that you check out?
A: Definitely playing golf, that's the number one thing. I'm not into baseball to be honest, but I do like that the MLB has the pitch clock rule now and I think the games are a lot more fun to go to and watch with that.
//www.tucsonroadrunners.com/wp-content/uploads/2023/08/Smith495_400.png
400
495
Adrian Denny
/wp-content/uploads/2019/06/web-header-logo.png
Adrian Denny
2023-08-23 15:16:56
2023-08-30 15:30:50
1-On-1 With Nathan Smith