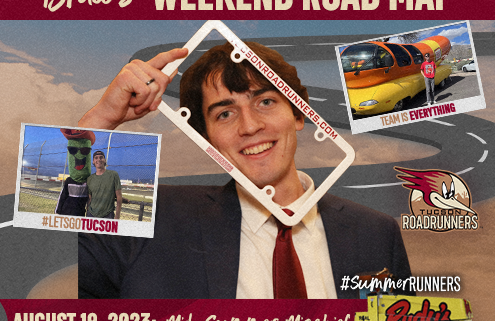 A few things are happening as the summer moves past the half way point. Only 51 days remain until the season steps back into full swing, starting with the Coyotes preseason game at the Tucson Arena.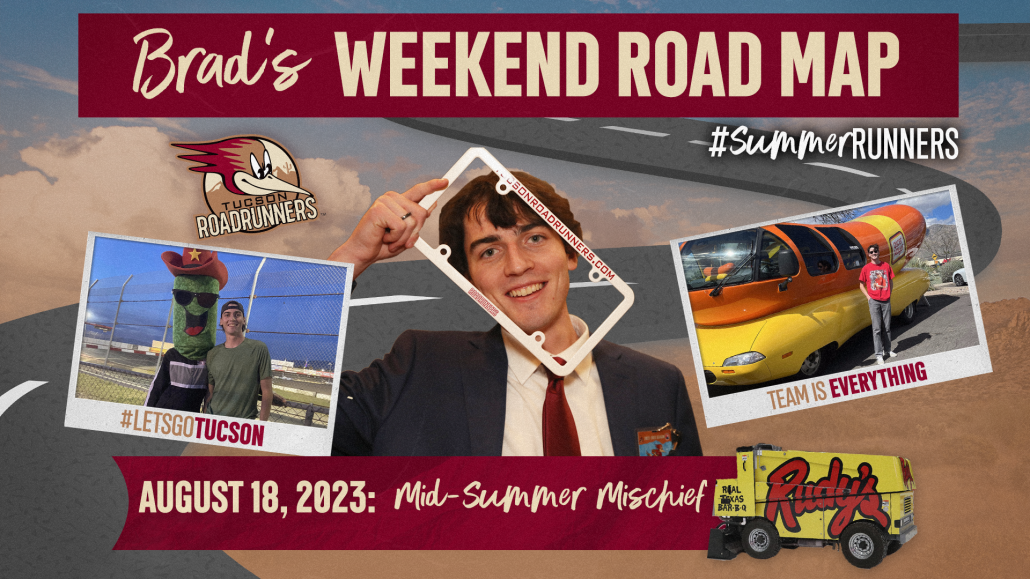 RRTV Reloaded
This week Adrian covers the Roadrunners upcoming preseason game in Henderson along with Build Your Own Kachina Jerseys and the podcast with Michael Kesselring. Stay tuned to the end for a few fun jokes from Dusty the Roadrunner as he celebrated National Tell A Joke Day.
Insider Podcast Part One
This week Adrian and Jimmy talk to Michael Kesselring and his cat about playing against Tucson, and playing in the USHL along with much more as he gets ready for his first full season in the desert!
Listen to "Michael Kesselring And A Curtain Call" on Spreaker.
A Night With Steve Potvin
Head Coach Steve Potvin joined us at Rudy's Texas B-B-Q Wednesday night for an outlook on the upcoming season, a Hockey 101 Class where he drew up plays on his white board and took part in Fan Q & A with Adrian. We'll have more on the night this weekend and in the days to come on the team's social media. If you missed any of the event, you can listen to the entirety from the Roadrunners Insider Podcast as well.
Listen to "Special Edition: A Night With Steve Potvin" on Spreaker.
Preseason
This year's only Roadrunners preseason game will be held in Henderson against the Henderson Silver Knights. The game will be held at 6 p.m. on October 6th at the Dollar Loan Center and you can hear it on Fox Sports 1450AM here in Tucson and on the iHeartRadio app.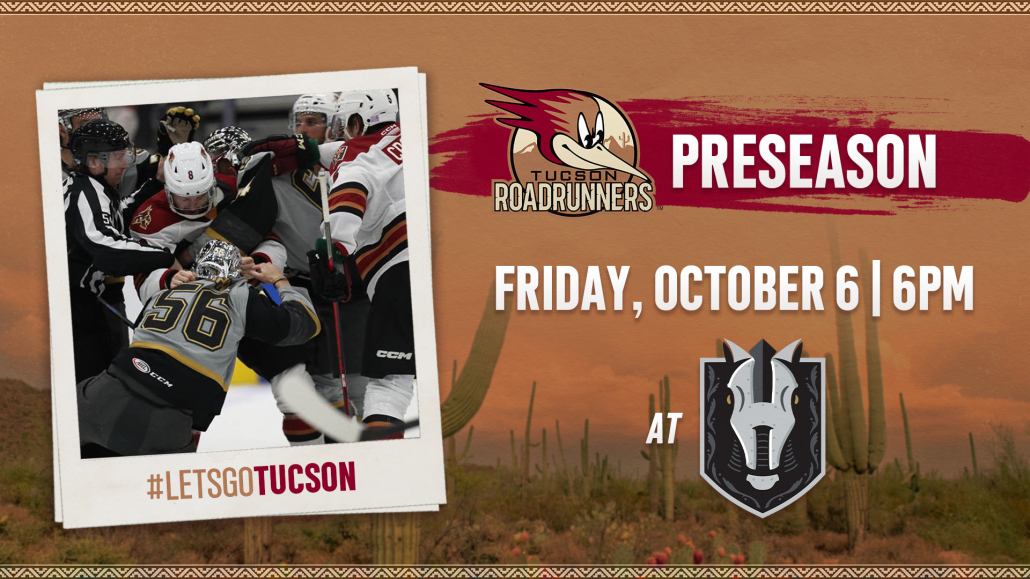 Coyotes Preseason
The Coyotes return to the Tucson Arena on October 7th at 3 p.m. in an attempt to overcome the Anaheim Ducks after falling to them in last year's preseason game in Tucson 3-2. This will be the third NHL game held at the Tucson Arena and second in the last two seasons. You can get tickets for this exciting game HERE.
Build Your Own Kachina Jersey
Your last chance to buy the coveted White Kachina from the 2022-23 season is now. This time you can now customize your jersey with your name and number so it is a true one of a kind jersey. You can start customizing your jersey HERE.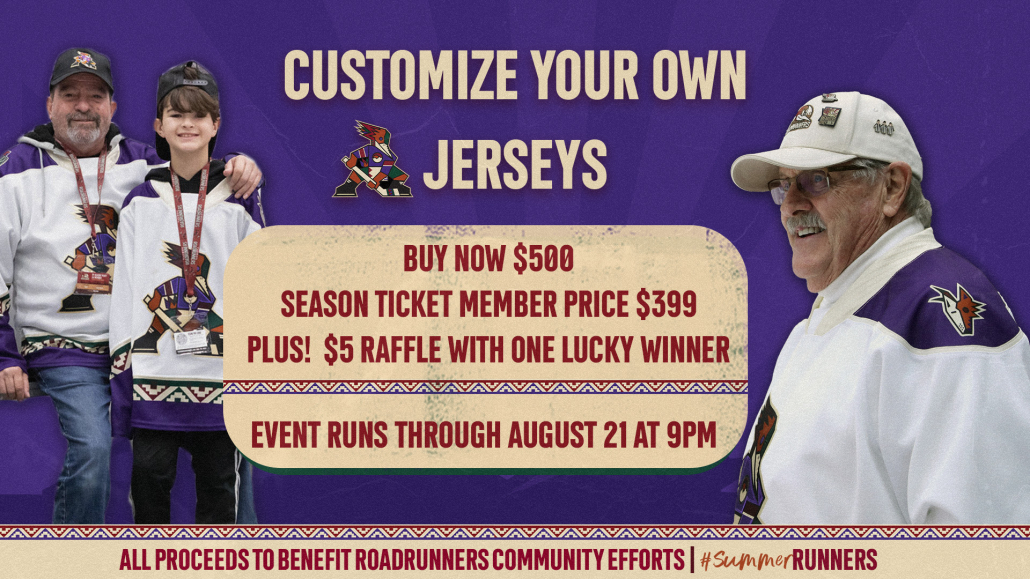 Angry Crabs
This week's fine food picture is my dinner from Angry Crab Shack. I enjoyed this fine meal after a long day of helping my parents pack a U-Haul as they prepared to move from Phoenix to North Carolina with a quick pit stop in Oxford, Mississippi to drop my sister off at college. Pictured here is a pound of snow crab legs with the trifecta seasoning on it. The trifecta is my favorite season at Angry Crab and it is a combination of Kajun, lemon pepper and Garlic and it is just scrumptious.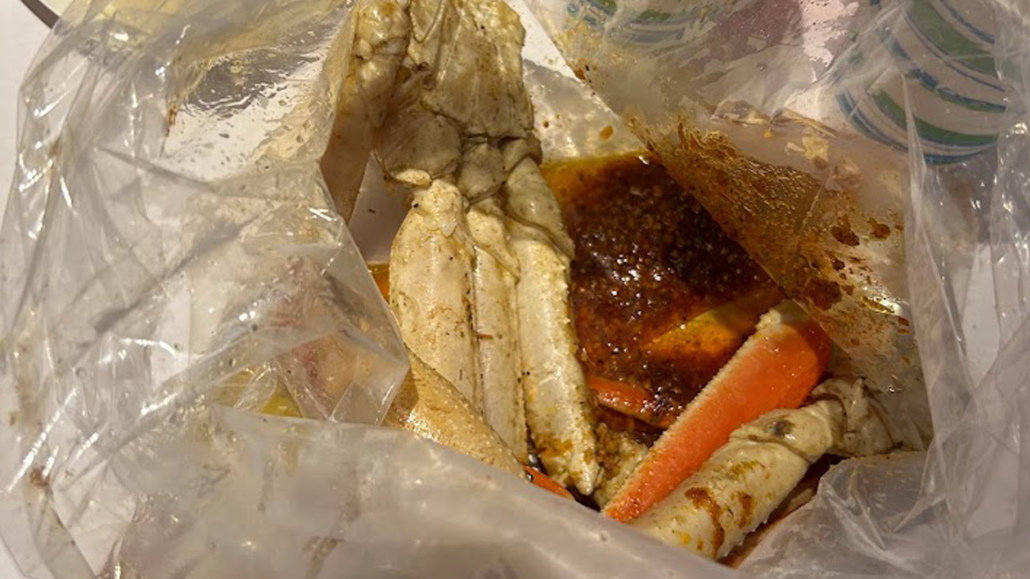 As you may have heard, Jimmy has moved on to join a current Roadrunners Corporate Partner in a very exciting role. He will be greatly missed by the whole team as we enter the season without him. We will remember Jimmy as we move on and as he watches over us with great interest. This week has been exciting as we gear up for the season.
//www.tucsonroadrunners.com/wp-content/uploads/2023/08/bradweekendroadmap_495x400-1.png
400
495
Brad Koerner
/wp-content/uploads/2019/06/web-header-logo.png
Brad Koerner
2023-08-18 07:43:00
2023-08-30 11:46:35
Brad's Weekend Roadmap: Mid-Summer Mischief