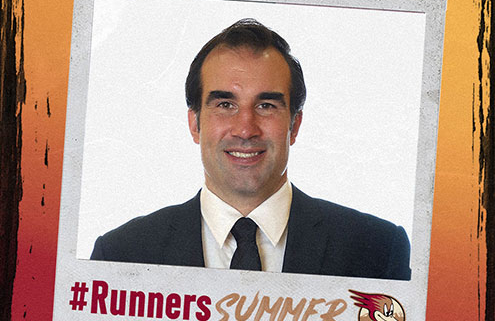 Upon being announced as an Assistant Coach for the Tucson Roadrunners, Zack Stortini joined "The Voice of the Roadrunners" Adrian Denny and TucsonRoadrunners.com's Jimmy Peebles on a special midweek edition of the Tucson Roadrunners Insider Podcast. The full episode, including Zack's prior connections to the Coyotes organization, can be found on the iHeartRadio app or by listening below.
Listen to "Happy Birthday Dysin! With Zack Stortini Featuring Steve Potvin" on Spreaker.
Q: Welcome to the Roadrunners, have you enjoyed the transition to coaching? You've been with the Sudbury Wolves in the OHL for the last three years as an assistant coach after 14 years of playing between the NHL and AHL.
A: I have, it's been quite the opportunity to be able to transition directly into coaching. I've been very fortunate to get the chance to make that transition in Sudbury and in the OHL which is a fantastic team in a great league where development is a priority (Stortini also played for Sudbury from 2001 to 2005 and served as Captain for three seasons). I was able to work with high-end young players, and it was an awesome opportunity for me to progress as a coach and prepare for the pro level.
Q: We heard you were able to meet with Roadrunners Head Coach Steve Potvin earlier in the offseason up in Sudbury.
A: Steve is an incredible person to be able to reconnect with. I had the privilege of skating with Steve when he was playing, as he would skate in Sudbury over the summer. I always looked up to him [while] going through that pro experience as a player. He's a high-end, first-class individual, an incredible human being. I'm very fortunate to be a part of his staff.
Below is another episode of the Tucson Roadrunners Insider Podcast featuring an in-depth interview with Roadrunners Head Coach Steve Potvin, including his excitement for Zack Stortini to join the Tucson coaching staff.
Listen to "Keeping Up: With Steve Potvin" on Spreaker.
Q: You played four games back in 2016-2017 as a member of the San Jose Barracuda. What do you remember about Tucson and playing against the Roadrunners?
A: I remember the Roadrunners being a tough and competitive team to play against. They're tenacious on pucks and they compete hard. That's a testament to the style of game that they play and the quality of people that they have. The City of Tucson was always a place we looked forward to visiting. Going in and getting to see different parts of Tucson was a neat experience, [especially] in the hockey world. It doesn't have the blizzards and blankets of snow like Northern Canada and the Northern United States, it's a privilege and a treat to be able to play hockey when it's sunny and warm out. Usually, you don't get that experience until the playoffs.
Q: Just like yourself, another guy we're glad to have on our side now is forward Adam Cracknell, who you've played against. He said he's excited to be on your side now too.
A: He's too kind (laughs) he's always been a player who competes hard and plays with skill. He's very talented and has that veteran leadership and experience that's so important to a young team. It's going to be a great experience working alongside him.
Q: You've been a part of some really good hockey teams during your career. Three trips to the finals, a pair of Calder Cups. A key part of development in the AHL is developing guys to win, and you're someone who brings that experience to this team.
A: I'm very fortunate to have won two championships in the AHL. I think that's something that helps everybody, whether you're a young player coming through the system or an older veteran near the end of his career. I've had the privilege of experiencing it on both ends, and I think it pushes you as a player to be better. It's something that our players would benefit from. It makes you strive to be the best, whether that's on an individual level or as a team wanting to be the best and win a championship.
Q: We talk a lot in the organization about adding "Prickly Cactuses" as coined by Coyotes General Manager Bill Armstrong, guys that we're glad are on our side. It's safe to say you fit that mold from your playing days.
A: I love that term. I might be stealing that now. That's a great moniker and a great compliment, I love the idea of being difficult to play against. You hate playing against guys like that, but you can't help but want them on your team. We've got a lot of great players like that here in Tucson, and it's going to be fun to have them on our side.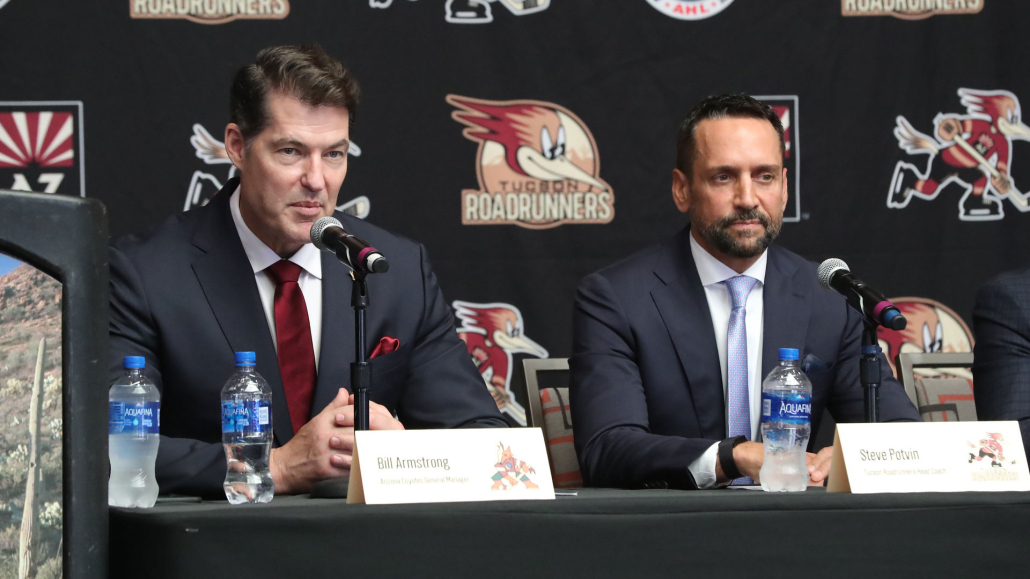 Q: There's a lot to do in Tucson. Hiking, golfing, wildlife, what excites you the most about coming to the desert? A: To be honest, my element is at the rink. I like being on the ice with the guys, I like interacting with everybody in our group and getting to meet new people from all over the world. I think that's what excites me the most, but getting out to play golf in the middle of winter isn't a bad thing either.
//www.tucsonroadrunners.com/wp-content/uploads/2022/08/Stortini1on1495.jpg
400
495
Jimmy Peebles
/wp-content/uploads/2019/06/web-header-logo.png
Jimmy Peebles
2022-08-26 07:46:00
2022-08-25 09:50:41
1-On-1 With Roadrunners Assistant Coach Zack Stortini