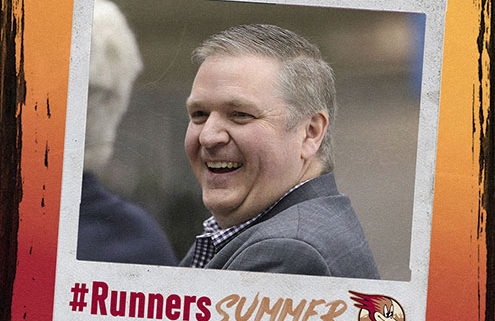 Roadrunners President Bob Hoffman joined "The Voice of the Roadrunners" Adrian Denny and TucsonRoadrunners.com's Jimmy Peebles on this week's edition of the Roadrunners Insider Podcast. The full episode, including his love for monsoon season and his favorite spots around town, can be found on the iHeartRadio App or by listening below.
Listen to "Podcast Scheduled: With Bob Hoffman" on Spreaker.
Q: What are your duties like during this time of the offseason?
A: It's really interesting, because this as close to normal as we've had in the last two and a half years. You think back, and each of the last three seasons have been impacted by what we're dealing with in the world. Cancelling 2019-2020, having a very strange 2020-2021 season, and the 2021-2022 season still had its marks. We had to cancel the All-Star Game, had to extend the season, I think the American Hockey League did an unbelievable job of completing the 2021-2022 season. With just one week added to the season we were able to play every game that was on the schedule. That's a credit to the American Hockey League and the National Hockey League as well, navigating through Covid protocols and everything those leagues have had to go through over the last three years. Those leagues work closely together to make sure that they can get everything accomplished that they need to. Now you head into this new season and new offseason, and hopefully we'll see some normalcy and no disruptions in 2022-2023, and that's what this summer feels like. We're back to our annual meetings in July where we get together and lay the blueprint for the upcoming season. A lot of the work had been done prior to the meetings such as unifying the schedule, so all teams play 72 games across the league. That was already decided on last fall, so that was taken off the plate.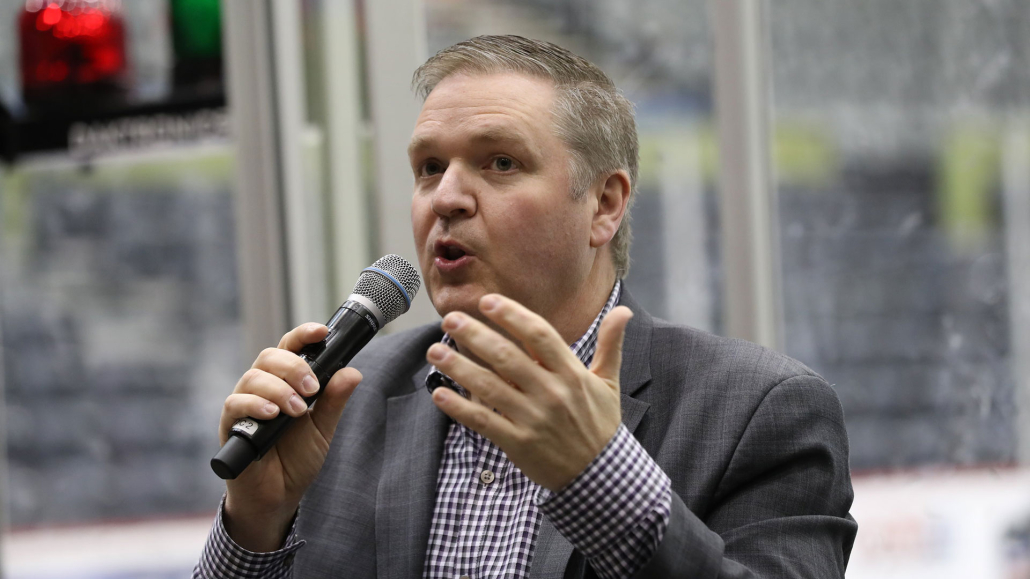 Q: We revealed the full 2022-2023 schedule last week. What dates stand out to you?
A: I really like our home dates, I like the balance of this schedule compared to the last couple of years. I like that most of our games are backloaded into the second half. We have a very good representation of weekend games. What happened was we added two home games to the mix and shortened the season by a week. What that does for every team, not just the Roadrunners, is puts three to five more weekday home games on the schedule. It can be more challenging on the weekdays to attract fans, the kids have school and people have work. We certainly relish our Friday and Saturday nights. It's a little bit different, and we'll have to figure some things out internally. We're going to find some great promotions like we always do and put a great product on the ice so everyone's coming in and seeing a highly competitive team play. That's how we'll draw the hockey fans out and do what we can to fill the building each and every night.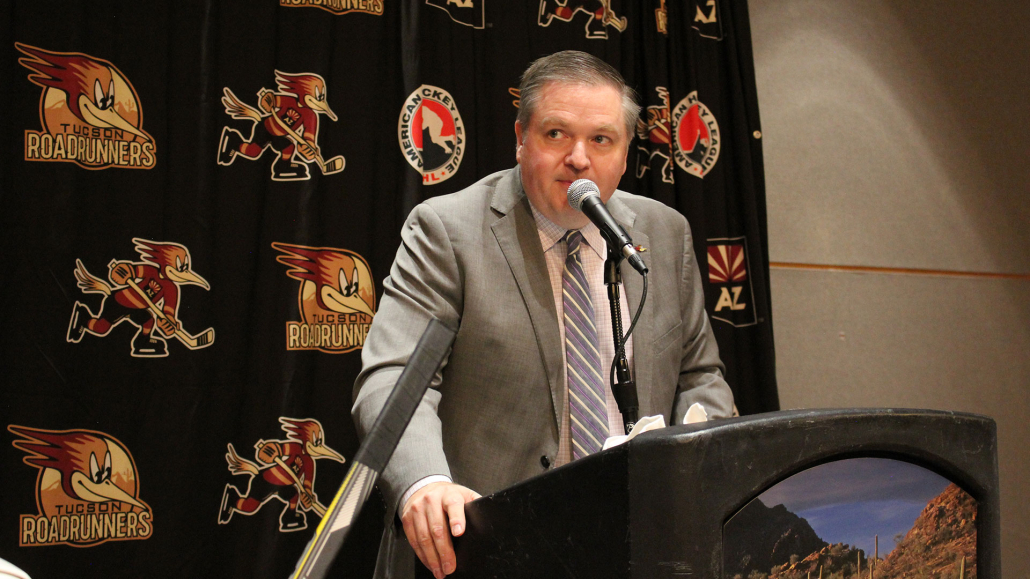 Q: The Roadrunners will be a part of three home openers (@Henderson 10/14, Tucson 10/22, @Coachella Valley 12/18) this season. What about our atmosphere and our fans has made ours so special year after year?
A: The dynamics of the Tucson Arena certainly help, how loud it is and how our fans can get into the game. The way the fans jump in on the visiting team, you don't want to face the Roadrunners here. Then you have all of that enthusiasm and excitement for a new season, everyone wants to win their home opener and start the season on a good note.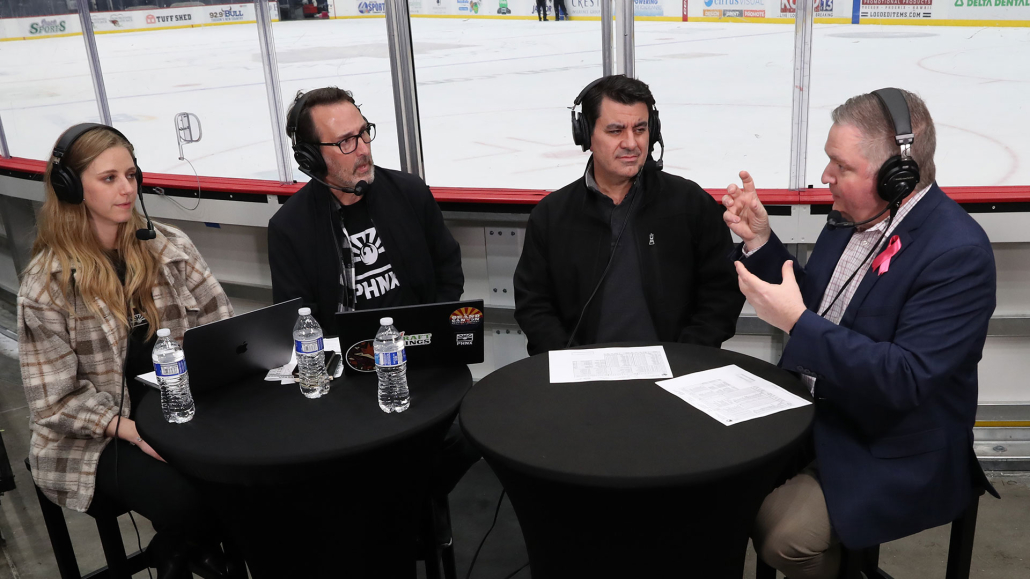 Q: We've seen a lot get done over the last few months to add depth to the organization. Our scouting department has obviously been busy in Europe, we've signed players to two-way deals, along with some entry-level deals in May to go along with Colin Theisen returning and AHL veteran Adam Cracknell.
A: We get to go behind the scenes before the season and take a look at what the depth chart might look like and what the forecast is. Rarely does it play out on paper as it's supposed to. We looked at the start of last season and saw the depth that this team had, the goaltending talent, and all the experience. Not just internally, other teams from the Pacific Division were viewing the Roadrunners as a top-level team. I think if there was a coaches' preseason poll similar to in college football, I bet Tucson would've been at or near the top of the list.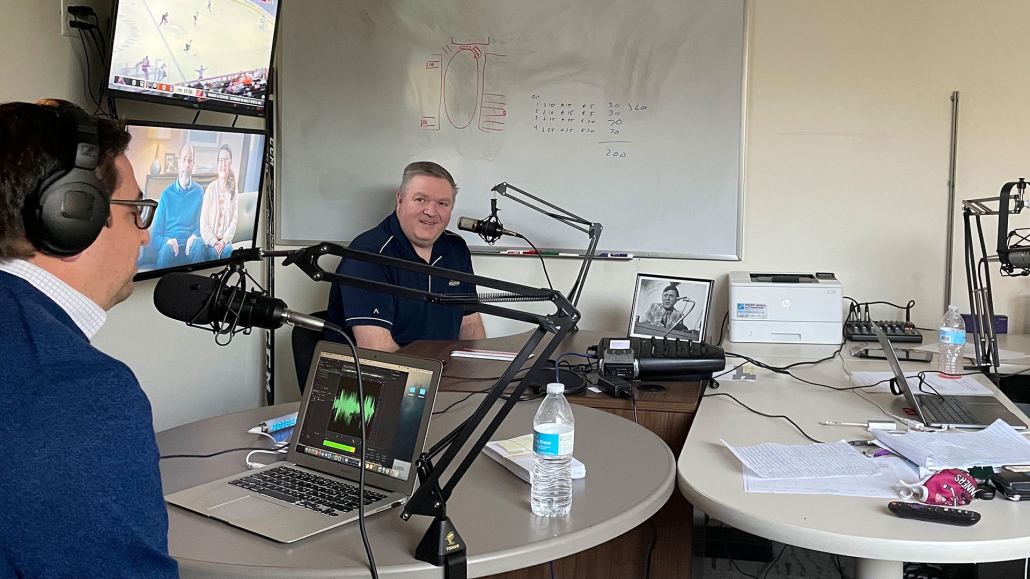 Q: Roadrunners Head Coach Jay Varady is going to NHL for the second time in three Summers, this time as an Assistant Coach for the Detroit Red Wings. He was a guy that really fit in Tucson and as a Roadrunner. He saw success here and we enjoyed his time here, but we knew it wasn't going to be forever.
A: Jay always will be a Roadrunner. I would have taken him on a lifetime contract, but he has an opportunity now to make a difference as an NHL assistant coach. When Jay first came to Tucson, we predicted that he would be in the NHL within five years, and he's right on that timeline. The more and more we learned about him, we realized he's probably going to be a head coach in the NHL in the next three years. The sky is the limit for what he can do, and we knew that. That's why we wanted him here, and why he was so successful in developing players and fielding competitive teams. When this roster was in place, there were few teams that were as competitive as the Roadrunners. Jay was a big part of that. The good news is Jay had a big part in building the culture here, and that doesn't change when he leaves. What's been built as far as what players expect when they come to Tucson and what the Arizona Coyotes see we can do to develop players. When our players stepped into the lineup for the Coyotes, they made a difference. They were noticeable, and that isn't always the case.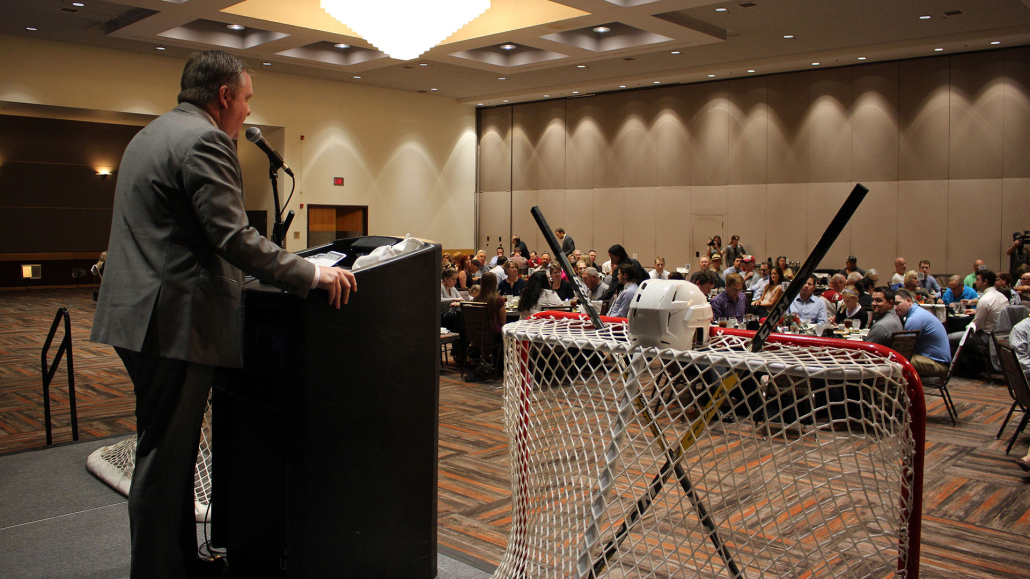 Q: Our schedule reveal came with a video of Dusty visiting spots around Tucson. What did you think of his trek around town?
A: Dusty has really learned his way around Tucson, he knows all the good restaurants and good spots. If you look hard enough, you'll find just about anywhere and everywhere around this town. I thought that was a really unique touch, and the team putting that together and Dusty finding links to all the different teams coming here. That shows how Tucson celebrates so many parts of this country, so many cultures and so many heritages, we love that.
Q: Are you going to try to catch any Coyotes games this season at the new arena in Tempe?
A: Absolutely. I'd love to go up and see our former guys play, see the energy and the atmosphere of the Coyotes and the NHL. I don't know if the speed and the talent level has ever been better than right now. I love getting up and seeing Coyotes games, and I'm very excited to see the atmosphere at the ASU arena. I think that will be one of the best home-ice advantages in all of the NHL. You know this team is going to come to play and play hard. They did it all last year, never once taking their foot off the gas. Watching this team come back to beat three playoff-bound teams to end the season.
//www.tucsonroadrunners.com/wp-content/uploads/2022/07/BHoffman-495.jpg
400
495
Jimmy Peebles
/wp-content/uploads/2019/06/web-header-logo.png
Jimmy Peebles
2022-07-28 13:58:14
2022-07-28 14:10:35
1-On-1 With Roadrunners President Bob Hoffman