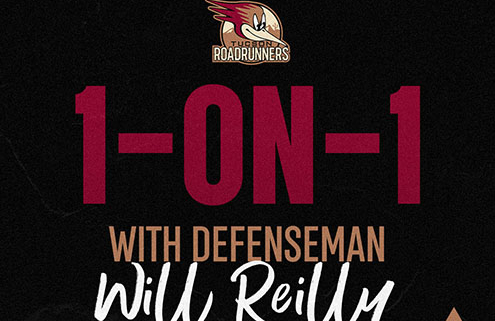 After being nominated by teammates Ben McCartney and Cam Crotty, Tucson Roadrunners Defenseman Will Reilly made his debut on the Tucson Roadrunners Insider Podcast on Monday, May 22. The 25-year-old Roadrunner described his first year in the desert and detailed his individual growth throughout the season. The full episode can be found on the iHeartRadio App or by listening below.
Listen to "Will Reilly By Popular Player Demand" on Spreaker.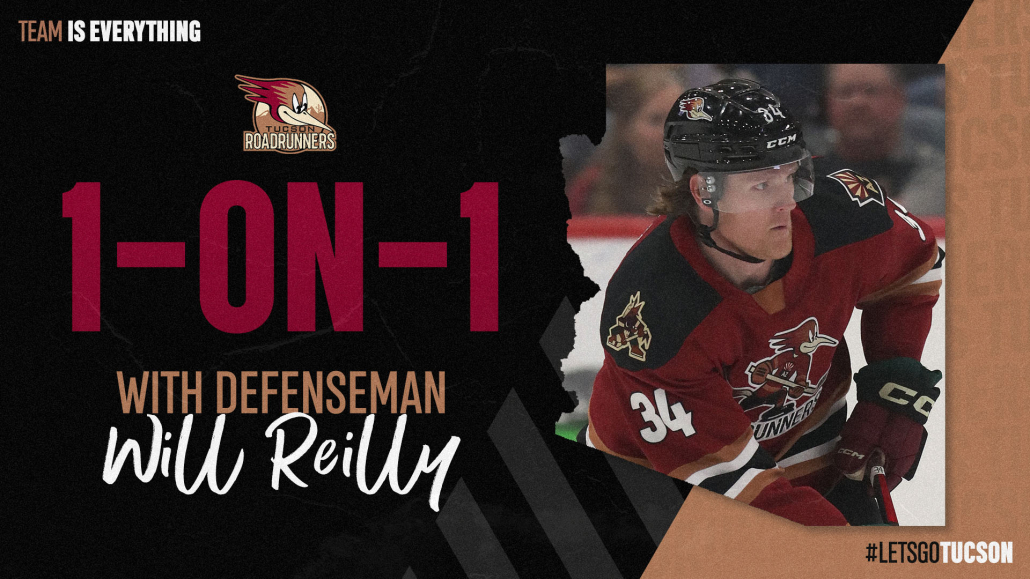 Q: Will, what are your thoughts on being nominated by Ben and Cam for the Podcast?
A: That's pretty funny, [Cam] and I have a lot of interesting conversations on a lot of different topics. He's a very intelligent guy, but it's interesting that he picked me. I'll have to text him and see what was going through his head there. I'm glad to be on.
Q: Are you back home in the Toronto area? What are you up to today?
A: Yep, I'm back home now. I went down to Florida at the end of the season for a couple of weeks. It was nice to unwind [in Florida], but I'm back home now and starting to get into the summer training routine. It's good to be back.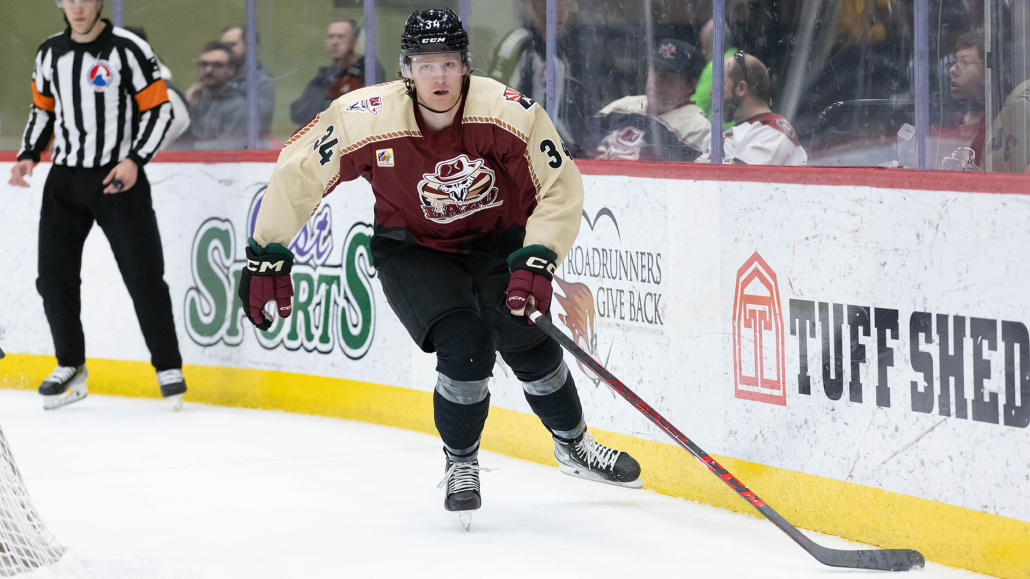 Q: This was your first year with the Roadrunners, what did you think of hockey in the desert?
A: It was incredible, I had never had the experience before where you can wear shorts and flip-flops to the rink every day for practice. Usually, it's putting on a winter jacket and having to start your car 15 minutes before you leave so it's not too cold. It was definitely better than playing in a winter climate, that's for sure.
Q: How did you get connected with the Roadrunners around this time last year?
A: I wasn't sure where I was going to play when my agent came to me with the opportunity here, and it seemed like a good fit. Obviously, the weather was attractive, and I knew [Roadrunners teammate] Travis Barron before. We train and skate in the summer together, and I knew he loved it here.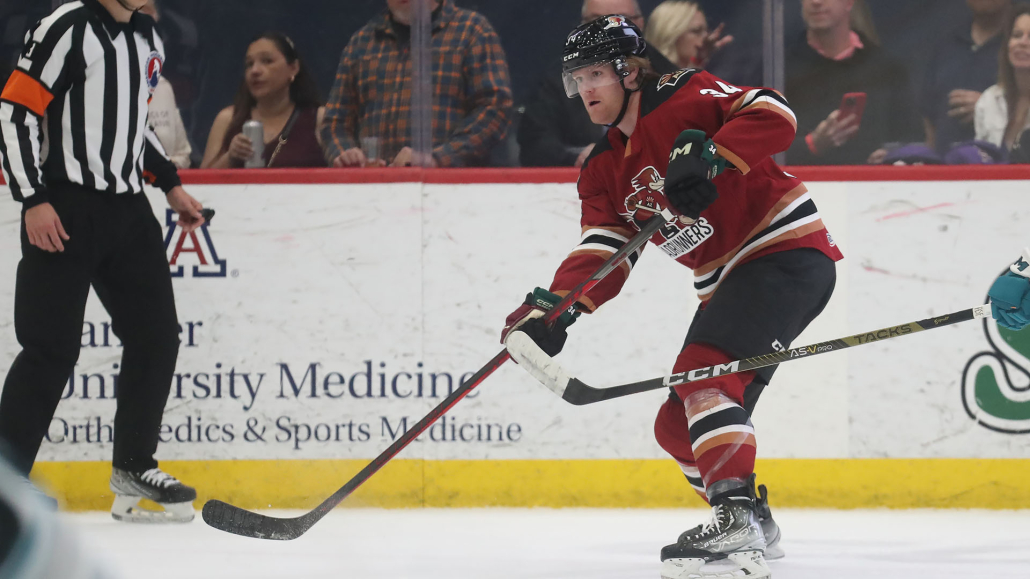 Q: You played with several different defensive partners throughout the season, and we saw your playing time grow as the year went on. Where do you think you ended up in terms of your own development?
A: The coaching staff and the management told me there was going to be more of an opportunity [as the season went on], and once that happened I was playing a lot. I thought I got better as every game went on, and I felt really comfortable out there. By the end of the season, I thought I was playing really well and was doing everything I could to help the team make the playoffs.
Q: Do you have a favorite game or moment from the season?
A: Definitely the game against Texas (April 8) where we came back from down 4-0 to force overtime and clinch a playoff spot. Even though we lost, we were celebrating in the room after the game. That felt kind of weird, but it was pretty impressive what we did there to make it happen. That comes to mind for sure. Looking back, it felt like even if we were down it didn't faze us. There was another game where we were down 4-0 and everyone had confidence that we would come back, and we did. We were a resilient group.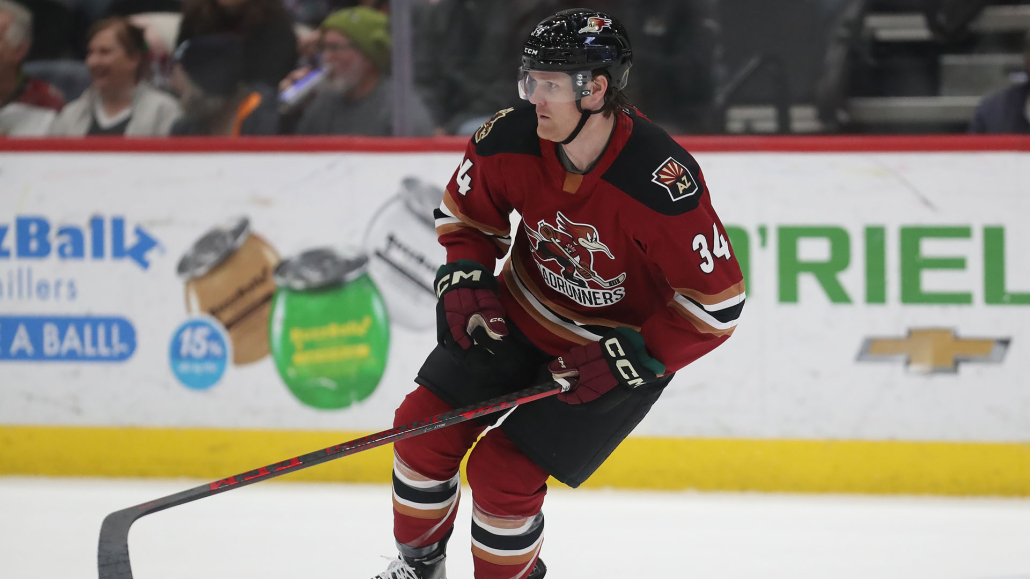 Q: What was your favorite part of our team and our group from this season?
A: It's a lot different playing out west. When I was playing with [Wilkes-Barre/Scranton] there weren't a lot of road trips. Hershey was 40 minutes away, Lehigh Valley was 40 minutes away, Hartford and Springfield were around two hours, everything was really close. We barely stayed in a hotel, so it was a lot different this year with a two and a half week road trip at the end of the season. I really enjoyed being with the guys more, playing cards, going for dinners, and just being on the road with them. That's where the team bonding is really important, especially early on in the season. The closest teams are successful teams.
Q: Our team had plenty of leadership experience, including yourself during your college career. How valuable is having that on a team?
A: As you get older and move up in hockey, most of the guys that keep playing were leaders at one point. Whether it was in minor hockey, or in junior or in college. We had a really good group of leaders this year, guys like Adam Cracknell who has been around. And Mike Carcone who led the league in scoring and led by example every game. I thought we had a really good mix of guys, and it was fun to be a part of it.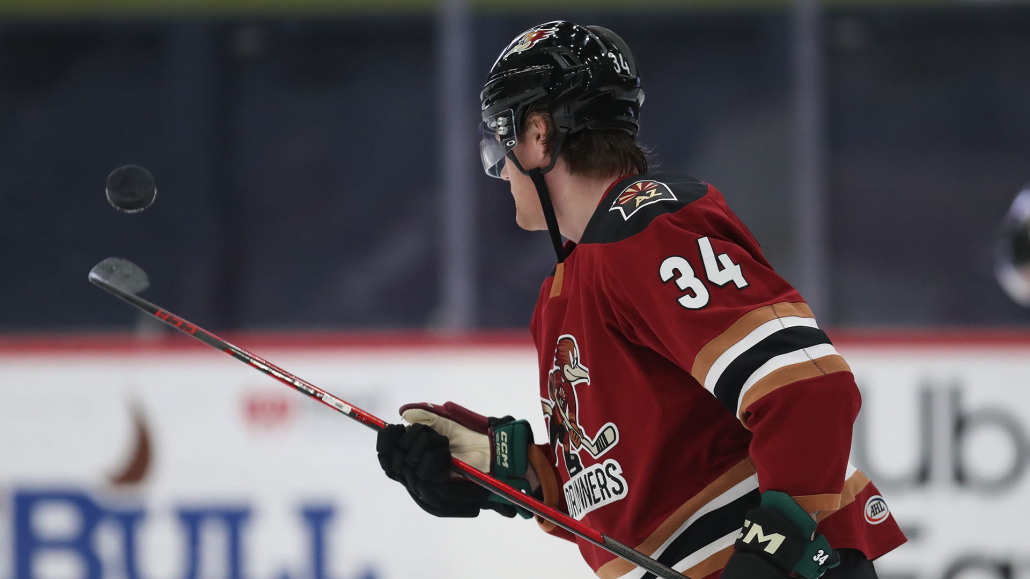 Q: You were Captain for your senior season at R.P.I. For those of us who don't know, what does that stand for and where is it?
A: It stands for Rensselaer Polytechnic Institute. I think I told [Roadrunners forward] Hudson Elynuik that 50 times this year, but that's okay *laughs* It's in Troy, New York, which is like 10 minutes outside of Albany.
Note: Next week's Roadrunners Insider Podcast will release on Tuesday, May 30.
//www.tucsonroadrunners.com/wp-content/uploads/2023/05/5.24-1on1-495.jpg
400
495
Jimmy Peebles
/wp-content/uploads/2019/06/web-header-logo.png
Jimmy Peebles
2023-05-24 13:58:05
2023-05-24 13:58:06
1-On-1 With Will Reilly