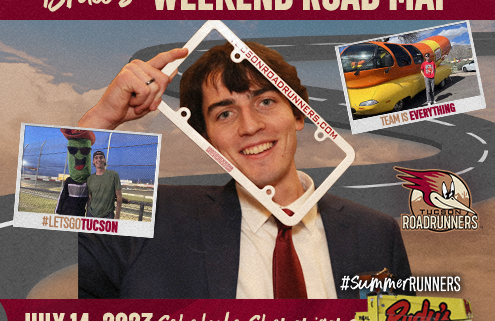 I'm back! Jimmy is still on vacation so I am back with the second edition of Brad's Weekend Road Map. If you love my road map, I am sorry to disappoint you but this will be my last one. This week has been a hectic one with more signings, the schedule release and much more.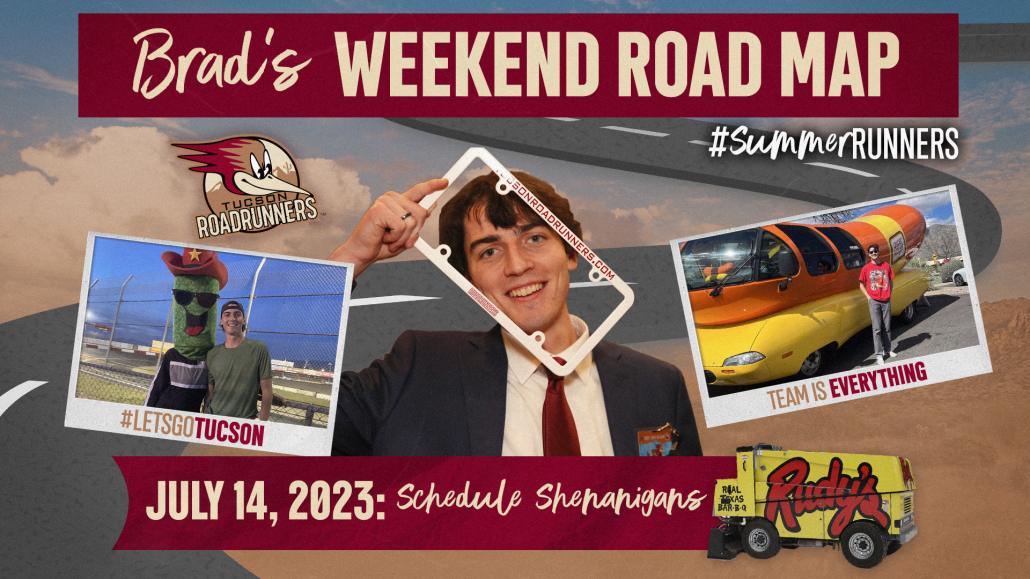 Two-Way Tracker
This week, the Coyotes signed a few familiar faces. Forward Nathan Smith was signed to a one-year, two-way contract. Smith had a successful season this past year, totaling 12 goals and 15 assists for 27 points in 64 games with the Roadrunners and appearing with the Arizona Coyotes in four games. Another familiar face is from the other side of the ice in defenseman Montana Onyebuchi who was signed to a Two-Year Entry-Level contract. Onyebuchi spent the past two seasons with the AHL's San Jose Barracuda. He was previously signed to an AHL contract and this will be his first NHL contract. As a reminder, you can check out all of our Roadrunners and other opponents from around the AHL who have signed with the Coyotes HERE in our Two-Way Tracker.
Schedule Release
As you may have seen, the Roadrunners 2023-24 game schedule was released this past Wednesday. This upcoming season, the Roadrunners have a record amount of Saturday games with 27 total Saturday games that includes 15 home Saturday games. In addition to the record amount of Saturday games, we also have a School Day Game on Tuesday, October 24 at 10:30 AM. Print your own schedule out HERE or visit our Schedule Central HERE. ICYMI, Dusty got served the schedule in 12 courses at a very fancy restaurant! Check it out below and see if you recognize the arms and hockey gloves of the overly professional server! If you are looking for any part time help at your establishment or upcoming catering event, please see the email address in the last sentence of the Road Map below.
Theme Nights
With 15 Saturday games and 13 Friday games, there is lots of availability for theme nights. The first theme night (theme day I guess) will be the School Day Game. The Roadrunners will be donating tickets to local schools so that kids from around Tucson can enjoy the game. To help out in the cause, you can get involved in our School Day Raffle HERE with all sorts of great prizes. Following the School Day Game, the Roadrunners will be having Military Appreciation Night on Saturday, November 18 at 7:00 PM. Special, game worn jerseys will be auctioned off after the game to support our community efforts. In addition to Military Appreciation Night, the fan favorite Teddy Bear Toss will be on Saturday, December 16 at 7:00 PM.
Opening Night
This year, the Roadrunners will face the Coachella Valley Firebirds on Opening Night on Saturday, October 21 at 7:00 PM. Sources tell me we are finalizing a magnetic schedule giveaway at the door for fans to pick up on their way in.

JSD Joins the Podcast
Did you know that J.S. Dea gets custom suits with shorts? He spills the beans about his custom suits and Coach Potvin's "superstitious suits" with Adrian and Kim on this week's episode of the Insider Podcast.
Listen to "J.S. Dea Jumps In" on Spreaker.
Post Skate Meal
This week's meal is a quick one after a Friday morning skate in Scottsdale. It is a simple poppy seed bagel with butter paired with a half and half green tea lemonade from AJ's Fine Foods. In my opinion, they put a little bit too much butter; but overall I give it an 8/10.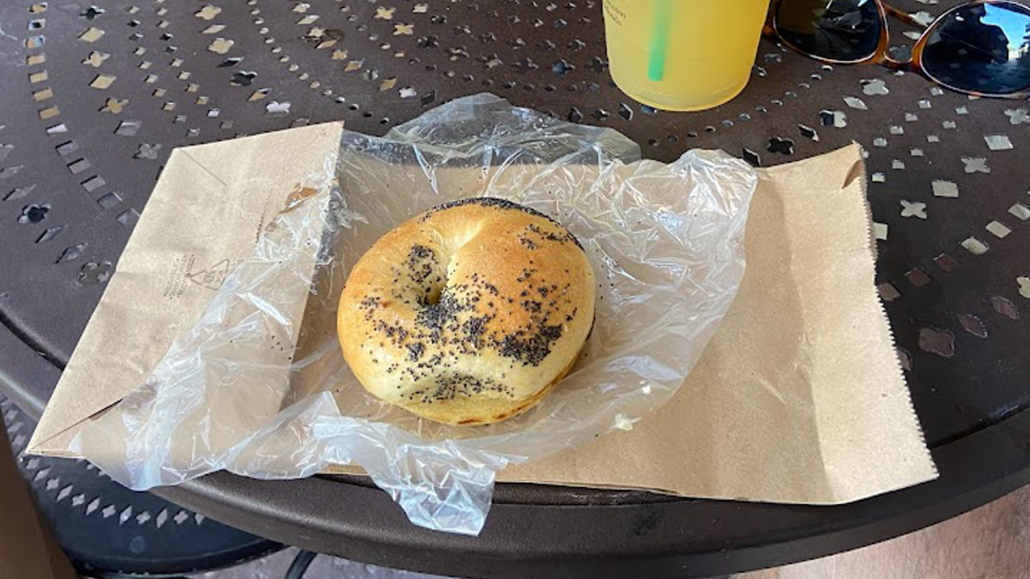 Thank you for checking in. This week has been a hectic one for sure. Between signings, schedule release, JSD on the podcast and then a quick trip up to Scottsdale for a skate I've been very busy. If you enjoyed this week's edition of Brad's Weekend Road Map, let me know at Brad.Koerner@TucsonRoadrunners.com.
//www.tucsonroadrunners.com/wp-content/uploads/2023/07/bradweekendroadmap_495x400.png
400
495
Brad Koerner
/wp-content/uploads/2019/06/web-header-logo.png
Brad Koerner
2023-07-14 08:59:00
2023-07-27 21:21:28
Brad's Weekend Road Map: July 14 – Schedule Shenanigans