Last week, Tucson Roadrunners Center Jean-Sebastien Dea joined "The Voice of the Roadrunners" Adrian Denny and Kim Cota-Robles on the Tucson Roadrunners Insider Podcast. For the full interview and to hear more from J.S on how much he loves the desert, download the episode from the iHeartRadio App or by listening below.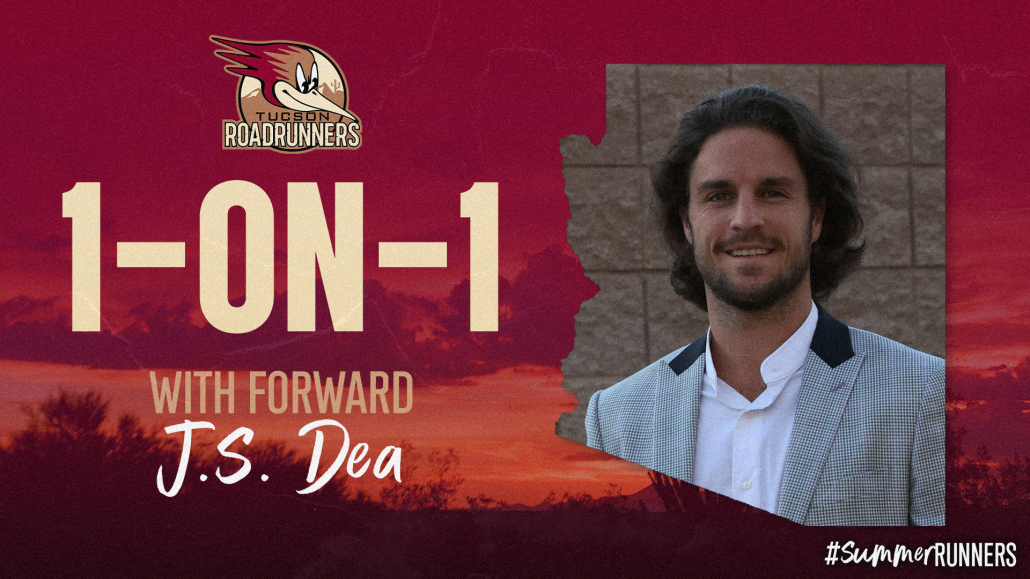 Listen to "J.S. Dea Jumps In" on Spreaker.
Q: What are you up to today up in Montreal?
A: Not much, just enjoying the summer. The weather hasn't been as great for us but just enjoying it as much as possible. Been going on the boat, working out, and getting drinks.
Q: I don't think there is anybody that embraced the Southern/Western/Pacific Division in you last year; it's a great life isn't it?
A: I love it, every year I talk with teammates about how it would be nice to play where it's nice out. When I had the chance to sign with Arizona, for me, it was a no-brainer to go there for two years and enjoy the weather. I think it's important and makes me feel better. I can't ask for anything better.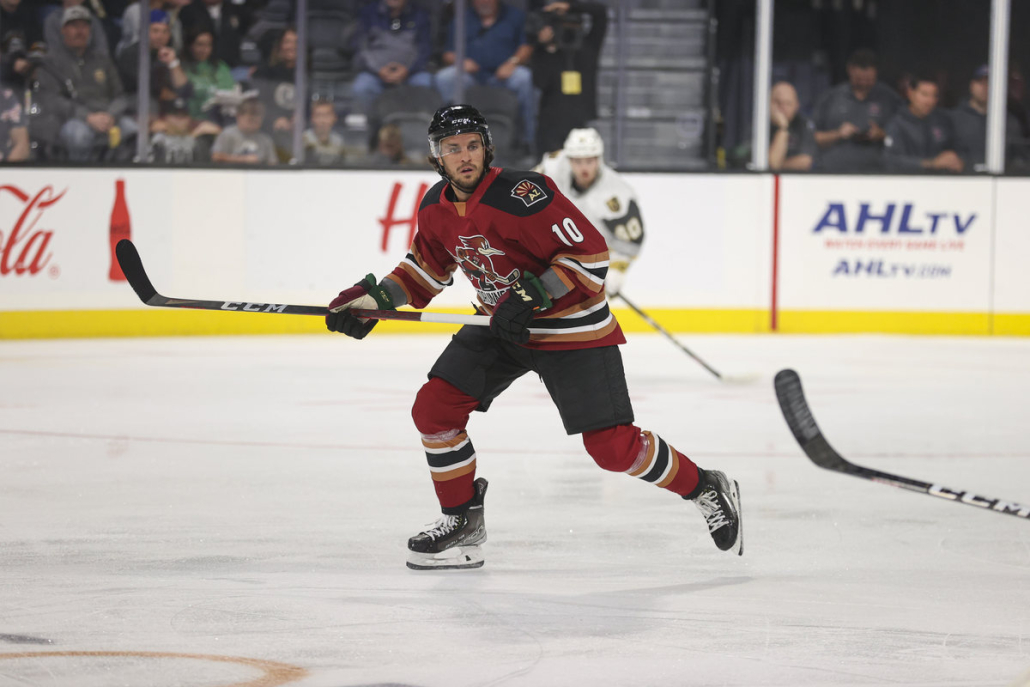 Q: Are you going anywhere amazing this summer?
A: I went to Tulum (Mexico) and Miami with a couple of buddies and my girlfriend. That was nice, we might be going to Hawaii at some point, but we'll see what happens. I'm pretty busy in the summer.
Q: Was it all you thought it would be, all you ever dreamed in your first year in the desert?
A: Yeah, it was awesome. We had a great group of guys, great coaching staff and it was fun. The fans were great too with their support all year. They showed up every night even if it was super nice out and sunny for the afternoon games; they'd still show up. I've got all good stuff to say about my first season.
Q: When did JSD start? When did you go from being "Jean-Sebastian" to "JSD"?
A: It's just easier. For English people to say my name properly it can get mixed up sometimes so I figured going to JS or JSD would just be simpler for people.
Q: You played your 400th AHL game in the fall of 2021, and your 500th here in February. What has been the highlight, you've accomplished so much? Where are you at mentally?
A: Not that I'm disappointed, I am really happy with what I have done, I wish I played more games in the NHL. But if I take a step back and look at myself I think I should be really proud of what I have accomplished. I think I have had an amazing career and never thought I would've played that many games in this league. If you look from the outside it is pretty amazing. At the end of the day I am really proud of myself, I have scored goals in the NHL and been a part of two Stanley Cups with the Penguins.
Q: Did you feel a connection with (Coach) Potvin?
A: Yeah it was amazing, it was really the first time I've had a relationship where we could just talk like we were just two people and could forget about the hockey world. I wasn't scared to express myself or feel vulnerable and could tell him how I actually felt which really makes him (Potvin) a good coach. Sometimes he can be hard, but at the end of the day, he is there for his players and that goes a long way. We need more coaches and GMs that are trying to be closer with the players. If guys feel comfortable going home or coming to their rink they will be comfortable on the ice. If guys can feel like the coach isn't just their coach, but someone they can rely on they will be better on the ice. I really liked that about Potsey (Potvin).
Q: Is there anything you experienced in Tucson that was culture shock?
A: Not really, I kind of knew what to expect from hearing so much about Arizona, the desert, mountains, golf courses so when I got there I just kind of fit right in. It was easy to just jump in to the nice weather, being outdoors and feeling like it fit my personality. I just felt comfortable right away.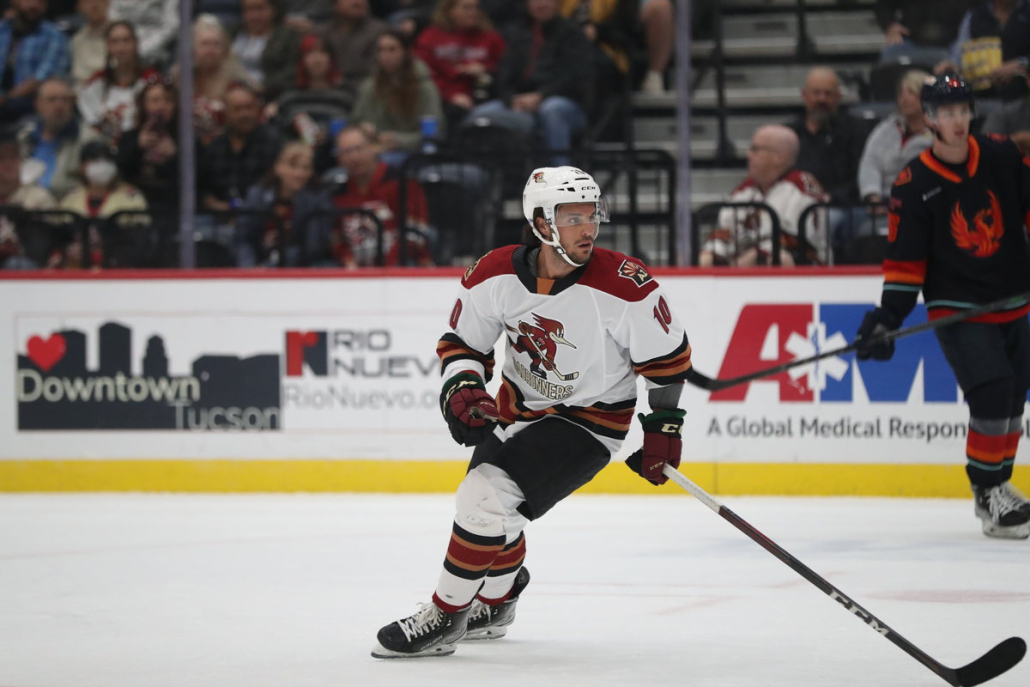 //www.tucsonroadrunners.com/wp-content/uploads/2023/07/JSD_495.jpg
400
495
Cole Schoepke
/wp-content/uploads/2019/06/web-header-logo.png
Cole Schoepke
2023-07-13 16:10:47
2023-08-30 15:33:04
1-On-1 With J.S. Dea