LEADING OFF
Let's leadoff Memorial Day Weekend by revisiting our Wednesday Night This or That and asking the Roadrunners if they'll be having Hamburgers or Hot Dogs on Monday.
Sunday Night with the Guys will also continue our weekend barbecue theme.
BRETT PIECES IT ALL TOGETHER
Arizona Daily Star Roadrunners Writer Brett Fera put a wrap on the 2019-2020 season on Sunday relaying a previously untold story from Head Coach Jay Varady and a bizarre night that would earn Tucson a big point that ended up being the difference in clinching their Pacific Division Championship on what turned out to be an abbreviated season.
ISN'T THAT MIKE?
Michael Bunting returned Thursday night with Volume 3 of his variety show "Isn't That Mike?" as he welcomed special guest Lane Pederson. Make sure you watch the show in its entirety below.
FOOD PICS
Food pics this week with one of my staples since coming to the Roadrunners. As first recommended by Alex Kinkopf, now of ArizonaCoyotes.com, the slice of cheese pizza and a drink for $7.50 at Arizona Pizza Company on Sabino Canyon Road. The slice is the size of the pizza platter that it comes on and it's become my Sunday dinner staple year-round here in the Old Pueblo. With of course a side or two of Ranch.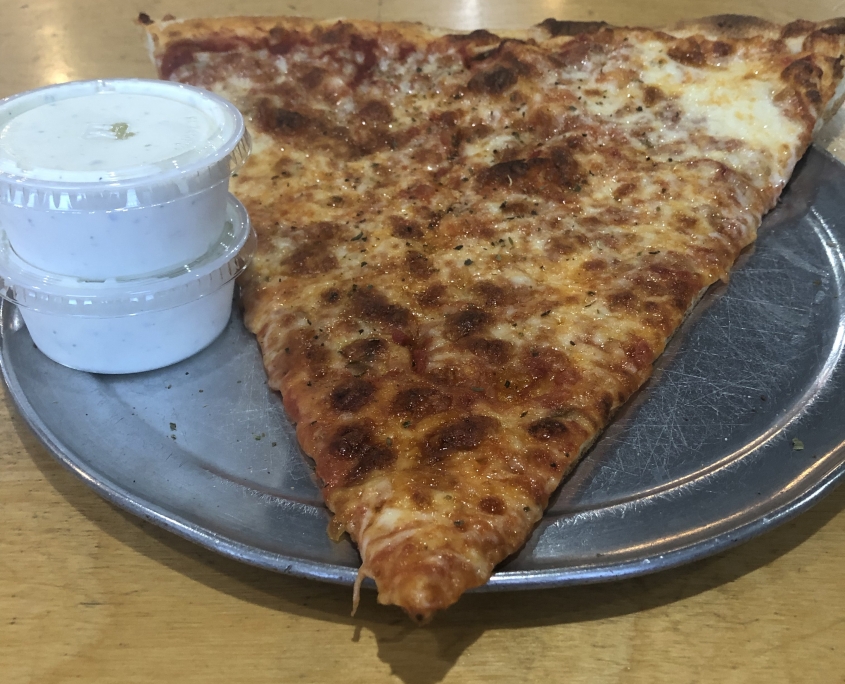 PLAY OF THE WEEK?
Let stay with Monday's finale for Hudson Fasching Day. The hat trick that came as a result of drawing a penalty shot with an empty net. The answer to that equation of course is an automatic goal; and it was.
Tuesday on Roadrunners social media, the long awaited Personality Quiz will debut. Which Roadrunner do you have the most in common with? We'll find out!!
Have a great weekend, love ya!!
Adrian
//www.tucsonroadrunners.com/wp-content/uploads/2020/05/Blog-5_22.jpg
630
1900
Adrian Denny
/wp-content/uploads/2019/06/web-header-logo.png
Adrian Denny
2020-05-22 08:35:41
2020-05-21 16:35:59
Friday Blog With Adrian Denny: Volume 10