The "Voice of the Roadrunners" Adrian Denny and Brett Fera from Tucson.com recently caught up with Tucson Roadrunners General Manager and Arizona Coyotes Assistant General Manager John Ferguson, for his thoughts on the season so far.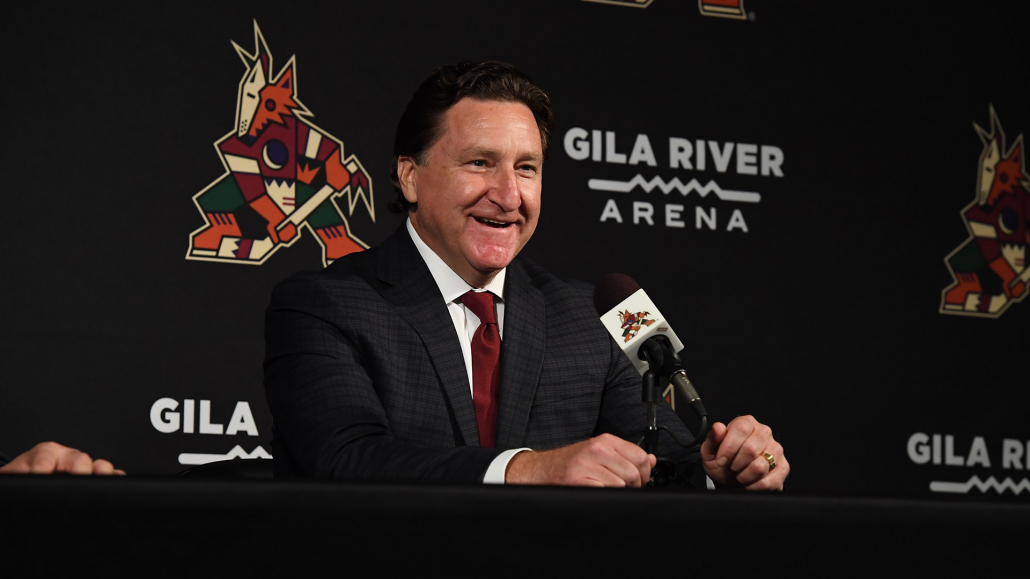 How has it gone for you coming down to the desert into a "non-traditional" hockey market after time with Toronto and Boston?
It's been a real exciting change for me and a great opportunity, both personally for me and for the organization. Getting a chance to work with [Arizona Coyotes General Manager] Bill Armstrong and help execute his vision for the franchise at both levels, to create a great deal of synergy between the two organizations. We're well underway in accomplishing that; we have a long way to go, but we understand where we're going and how to get it done.
You've had a role like this before with the Bruins organization and elsewhere in the league. How does the marriage of your role between the NHL and AHL levels work on a daily business?
For us, Glendale and Tucson are not separate in any way organizationally. We see it on a daily basis, it is a critical lifeline for the Coyotes to identify, acquire, develop, and manage players in the AHL. Simply put, our mission at the American-League level is to develop NHL players in a competitively successful environment, and we want those players to be Coyotes.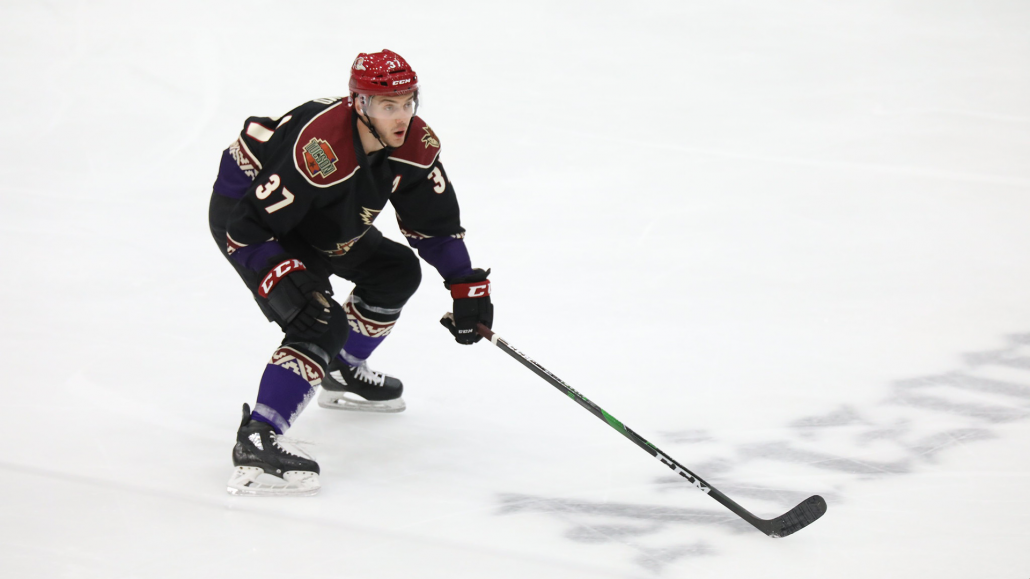 You look at the Coyotes and Roadrunners being one pack, and we've seen that this year. The number of guys that have appeared for both teams, and we've had six players make their NHL debuts with the Coyotes from Tucson this season. The biggest part of that is the guys we watch in Tucson that go up to the Coyotes and go in and contribute to the team. We talk about playing the same systems at both levels and players' ability to jump right in and contribute to the team.
It's a credit to those young men. They're great competitors for the Roadrunners and they go up, whether it be by performance or opportunity. Tucson's captain, Dyson Mayo has been a tremendous contributor with the Coyotes. He seized the opportunity and never turned back. Blake Speers comes out here and digs in, does what Jay Varady, Steve Potvin and John Slaney need. He's demonstrated he's capable of going up and filling a role, and he's done just that. Michael Carcone believed in what we were doing here and came here in great shape, took advantage of an opportunity, and demonstrated he's a guy that you can look to in the future. There are others, Cam Dineen, Barrett Hayton, among others.
The Coyotes are going to have a lot of draft picks over the next few years. How do you manage building next year's roster when it comes time without rushing top prospects amid a need to fill roster spots?
That challenge and understanding and projecting the right amount of time to develop a player in the AHL is typically determined on a case-by-case basis. How far along is a player in their professional and physical maturity, are they ready to go up and earn a spot and become a contributing member of a team that is growing and getting better? Over the years I've been involved in hockey at both levels, and I've yet to see a player play too many games at the American-League level, and I've seen several players play too few. It doesn't eliminate their ability to play, but it can stunt their growth and even lower their ceiling.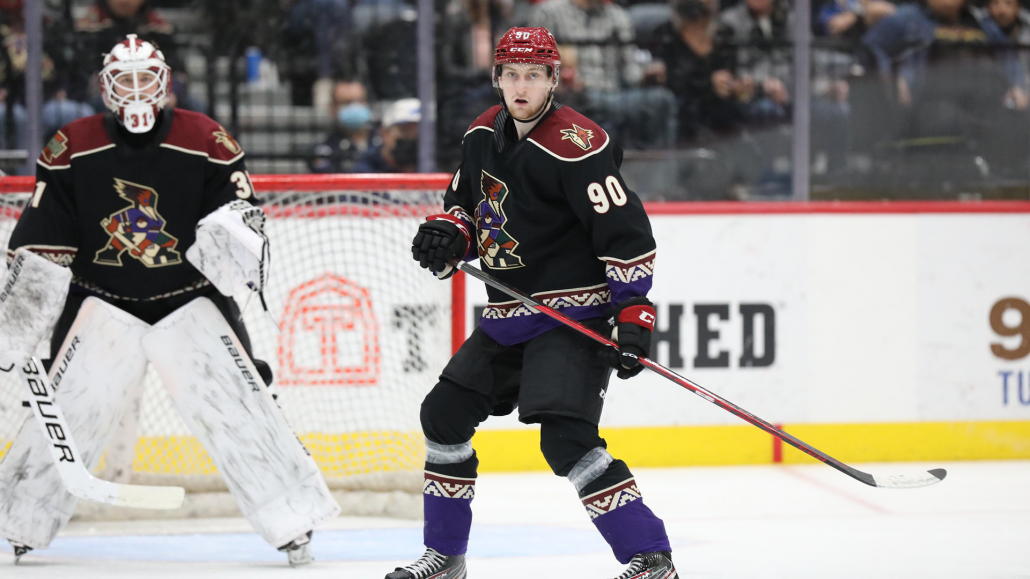 We've got some first-year guys that have already been called up. JJ Moser went up right before Christmas and has been unbelievable to watch with the Coyotes. Matias Maccelli got called up just after Christmas. Other players like Jan Jenik and Victor Soderstrom have gone up and contributed. What have we seen from their development in Tucson that gets them to the next level ready to contribute?
It is a process. We've got a number of top prospects and there will be more. We have three first-round picks and five second-round picks, so our current prospects will be joined somewhere down the road. We've got the type of support for our athletes that we think is unrivaled in the industry at both levels. Whether it's nutrition, load management, we're monitoring that on a daily basis for each individual. We have our development coaches come down to Tucson and help those guys regularly. We understand it will take some time, but we see the skill and we see the potential. These guys are playing meaningful minutes and contributing to a club that is very competitive in Tucson. It's a good group that is getting better and already contributing up top.
Your experience as an executive has already paid dividends for the Roadrunners with the acquisition of guys like Terry Broadhurst. How do you feel your experience has already been a positive considering the need for roster fill-ins and finding those players?
I've been around the game for quite some time, I've been able to develop positive relationships with agents and players. To bring in those veteran guys that have that professionalism and experience is what I call healthy internal competition. Broadhurst has been around for some time, and it made sense for us to add him. He has that veteran capability that helps guys along. I give credit to our coaches and our players; they've been benefitting from high minutes and high reps in all situations.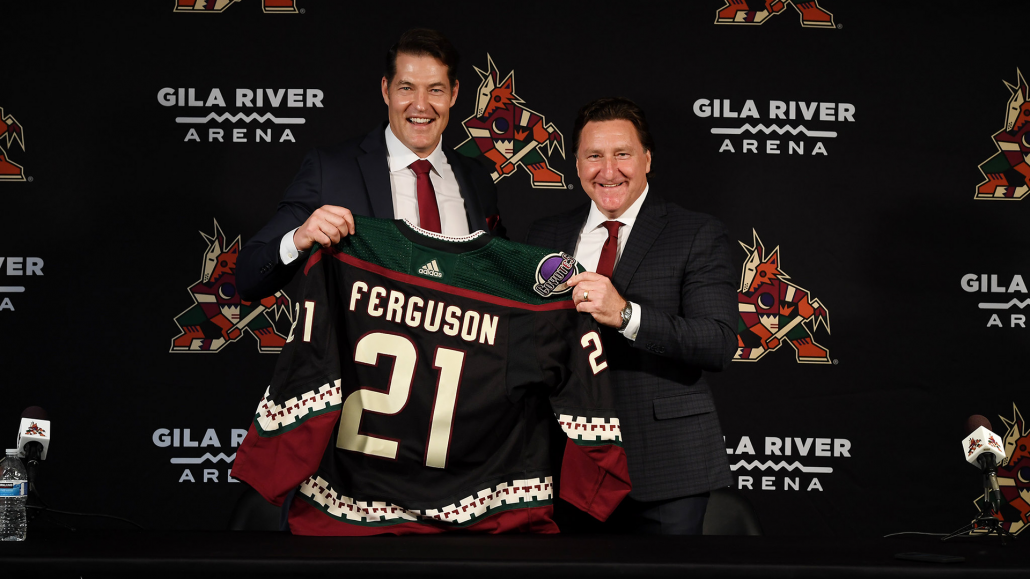 We've seen you down in Tucson quite a bit from Glendale. When you're down here, how often are you able to get away from the arena and experience the city?
It's been nice. I've been down to Tucson in different hotels. Near the arena, downtown, near the campus. It's very lively with lots of people around and lots of things happening. I've been able to enjoy dinner with [Roadrunners Head Coach] Jay Varady and his wife. Tucson's a hidden gem in a lot of ways, it's a great place to be for our players and for our opponents to visit, and it's been tremendous for me. It's a great part of the country and I can't wait to take more advantage of it the longer I'm around.
//www.tucsonroadrunners.com/wp-content/uploads/2022/01/JFerg-495.png
400
495
Jimmy Peebles
/wp-content/uploads/2019/06/web-header-logo.png
Jimmy Peebles
2022-01-16 20:19:19
2022-01-16 20:22:15
Q and A With Roadrunners General Manager John Ferguson