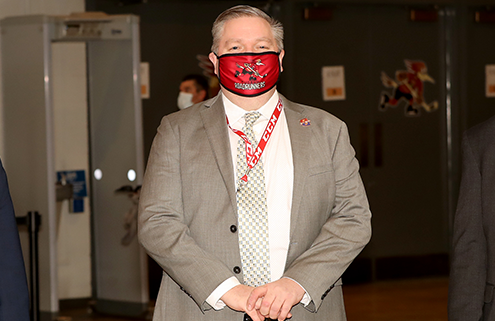 Jimmy Peebles from TucsonRoadrunners.com and Brett Fera from the Arizona Daily Star connected with Roadrunners President Bob Hoffman to wrap up the 2021 season from an on and off the ice standpoint.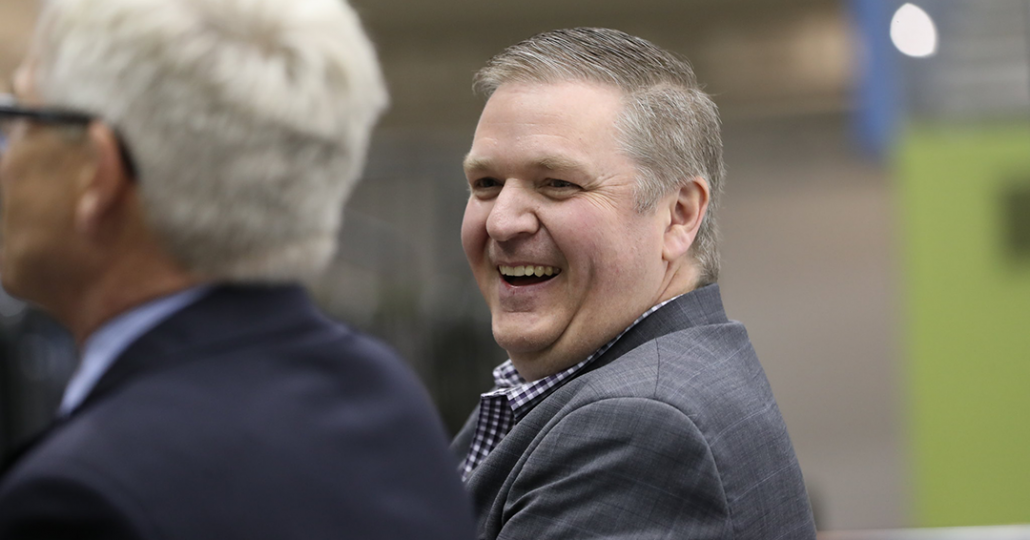 How important was this season in terms of player development?
I think as far as development goes, this year may have been one of the best. When you see that a team may have finished not as high as they would have liked to, and it's unfortunately over a lot sooner than we would have anticipated as far as the postseason; you're able to see some of the players that are going to make a dent in the National Hockey League in the near future, and we have a lot on this team from that standpoint. I think what Jan Jenik showed from day one, but really in the last month has been remarkable. He's been a force for the last six games or so, he got his call-up and looked impressive in his time with the Arizona Coyotes. When you think of Jenik and Victor Soderstrom and even Cam Crotty, and the development we got to see later in the year with Ty Emberson and Ben McCartney; obviously the success of Michael Bunting starting with us and moving up to the Coyotes, and the growth of Adin Hill. I also think Ivan Prosvetov is an NHL goalie within the next two years tops. I really think in terms of development we'll look back at this year and be very proud of the guys that came through Tucson this season and see what they accomplish at the next level.
Looking back, how do you feel about what you and your staff were able to accomplish this season?
I couldn't be prouder of my staff this year. It's such a cliché to talk about the "new normal" and that there isn't a playbook for any of this, but it's all accurate and true. When you look back to the amount of planning and the number of different angles we took, whether it was in April of last year, then what we turned to in June or what did September become. Once it became a reality that a season was happening in December and starting it February, there were just so many twists and turns. It was nothing anyone could be prepared for or had done before, so to see that response from a small number of people and see the amount of passion that our crew puts in on a day-to-day basis and see what they did to stay engaged with fans. We knew it would be a different approach and like a sports team, we won some and we lost some. I think we had a lot of good successes and a lot of things we learned from. It's the nature of the sports industry to compare yourself to your competition, but when I see what other teams did, I think we were at the top of the league.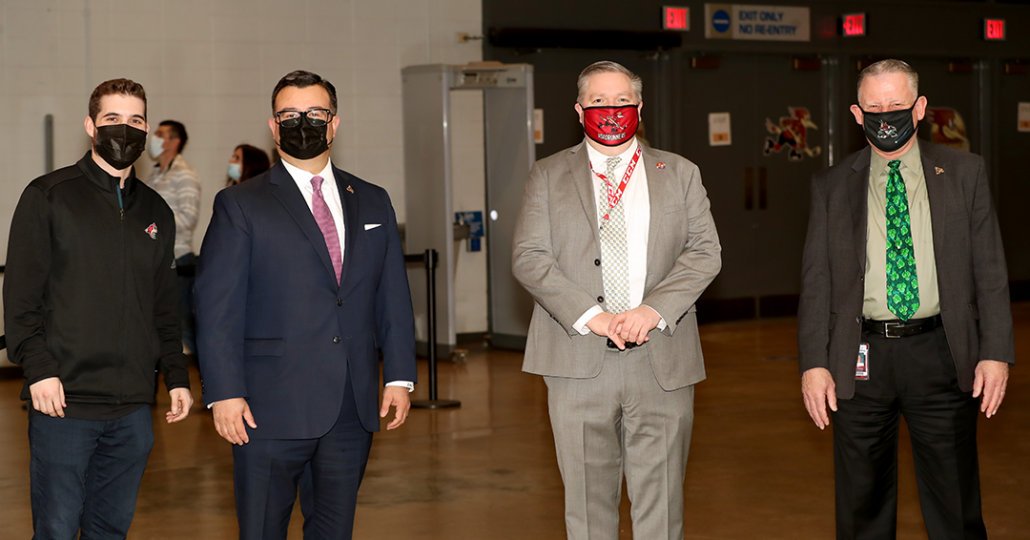 With so much uncertainty throughout the offseason and entering the season itself, what is one thing that really surprised you this year?
The one thing that really surprised me, that we had no idea about around September or October, was what kind of comfortability or support would be there for in-person activity. For the corporate partners that wanted to be a part of this very unique season, it would've been just as easy for them to want to hit the pause button and sit this season out. We didn't see that, we saw fans at capacity for every game we played, we had great support from our partners and regular dialogue between us and them. You saw the humanity with our partners and with people and the community, and you really saw the affection and affinity for our team from our fanbase. Through thick and thin, and even in a pandemic, they found a way to get out and see the team they love.
What from the Fifth Anniversary Season will carry over into next season, and what can we look forward to heading into the 2021-2022 season?
We are going to celebrate some more. Our Fifth Anniversary is going to be longer than a one-season celebration. We plan on having our Fifth Anniversary logo be our centerpiece at center-ice as well next season. We plan on making a return to the Fifth Anniversary jerseys for a celebration on a weekend where we can welcome 6,500 fans. It is going to continue into next year, and a lot of the things my hardworking staff had prepared for and put in place for this season that didn't come to fruition will be able to be executed next season. For the fans that were able to be at our games this year, they'll just get to enjoy it twice and see it again. We're really excited about that.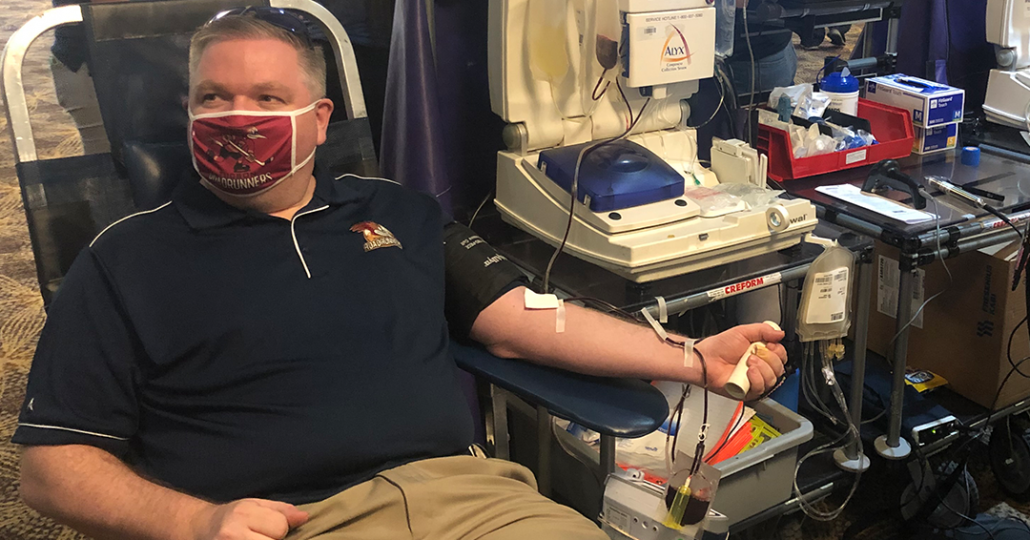 What does our Fifth Anniversary Season mean to you?
I stood in the arena at our last game and looked around at what was our best crowd of the season and the best energy. There are so many uncertainties when starting a franchise, we knew what we wanted to accomplish and the path we wanted to take. We've had life-altering events that have happened on our ice and in our arena, and things that just make you closer with your staff and the fans. To walk around the arena and genuinely be thanked, and to thank our fans for being a part of our season and being engaged through thick and thin really matters, and it makes them our family.
What was your favorite moment from this season?
I have a couple for this particular season. I think our fan appreciation day season finale and connecting with so many fans was really rewarding and emotional. I also look back to our First Responder's Day. It was something we wanted to do on opening night, we didn't want to get through this entire season without honoring them. So by putting that together and seeing the response from so many medical workers in Tucson and Banner Health and AMR, great partners we have, I really enjoyed that piece of it too. Lastly, even though it was only 650 fans, that first game with fans back was night and day from when there was nobody. To see what it was like when it was empty to what it was with 650 of your closest friends and family celebrating and enjoying what was going on was a significant moment.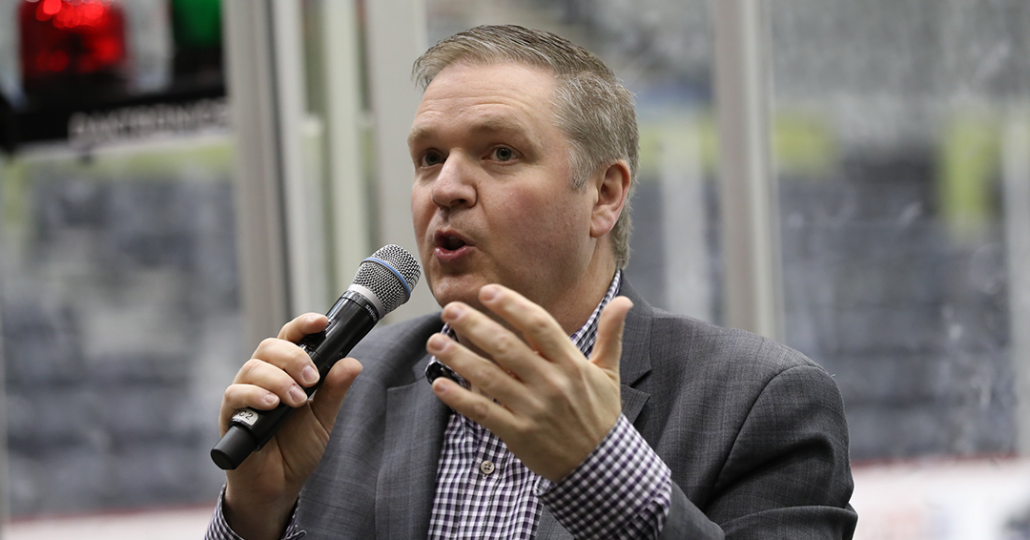 What do the next few months look like for you and your staff?
We look to be penciled in for the week of October 22 as our home opener next season, what days it'll be I'm not totally certain yet. There is no offseason, I tell our staff that way too much, we have to do everything we can to recover and refuel and replenish. We have to do everything safely and correctly for our fans, but we also have to get to that pre-2020 momentum, and we're excited for that growth and to get back to that level again.
//www.tucsonroadrunners.com/wp-content/uploads/2021/05/Bob-QandA-495-copy.png
400
495
Jimmy Peebles
/wp-content/uploads/2019/06/web-header-logo.png
Jimmy Peebles
2021-05-25 09:12:26
2021-05-25 09:12:27
Q&A With Tucson Roadrunners President Bob Hoffman