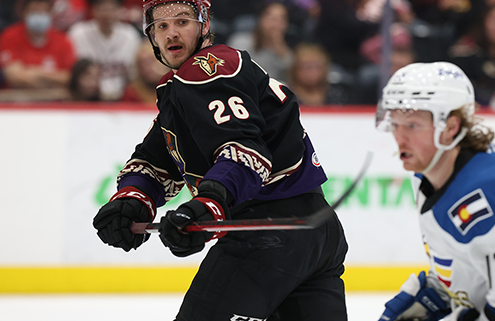 Tucson, Arizona – The Tucson Roadrunners announced the roster for day one of Training Camp, which starts Monday at 11 a.m. at the Tucson Arena:
For the full roster, click HERE.
Players in red are returning from the 2021-2022 Tucson Roster
Forwards:
#10 – Jean-Sebastien Dea – Led Laval (AHL) in goals last season with 26
#13 – Nathan Smith – Made NHL debut with Arizona Coyotes on April 12, 2022
#16 – Ryan McGregor – Appeared in all 36 games for Tucson in 2020-2021
#18 – Kameron Kielly – Made AHL debut with Belleville Senators on October 30, 2021
#24 – Kaid Oliver – Led Iowa (ECHL) in games played last season (70), finished top-five on team in points (15g 35a)
#25 – Michal Mrazik – Will be making North American professional debut
#26 – Travis Barron – Set career highs for goals (12) and assists (13) in first year with Tucson
#27 – Adam Cracknell – Has appeared in 998 career professional games, including 210 in the NHL
#33 – Gabe Guertler – Led Atlanta Gladiators (ECHL) in games played last season with 69
#39 – Cameron Hebig – Was one of two players to appear in all 68 games for Tucson last year
#51 – Reece Vitelli – Led Prince Albert (WHL) in points last season with 25 goals and 26 assists
#55 – Paul McAvoy – Made professional debut with Atlanta last season after five years at Colgate (ECAC)
#63 – Colin Theisen – Led Arizona State University in points (19g 43a) last season as Captain
#76 – Hudson Elynuik – Won the ECHL's Kelly Cup with Newfoundland in 2018-2019
#91 – Tyson Empey – Scored first career AHL goal on January 23, 2022
#94 – Liam Kirk – Made his North American professional debut with Tucson on October 15, 2021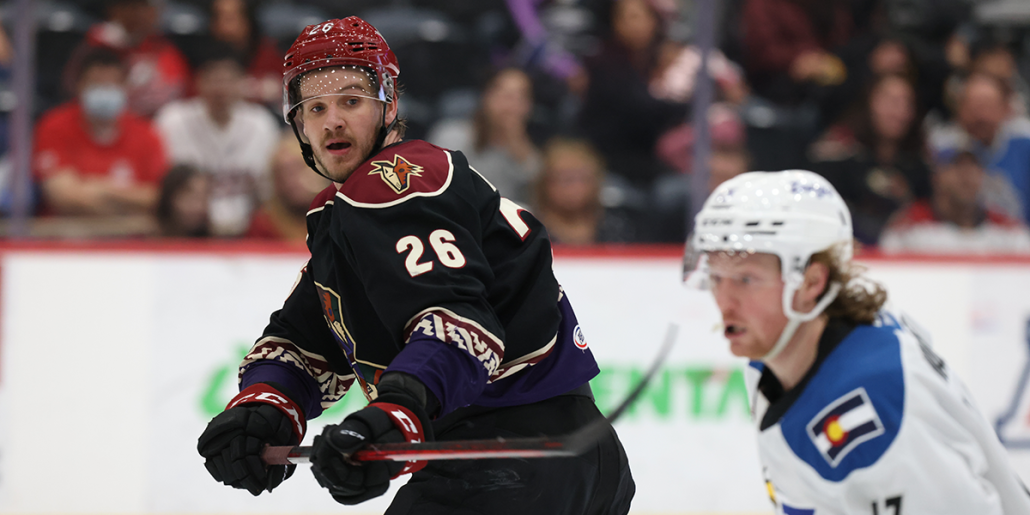 Defense:
#3 – Ronald Knot – Represented the Czech Republic at the 2022 Winter Olympics in Beijing with KHL teammate Lukas Klok
#6 – Noah Laaoouan – Will be making professional debut after six seasons in the QMJHL with Cape Breton and Charlottetown
#20 – Devante Stephens – Set AHL career highs for games played (59) and points (15) with Abbotsford last season
#31 – Lukas Klok – Teammate of fellow defenseman Ronald Knot in KHL and at 2022 Olympics in Beijing
#34 – Will Reilly – Appeared in 66 games over the last two seasons with the Wilkes-Barre/Scranton Penguins (AHL)
#56 – Tim Davison – Co-led Atlanta Gladiators (ECHL) defensemen in points (40) and co-led entire team in assists with 33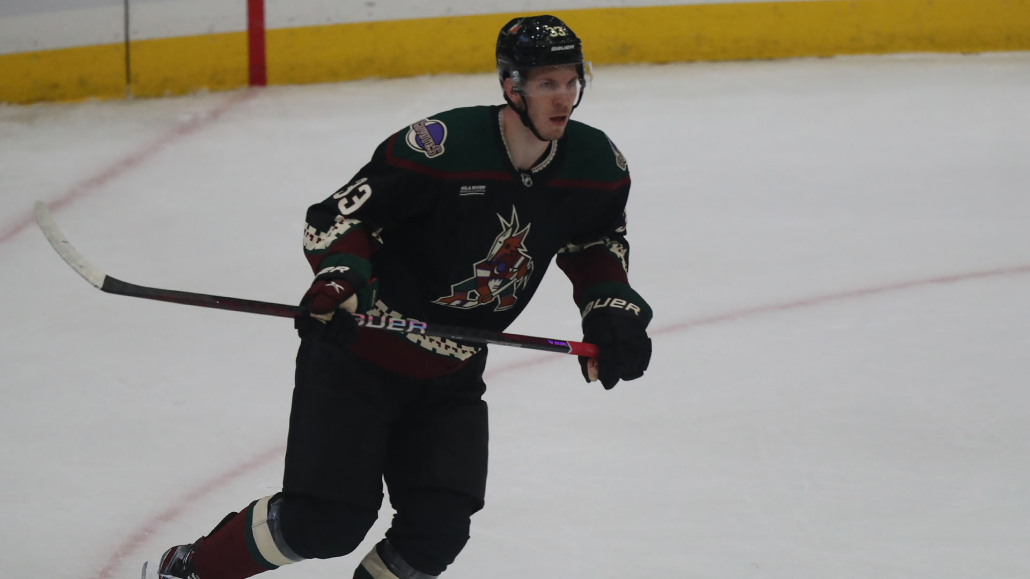 Goaltenders:
#41 – Tyler Parks – Appeared in five games with Tucson in 2019-2020 season, earning his first career AHL win in his first AHL start
#50 – Ivan Prosvetov – Set career highs for minutes played, saves and wins last season with Tucson
#78 – David Tendeck – Opened AHL career with shutout streak of 92:30 last season with Roadrunners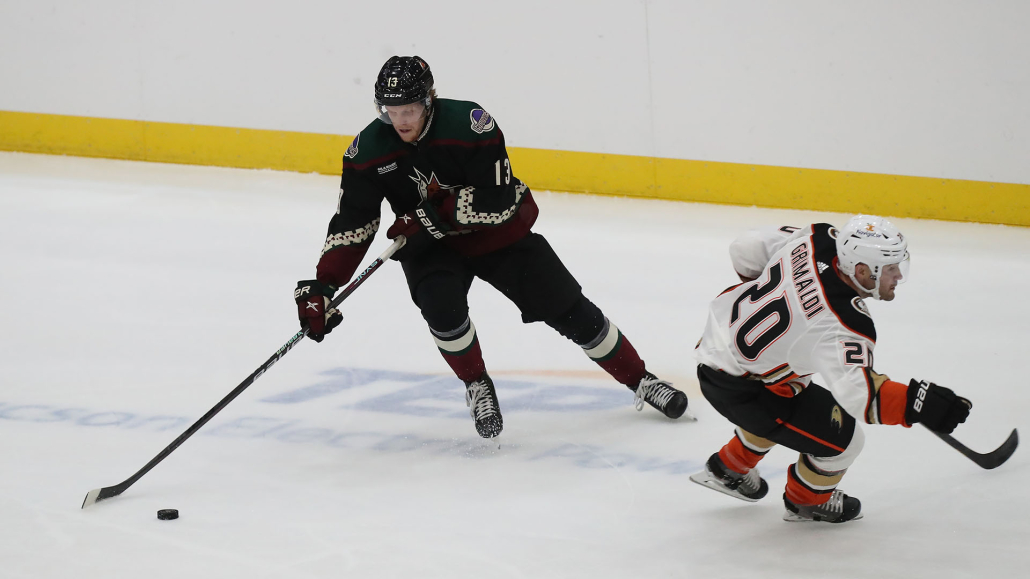 Daily Schedule: All training camp practices are closed to the public.
Monday, October 3: Practice at 11:00 a.m.
Tuesday, October 4: Practice at 11:00 a.m.
Wednesday, October 5: Practice at 11:00 a.m.
Thursday, October 6: Practice at 11:00 a.m.
Friday, October 7: Preseason Game vs Henderson at 7 p.m.
Radio Broadcast: FOX Sports 1450AM and iHeartRadio App with 6:45 p.m. Roadrunners Warm-Up
Sunday, October 9: Preseason Game @ Henderson at 3 p.m.
Sunday's Live Audio Stream can be heard on TucsonRoadrunners.com and the team's Facebook, YouTube, and Twitter platforms.
In addition to a radio broadcast of Friday's game and a livestream of Sunday's game, Tucson Roadrunners Happy Hour returns to FOX Sports 1450AM and the iHeartRadio app on Tuesday at 5:00 p.m. featuring Tucson General Manager John Ferguson with Adrian Denny, the Arizona Daily Star's Brett Fera and new co-host Kim Cota-Robles. A Training Camp Preview edition of the Tucson Roadrunners Insider Podcast will release ahead of Monday's practice on the iHeartRadio app. Roadrunners Reports return Monday and will Monday-Friday throughout the season on Tucson iHeartRadio stations.
//www.tucsonroadrunners.com/wp-content/uploads/2022/10/495_400_10_3.png
400
495
Tucson Roadrunners
/wp-content/uploads/2019/06/web-header-logo.png
Tucson Roadrunners
2022-10-03 08:15:00
2022-10-03 12:29:00
Roadrunners Announce Training Camp Roster