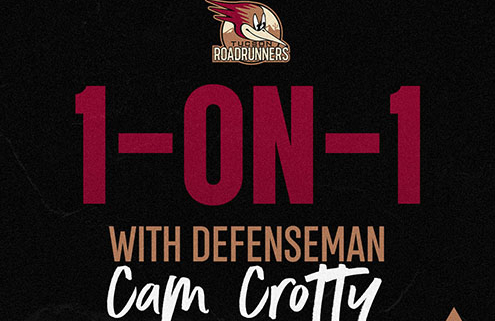 Tucson Roadrunners Defenseman Cam Crotty joined the Tucson Roadrunners Insider Podcast on Monday, May 15 from his hometown of Ottawa, Ontario. The third-year Roadrunner detailed his road trip back home, as well as his time in the desert since being drafted by the Arizona Coyotes in the Third Round (#82 overall) of the 2017 NHL Entry Draft. The full episode can be found on the iHeartRadio App or by listening below.
Listen to "Cam Crotty Goes Cross-Country" on Spreaker.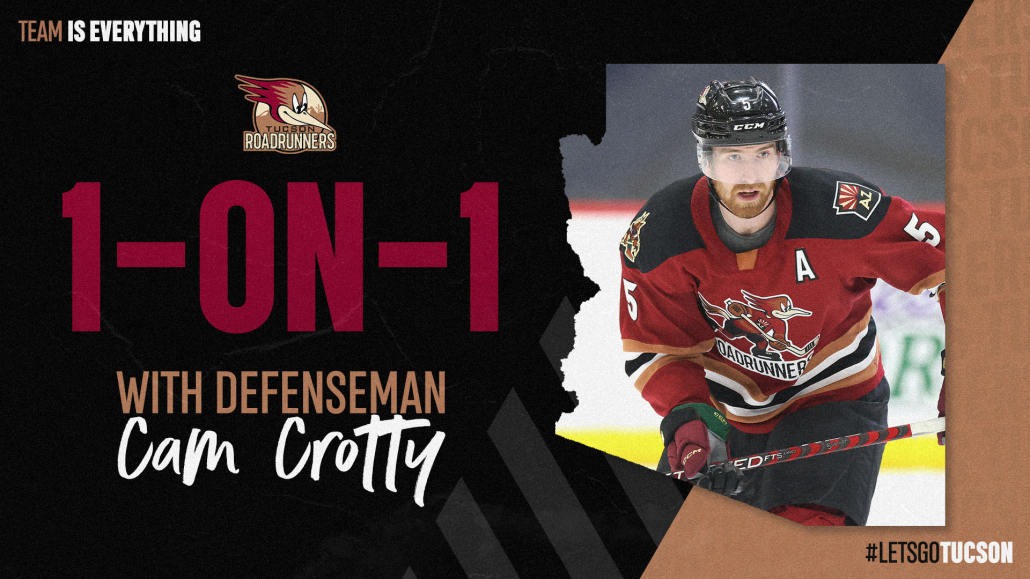 Q: Thanks for joining us Cam, how was your road trip back home?
A: I made really good time. I drove 13 hours and stopped in Amarillo, Texas, then I got up and drove to St. Louis [the next day]. Then my plan was to drive maybe 10 hours and do the rest the next day, but once I crossed the border in Detroit, I decided to just rip through the final six hours [to Ottawa]. I must have caught a third or fourth wind or something and pushed all the way through, I got home at 4:30 in the morning. It was wild.
Q: How seriously did you take us when we said the podcast would be calling at the end of the season?
A: You guys are men of your word, I figured you'd be calling *laughs* I think last year it was maybe a month after the end of the season. I would do a podcast with you guys every week.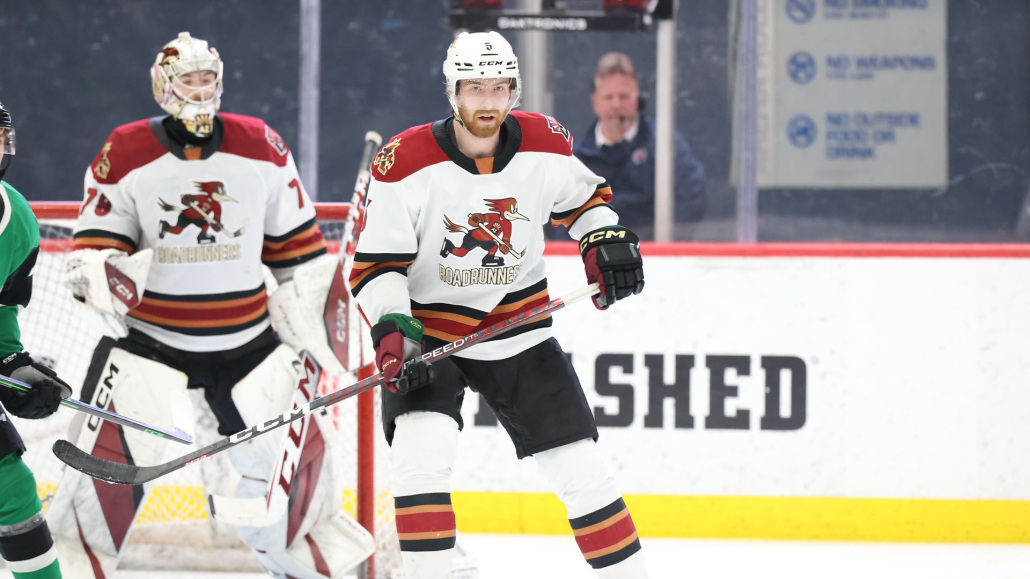 Q: You've been with us for three full seasons now, who have you really enjoyed playing with during that time?
A: A lot of guys. I had known some guys from development camps, but the first guy that I met here was Ryan McGregor. We've been through those three years together. Obviously, he had some bad luck with injuries last year, but I thought he was a big player for us down the stretch [this year]. He's had a lot of growth, but there have been so many guys. Other guys that I've been with for a long time are Ben McCartney, Mike Carcone, Ivan Prosvetov, Cam Hebig is another guy. Travis Barron has been my road roommate on the road, I could rattle off so many guys.
Q: Those teammates that you named are also great human beings.
A: That's half the battle. You can find good hockey players, but finding good hockey players that are good people is how you win. You build that culture that you pass along to the next guys, it's a huge help to any team. We had that in spades this year.
Q: You were selected by the Arizona Coyotes in the 2017 NHL Entry Draft. What were your reactions to being drafted to the desert?
A: That's a long time ago now, it was awesome. I remember going into that day having an idea that I was probably getting picked around where I did, but I went into it with an open mind. At the end of the day, I wanted to go where I was wanted and had a chance to go in and help. I vaguely remember the Draft Combine and the meetings, it's such a stressful day when you go and meet with twenty-plus teams that just grill you. I remember having a great meeting with Arizona, and getting picked by them was a great memory for myself and for my family.
Q: After being drafted, you spent three seasons at Boston University, a prestigious school and hockey program. What was that experience like?
A: BU was everything I hoped it would be. I loved it while I was there, it was a great city, a great campus and a great school. I was there to play hockey, and that's my job now, but it was a quality education. Top to bottom, it was a great experience.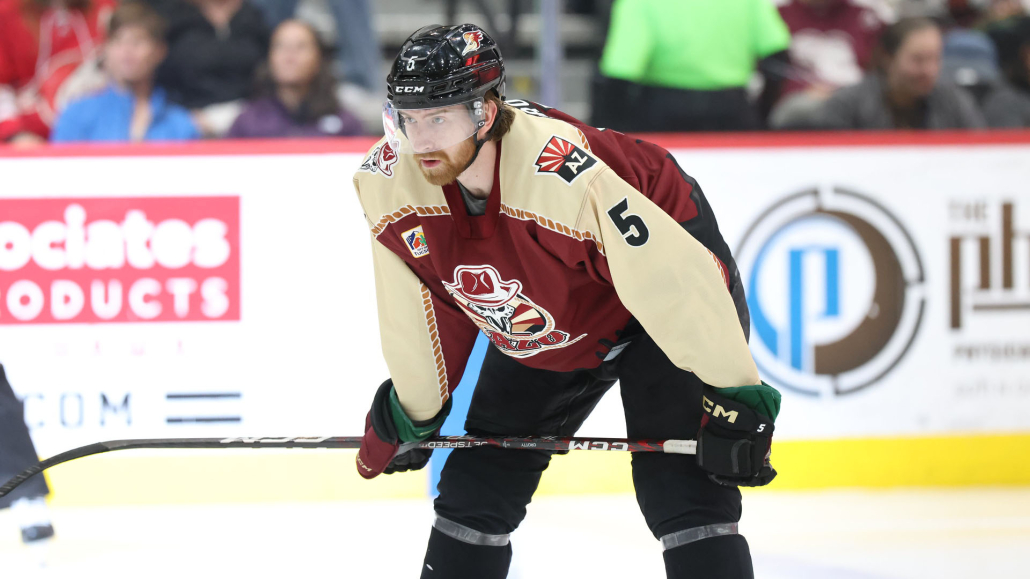 Q: You were roommates with fellow defenseman Devante Stephens, did you know him before he joined the Roadrunners this season?
A: I did not, it's such a testament to hockey players and how quickly we can become friends with someone. I was reassigned to Tucson from the Coyotes Training Camp, and there had already been a couple of days before I got there so guys had already locked in their roommates. I was looking for a roommate, and I walked in the gym and asked Hudson Elynuik if he knew anyone who needed one too. Hudson said "I think D-Vo does" and pointed to Devante, who I had just met the day before. But that was it, we signed the lease and it was a great year. He's a great dude.
Q: Despite that, it wasn't very common that we saw you guys paired up in the lineup.
A: I think we talked about this on the podcast last year, but sometimes we have stretches on defense where guys will play together a lot. I played with "D-Vo" a little bit at the start of the year, I had a stretch with Vlad Kolyachonok, and I played with Steven Kampfer a lot to end the year. For the most part, you get some touches with each guy throughout a game, I think most games I'd play with four of the other five guys. It's always easier when you're comfortable with a guy, and I thought we were good together near the start of the year.
//www.tucsonroadrunners.com/wp-content/uploads/2023/05/Crotty-495.jpg
400
495
Jimmy Peebles
/wp-content/uploads/2019/06/web-header-logo.png
Jimmy Peebles
2023-05-17 14:54:30
2023-05-17 14:54:32
1-On-1 With Cam Crotty