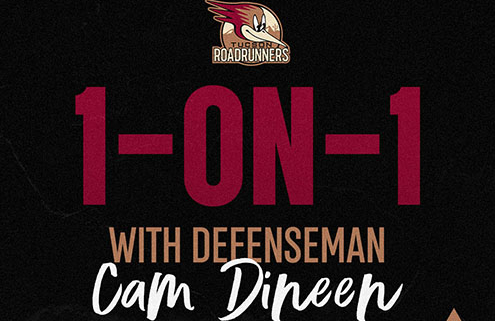 Tucson Roadrunners defenseman Cam Dineen stopped by a special Pregame Edition of Roadrunners Happy Hour prior to Tucson's clash with the Henderson Silver Knights on Tuesday, November 15. Join Adrian Denny, Brett Fera, and Kim Cota-Robles every Tuesday at 5 p.m. on FOX Sports 1450AM and the iHeartRadio app. A podcast version of this week's episode, including additional guests Brian McCormack from the Henderson Silver Knights and Jimmy Peebles from TucsonRoadrunners.com, can be found on the iHeartRadio App or by listening below.
Listen to "Live From $2 Twos-Day!" on Spreaker.

Q: The team is off to a good start through ten games. I think we've really come together as a group and played some good hockey.
A: It's been good. The group is happy about where we are so far, it's been successful. At the same time, we've learned a lot. We've had some ups and downs, and games we should have won where we didn't. [Roadrunners Head Coach Steve Potvin] has stressed that to us and all the guys know it. It's been a good start overall, and I think we're just looking to build off it.
Q: Last year, starting two days into the season, there was a lot of AHL/NHL movement up and down I-10. This year through the first month, both the Coyotes and Roadrunners have stayed pretty set to this point.
A: Last year was a pretty crazy year, the Coyotes haven't had as many injuries this year. We've had pretty much the same group here. I think we're built with some good depth, so when guys do go up, we'll have those guys that can fill in. You have to bring consistent work ethic here every day and you'll get good results, and I think a lot of guys have that opportunity (to go up) this year.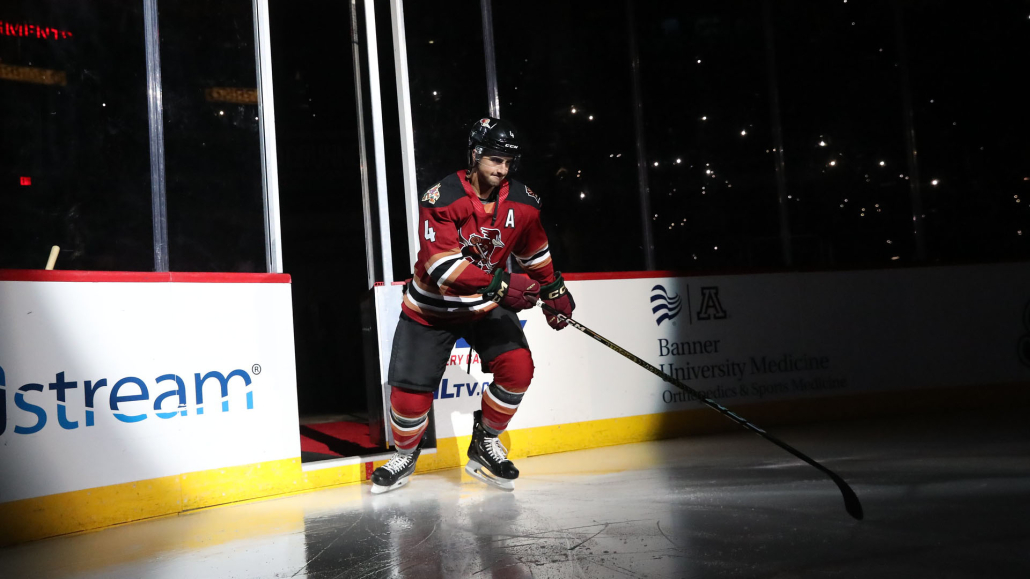 Q: You've really developed into an offensive threat on the blue line over the last two seasons, how have you seen your game evolve as you've grown as a player?
A: Back in the OHL, I was more of an offensive defenseman. When the Coyotes signed me, they stressed my defensive game and rounding it out. You have to be solid at that at the NHL level. The first few years (in Tucson) were honing in on my defense, and once I did that and gained trust I still had those offensive instincts. Being an older guy and getting some NHL experience, the coaches want me to use that offensive side. I've gotten power-play time, and we've had a lot of good players on that power-play. Playing with those guys, you're going to get some points just by giving them the puck.
Q: Our defense looks pretty similar to what we've seen in the past with Victor Soderstrom and Cam Crotty, among others. What about Ronald Knot?
A: He's been great, I think he solidifies everything. We obviously have a wide variety (on defense), but he can do it all. He's a big body, he moves the puck well, and can also defend really well. He's been important for us.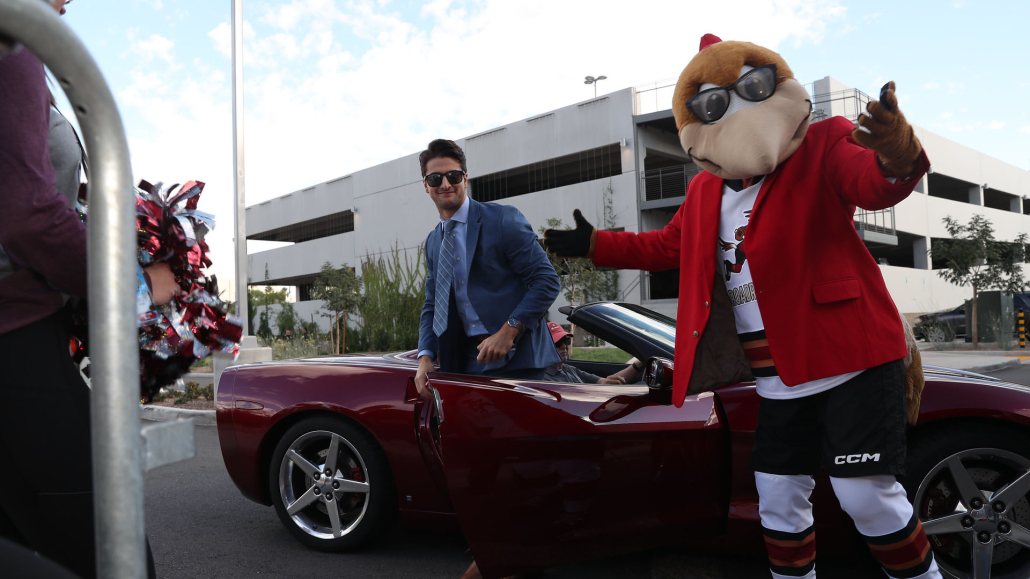 Q: As you look down at your teammates taking warm-ups, is there something we should be looking for?
A: I don't think there's too much to watch. A lot of guys have their rituals and how they go about warm-ups. Some guys do some interesting things. A couple guys will hit each other in the corner, you might just stand there and stick handle, I have a couple little things like that but everyone has their own.
Q: It's been great to watch goaltender Ivan Prosvetov this year. How great has he been from your perspective?
A: He's been awesome. He's right there knocking on the door (of the NHL), he's shown that in the past few years and so far this year he's shown that consistency that any NHL team is looking for in a goalie. He's been great and he's helped us win some games, for sure.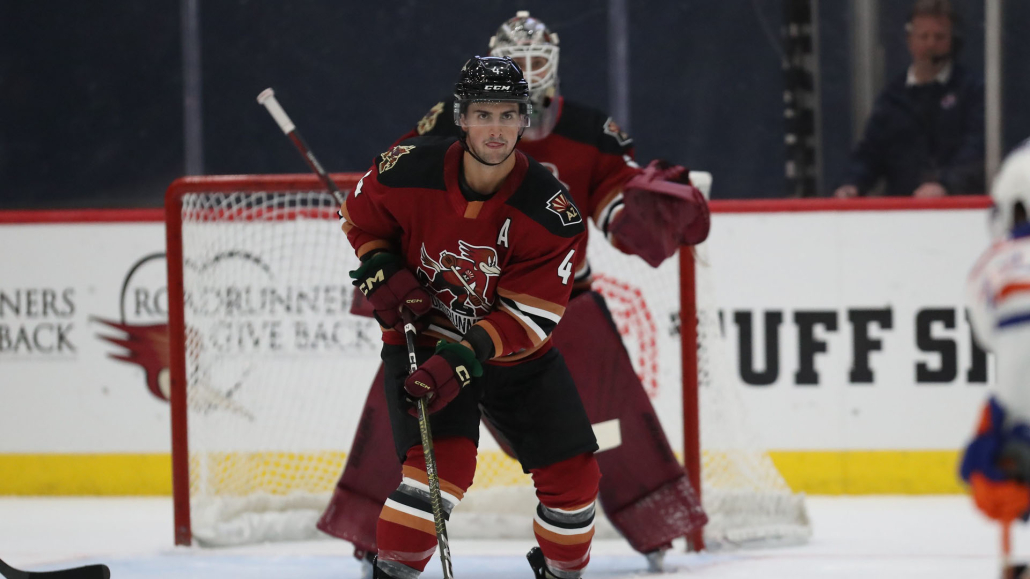 (Photo Credits: Kate Dibildox/Chris Hook)
//www.tucsonroadrunners.com/wp-content/uploads/2022/11/495-1on1-11.17.jpg
400
495
Jimmy Peebles
/wp-content/uploads/2019/06/web-header-logo.png
Jimmy Peebles
2022-11-17 16:52:45
2022-11-17 16:52:47
1-On-1 With Cam Dineen