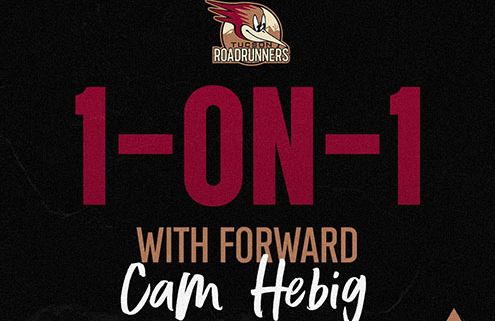 Tucson Roadrunners forward Cam Hebig stopped by Roadrunners Happy Hour live from TCC Holiday Ice to talk about his third season in the desert. Join Adrian Denny, Brett Fera, and Kim Cota-Robles every Tuesday at 5 p.m. on FOX Sports 1450AM and the iHeartRadio app. A podcast version of this week's episode, including Cam's favorite music, can be found on the iHeartRadio App or by listening below.
Listen to "Live From TCC Holiday Ice With Cameron Hebig!" on Spreaker.

Q: Cam, thanks for joining us at TCC Holiday Ice. We heard you walked here, what has it been like living in Downtown Tucson?
A: I love living close to the rink, it's so convenient for me. I can walk back and forth from the rink to my place. I also like walking downtown, and it's a great setup out here at the TCC. I've always wanted to check out the outdoor rink here.
Q: The Roadrunners are back home for four games in six nights starting Friday. Do you enjoy the quick turnarounds like that?
A: We're looking forward to getting back at it here. Obviously, last weekend was a tough one, we wanted four points and came away with one. But we can take the lessons learned from those losses and get back to work here this week. We have a busy stretch coming up here before Christmas. A lot of games, a lot of chances, and we're looking forward to that.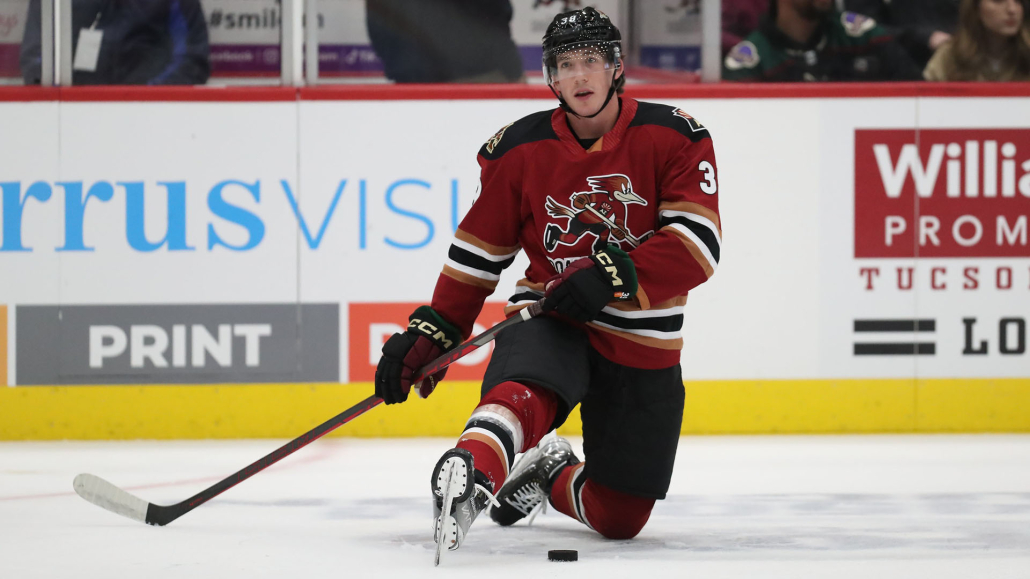 Q: We're starting the home stand with two games against the Ontario Reign, who we just played on November 26 and 27. What is it like playing a team again so quickly?
A: You get to know their tendencies, but every night is a hard night. This division is so strong, you can't take any nights off. There are a lot of good teams, and we have to bring it every night if we want to win games.
Q: What is it like playing in such a tough division this year with the ten-team Pacific Division?
A: Our coaching staff does a great job on the pre-scouts and what teams like to do off face-offs and that kind of thing. We're always prepared before a team comes in. Every point matters, it can come down to those final months and final games. We have to be looking to bring home every point that we can. It's a big stretch coming up, and we're looking to capitalize on that.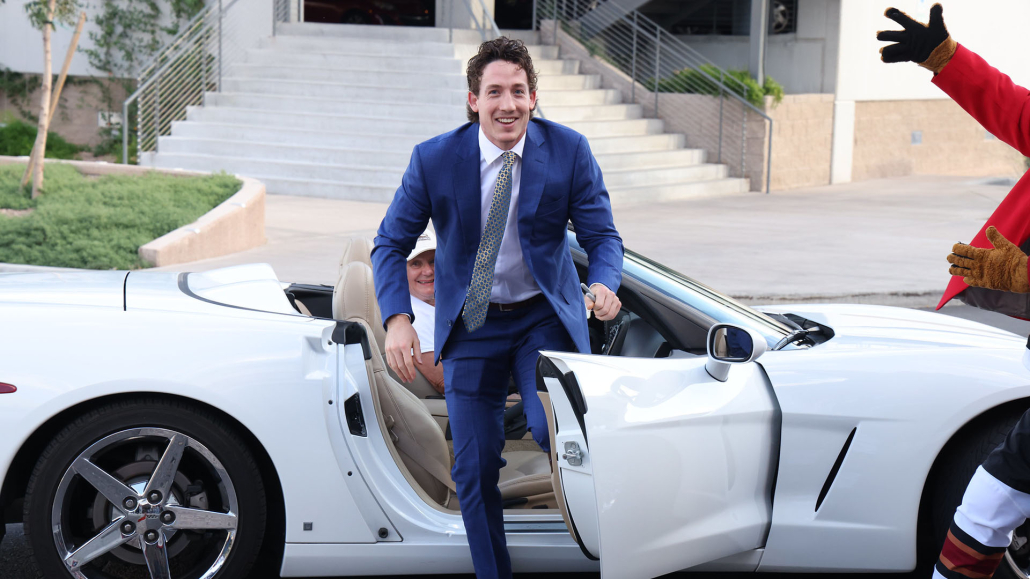 Q: Do you see the AHL Pacific Division remaining this tight and competitive through the entire season?
A: Absolutely, I think it will be this strong all the way out. Every team is competitive and it's a hard league. You have to bring it every night, and we have the team to do it. We have a lot of bodies and a lot of guys looking to make the most of their opportunity. I think we're in a good position moving forward.
Q: What does a practice day look like for you?
A: I'll get up pretty early, and I like to get in a workout in the morning. I'll grab some breakfast, and then we have a team meeting. Then it's practice and I'll usually roll out and stretch afterwards before I head home. I get out and enjoy the sun, I read a lot, I've done some hikes. [Tucson] is such an awesome place to play and there's so much to do away from the rink, I've enjoyed that part of it.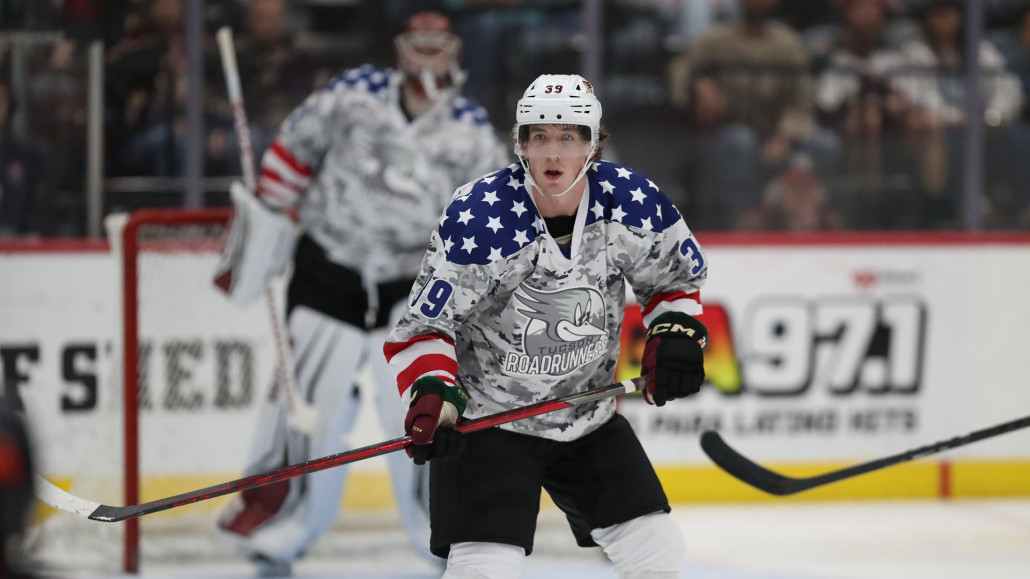 Q: How do you prepare yourself on a gameday ?
A: I think everyone has their own pregame routine, they find what works for them over the years. Whether that's music, some downtime and just thinking about the game, maybe it's a soccer game, it could be anything. I try to focus on the game and visualize. Over the years, I've found what works for me and kind of stuck with that.
Q: What was it about this organization that made you want to stay with the Roadrunners?
A: I really enjoyed last year and had a great opportunity playing here, and I thought this year would be another great opportunity. I've learned a lot, and I'm looking forward to learning more. I think we have a great opportunity to win some games and get into the playoffs.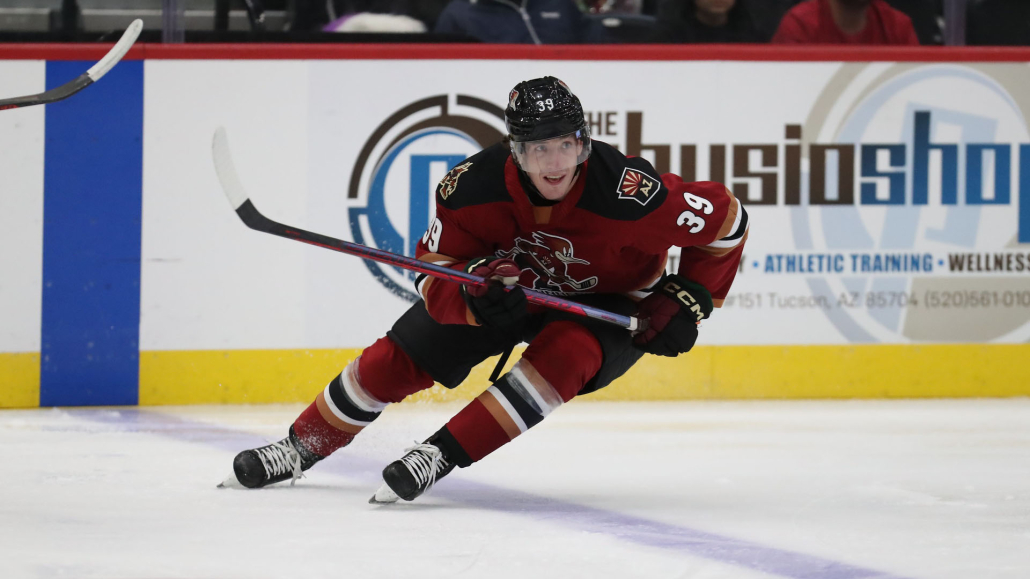 (Photo Credits: Kate Dibildox/Chris Hook)
//www.tucsonroadrunners.com/wp-content/uploads/2022/12/12.8-1on1-495.jpg
400
495
Jimmy Peebles
/wp-content/uploads/2019/06/web-header-logo.png
Jimmy Peebles
2022-12-08 14:04:12
2022-12-08 14:04:14
1-On-1 With Cam Hebig