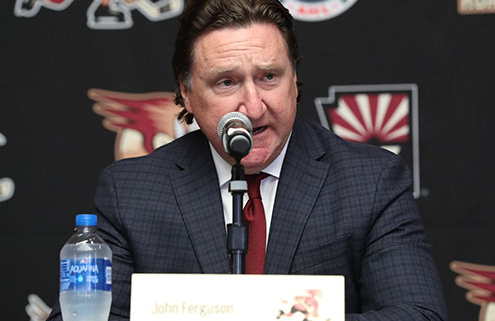 Roadrunners Happy Hour returned to FOX Sports 1450AM to kick off the 2022-2023 hockey season. "Voice of the Roadrunners" Adrian Denny, the Arizona Daily Star's Brett Fera, and new co-host Kim Cota-Robles were joined by Roadrunners General Manager and Coyotes Assistant General Manager John Ferguson. A podcast version of the full Happy Hour can be found on the iHeartRadio App or by listening below.
Listen to "Roadrunners General Manager John Ferguson stops by for Happy Hour" on Spreaker.
Q: Welcome back to Happy Hour, how are you?
A: Excellent, thank you. It's great to join you all and I'm looking forward to getting (the season) started here.
Q: You've been down at practice each of the last couple of days to open Roadrunners Training Camp. What do you think of this group?
A: We're going to let our actions speak louder than our words, but we feel much better about our organizational depth (this season). We have skill, we have leadership, and we get some returnees that finished the back half of last year making strides on and off the ice. We have guys coming back that had really good offseasons, and we have some new faces too, like Nathan Smith out of [University of Minnesota-Mankato]. We traded for his rights, and he played ten games with the Coyotes last year with a couple of goals. We look forward to getting off on a good start, having a good week, and we're looking forward to seeing everyone at home Friday night against Henderson.
Q: There are a lot of new faces that are going to make an impact right away with this team. Were there specific player traits you were targeting during free agency as you were looking to fill this roster?
A: There were, and that was something where the pro staff, the development staff, and the coaching staff all weighed in on. We took a look around and we thought we could address some depth and ability on our blue line, and we've done that. We certainly think we have better leadership and more experience, but we also have some good youth. It's a good mix, and we're going to see how it plays out. I think we'll be ready and much better prepared for the long haul of this season.
Q: When you're scouting, does it go beyond a player's ability? How important is character when deciding who to go after?
A: We certainly require a high level of character and mix that with the talent. We say a player needs a high level of character and a second effort. There also needs to be a minimum skill level to execute what we need to get done: play fast, get north fast, keep pucks in the offensive zone, and ultimately generate offense. Beyond that, we prioritize character, toughness, being hard to play against all over the ice, and being true professionals and representatives of the Coyotes organization on and off the ice. That obviously applies to Tucson here with the Roadrunners as well.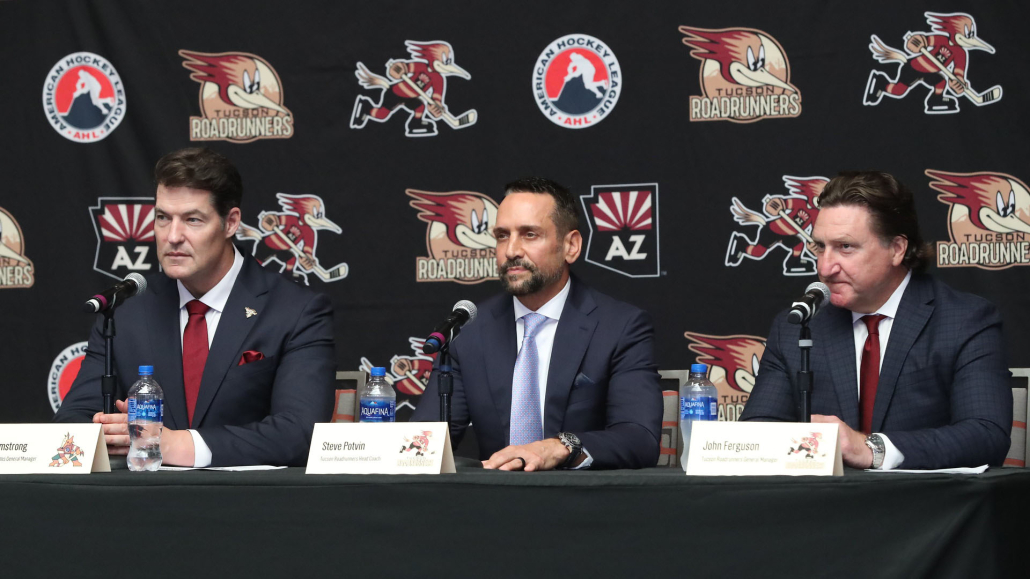 Q: Two players fall under that category of high ability with a high level of character are Adam Cracknell and Jean-Sebastien Dea, two guys that we signed this past offseason and they've been on the ice with us this week. They both can score, but they also both have unbelievable reputations as leaders in pro hockey.
A: I think they're both going to help us in a lot of ways. "JSD" could be called up at any moment and be a reliable player in the NHL. Adam Cracknell is on an American League deal, but it doesn't have to stay that way. If we get depth challenged at some point later in the year, he could go on an NHL contract. They're both going to help us in a lot of ways, their experience, character, and readiness to get going is already evident on and off the ice. Our coaches have commented on it, our players have commented on it, and we're really pleased to have brought them in.
Q: There are some players that are about to show that "second effort" you mentioned. Guys like Ryan McGregor, Liam Kirk, and Hudson Elynuik all returning from injury. What are they going to bring to the table this season?
A: It's a challenge for them and anyone as a professional, to have a long-term injury. There are some long, tough hours and some dark days, I'm sure. Our development staff is tremendous. Credit to those players, they're back at one hundred percent. We challenged them to have their best offseasons, and they did.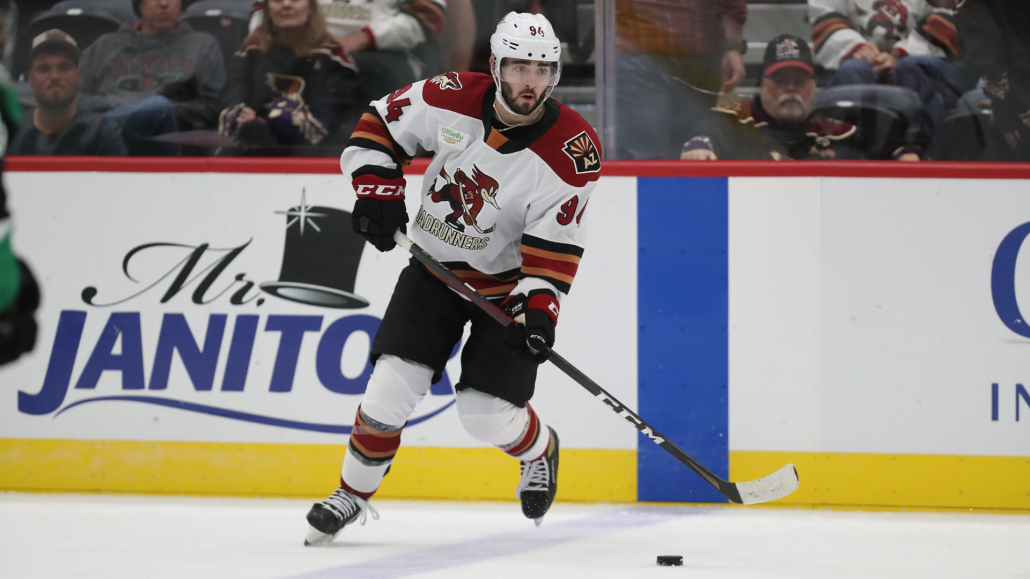 Q: Are we going to get to see the players back in the community this season? Meeting with fans, growing the game, everything we love to see in the Tucson community.
A: Yes we will, those rules have been relaxed across the American Hockey League, which is great. It's great for our fans, our players, our partners, the media, that interaction is great. It's great to be back in the community and to be able to interact with our fans and supporters around the community. Whether it's in hospitals, or in youth hockey, or just community service. The players are eager to do it and are honored to have the opportunity.
Q: How much does the Arizona environment and lifestyle come up when talking to free agents and their representatives?
A: It's not lost on any of us, we don't charge for the sunshine and the taxes are great. The players love being able to walk out of the Tucson Arena after practice and around Tucson and be in great weather. We refer to it in the hockey world as "playoff weather," but we get it all year. The players and their families, our coaches, they can't say enough about it.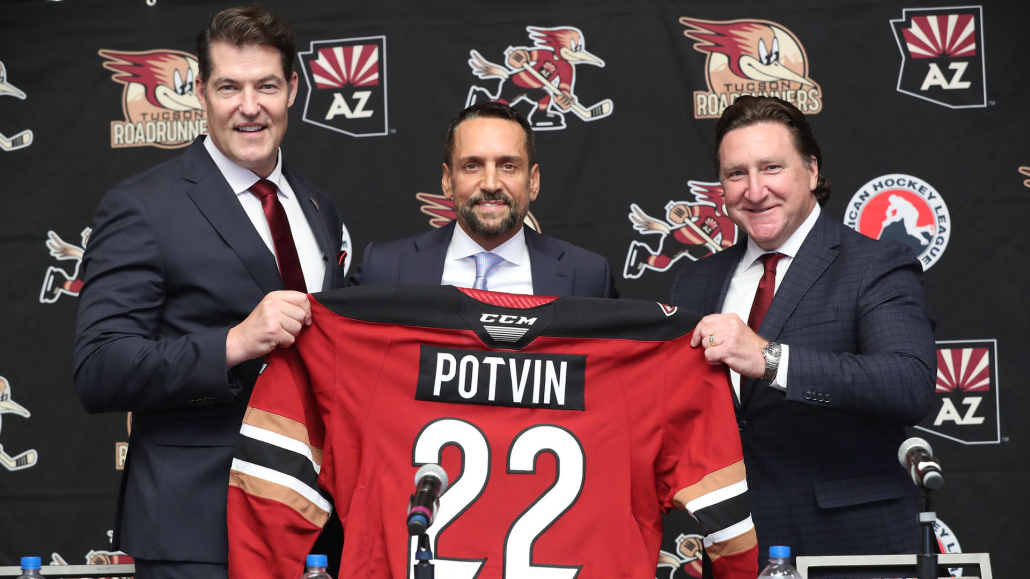 Q: We added Zack Stortini as an Assistant Coach this year. What does he bring to the table, while also fitting into the Roadrunners culture and structure that we've had over the last half decade?
A: We are very fortunate to be able to maintain the continuity within the organization and behind the bench that we've had. [Head Coach] Steve Potvin and [Assistant Coach] John Slaney are tremendous together. They have great chemistry, and they've learned from [Arizona Coyotes Head Coach] André Tourigny. They've adopted new systems and new approaches, and the new voice in Zack Stortini only adds to what we already have. They learn from each other, they learn from our staff up top, and they challenge each other.
Q: How excited is Steve Potvin to be back at the helm as Head Coach of the Roadrunners?
A: He was tremendously excited and honored to be back in that position, and that's a testament to his character. It's not easy to go from being in the Head Coach's chair making decisions, to being back as an Assistant Coach making recommendations. He's back making decisions now, and we're very fortunate that he handled it with the grace and class that he did. We weren't surprised that he was able to handle it that way, and that went a long way for us to understand that he had that humility and strength of character. Quite frankly, he was a good teammate, and he demonstrated to others how to be a part of a winning team.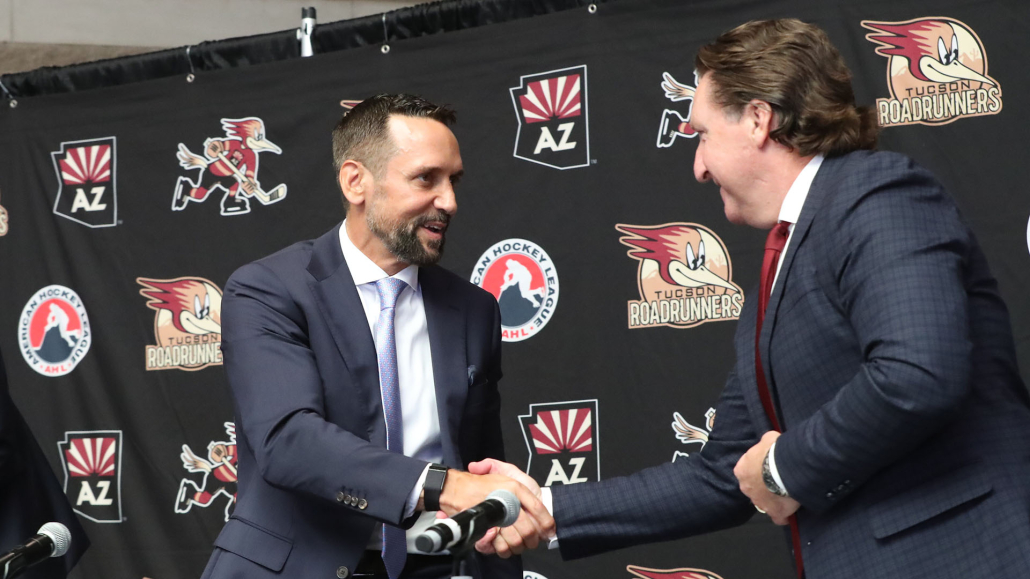 Q: With all your experience in the hockey world, what is Tucson like compared to some of the other locations in the AHL?
A: Our fans are tremendous, they're as good as any fans I've seen in the league, no question about it. We're very fortunate to be in the market that we're in, we have great support.
Q: What are the fans going to see when the team takes the ice on Friday, October 7? There's a lot of familiar faces, and others that we're excited to have brought in. There are some prospects we'll see for the first time, other guys that are coming back from injury. What are your thoughts on this group so far?
A: I really like what I've seen. You're going to see a couple of guys from Czechia and the KHL, [defensemen] Lukas Klok and Ronald Knot. It's their North American debuts as professionals, but they're seasoned European professionals. We think they'll really add some depth to our back end. [Defenseman] Cam Crotty is back and he's new and improved. He had a great offseason, and he does a lot of good things. As a defensive defenseman, he closes well, and he's gotten bigger and stronger. We're looking for [defenseman] Victor Soderstrom to take strides as a pro, and there's a number of others. I'm really looking forward to seeing our returnees that have made steps at the professional level: Hudson Elynuik, Tyson Empey, Travis Barron, Cameron Hebig. Those guys are experienced depth players that we're looking to make strides. We need them to keep getting better, they want to be better, I think the challenge is going to be met with opportunity.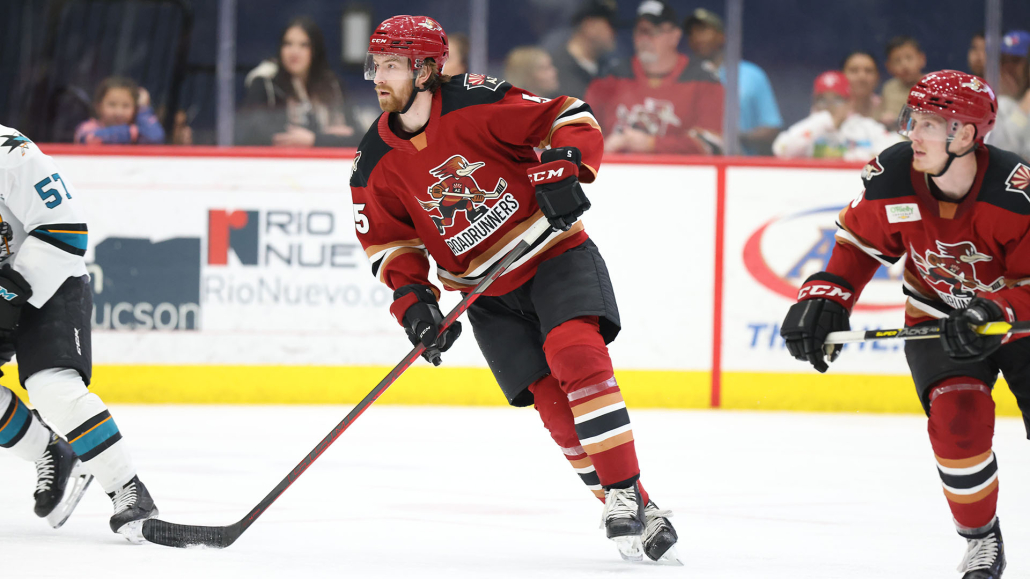 Q: What do the coaches expect of the players in the week leading up to the first preseason game on Friday?
A: The coaches have a good ramp-up this week in terms of intensity. It allows for some recovery midweek, they'll get some special teams work, some skill work. There will be another preseason game on Sunday in Henderson, and then we'll open the season on the road the following weekend. It's about ramping up individuals, but also getting some of the work done that needs to happen from a team standpoint. That's occurring already, even though some of our guys are still up with the Coyotes.
//www.tucsonroadrunners.com/wp-content/uploads/2022/10/JFerguson-495.jpg
400
495
Jimmy Peebles
/wp-content/uploads/2019/06/web-header-logo.png
Jimmy Peebles
2022-10-05 15:34:42
2022-10-05 16:28:33
1-On-1 with Roadrunners General Manager John Ferguson