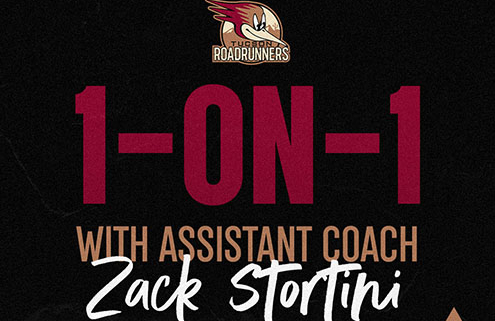 Tucson Roadrunners Assistant Coach Zack Stortini stopped by Roadrunners Happy Hour on his drive home to Tucson from practice in Chandler on Tuesday, November 8, to discuss the season so far and look ahead to the Roadrunners six-game home stand. Join Adrian Denny, Brett Fera, and Kim Cota-Robles every Tuesday at 5 p.m. on FOX Sports 1450AM and the iHeartRadio app. A podcast version of the full episode, including why Roadrunners practice was up the I-10 in Chandler, can be found on the iHeartRadio App or by listening below.
Listen to "Zack Stortini Part of Two Worlds" on Spreaker.

Q: Zack, a good day of practice today after a great road trip that saw the team go 3-1 against San Jose and Calgary, how was it up at the Ice Den in Chandler?
A: It was a great day of practice, a hard workday for the guys. It's been two days in a row now of being on the ice and getting better. We have a great group, (Roadrunners Head Coach) Steve Potvin and (Roadrunners Assistant Coach) John Slaney are very detail-oriented, and make sure that we're getting the most out of the guys each and every day. The guys reciprocate with hard work and have fun doing it. It's very exciting to be around.
Q: We're 6-2-0-0 to start the season, with six of those eight games being on the road. How has your first year with us been so far alongside our returning staff of Steve Potvin and John Slaney?
A: What an incredible group, both John and Steve have been together for many years and they're so welcoming. I can't be more appreciative to them for that. The team we have this year is an incredible group, a great mix of size, speed, skill, toughness, we've been able to win in different ways. You look at the games we've had, we find ways to win and different ways to win each and every night.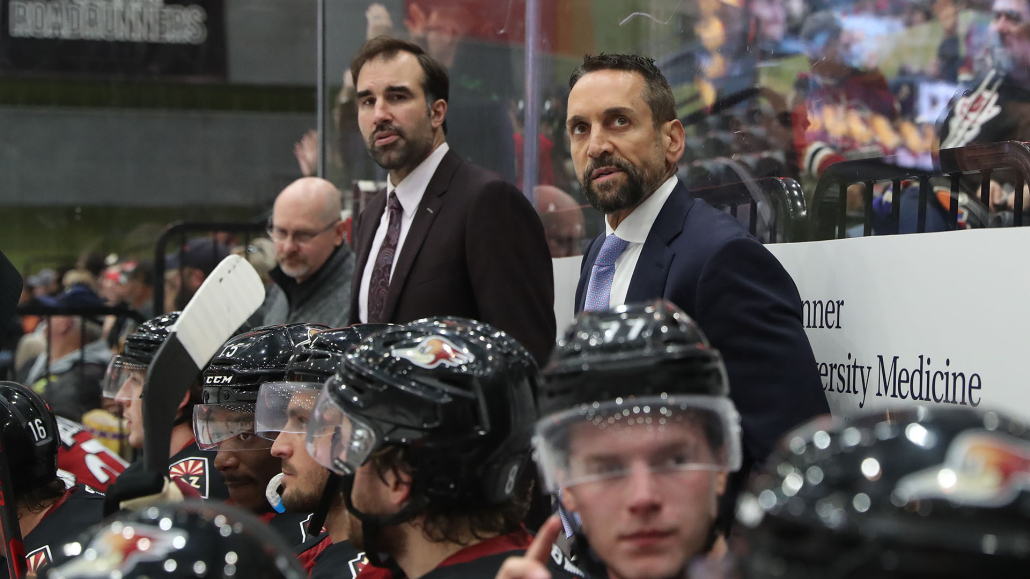 Q: How has the transition from being a player to being a coach been for you?
A: It's a situation where there aren't a lot of coaching jobs open at one time, but I was very lucky to transition right away to a Junior Assistant Coach role in my hometown of Sudbury, Ontario. Then only a couple years later, I got the opportunity to come here to Tucson and move up from the OHL to the AHL. The interview process with Steve and the management of the Roadrunners and Arizona Coyotes was a great conversation, and I'm very lucky to have been given the opportunity to coach here.
Q: Steve Potvin has ties to Sudbury as well, and you had a conversation with him up there this summer. Was that coincidental? How did the two of you get in touch?
A: That particular time this past summer was coincidental. Steve and I reconnected this summer, but when I was learning to be a pro many moons back, I learned a lot from Steve. I sat next to him in the dressing room during summer skates in Sudbury when we'd skate with the local pro group to get ready for the upcoming season. He was a fantastic hockey player on the ice, very hardworking and extremely skilled. Off the ice, we'd have those quiet conversations about what it takes to be a good pro, a good person, and a good man. I'd get some great advice from him, and he'd help me through situations both on and off the ice. It's been an awesome experience being able to reconnect with him and work with him down here in Tucson.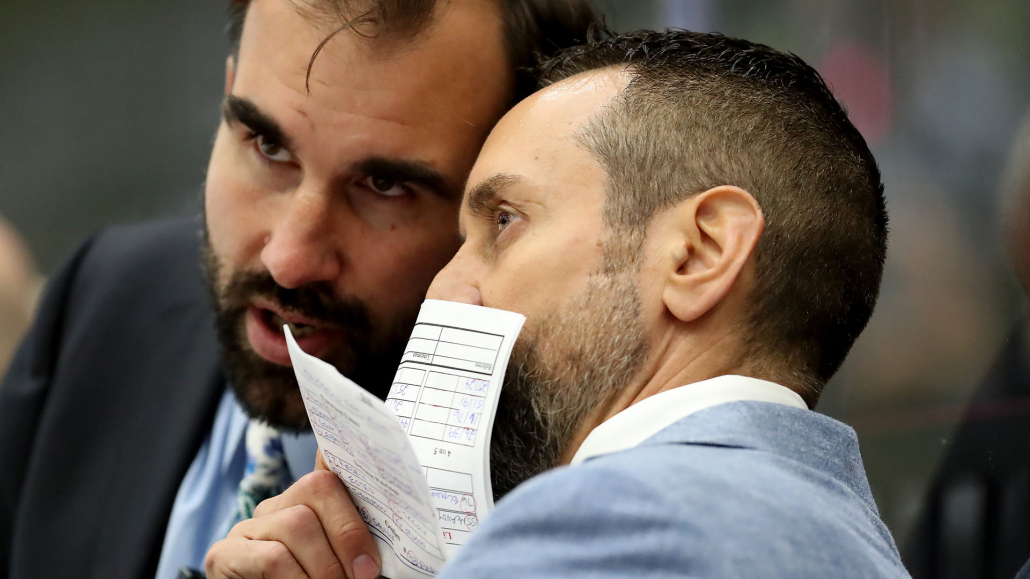 Q: Being not far removed from your transition from player to coach, do you think that helps you better connect with our players?
A: That's exactly the way I look at it. Knowing how it feels to be in their position and their situation, I think it helps me establish that connection and relationship with the players on the team. It makes it a lot easier to have those quiet conversations or relate to some of the difficulties or struggles that they're experiencing.
Q: We always talk about having players that can be described as a "prickly cactus" and I think we've seen teams go after us for that this season.
A: I think it's a good thing, teams are trying to find a different way to beat us. We have a ton of skill, and they'll try to take us off our game by being more aggressive and more physical. There are different ways of being a prickly cactus, I love tough hockey players, and tough to me is a guy willing to take a hit to make a play for the team. Another is a guy who's going to finish his checks to give the team energy, or a guy that's going to go to the hard areas to battle and bring pucks into dangerous areas to create opportunities. There's also the traditional hitting, fighting, scrapping, things like that. There's a variety of cacti here in the desert, and I think you need to have that variety. When we have talented hockey players that bring different skill sets, it makes us a tough team to beat.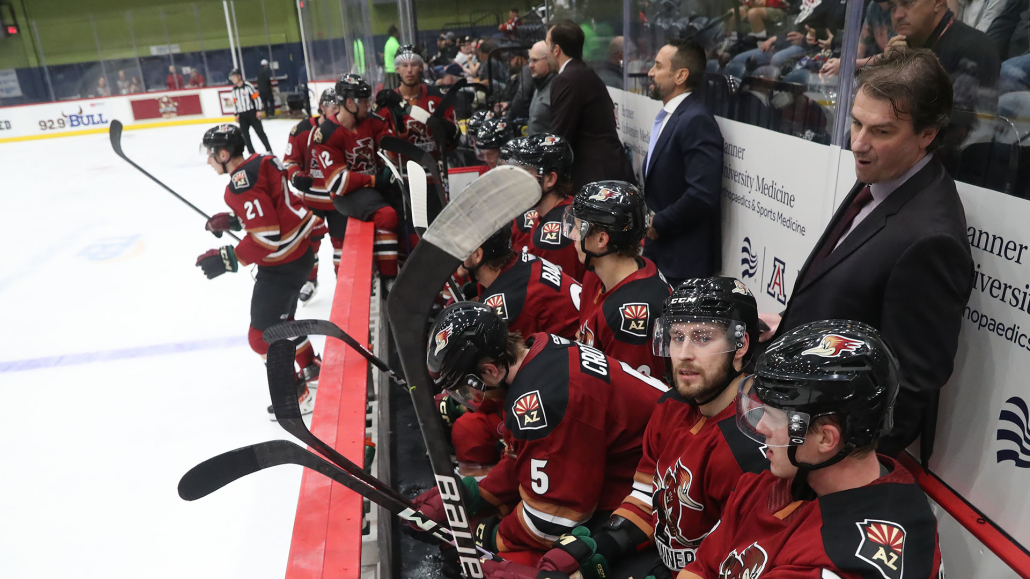 Q: A lot of the players we've talked to have said the reason behind our success this season has been the fact that the coaches have laid out the roles for everyone. What can you say about that?
A: It's incredible that the players have bought in and realize the importance of our roles and understand the vision that Steve and John have put into place. When the players know they're appreciated for the strengths they have, and the coaching staff communicates exactly what's expected of them, I think that's a recipe for success.
What does it mean to you to coach in the American Hockey League, where you have over 600 games of experience?
A: It's an incredible opportunity to be both a player and a coach in the AHL. It's an elite level of hockey with a lot of players that have played in the NHL or are going to play in the NHL. We're one level away from the best league in the world, and the ability to have an influence or a voice in helping others get to the ultimate goal of playing in the NHL is an incredible honor. I'm very proud to be in the AHL once again, and it's a great learning experience this time as a coach.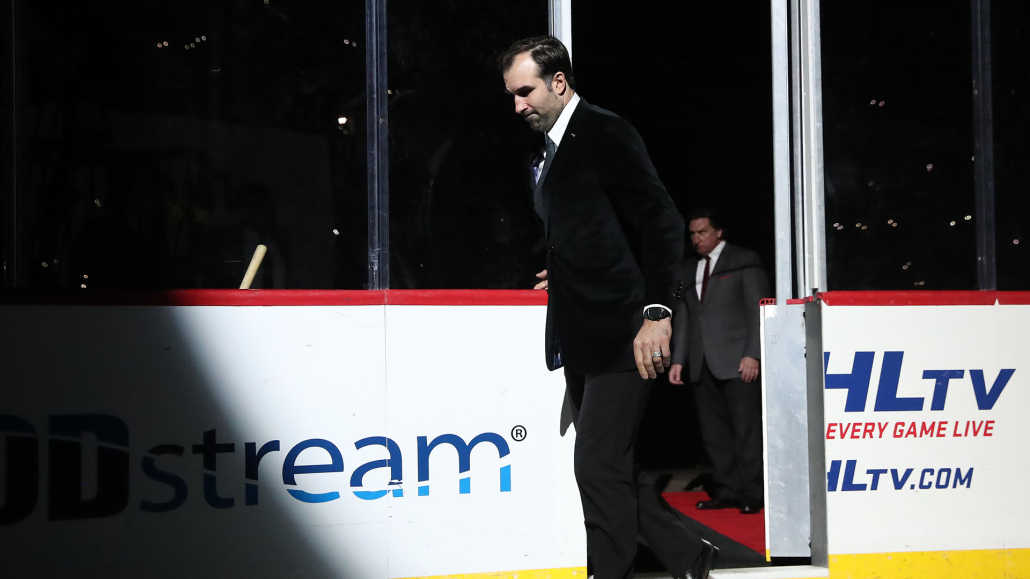 (Photo Credits: Kate Dibildox/Chris Hook)
//www.tucsonroadrunners.com/wp-content/uploads/2022/11/11.10-1on1-495.jpg
400
495
Jimmy Peebles
/wp-content/uploads/2019/06/web-header-logo.png
Jimmy Peebles
2022-11-10 12:36:56
2022-11-10 12:36:58
1-On-1 With Zack Stortini