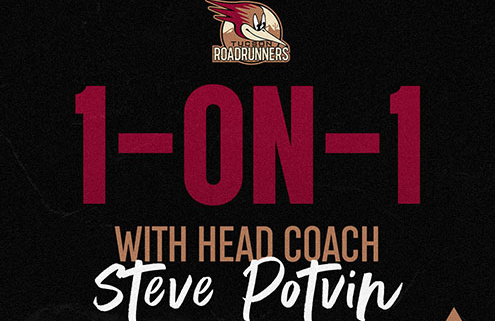 Tucson Roadrunners Head Coach Steve Potvin stopped by Roadrunners Happy Hour to discuss the unofficial first half of the season, as well as look ahead to Tucson's upcoming series on the road against the Texas Stars. Join Adrian Denny, Brett Fera, and Kim Cota-Robles every Tuesday at 5 p.m. on FOX Sports 1450AM and the iHeartRadio app. A podcast version of the episode can be found on the iHeartRadio App or by listening below.
Listen to "Christmas Vacation with Coach" on Spreaker.

Q: Thanks for joining us, Steve. How was your Holiday Break?
A: It was great to be able to spend time with family. The commitment level is so high [during the season] when you're traveling and playing. To be able to spend three days with the family is huge. You get to reset, and you understand why you love the game so much and why you're so committed. It was great to be with people that are important [to me].
Q: We have a busy month of the season coming up with 14 total games in January and ten of those at home. How important is this upcoming stretch?
A: These games are extremely important. When you play this many games, your mind can wander or weaken. It's important during a hectic schedule like this to stay focused on what's important, both as an individual and as an athlete. You have to be aggressive with it. Sometimes your thoughts can derail you and you can start to accept the schedule and fatigue. It's important that our mindset is strong, because the body and the play will follow. This month is going to be a real test of our strength, to be honest.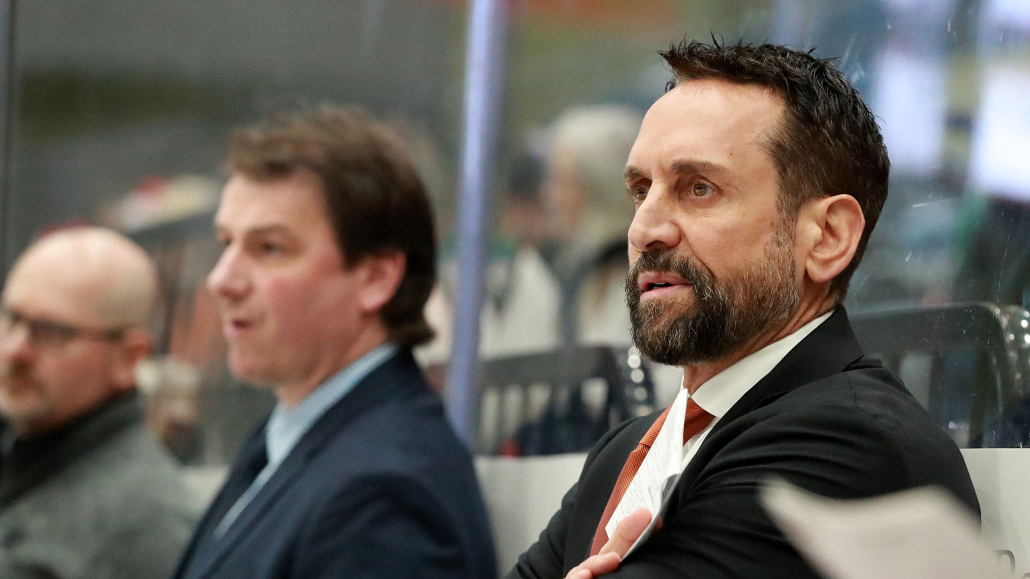 Q: The big news coming out of the break was that forward Mike Carcone got the call-up to the Arizona Coyotes. Mike made his NHL debut with Arizona about a year ago and he had a nice end to the season with them.
A: He's had a real nice to start to this season. When you have that stint in the NHL and you feel you can contribute, it stays on your mind. He's competed with himself, and he's been able to persevere through some challenges. He has another chance now to play in the NHL and make a significant contribution and become a full-time NHL player. We hope he's able to make an impact and he stays with the Coyotes for the season.
Q: In your seven years with the Roadrunners, have you seen someone start a season on the pace that Mike has?
A: At the clip that he's going at, I don't think we've seen anyone go through what he has. There's been spurts at times where guys have been sent down and gone on a run, but the season can really wear you down. This is a guy that's played in the AHL a long time and has had an opportunity to see it and go through it. He's experienced it from a standpoint of having success and not having success. He's playing the averages and he's winning. A lot of times when he's on, the team is on. It's great to see his maturity come through, and he's been able to use his experience in the AHL and turn it into a call-up.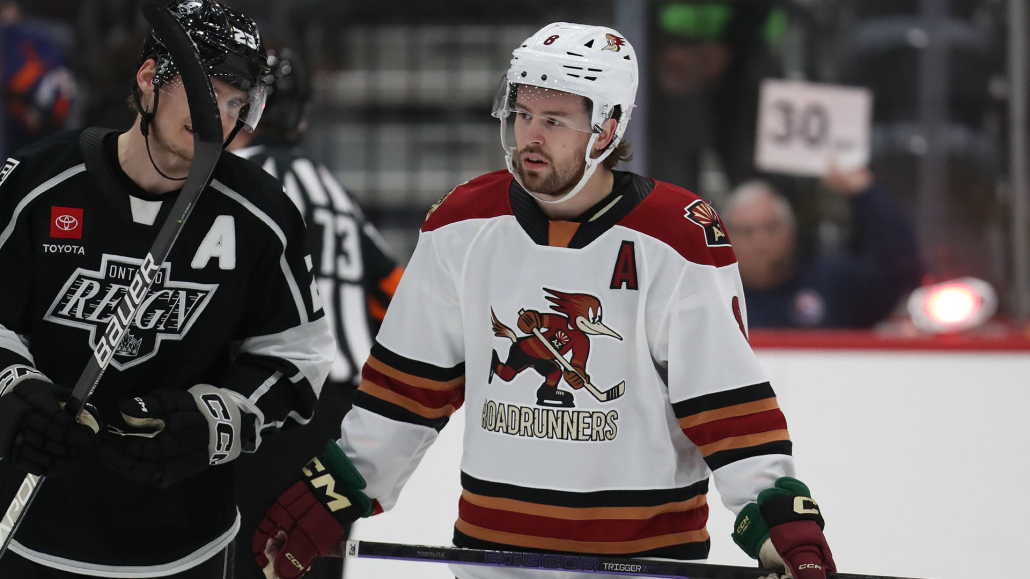 Q: Mike was also named an Alternate Captain for the Roadrunners this season. What does he bring to the team and the organization away from the rink?
A: Mike is a pretty natural talent. Our room and our process have asked him to really forge his way off the ice. He's made a choice to be respectful to the culture and respectful to our day-to-day standards and processes. He's been in the gym and been doing the extras just like everybody else has. He's been following the plan, and when you have your leaders following the plan, that's a plus. He's one of those guys that has gone through it and it's helped our environment. I think along the way, it's also helped his process and where he's at today.
Q: It seems like this a Roadrunners team with the depth to handle your leading scorer in Mike Carcone head up to the Coyotes.
A: There's no doubt, we're very thankful that management afforded us the luxury of having this depth. We're very thankful to have the guys that we have, and now it's just a matter of going out there and performing. It wasn't solely Mike Carcone, but our offense on the power-play was led and charge by Mike. He was a big factor in that, but now it's an opportunity for someone else to step up. It's nice to know we have the players that can step up and will step up. Every time there's a call-up or an injury, it's an opportunity for someone else to step up. We definitely have enough guys in the locker room to do so this season.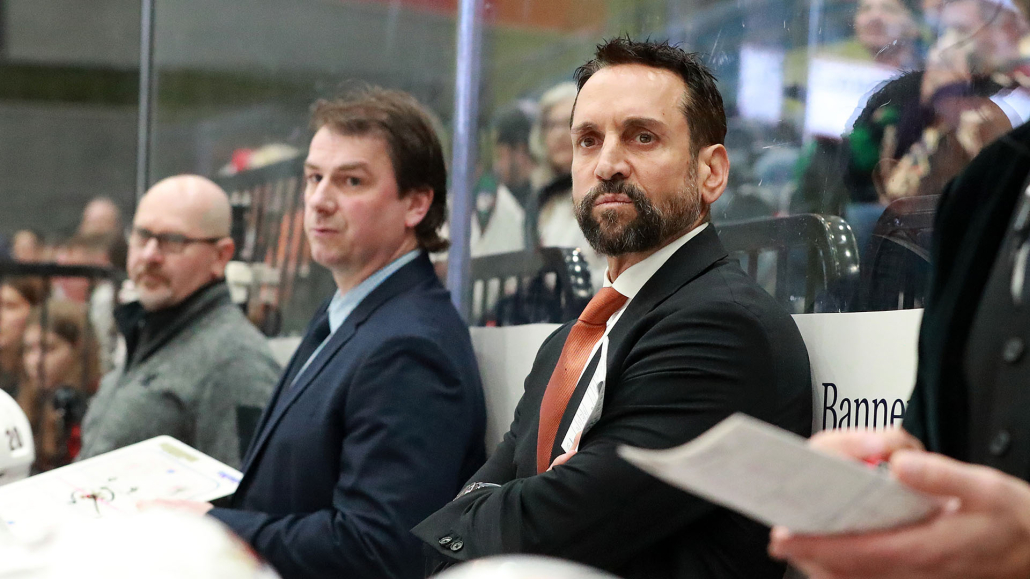 Q: We went into the Christmas Break after a stretch of nine games in 15 days, and while missing some key players (Jan Jenik, Adam Cracknell, Ronald Knot). I think we saw our depth there allowed us to keep moving and keep having success.
A: Those are some big names for us that were out of the lineup. You recognize how important those guys are when they're out of the lineup. To have the depth of the guys that were in the lineup is what propelled us to some of those victories, it was huge. We're going to have to rely on our goaltending, defense and offense combined. We're thankful to have the depth to be able to do so.
Q: One player who entered the break on a hot streak was Curtis Douglas. He had a goal in each of our last two games, and he's been an even or better in nine of his ten outings with us. What have you seen from him so far?
A: He's a hard guy to play against, as you can imagine. A six-foot-nine player that has long reach, and he's able to narrow and shorten the ice. It's hard for competition to play against him, he takes away time and space. It's his best asset. When he plays physical and he's in guys' faces, there won't be too many people that want to challenge him. He creates a lot of space for his teammates, and he's one of the guys that can make the next play. He has tight mitts that can make the next pass, and I think guys enjoy playing with him. He's had a great attitude and he wants to be a part of the Tucson Roadrunners and he's happy to be here. He's going to be a big part of this team.
Q: Friday against Texas marks our first game outside of the Pacific Division. Do you think the Division is going to stay this tight all year, or will one team eventually start to pull away from the rest?
A: I think it's going to be pretty tight. Teams go through call-ups and injuries at certain points of the season, but I think it's a tight division that's going to be right down to the wire. It's more reason for our guys to understand how important every point is and how every practice matters. There isn't really any time during the season for layoff, every second matters.
(Photo Credits: Kate Dibildox/Chris Hook)
//www.tucsonroadrunners.com/wp-content/uploads/2022/12/12.28-1on1-495.jpg
400
495
Jimmy Peebles
/wp-content/uploads/2019/06/web-header-logo.png
Jimmy Peebles
2022-12-28 13:57:05
2022-12-28 13:57:06
1-On-1 With Steve Potvin